Why Aren't We Building More Mixed Offices?
05 April 2016 by Will Robertson | 3 min read
PLAY OF THE LAND
Different enterprises require different things from their workplaces. It's time we met more companies' needs.
People everywhere recognize that technology has changed the workplace forever. Today, every company is a tech company—collaboration, flexibility, mobility, shared space, personal choice, wellness and work-life integration are now valued in nearly every industry. And more and more workplaces are designed to meet these priorities, with flexible spaces, employee amenities, open floor plans, abundant daylight and connections to the surrounding city.
Yet not all companies are created equal. For some, the traditional center-core commercial high-rise works perfectly well; others want loft-like spaces with more floor area and greater flexibility; still others prefer something in between. Most commercial developments today are designed for only one of these scenarios.
But imagine the value we could create by combining these office typologies into one "hybrid tower." We would not only reduce the developer's or owner's risk, but also create more dynamic environments by bringing diverse enterprises together.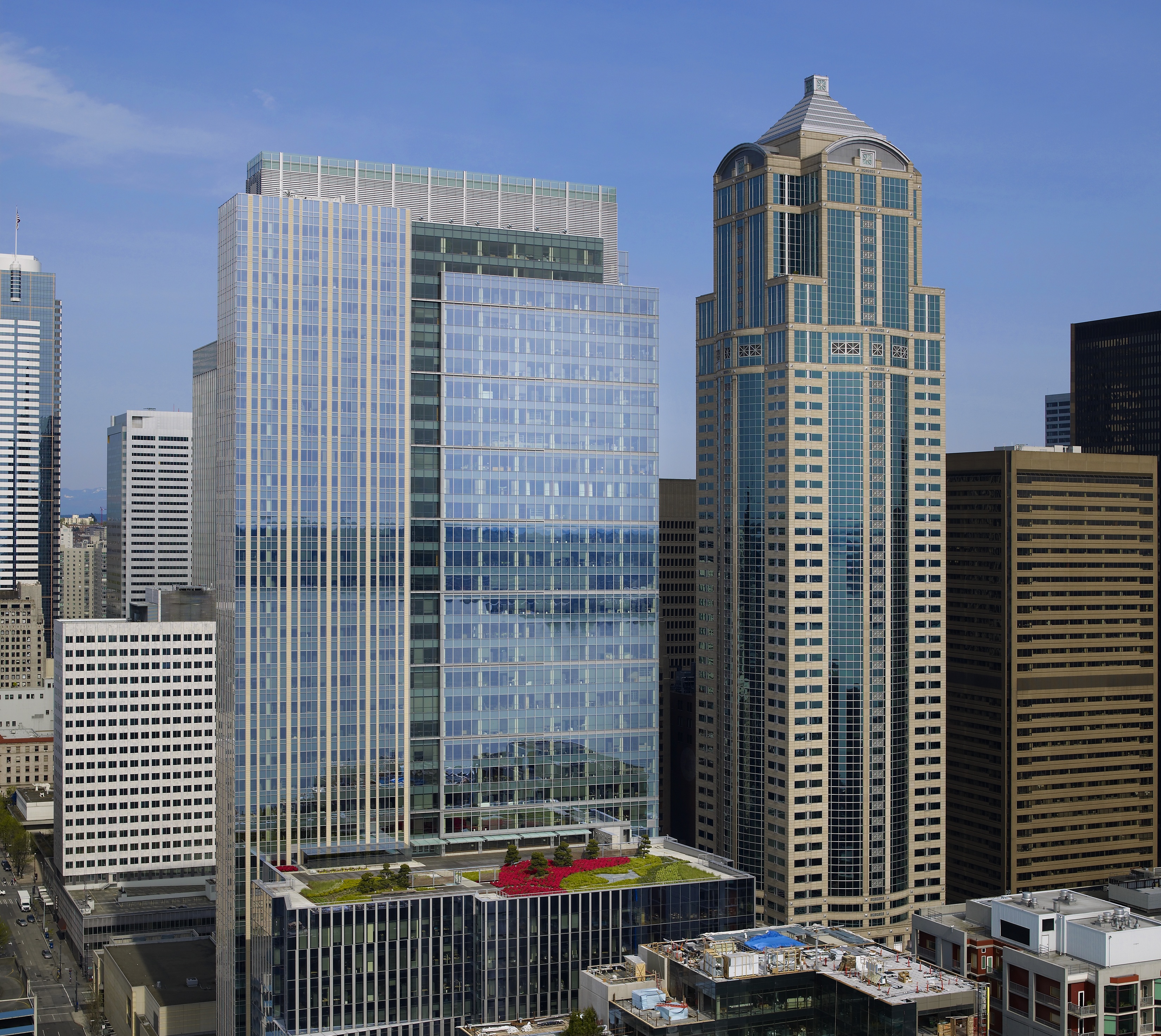 The Center-Core Tower
Traditional high-rise buildings are familiar to many developers and tenants. For established companies like legal and financial services firms, the center core makes workplace planning simple, and the views from high floors can be lucrative for the building's owners.
However, the center core also impedes employees' views of their colleagues—and increasing visibility is one of the easiest ways to foster the collaborative workplace culture that keeps a company competitive. Many creative firms also dislike the perception of anonymity in a "corporate" office tower.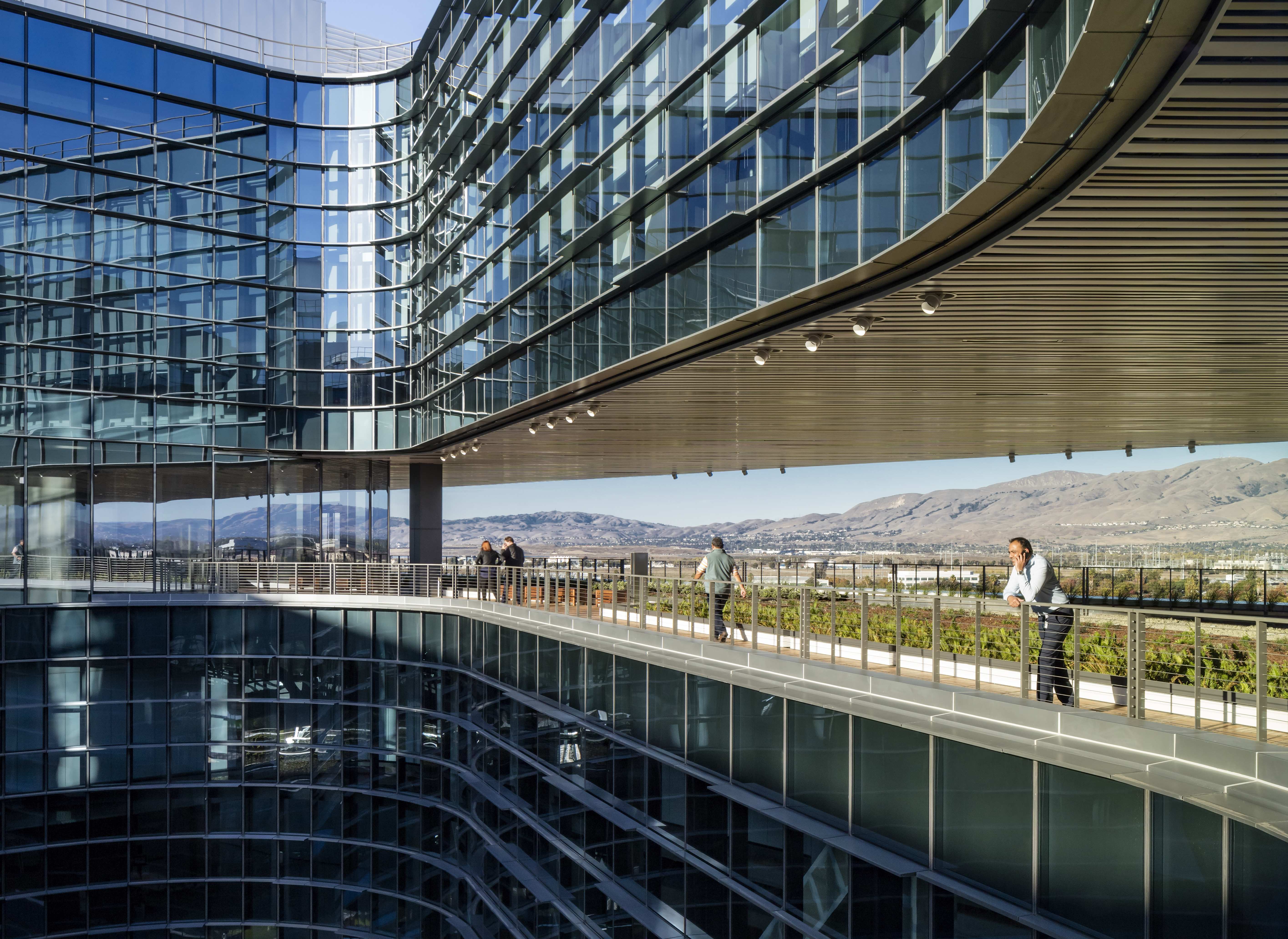 The Courtyard Building
When we talk about new types of work, we talk about companies that want to remain connected to the city. Companies that want their identity expressed in their building. Companies with less hierarchy between managers and employees. Companies that want visibility—both horizontally across the floor and vertically up or down to adjacent floors—to encourage collaboration and a shared connection to their mission.
The courtyard building provides all these things, in a layout that is perfect for established creative companies like tech and media firms. Typically a low-rise building closer to street level, it creates a sense of connection both within the enterprise and outside of it.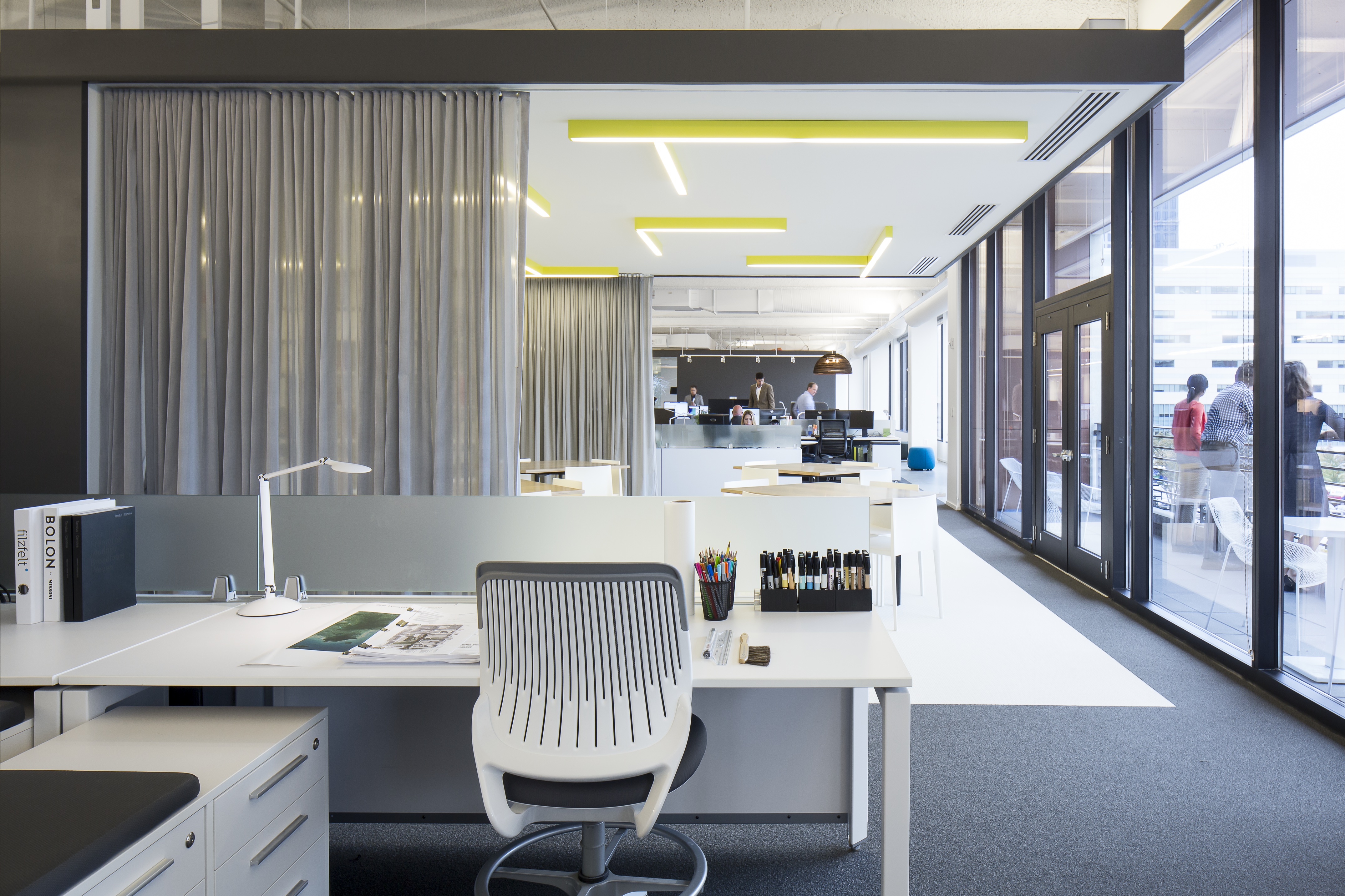 The Loft Office
Technology firms in particular often cluster together. This contributes to a sense of community, and larger firms appreciate the proximity to smaller firms that may function like R&D labs or possible targets for acquisition. Many of these smaller firms, along with startups and incubators, would fit well in a loft office with an offset core.
This layout often has quirks, idiosyncrasies and fine-grained details at a human scale, which many creative companies appreciate. Visual connectivity and daylight are a given, thanks to the thinness of the floor plate. And locating the loft office near the courtyard building not only creates a sense of community across companies, but also gives startups a place to expand when they outgrow the incubator.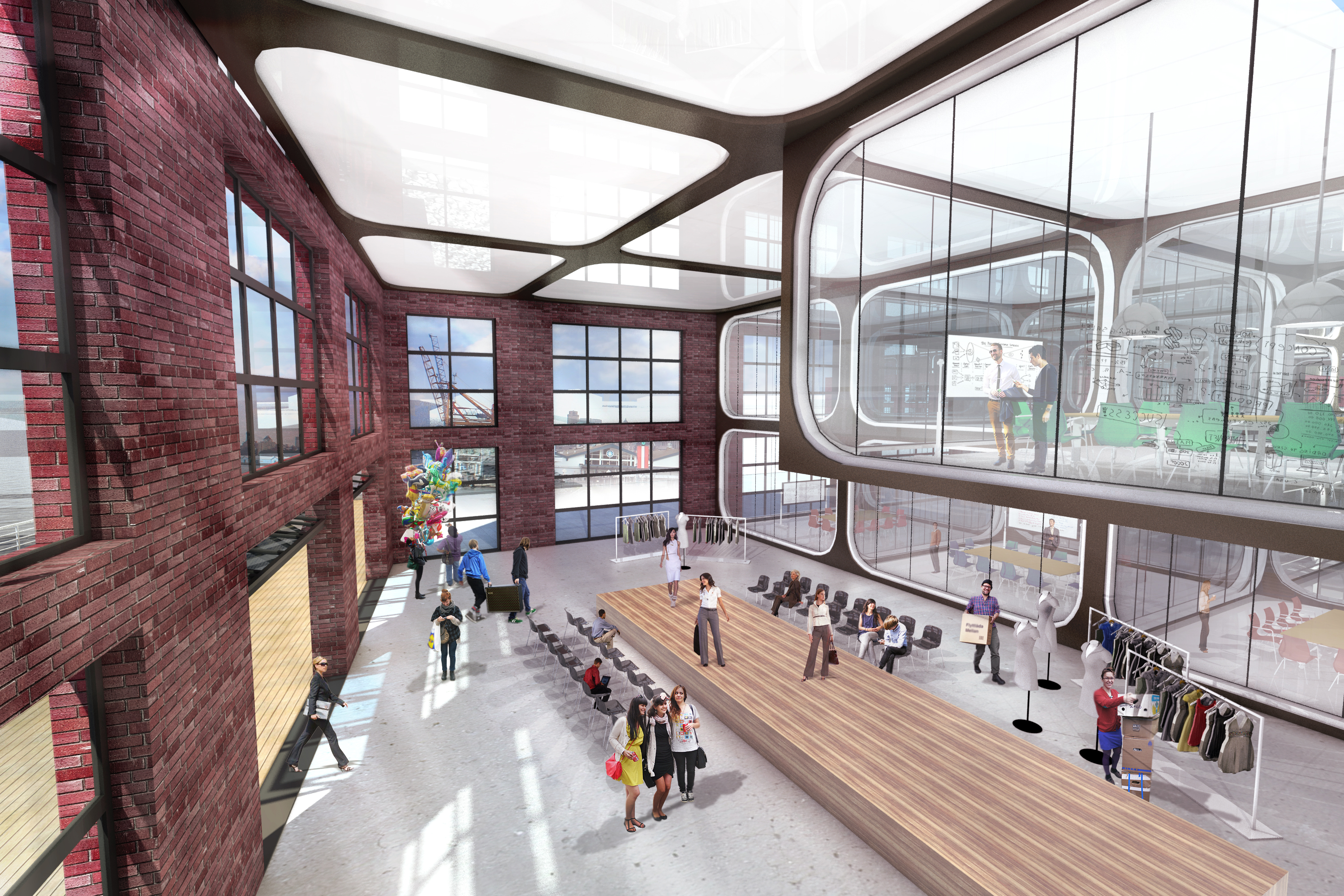 The Hybrid Tower
A "hybrid tower," by combining these three typologies on one site, would greatly differentiate a commercial development from its competitors. In a volatile market, it would allow developers to appeal to a wider variety of firms, especially tenants with which they might not have much expertise. Most importantly, it would create the armature for a new creative campus, one that would support the enterprises of the future.
Will Robertson, AIA, is a principal architect at NBBJ, and leads the company's New York commercial practice.
MORE FROM PLAY OF THE LAND: