Where to Stay on Your Wellness Journey
06 January 2016 by John Salustri | 6 min read
PLAY OF THE LAND
Andy Brantley is committed to his health. In fact, he works out faithfully five or six times a week, regardless of a travel schedule that keeps him on the road 40 percent of the time. Brantley is president and CEO of the College and University Professional Association for Human Resources (CUPA-HR), a Knoxville, Tenn.-based association of some 20,000 higher education HR professionals.
With both travel and exercise integral parts of his life, Brantley bases his selection of hotels largely on the availability of "adequate and accessible workout facilities."
Happily for Brantley, as for many travelers, the upscale lodging industry is rising to meet the demands of guests increasingly focused on health and wellness. Today, the concept is busting out of its traditional confines—the spa and gym—to virtually every aspect of hospitality accommodation, from your morning hike and afternoon steam to your dinner menu, your shower and even your sleep.
Spas particularly are "shedding their cucumber-slices pampering image to emerge as a well-being necessity."
For guests and operators, wellness has also busted out of its traditional role as hotel amenity. Spas particularly are "shedding their cucumber-slices pampering image to emerge as a well-being necessity," says Andrea Foster, senior vice president of development for Marcus Hotels & Resorts, based in Milwaukee and with properties across the U.S.
In her previous role at PKF Consulting and CBRE Hotels, Foster published Trends® in the Hotel Spa Industry and confirms that, in our "break-neck, always-connected lives, the hotel spa is increasingly understood as a fundamental part of taking care of yourself, giving yourself time for relaxation in your travels."
In the luxury market, "spas and gyms are now considered standard," says Robert Mandelbaum, director of research information services for PKF Hospitality Research, a CBRE Company. "Even limited-service hotels will have a workout room." That's because guests, like Brantley, simply expect it, as Mandelbaum says, "like free Internet."
The 2015 edition of PKF Consulting's spa report supports this transformation. "Overall wellness offerings have become a more critical selection factor for guests when choosing a hotel, whether for leisure or business. Compared to 2013, both urban and resort hotels experienced increases in spa revenues of 7.0 percent and 4.4 percent, respectively." (Typically there are no charges for workout usage.)
Lessons Learned
No doubt, it's a great time to be a hotelier. STR Inc. reports that the first half of 2015 saw records broken in virtually every category, including occupancy, revenues per available room (RevPAR) and average daily rates (ADR). This, of course, sets the industry up for a bell-ringer 2016.
But this wasn't always the case, and the industry took a huge hit during the last recession. So the focus on wellness-as-necessity helps support a move to generate revenues from sources beyond RevPAR.
Prem Devadas, president of Salamander Hotels & Resorts, tells Blueprint, presented by CBRE, that, coming out of the last economic unpleasantness, the firm began focusing on programs to generate those revenues, such as offering membership packages in its three Florida resorts that incorporate all health and wellness offerings. Initiation in the tiered membership structure ranges from $15,000 to $40,000, plus annual dues from $5,500 to $10,000. "We have almost 4,500 memberships in the three Florida resorts," he says.
Salamander also offers multiple-day lectures and other programming that deal with all aspects of spiritual, mental and physical well-being. "It's all about getting to know yourself," he says. "And of course those weekday programs are practiced using the spas as the central gathering place. Specialists and world-renowned health leaders guide our guests' transformation." These include names such as Jaime Martinez, Suzanne Nixon and Dr. Jonathan Ellerby.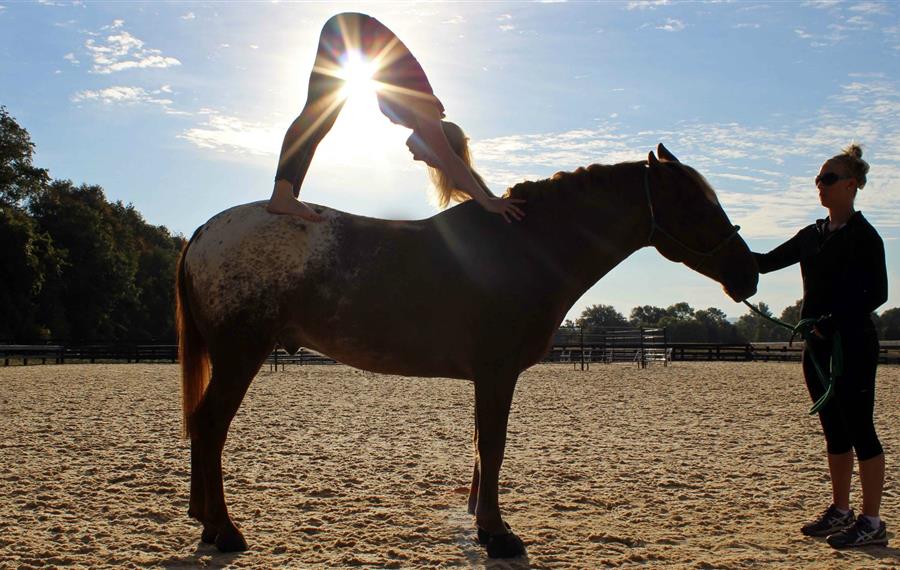 Healthy Hotels
Whether classified as spa or fitness, health and wellness is pushing beyond the boundaries of traditional spaces and incorporating concepts designed to entice the committed traveler. At the firm's flagship Salamander Resort & Spa in Middleburg, Va., in the heart of horse country, there's even a program called "Equi-Spective," which Devadas describes as a "mind-wellness program in which participants work with horses to better understand themselves."
That concept dovetails nicely with an effort to bring wellness outdoors. Salamander and other resort operators offer such options as outdoor fitness classes, hiking and running trails and forest bathing (presumably deep in the forest).
Back in their rooms, guests can expect a line of hotel-branded bath supplies. Such product placement is "a great messaging opportunity," says Foster, creating "a pathway from the guest room to the spa."
Nowhere is the infiltration of health and wellness more evident than in Intercontinental Hotels Group's one-year-old EVEN® Hotels Brand, created to meet the large and growing demands of wellness-minded travelers. When EVEN launched its third property, its first in New York City, in November 2015, it delivered "natural elements of wood, sand, rock and living plants to create a welcoming and revitalizing space," says a spokesperson. The hotel offers design and technology to help guests "maintain the balance they desire." It also boasts "a personalized service culture where team members champion wellness and inspire guests to stay on track while on the road."
These design and technology elements blend in such concepts as in-room fitness zones and stand-up work spaces. You can also bed down in all-natural eucalyptus linens in rooms dotted with live natural plantings.
Going Au Naturel
But EVEN isn't alone. Devadas reports that 2016 will usher in an option for Salamander guests to stay in purified rooms, "simply because our spa guests want their whole experience to be about wellness."
Las Vegas may not be not be the first destination that comes to mind when the topic turns to natural environments. But guests of the MGM Grand can request rooms with such features as air purification, vitamin C showers, wake-up light therapy and minibars stocked with snacks healthier than salted peanuts. MGM reports that, due to the popularity of the rooms, their number has increased from an initial 42 to an entire floor of 171 keys. The resort's website shows an upcharge of $35 from the Grand King to the Stay Well Grand King.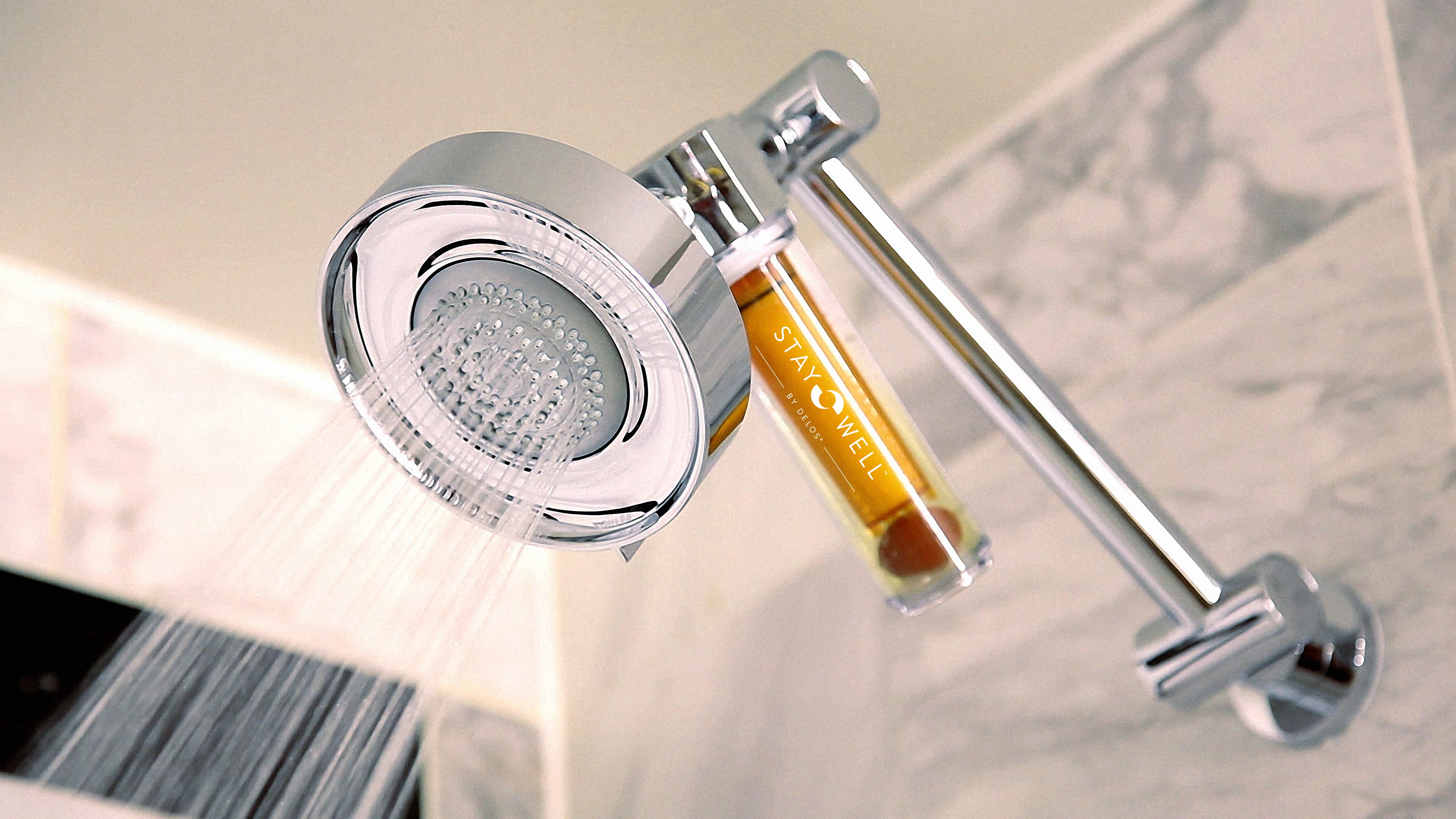 But Andy Brantley wants more than nontoxic sheets. He wants "the visible signs that I can be sustainable, such as a clearly defined place to put recyclables. I would hope all hotels have a commitment to sustainability. It's important to me and to my meeting planners. That's a core part of what's expected when we have events."
So are meals. Brantley passes the all-you-can-eat buffet for healthier choices (sometimes, he says, to the dismay of busy servers). So do many of the almost 2,000 CUPA-HR members who attend the various conferences the association holds.
And hoteliers get it—especially with the potential business an association such as CUPA-HR can bring. "Once you get into the business of wellness and what guests need," says Devadas, "it has an absolute ripple effect across the entire resort." So, natural foods, locally grown and vegetarian and vegan selections are cropping up on hotel menus. There are even some brands that delete alcohol from their menus. (Not Salamander, says Devadas, laughing.)
Wellness in Troubled Times
But here's a critical issue. The current record hospitality activity is a result of the upcycle, when corporate and personal travel budgets are flush. In a still-cyclical economy, how sustainable can health and wellness be?
Concepts like Salamander's weekday programs and memberships are in fact designed as much to capture local business as that of travelers, in part to cushion the impact of the inevitable downturn.
Luring in local dollars, plus "the shift in perception of wellness as fundamental to one's health and stress relief, I hope would help sustain hotel revenues better than in the last downturn," says Foster. "Of course, we can only wait and see."
No one is predicting a downturn anytime soon, and, as Robert Mandelbaum says, "the basics of supply and demand are very much in balance now." The most any hotelier can do, while they're riding high, is plan for the unknown, and wellness is a contributor to that approach. Besides, planning for the worse when you're experiencing the best is just a healthy way to live.
MORE FROM PLAY OF THE LAND: