Where the Green Is Growing in Colorado
27 June 2017 by Daniel Rosen | 3 min read
THESE WALLS CAN TALK
Just three years after recreational marijuana was legalized in Colorado, launching a massive industry that has added roughly $2.4 billion to the state's economy, the demand for industrial space for growers both large and small continues to be high in the city of Denver.
Marijuana growers occupied 4.2 million square feet of industrial space in the Denver metro area in the fourth quarter of 2016, and the industry's footprint has increased by 14 percent since the second quarter of 2015, according to CBRE Research.
But recent regulations that have placed a cap on the number of retail and cultivation operations in Denver have stabilized and consolidated the market, according to the CBRE report, Three Years After Legalization… Marijuana Real Estate in Denver.
As obtaining licenses to grow marijuana, along with finding the right industrial spaces to do so, have been costly and challenging for many producers, well-established operators have turned to purchasing smaller mom-and-pop growers to increase market share and footprints, reports CBRE.
"Although some well-known operators were able to build large cultivation facilities before the moratorium took effect, most have been forced to expand via acquisitions," according to the report.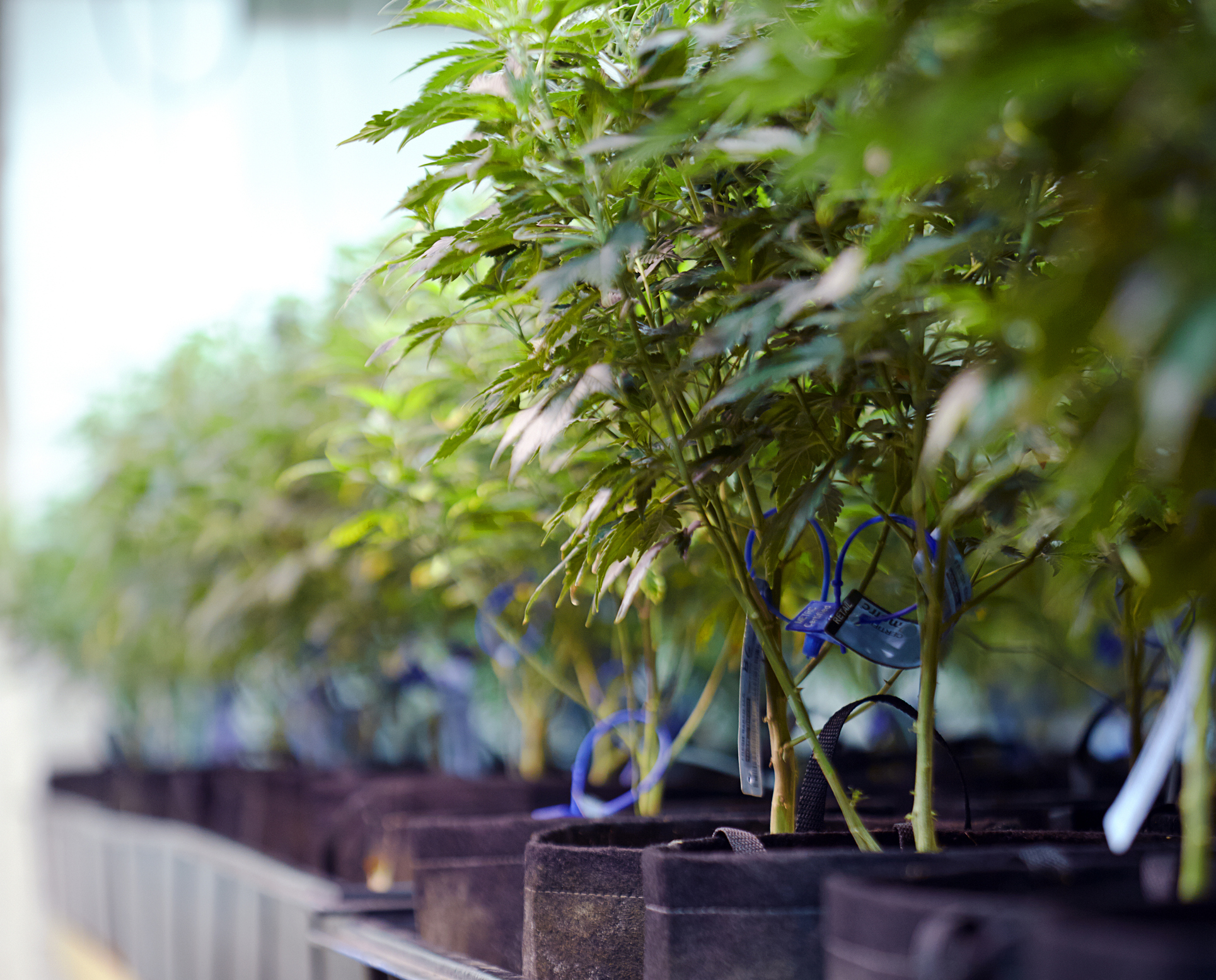 A More Mellow Market
In 2015, a year after recreational marijuana was legalized in Colorado, demand for industrial space in Denver was on the rise. One in 11 industrial buildings in central Denver housed a marijuana-related businesses. The demand for underutilized Class B and Class C industrial space in the city soared.
In spite of a shrinking average footprint, growers have become more efficient producers in the tight spaces they occupy.
Marijuana growers accounted for 3.7 million square feet of occupied industrial space, roughly 3 percent of the existing warehouse footprint. Today, nearly all of the city's 4.2 million square feet of marijuana grow operations are situated solely inside Class B and Class C industrial space—at an estimated 32.3 percent and 67.7 percent, respectively.
In the last two years, the average size of an industrial grow operation has dropped to 10,500 square feet from 13,600 square feet, giving market newcomers and expanding grow operations a sobering message that they had to be more efficient with their space if they wanted to grow as a company, per the report.
"In spite of a shrinking average footprint, growers have become more efficient producers in the tight spaces they occupy," notes the report. And with wholesale marijuana prices in Colorado dropping by as much as 48 percent, growers are increasingly focusing on being more efficient with existing spaces to keep production costs down.
"The need for large grow warehouses is limited to well-positioned companies," states the report.
"As additional states move forward with legalizing recreational marijuana, industrial property owners could look to Denver to adjust their expectations, albeit with consideration to the supply and demand factors that are unique to their markets."
Investing the Green in 'Green'
While Denver's industrial rental market has stabilized, sales prices for industrial properties that house marijuana-related businesses have grown steadily since 2014. The average sales price of these industrial properties increased by 17.6 percent to $115 per square foot in 2016 from $98 per square foot in 2014.
Sale prices of properties with at least one marijuana-related tenant achieved a 20 percent average premium over all industrial properties. The proportion of investment sales to owner-user sales increased to 53 percent in 2016 from 25 percent in 2014. This could change, however, as more marijuana leases come to full term in next few years and tenants take advantage of some leases' option to buy in order to avoid steep lease rate hikes, notes the report.
Businesses like Kaya Cannabis in Denver report feeling more confident using their profits to purchase their industrial space instead of leasing.
"Owning your real estate is crucial," says Amanda Gonzalez, CEO of Kaya Cannabis, in an interview with Bloomberg News.
"I think it's more crucial because the laws change so frequently. You feel particularly vulnerable."
MORE FROM THESE WALLS CAN TALK: