The Rise of 'Technology Mobility' in the Workplace
07 February 2018 by Daniel Rosen
A VIEW FROM THE TOP
People today are hardly sedentary. Thanks, in part, to advances in smartphone technology and location-based services, the average person has the freedom to work, travel, and play wherever they choose. People are, in a word, "mobile," because of the increasing integration of the smartphone in daily life.
A vast majority of Americans, 77 percent to be exact, owned a smartphone in 2016, per the Pew Research Center. This mobile technology is offering users new ways to tailor their personal and work lives to maximize productivity and experience.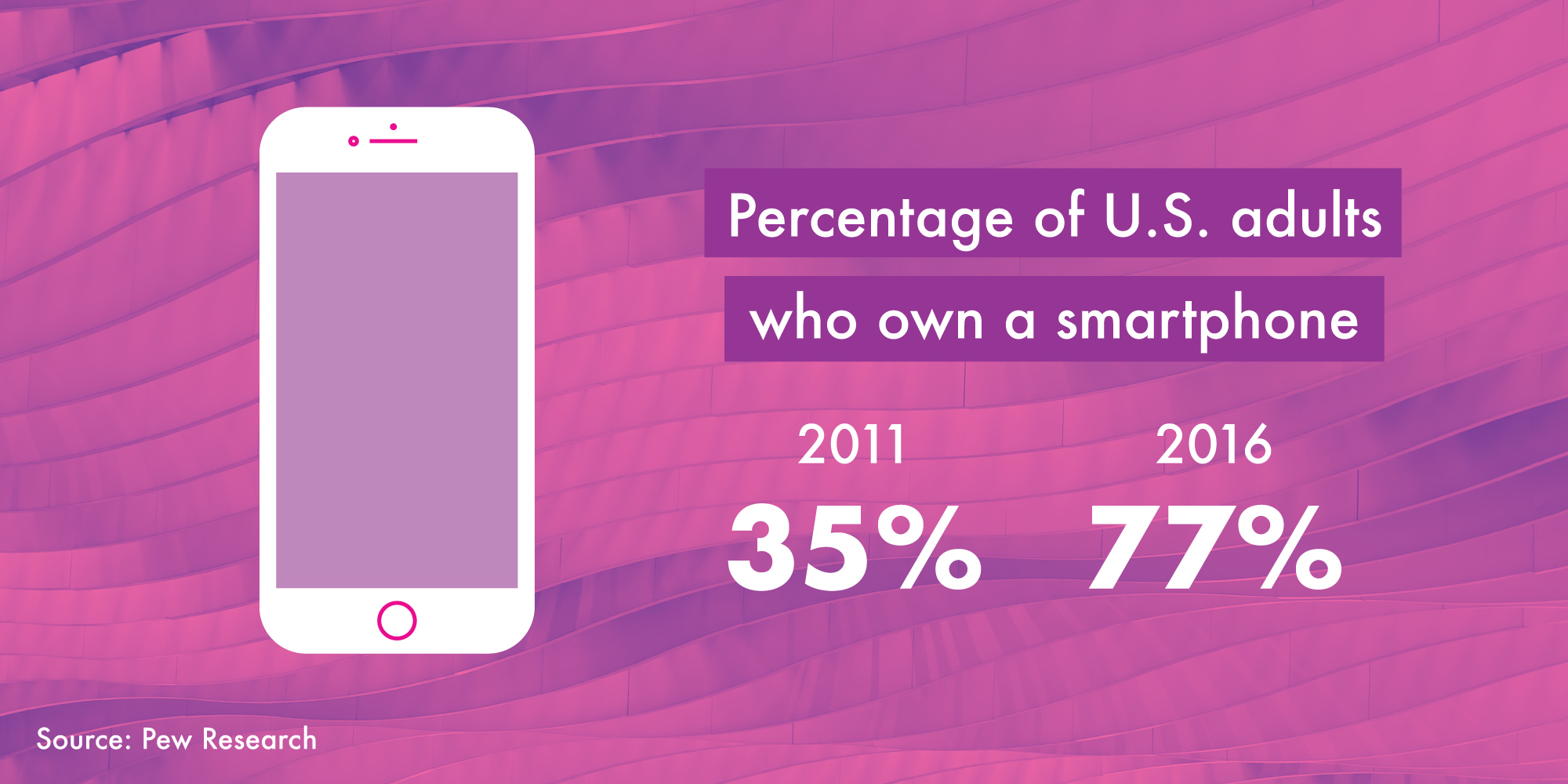 Humans are designed to move around, interact with and experience new places, new environments and new people.
The freedom that location-based services now offers the end-user has created a new kind of freedom that Andrew Kupiec, global president, CBRE 360, calls "technology mobility."
"Mobility cuts across so many aspects of our lives. Humans are designed to move around, interact with and experience new places, new environments and new people," says Kupiec.
According to a 2017 report by University of California Davis, "Disruptive Transportation: The Adoption, Utilization and Impact of Ride-Hailing in the United States," 24 percent of people living in major metro areas that include Boston and Los Angeles use ride-hailing services. By 2030, Boston Consulting Group predicts that 25 percent of all miles driven in the United States—nearly 925 billion miles—could be in shared self-driving cars by 2030.
The rise of car-sharing services and ride-hailing services is a reflection of "a shift away from vehicles as a product to vehicles as a mobility service," according to the University of California Davis report.
Kupiec adds that it is not the smartphone but the service itself—the ride-share app, the online grocery, the food delivery application—that facilitates this mobility.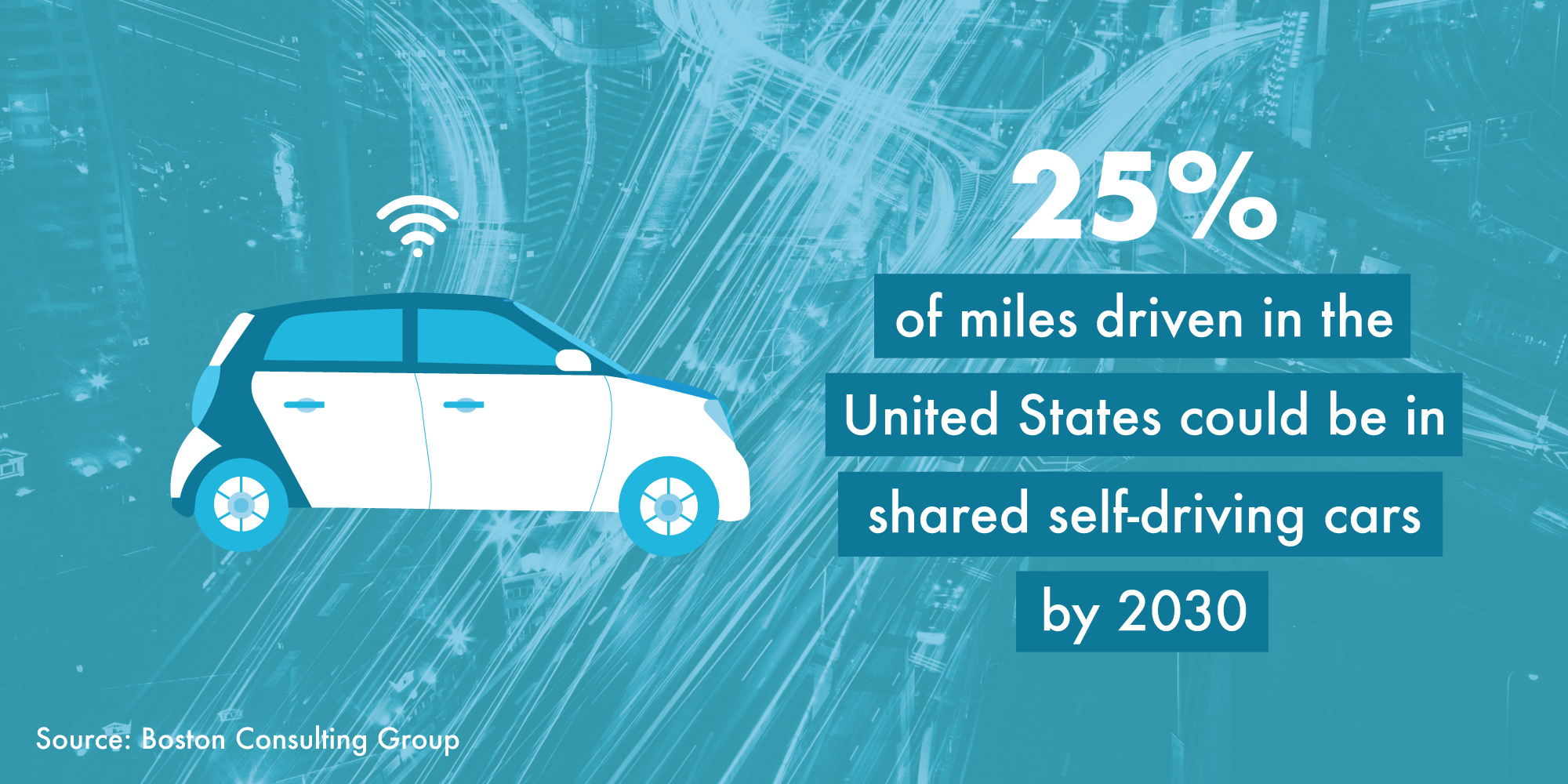 "A great service that has a great interface to the user answers this simple question: how do you design a holistic offering around that person, around that individual?" Kupiec says.
The power of that interface, says Kupiec, is not what the user sees throughout the customer experience, but rather the network of many operations teams that collectively work, sight-unseen, in delivering this bespoke mobile experience.
"Tech-enabled transportation like Zipcar, Uber and Lyft are highly complex operational companies that most users never see," says Kupiec, who before CBRE led North American operations for Zipcar.
The front end of this experience, powered by well-designed mobile apps, is centered around the goal of seamlessly seeing the end-user get through their tasks, such as booking a car or a taxi.
"Those businesses have been successful because they were designed with the user in mind first, not the car or the parking space," Kupiec adds.
Mobility in the Workplace
This mobile technology has enabled today's workforce to work and operate beyond the confines of the traditional four-walled office space, empowering them through concepts such as "free-addressing" to move around their workplace environment and even remain engaged from afar through a combination of smartphone and robotic technologies.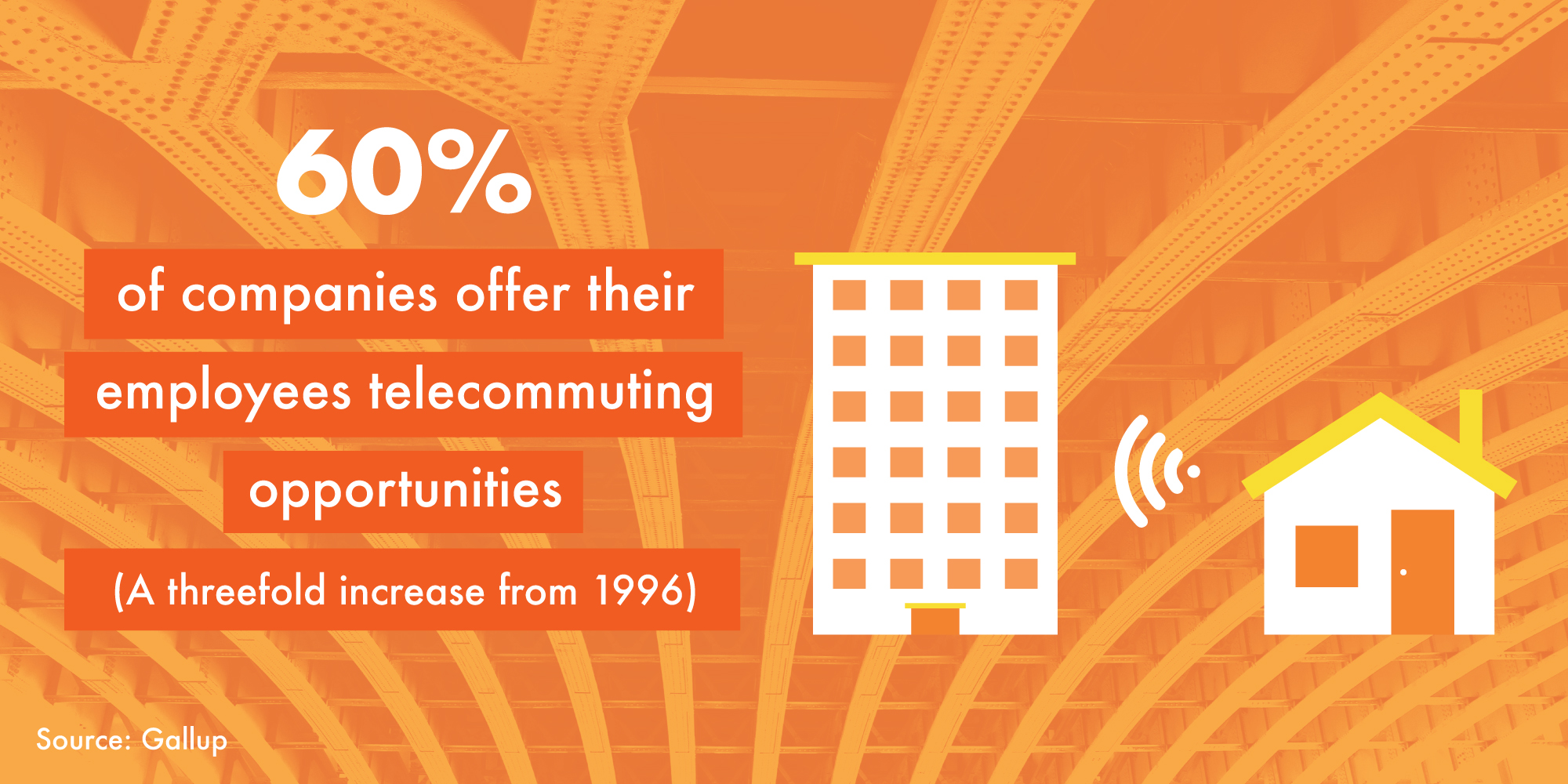 Mobile technology has enabled today's workforce to work and operate beyond the confines of the traditional four-walled office space.
The percentage of people who work remotely from their office has grown in recent years, from 39 percent in 2012 to 43 percent in 2016, per Gallup. Additionally, 60 percent of companies now offer their employees telecommuting opportunities, a threefold increase from 1996.
The reason for this increase is the new technology that has "untapped an enormous amount of freedom," Kupiec says.
"To me, what mobility in the workplace really means is that your office is now on your phone. It's on your tablet. It's on your laptop. You aren't tethered to the same desk or that same office every day," he adds.
The challenge for companies now, says Kupiec, is for companies to create an office environment that can foster social collaboration, provide an enriching work experience and transform the workplace into a destination of choice.
"Ultimately companies want to create workplaces that attract talent and put the needs of their employees at the center of design," says Kupiec.

CBRE 360
This month, Kupiec and CBRE unveiled CBRE 360, a new global capability that focuses on delivering enhanced employee experiences in the workplace by integrating property services and amenities with advanced digital technology.
"CBRE 360 is the technology and experience services layer for the employer and for the building, to be able to execute and bring those experiences to life. Booking conference rooms, navigating workspaces, being able to find your colleagues, all of those are an important element of a dispersed mobile workforce," says Kupiec.
As the dispersed mobile workforce will continue to grow over the years, says Kupiec, enhancing the office space with thoughtful experiences will help attract the right talent.
Says Kupiec: "We're focused on building personalized tech-enabled experiences in the workplace where we anticipate your needs through understanding data, and make your day better at work by connecting all types of amenities and experiences that today are very fragmented. The app, data layer and our on-site hospitality service teams all work in harmony to deliver a memorable experience in the office."
MORE FROM A VIEW FROM THE TOP: