Take a look at the buildings in any city in the world, and what you'll find will likely be similar: concrete, glass structures, polished stone walls, brick facades and steel beams. It's no surprise that these materials prevail in urban design; they're strong, reliable and builders know how to work with them. But for one German architect, that's not enough—she believes that building materials should be sustainable and made from the earth.
Best known for her rammed earth structures, Anna Heringer has made it her mission to incorporate naturally occurring materials into her building designs, allowing earth (soil), bamboo, timber and straw to play starring roles in her numerous projects.
"[The process] is always about understanding a place, understanding the resources of a place and trying to make the best out of it, and not take more than is absolutely needed," says Heringer in an interview with The Architectural Review. "Also, [we try to] bring out the authenticity of a place. For example, with the earth, it's different everywhere on this planet … With the local materials and the local climate, you automatically create something very unique."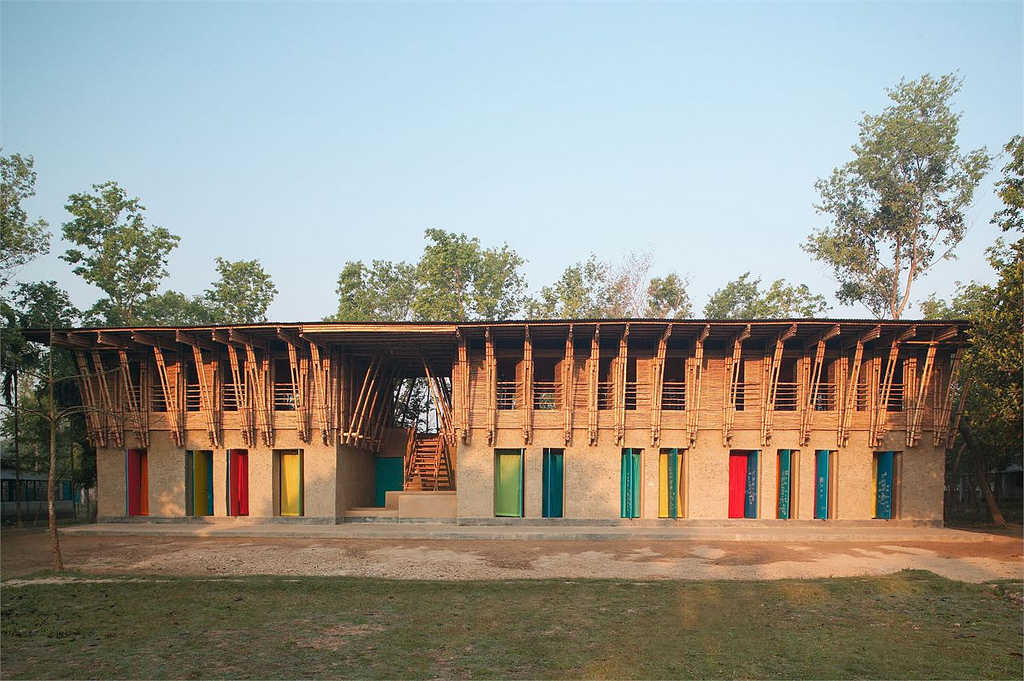 Perhaps the best example of her work is the METI School in Rudrapur, Bangladesh, completed in 2005. Working in part with regional builders (using local cows and water buffalo as "mixing machines") and solely with local materials, Heringer and her team created a unique building out of bamboo, earth and straw. By mixing wet earth with straw and building it into the walls, layer by layer, the team created a structure that is naturally cool inside—perfect for the area's tropical climate—and sturdy enough to support an entire second floor.
Architects are getting creative with a vast array of alternative, sustainable building materials.
"Whenever I start building a project, I look at three aspects: what local materials are available, what energy sources are available and what skills are available. In Bangladesh, we have bamboo, earth and straw as the local building materials and the main energy source is, of course, people, and so we tried to involve as many people as possible in our construction sites," Heringer explains in a UN Habitat Urban Lecture Series video.
But rammed earth building techniques aren't solely for community development projects; they can be utilized in homes, resorts and universities as well. The Earth Structures Group, located throughout Australia, Europe and South Korea, creates natural earth structures by compressing layers of blended quarry materials, cement and a waterproofing additive, and compacting them into walls. Like Heringer, the company notes that the buildings keep residents cool in the summer and warm in the winter, thanks to the materials' unique thermal properties. And with homes, university buildings, offices, wineries, resorts and even a high security jail under their belt, the group is confident that rammed earth techniques have a place in future commercial building projects.
Looking beyond rammed earth, architects are getting creative with a vast array of alternative, sustainable building materials, including wood. Many homes throughout the world are built using timber and other wood materials, but why aren't skyscrapers?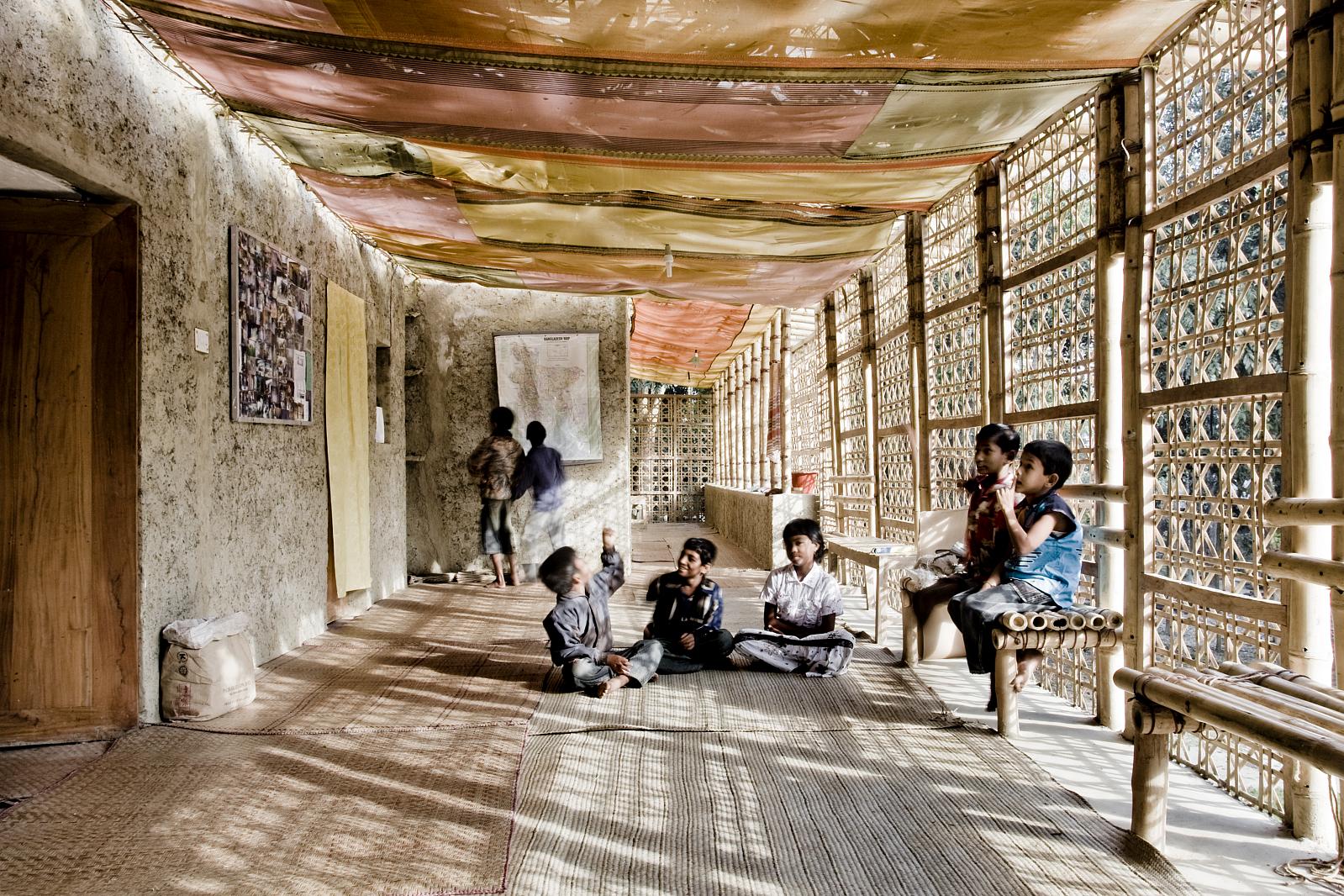 In the U.S., the change from wooden buildings to steel and concrete structures in urban areas came near the end of the Industrial Revolution, when mass produced steel was becoming cheaper and easier to obtain. That, coupled with the Great Chicago Fire in 1871—when a small fire spread, setting the city's closely clustered wooden buildings and homes ablaze—shifted the public's perception, perpetuating the belief that wood framing should be kept to homes and smaller structures.
Over a hundred years later, that perception is shifting again. With advanced fire proofing techniques and a better understanding of how wood burns, architecture firms are turning to the material as a way to build more sustainably.
After spending much of his early career working on some of the tallest steel skyscrapers in the world, Vancouver-based architect Michael Green has shifted his own thoughts. Since completing The Wood Innovation and Design Centre in Prince George in 2014—which, at the time, was the world's tallest modern mass timber building—he's focused on bringing about a wooden renaissance of sorts.
"Steel and concrete don't grow back. They are not renewable materials," Green says in an interview with Smithsonian.com. "They are not even remotely renewable materials—they use massive amounts of energy in their creation, whereas the most perfect solar power system of making any material on Earth is the making of our forests."
With a 275-foot-high wooden skyscraper in the works in Vienna, natural structures are on the rise—literally. As for Heringer, she's got her eye on the prize: "I would love to build a skyscraper in the middle of Manhattan or in a dense urban space to prove that these materials are not just something from the past."
MORE FROM PLAY OF THE LAND: