The Enduring Appeal of Libraries Around the World
12 July 2016 by Brooke Showell | 7 min read
THESE WALLS CAN TALK
Australian academic and author Germaine Greer once enthused, "Libraries are reservoirs of strength, grace and wit, reminders of order, calm and continuity, lakes of mental energy, neither warm nor cold, light nor dark … In any library in the world, I am at home, unselfconscious, still and absorbed."
Therein lies the beauty of libraries, past and present. Often referred to as cathedrals of knowledge—and free ones, at that—libraries remain civic and cultural icons within their communities where visitors can do everything from read international publications and learn computer skills to launch a business idea. In an age when information is ubiquitous and universally accessible at the click of a button, libraries are adapting to an increasingly digital society while remaining true to their heritage as a welcoming gathering place, with their alluring stacks of books, striking architecture and knowledgable staffs.
A legacy of learning
Author and Harvard University librarian Matthew Battles writes in Library: An Unquiet History, "The experience of the physicality of the book is strongest in the large libraries, where the accumulated weight of written words seems to exert a gravity all its own." And that gravity still holds weight: A recent New York Times profile on Japanese decluttering guru Marie Kondo detailed how the best-selling author waited until her 18th birthday (the youngest age admitted) to dive into the national library of Japan's collection of organizing books. Yes, libraries are exciting, and they're becoming even more so.
"Libraries are not simply a 'nice to have' service."
"Libraries have always adapted to the changing world around them because they are all about responding to community needs—whether it is providing access to computer technology necessary to succeed in a digital world, to helping newcomers to the U.S. learn English," says Andra Addison, communications director for The Seattle Public Library. "Libraries are not simply a 'nice to have' service. They are the only institution that welcomes everyone through its doors—no visa, ID or payment is required. Every day, libraries help people discover new opportunities, reeducate themselves and transform their lives."
In fact, "Libraries Transform" is the theme of a five-year global initiative helmed by the American Library Association. The international organization, which includes approximately 58,000 members worldwide, aims to increase public awareness of the critical value, impacts and services provided by libraries, and offers a series of clever and compelling insights into why libraries are vital with statements like, "Because there is no single source for information (sorry Wikipedia)." Presented on a colorful banner and hung outside a library, such a declaration brings in and engages the public.
Such unprecedented access to a library's myriad information remains a major draw. "One of the great attributes of any central main library is the preservation of materials," says Lisa Rosenblum, chief librarian of the Brooklyn Public Library in Brooklyn, New York. "Any great library needs to continue to do that, because no one else is going to want to do it for free. You'd be amazed how people love to look at yearbooks from the '30s, or beautiful maps of what Brooklyn looked like 200 years ago."
Julie Todaro, president of the American Library Association, stresses, "All libraries, whether higher education or public, need to be viewed as educational institutions." They are increasingly becoming classroom spaces, offering an array of practical and creative educational services and experiences. For example, "Many librarians are finding ways to build their events calendars as extensions of their print and digital collections to create active, experiential entry points for ideas. Performances, skill shares, art shows and craft labs are cropping up everywhere—and not just for kids," says Erinn Batykefer, MFA, MLIS, a programming librarian and co-founder and editor of the Library as Incubator Project, which promotes and facilitates creative collaboration between libraries and artists.
In line with education, "Meeting space has become very important. That's one of the things great libraries provide," says Rosenblum, who calls libraries "the third place"—a destination that is not your home or office, where people can gather for free. "In the modern library, you can also get a cup of coffee, create music and talk about your startup—and we're a neutral territory," Rosenblum adds.
A resilient physical presence
Whether it's classic and centuries old or modern and sleek, a library offers a striking architectural focal point within a city, most appealingly when in an accessible central location. Historically, the world's grand libraries were characterized by imposing edifices, such as a steep staircase leading to a dramatic interior. "What we look for now is to be welcoming—we want the library to invite people in and be accessible," Todaro notes. Contemporary architecture also provides people with choice—upon entrance, patrons are greeted with both traditional books and digital services, not to mention access to the experts who make a library tick.
"In any library now, the design needs to be flexible to evolve to the next wave of whatever technology is going to bring. A great central library can't remain static; it has to evolve," Rosenblum adds. Today, Todaro notes, that evolution includes ubiquitous tech like laptop bars with Wi-Fi access, flexible seating and meeting spaces for both individuals and groups, contemporary wayfinding and signage, unique lighting and increased focus on sustainability. It's a balance of the need for having a robust collection with providing space for people to engage in modern-day activities.
Enduring appeal
Experts agree that what makes a library successful today, both on a structural and functional level, is that it is a social institution equipped for digital inclusion, promotes lifelong learning and, perhaps most importantly, responds to the needs to the community. Batykefer gives the example of the citizen-generated design ideas the people of Aarhus, Denmark, participated in while designing the city's library, Urban Media Space (the kids wanted to hear the sounds of the forest when they approached books about trees, Chrystie Hill mentions in her 2011 TEDx talk).
That community mindset is what will continue to propel libraries forward, in both their design and use.
"Flexible, responsive design that is co-created with the community that will use it—that is the mark of a library that is doing exactly what it was made to," Batykefer notes.
That community mindset is what will continue to propel libraries forward, in both their design and use. "We spend a large amount of time engaging the public in the design of a building. That's what makes it enduring. When we sit down with interior designers, architects and construction managers, we have spoken with the public," Todaro says. And while libraries worldwide face issues with adequate funding, especially in cities with older infrastructure where updating essentials like heat and wiring systems is costly, they rely on public support to sustain the popular—and timeless—services they provide.
And those services show no signs of slowing down—recent studies report that 100 million people in the EU and 1.5 billion in the U.S. use the public library. Rosenblum notes, "People perceive we're not needed anymore because of the digital age, but our traffic contradicts that—more and more people are coming to libraries."
Notable Libraries Around the World
Libraries are almost as old as the written word itself, dating back to the ancient world's Royal Library of Alexandria in Egypt, a haven for scholars in the city's royal district. With striking architecture and state-of-the-art services, today's libraries remain destinations for locals and visitors alike.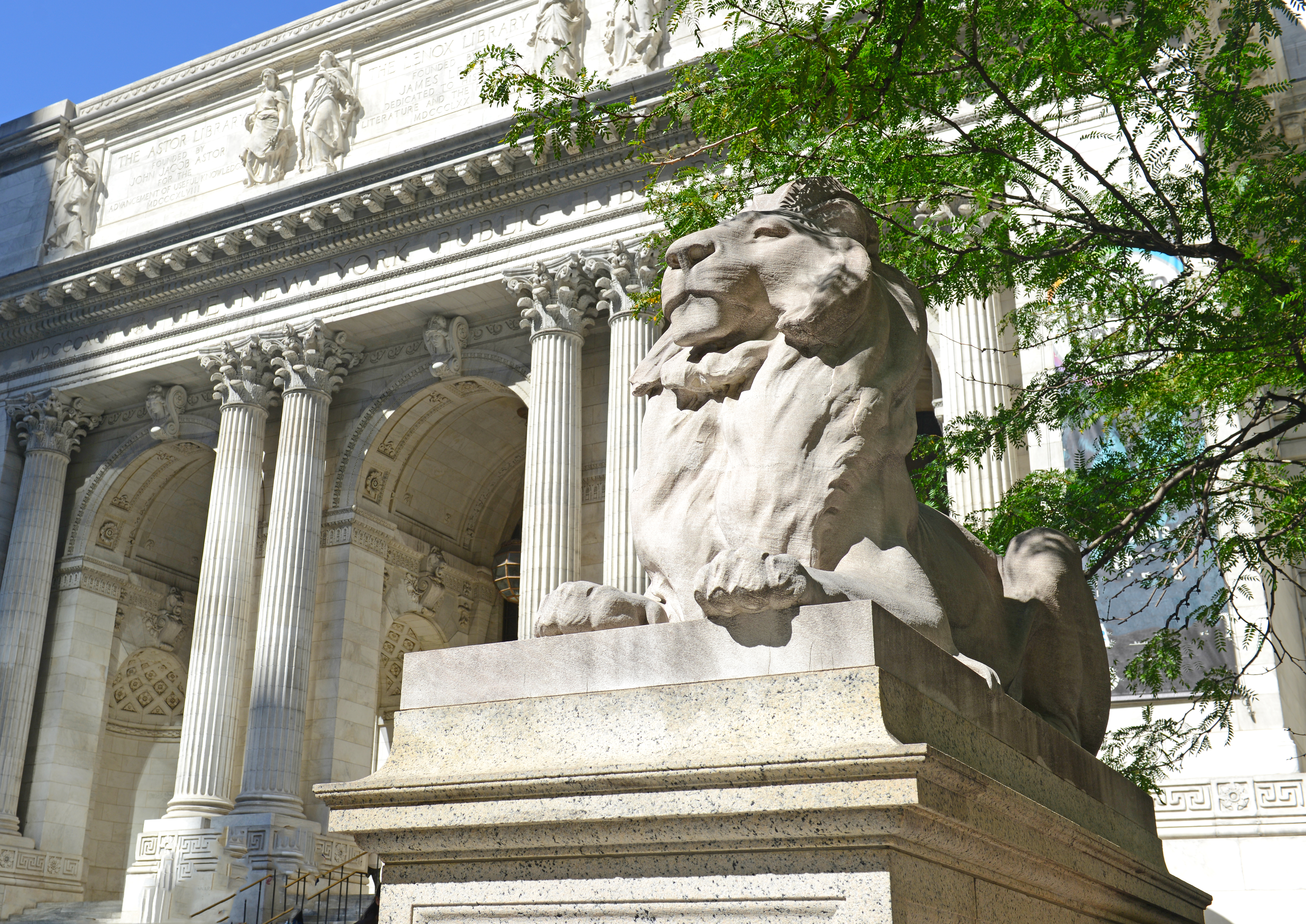 New York Public Library (New York, United States)
When the New York Public Library's flagship branch opened in 1911, it was the largest marble building ever built in the United States, using 530,000 cubic feet of marble, with some exterior pieces measuring as thick as 12 inches. For its centennial in 2011, the landmark building completed a three-year, $50 million restoration and preservation of its marble facade.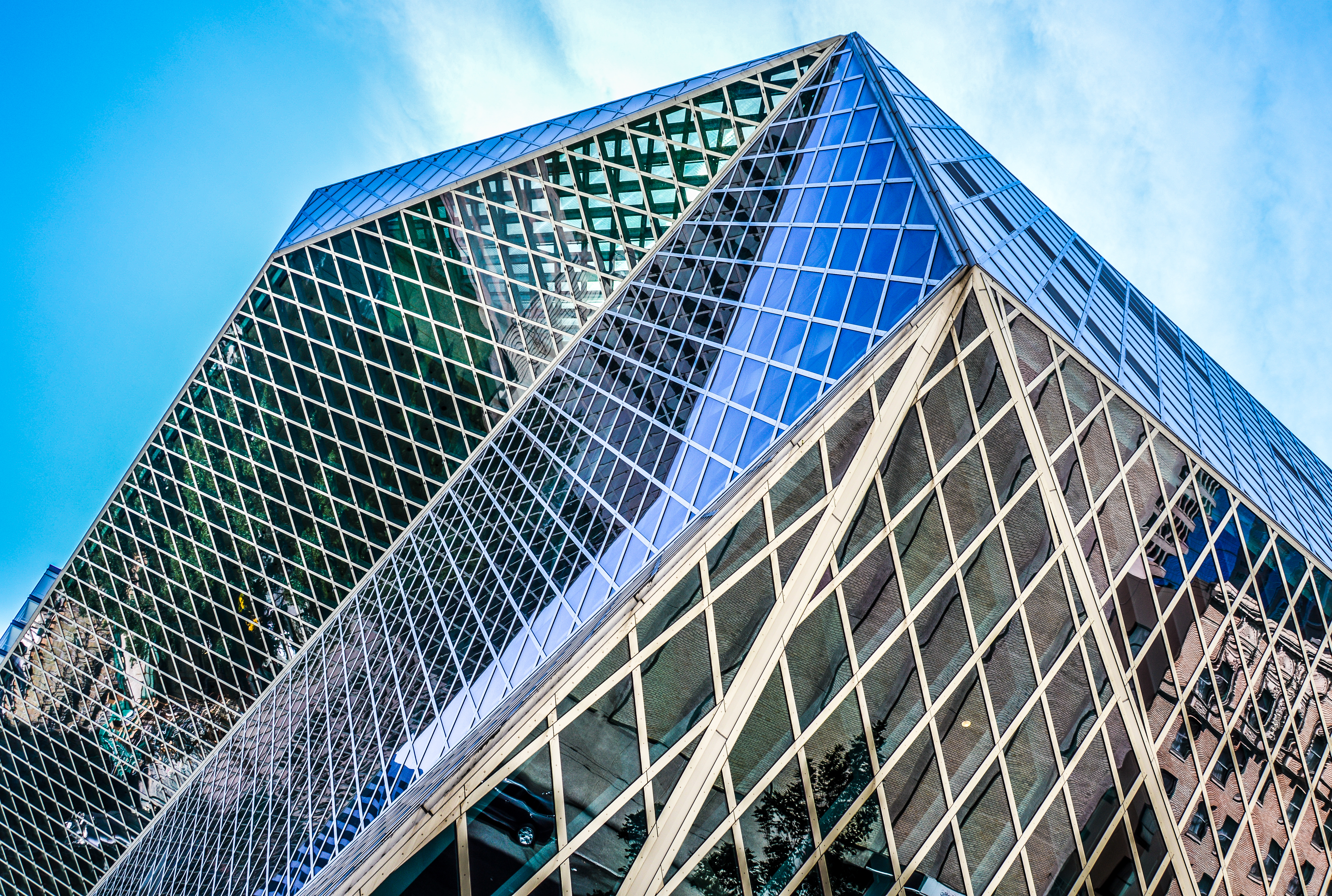 Seattle Public Library (Seattle, United States)
With a distinctive faceted shape whose iconic presence inspires the Pacific Northwestern city at large, the Seattle Public Library's 11-story Central Library, made of concrete, glass and steel, features Dutch architect Rem Koolhaas' signature spiral design. Opened in 2004, it provides a modern and user-friendly experience where information is curated, stored and easily accessed, and attracts more than 8,000 visitors a day.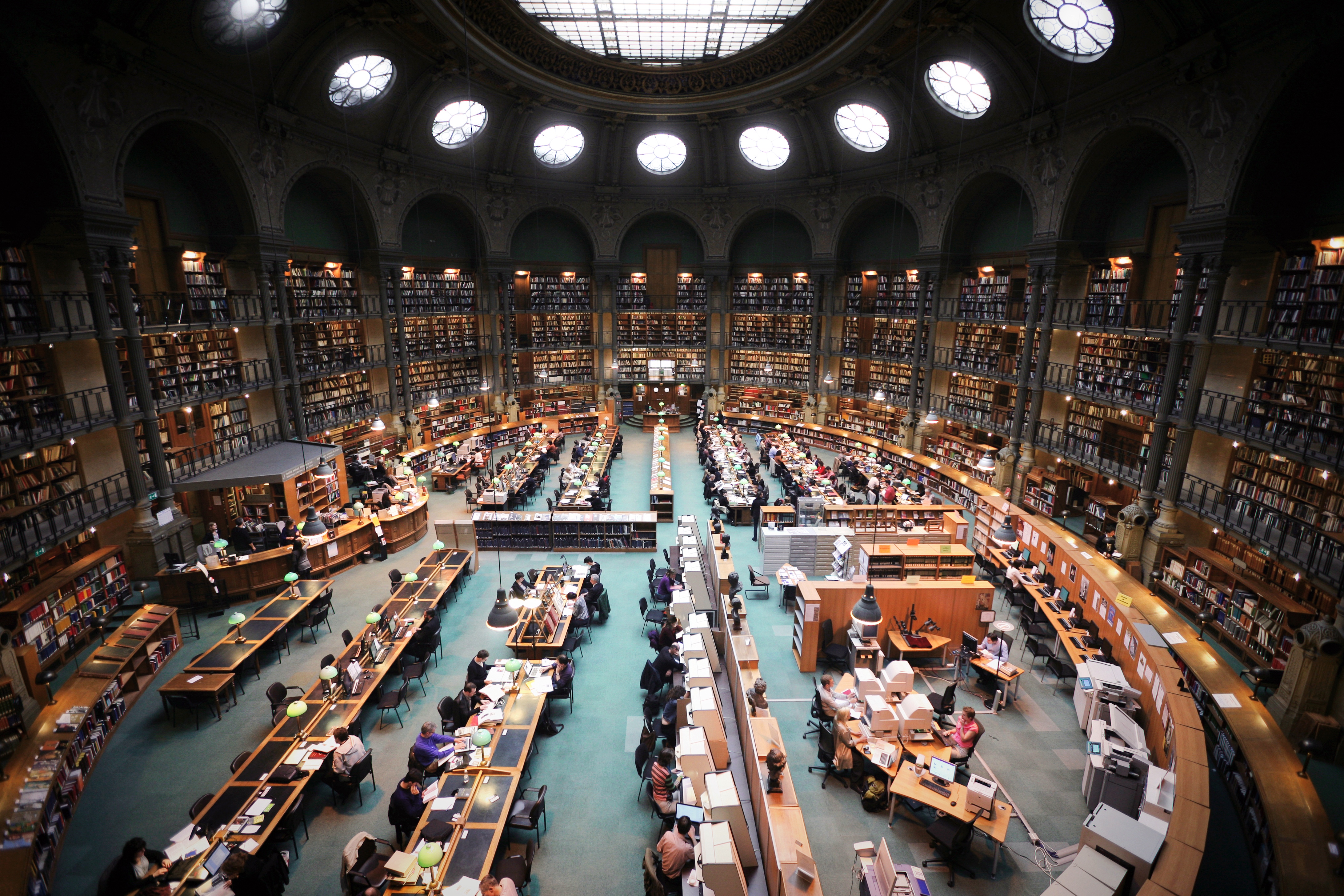 Bibliothèque nationale de France (Paris, France)
With origins in the 14th century, the National Library of France has been located on Paris' Rue de Richelieu since 1868. French architects Henri Labrouste and, later, Jean-Louis Pascal designed the grand circular reading rooms. Upon the announcement of its expansion near the Seine in the 13th district of Paris in 1996, then President of the Republic François Mitterrand called it "one of the biggest—if not the biggest—and most modern libraries worldwide."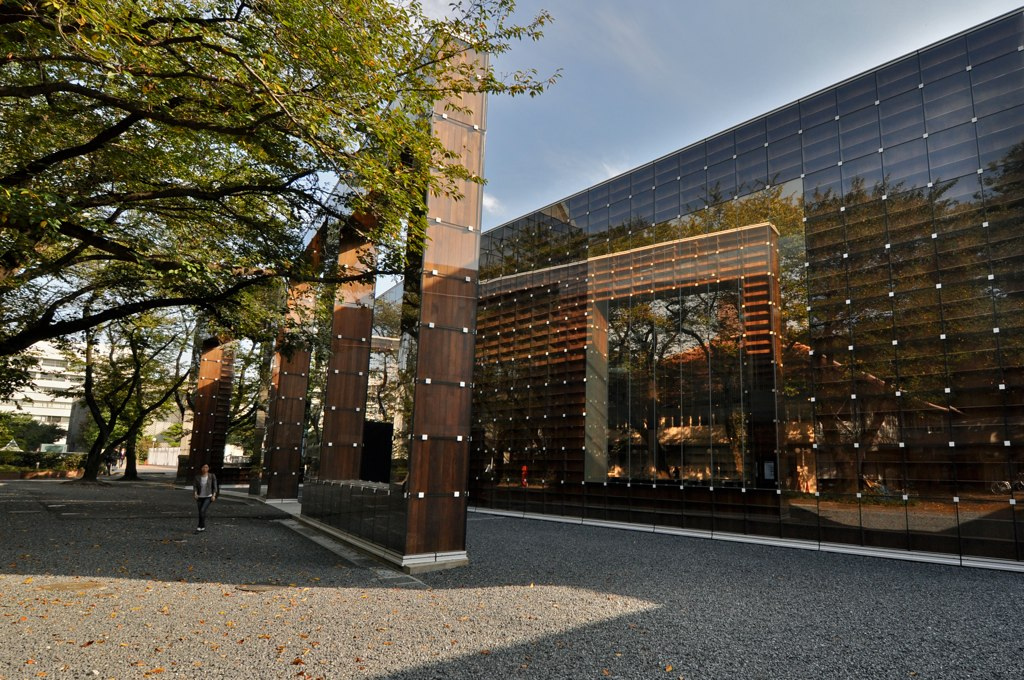 Musashino Art University Library (Tokyo, Japan)
It's been called the simplest library in the world. When designing Musashino Art University Library, Japanese architect Sou Fujimoto demonstrated the basic elements of iconic library design: 30-foot bookshelves, reading areas, nice lighting and an easy layout, housed in a glass exterior. Completed in 2010, it's an example of how newer libraries without high-tech bells and whistles can be successful in the digital age.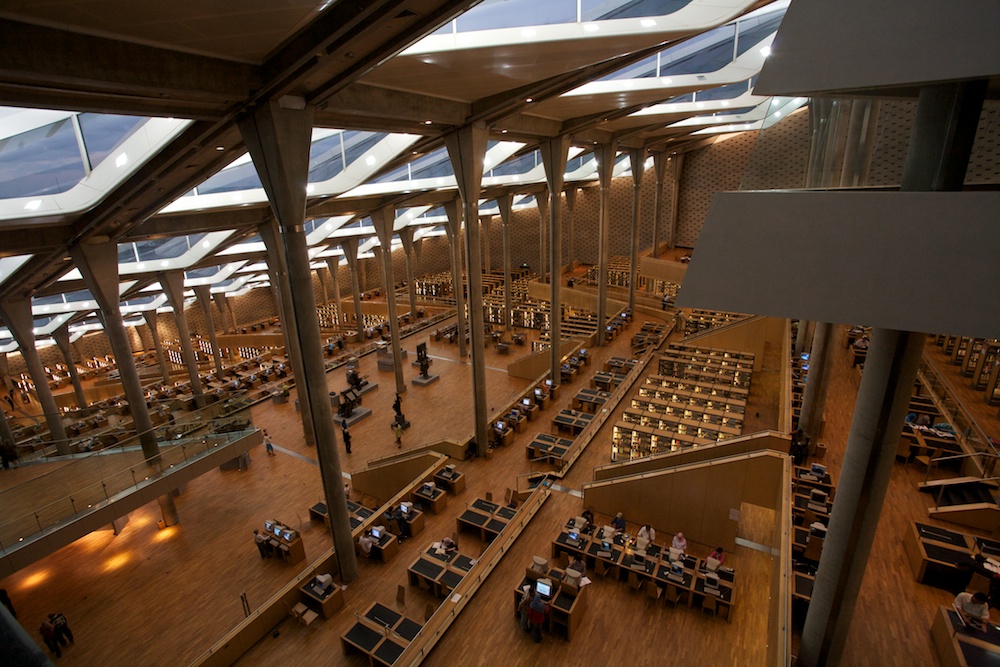 Bibilotheca Alexandrina (Alexandria, Egypt)
Centuries after the city's ancient-world-era library burned down, a modern-day version was completed in 2002 with a similar spirit to its namesake—openness and scholarship. Modern amenities include a planetarium and virtual reality center. Designed by Norwegian architecture firm Snøhetta for a reported $200 million, the 11-story structure resembles a tilted sundial.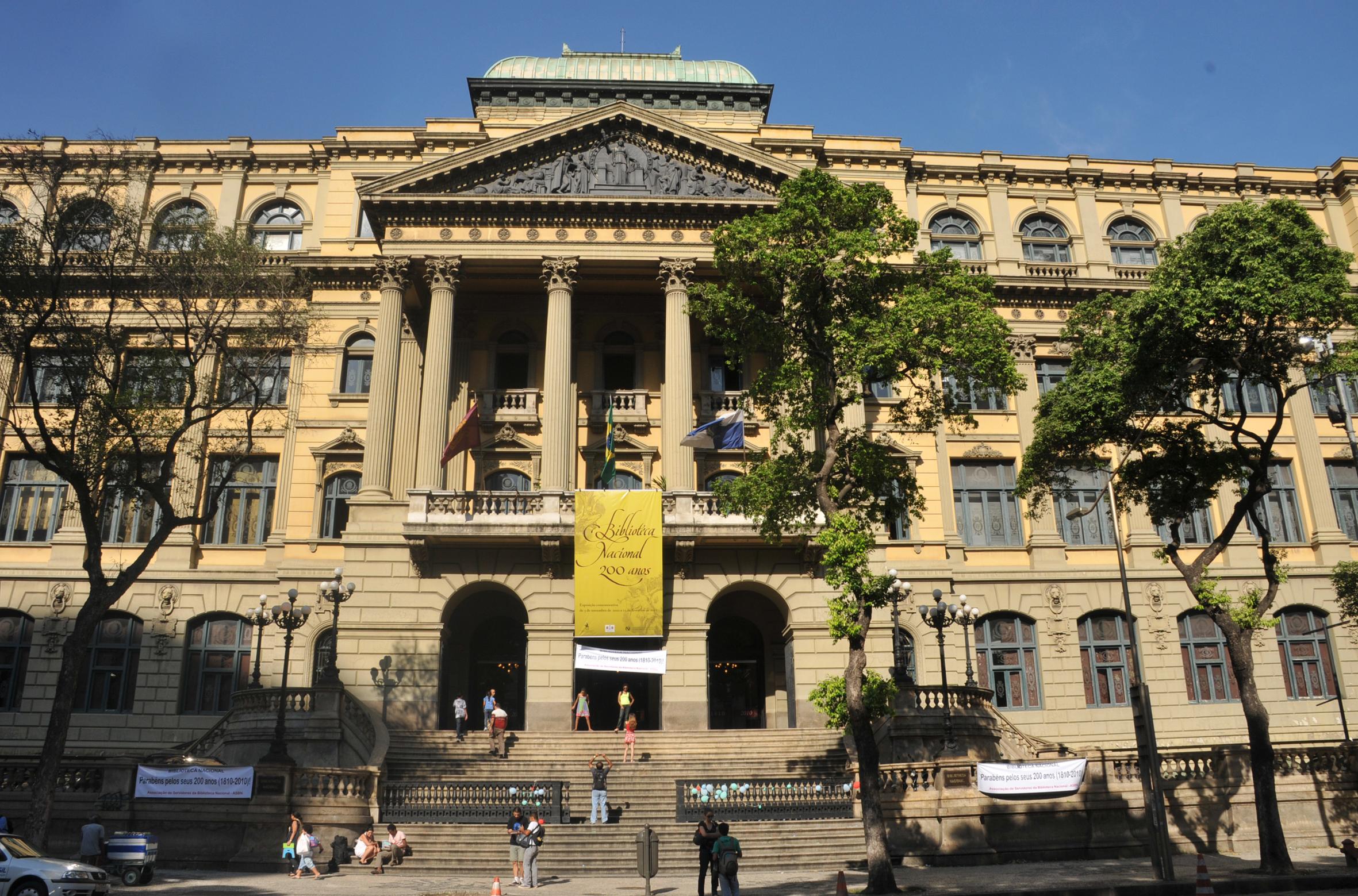 Biblioteca Nacional (Rio de Janeiro, Brazil)
The largest library in Latin America (and the seventh largest in the world), the National Library of Brazil houses around 9 million items. Dating back to the arrival of the royal family of Portugal, the original ornate building opened in 1810, and its present-day design—which mixes eclectic neoclassical and Art Nouveau styles—dates back to 1910.
MORE FROM THESE WALLS CAN TALK: