Steelcase Takes People-First Approach to Office Design and Technology
28 April 2016 by Adam Bonislawski | 3 min read
LIFE AT WORK
Office furniture outfit Steelcase first made its name with the invention of a fireproof wastebasket, the Victor, which it launched to great acclaim in 1914. Some hundred years later, the company has grown into the largest office furniture firm in the world, offering everything from interactive whiteboards to ergonomic desk chairs.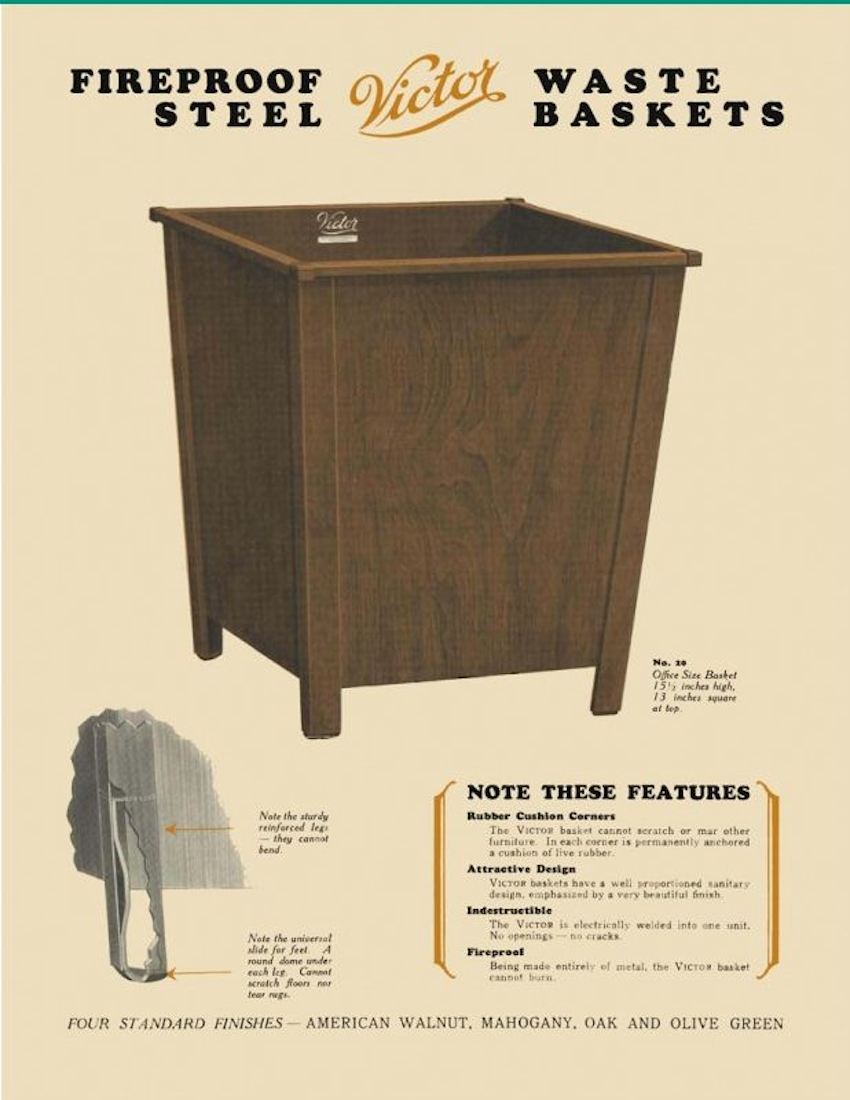 Throughout a century of growth, one thing has remained constant—a product design process that takes human behavior as its starting point.
More than building furniture, the company "is about building experiences for people," said Donna Flynn, the company's vice president of workspace futures.
To that end, Ms. Flynn leads a team of around 20 researchers focused on understanding how people work and anticipating ways this might change in the future, doing, she said, "a lot of research on work practices and work environments," thinking about "the future of work and what that is going to look like and how we take those insights and integrate them."
One hundred years ago, such an approach led the company to notice that, in an office culture where smoking was commonplace, a fireproof wastebasket was a handy thing to have around. In more recent times, it has led to products like Steelcase's Gesture chair, an office chair reimagined to meet the realities of our texting, tablet-using present.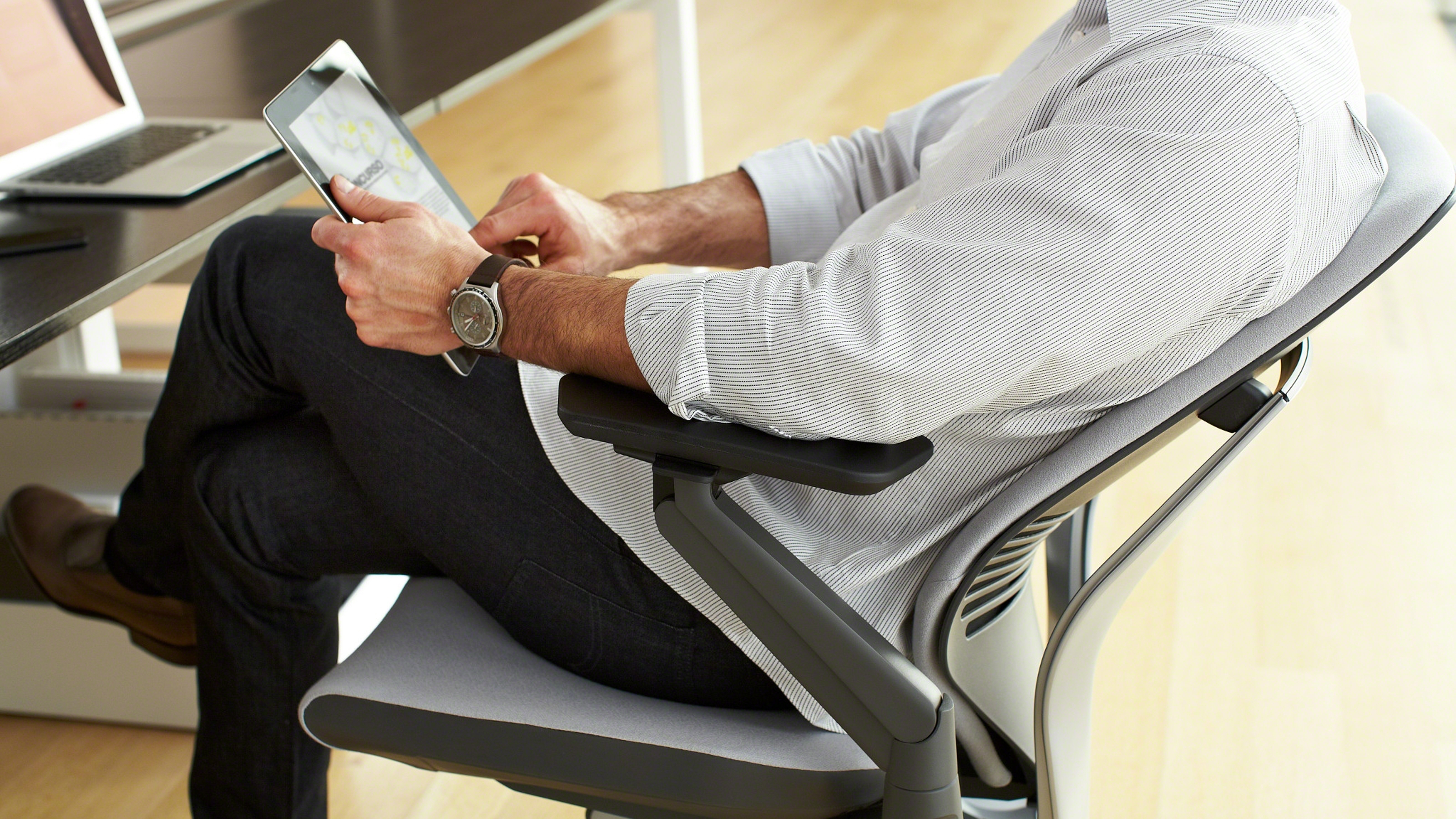 With features including a reclining back and arms that can be dragged and dropped into a wide range of positions, the chair aims to accommodate the many new postures our electronic devices can place us in.
"We noticed that there was a new thing happening in [work] spaces, which was that the smart phone and tablet were augmenting the technology landscape for people at work as serious business tools," said James Ludwig, the company's vice president of global design and product engineering.
However, Mr. Ludwig noted, conventional workstations and chairs "hadn't really addressed things like the postures we find ourselves in when we are resting our elbows and trying to thumb in a text."
And this insight, born of the Steelcase's user-centered design philosophy, led it to consider how they might design furniture to better support these emerging behaviors.
"It was an insight to say, how could we augment the features of our new cast chair to embrace this?" Mr. Ludwig said. "How could we pull in these new postures we were seeing and support them in a better way?"
"We are always trying to stay a few steps ahead… and then taking that knowledge and feeding it into our design process or business strategy or even the corporate strategy to what we think the business as a whole needs to be thinking about in the future," Ms. Flynn said.
We believe the office is becoming the center of the culture for the organization.
Currently, she said she and her team are taking a good look at trends like the "quantified self" movement, where low-cost, small-sized sensors are making it possible to take more and more behavioral measurements.
Another big area of interest, she said, is virtual reality and how it might play a role in distributed work and long-distance collaboration.
"Devices have given us the ability to do work anywhere, and we also see big trends in large organizations towards more network-type projects," she said. "So a lot of work is happening in the vehicle of projects and teams, and most people belong to multiple teams at a time, and those multiple teams are often highly distributed. So we are going to have to continue to search for better solutions to continue to support distributed work."
That said, Ms. Flynn noted, the office isn't going away anytime soon. (Good news for an office furniture firm.)
"We do believe the office is going to continue to play a key role," she said. "We believe the office is becoming the center of the culture for the organization. It is the place you come to get your best work done with other people. So [there are] a lot of social interactions, a lot of collaborative interactions, a lot of high-value kinds of activities that the office can continue to support."
But while technology has and will no doubt continue to radically change the face of the workplace, Steelcase will retain its human focus, Ms. Flynn said.
"We want the technology and the advances that it brings us, but we are also human," she said. "So how can we really celebrate and support the human elements of work?"