Spectacular Conversations: Site-Specific Art and the Built Environment
08 November 2017 by Adam Bonislawski | 3 min read
THESE WALLS CAN TALK
Imagine waking up one morning to find a wheat field growing in Lower Manhattan. That's what some New Yorkers came across 35 years ago when artist Agnes Denes planted two acres of wheat in the city's Battery Park City neighborhood as part of her piece, Wheatfield, a Confrontation.
We're accustomed to encountering art in places set aside specifically for that purpose—spots like galleries, museums and public plazas. But installations like Denes' project aim to bring art into more direct contact with our larger landscapes, blurring the line between art and the everyday.
A Vehicle for Social Commentary
We're accustomed to encountering art in places set aside specifically for that purpose—spots like galleries, museums and public plazas.
The spectacular nature of such pieces can make them a striking vehicle for addressing various social and political issues. As Denes told The New York Times when her wheat field project launched in 1982, the idea was to create "an intrusion of the country into the metropolis, the world's richest real estate."
And sometimes, art as social commentary can have a life-changing impact. In 2015, an artists' collective known as the Germen Crew spent more than a year transforming the Mexican hillside neighborhood of Las Palmitas into a brightly colored rainbow mural, connecting the community of over 200 homes through an array of vibrant hues.
As part of a community project, the group of artists, together with residents, individually painted residences and shops in bright colors, uniting the cinder block buildings into a cohesive, radiant mural—changing the character of the neighborhood and raising the spirits of its residents.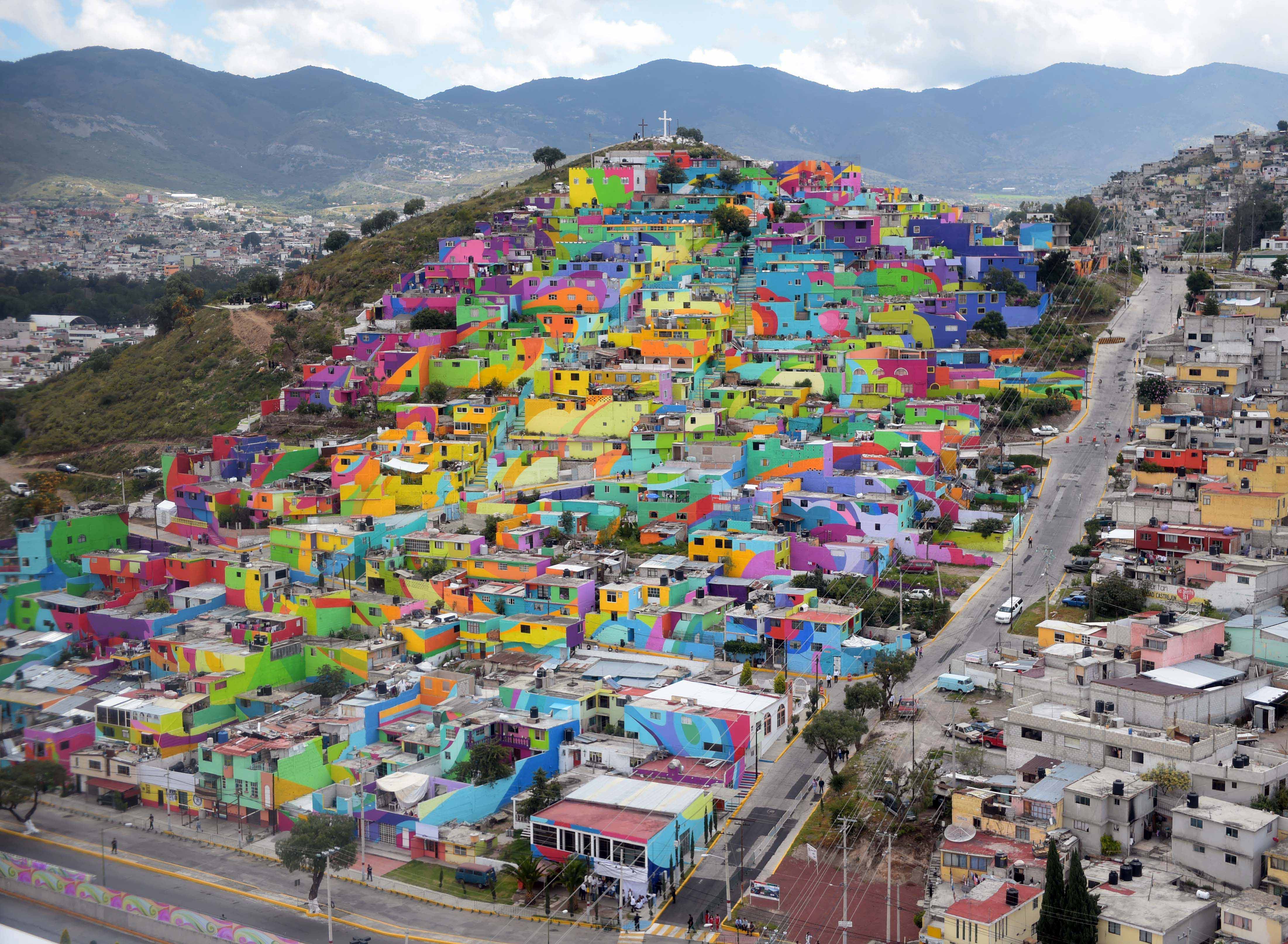 Spectacular Scale
Beyond their social commentaries, large installations are notable simply for their ability to amaze.
Take, for instance, Christo and Jeanne-Claude's 2016 Floating Piers project, wherein a series of floating polyethylene cubes covered in yellow fabric were installed, linking an island in Italy's Lake Iseo to the shoreline and allowing visitors to, essentially, walk on water.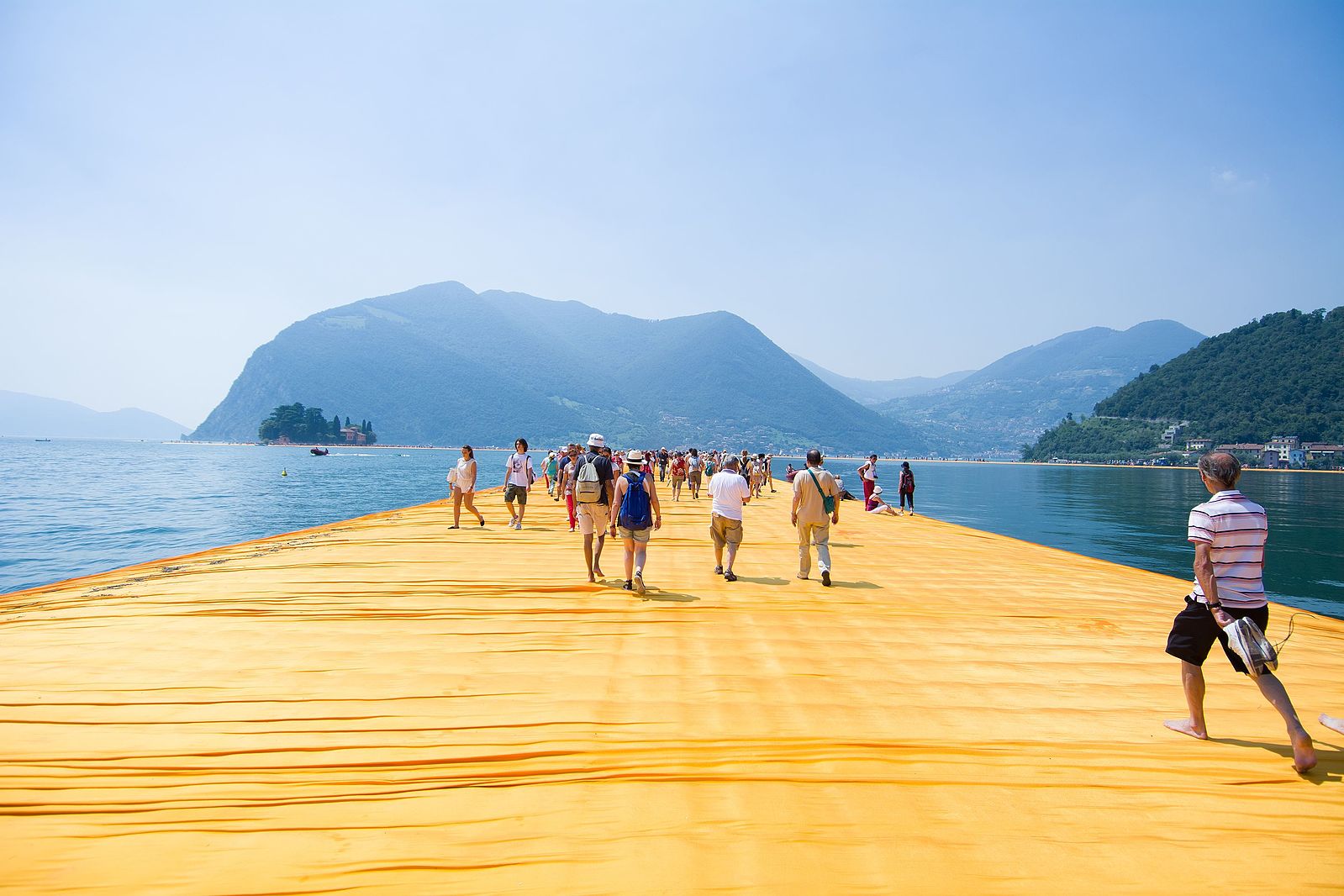 The project used some 226,000 floating cubes and around 70,000 square meters of fabric, and attracted an estimated 1.2 million visitors during the 16 days it was open.
This sort of scale allows artists to at once highlight and leverage the monumental nature of existing structures and landscapes.
The San Francisco-Oakland Bay Bridge is already a significant landmark, which undoubtedly factors into the impact of The Bay Lights, a piece by light artist Leo Villareal. The 1.7-mile-long installation features 25,000 white LED lights controlled by computer that create an ever-changing pattern of illumination across the structure's entire length.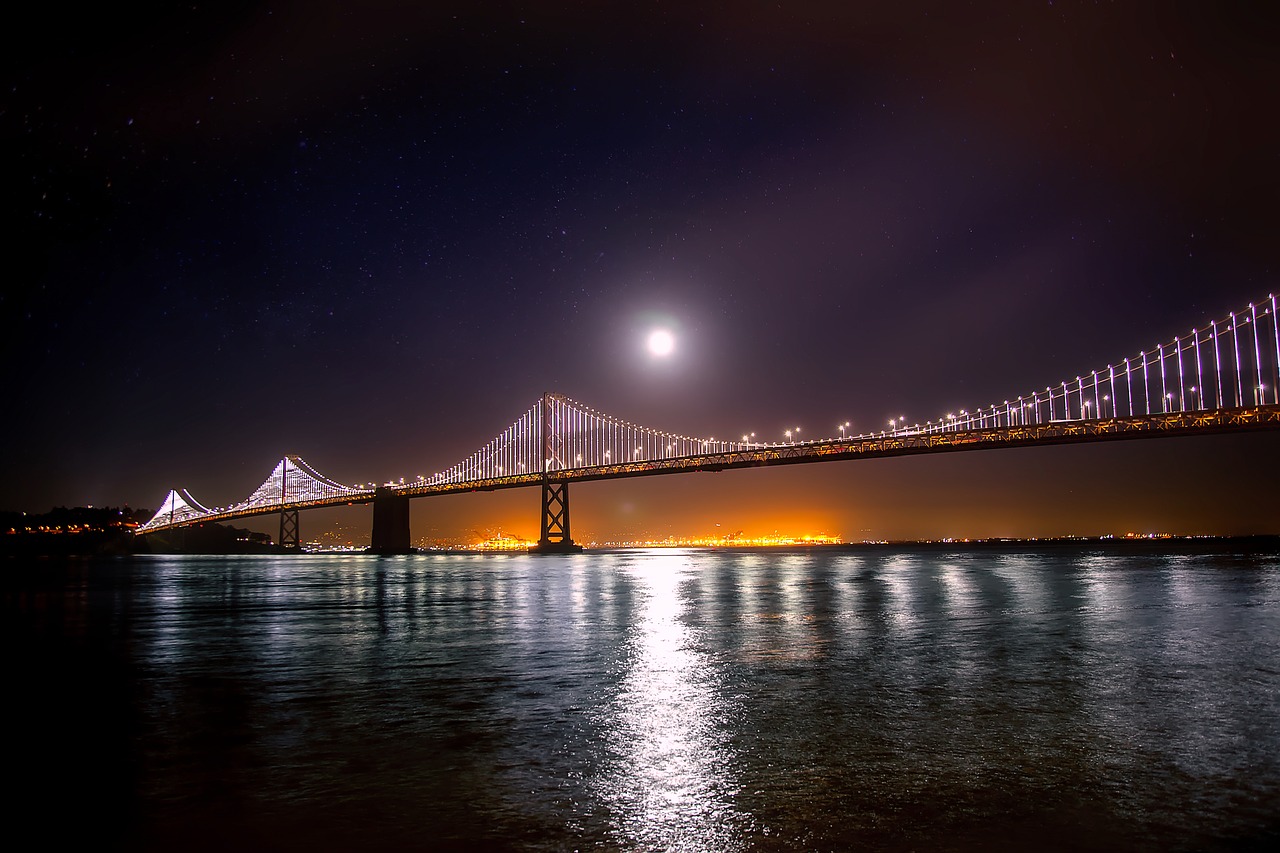 The Great Wall of China was the setting for artist Cai Guo-Qiang's 1993 piece, Project to Extend the Great Wall of China by 10,000 Meters: Project for Extraterrestrials No. 10, in which he lit a roughly 6-mile-long installation of gunpowder extending off the western end of the wall. The work burned for some 15 minutes, briefly elongating a structure already so colossal it can famously be seen from space.
Those not able to witness the event in person can still catch a glimpse today in photos, but the experience is probably not quite the same. As one might say of such site-specific installations more generally—you really had to be there.
MORE FROM THESE WALLS CAN TALK: