Singapore Gets "Smart" With Technology Initiative Aimed at Transforming Nation
07 June 2016 by Adam Bonislawski | 3 min read
HYPERLOCAL
Smart city? How about smart country? Singapore is making a bid for both titles.
Two years ago, the island city-state launched its Smart Nation initiative, a comprehensive effort to expand and better integrate its digital, physical and data infrastructures to improve the country's efficiency and quality of life. Vastly ambitious, the initiative aims to impact aspects of Singaporean life ranging from transportation to healthcare to home utilities and beyond.
For instance, among the various technologies currently being explored by Singapore's Infocomm Development Authority, which is one of the main agencies driving the Smart Nation initiative, are Above Ground Boxes providing power and high-speed cable for sensors monitoring everything from traffic patterns and street lights to public transit capacity.
Another pilot project aims to use riders' smartphones to monitor the comfort and timeliness of city buses, while another hopes to employ video sensing and smart bin technology to keep tabs on the cleanliness of public spaces.
And this is just the beginning. In his November 2014 speech announcing the project's launch, Singapore's prime minister Lee Hsien Loong laid out his visions of the future, which include families controlling their homes' lights and cooling systems by smartphone while heading out on daytrips in self-driving cars. Another effort being explored under the initiative employs sensors in the homes of elderly persons living alone to monitor for incidents, such as falls and other health emergencies.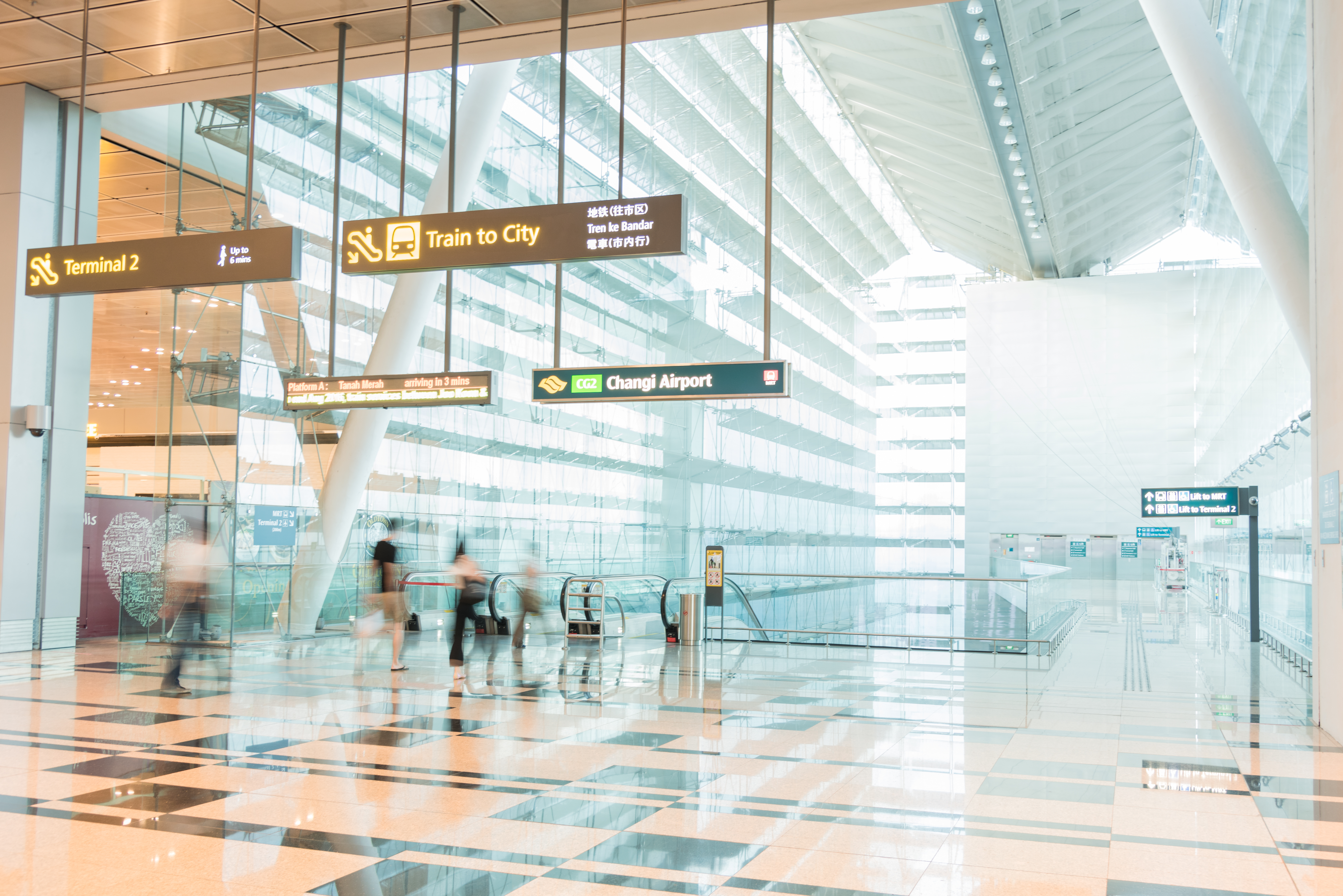 While the project is no doubt an ambitious one, Singapore is particularly well-suited to the challenge. The country already has some of the fastest internet speeds in the world as well as high broadband penetration, according to the most recent State of the Internet Report from internet firm Akamai Technologies.
This sort of connectivity will be key to the initiative's success, says Tom Duncan, CBRE executive director and leader of the company's Asia Pacific data center services.
"Singapore is an extremely modern city which already has many of the building blocks and infrastructure required for smart city adoption," says Duncan.
Economist Parag Khanna, whose many appointments include a position as senior research fellow in the Centre on Asia and Globalisation at the Lee Kuan Yew School of Public Policy at the National University of Singapore, says Singapore boasts a first-rate physical infrastructure.
"Singapore has the world's highest fixed capital formation ratio, indicating the large stock of quality infrastructure that has correlated strongly to GDP growth," he says. "This means widespread and smooth roads and rail transport, water and energy, and certainly broadband and fiber. I believe that these platforms of connectivity are the underpinning of a 'smart nation.'"
This means widespread and smooth roads and rail transport, water and energy, and certainly broadband and fiber. I believe that these platforms of connectivity are the underpinning of a 'smart nation.'
Beyond the country's infrastructure advantages, its political and social cultures make it well-suited for an effort like the Smart Nation initiative.
"The governance culture and social pragmatism of the society are certainly very important underpinnings of Singapore's forward-thinking approach to integrating technology into national planning," Khanna says. "The technocratic civil service is focused on long time horizons and adapting to global economic shifts, with an eye towards keeping the country connected and the economy diversified."
The relatively high level of trust of Singaporeans for their government could also ease concerns about data sharing and security, Duncan says, adding that "this is the No. 1 challenge regarding smart cities, and solving this will be key to adoption generally."
The citizenry's tech savvy should also prove a boon for the initiative, he notes.
"Singapore citizens are heavily integrated into the technical world," Duncan says, adding that the country's older generations were particularly notable in this regard.
And then there is the basic fact of Singapore's limited physical boundaries and high-density population. With a population of 5.5 million residents squeezed into a space a little smaller than 280 square miles, the country is the second-most densely populated nation in the world after Monaco.
This sort of density "encourages thinking about how to alleviate bottlenecks and maximize efficiency," Khanna says.
If you're small, in other words, you've got to be smart.