Pedestrian bridges are more than a storage depot of love locks for starry-eyed couples; they're increasingly becoming global tourist attractions that blend into the natural environment and give us a unique perspective of their surrounding cities.
Also known as footbridges, overpasses and overcrossings, these structures are designed to allow pedestrians to get around while remaining clear of vehicular paths. And they've been cropping up all over the world, especially as urban areas become increasingly more crowded.
Pedestrian bridges have become popular because they can blend into their environment, adding to the natural landscape, Jiri Strasky wrote in his book, Stress Ribbon and Cable-supported Pedestrian Bridges.
Not only are they useful in terms of getting from point A to point B, architects are increasingly making them more aesthetically pleasing.
Here are seven footbridges from around the world that are not only modern architectural marvels, but tourist attractions as well.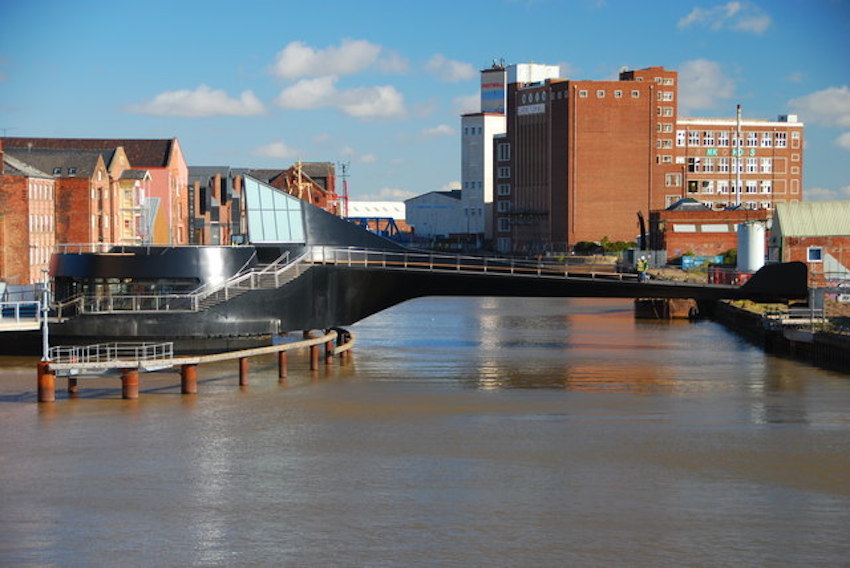 Scale Lane Bridge (Hull, United Kindgom)
The Scale Lane Bridge in Hull, England, enables pedestrians to cross the River Hull. Connecting Scale Lane and Tower Street, the bridge was originally slated to open in late 2010, but because of the financial crisis of the late 2000s, did not officially open until June 2013. It cost nearly £7 million.
The bridge was designed by architecture firm McDowell+Benedetti and features a public art installation by Nayan Kulkarni that also functions as an alert for pedestrians when the bridge is in motion.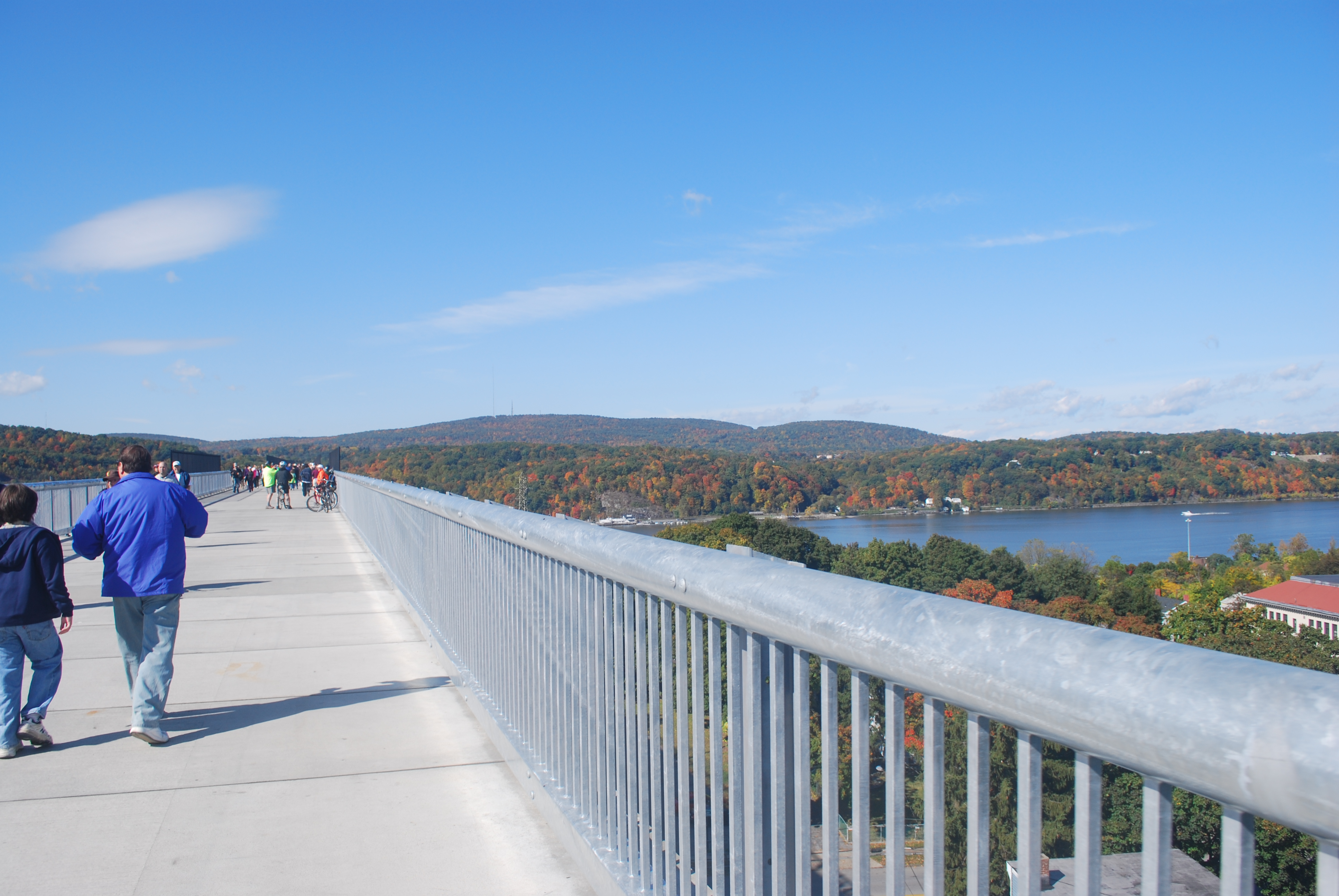 Walkway Over the Hudson (Poughkeepsie, United States)
At 1.3 miles long, the Walkway Over the Hudson is one of the longest pedestrian bridges in the world. The Walkway wasn't always geared towards pedestrians, however. The former double-track railroad bridge was restored and reopened as a pedestrian walkway in 2009. Since then, it's served more than 750,000 tourists and locals.
At a cost of nearly $39 million, the walkway was separated into four phases, with the latter three geared towards analyzing the existing bridge, constructing and opening the first 1,800 feet and subsequently building out the remaining 4,068 feet. Since its opening, the walkway has seen additions, including an East Pavilion and a mobile historical tour.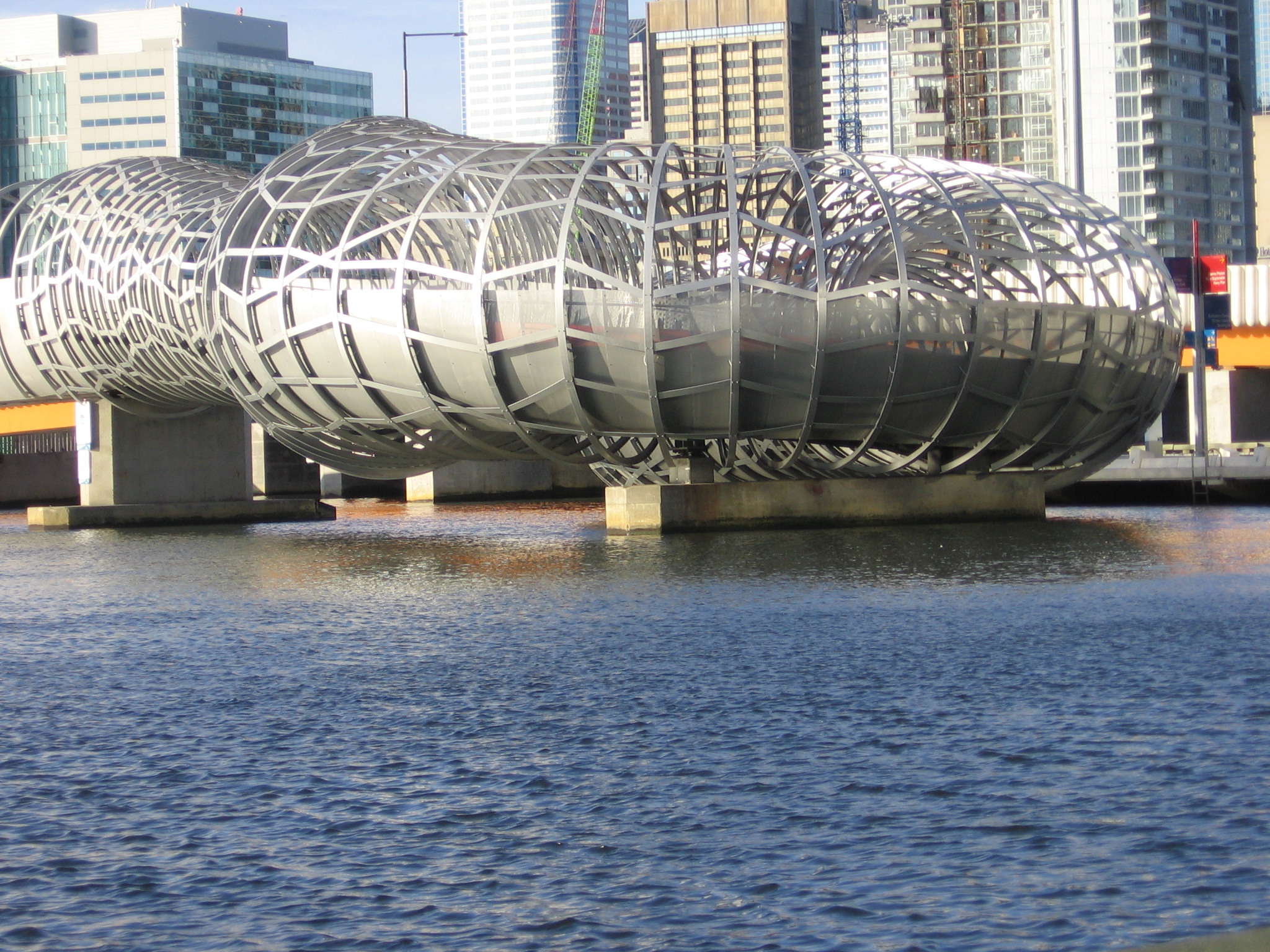 Webb Bridge (Melbourne, Australia)
The Webb Bridge in Melbourne, Australia, which certainly looks different than most pedestrian bridges around the world, is part of a larger residential project known as Yarra's Edge.
Designed by Denton Corker Marshall, Webb Bridge allows both pedestrians and cyclists to connect to the main part of Docklands via Docklands Park. Webb Bridge has two distinct parts to it—a 145-meter existing structure and a newer 80-meter curved ramp.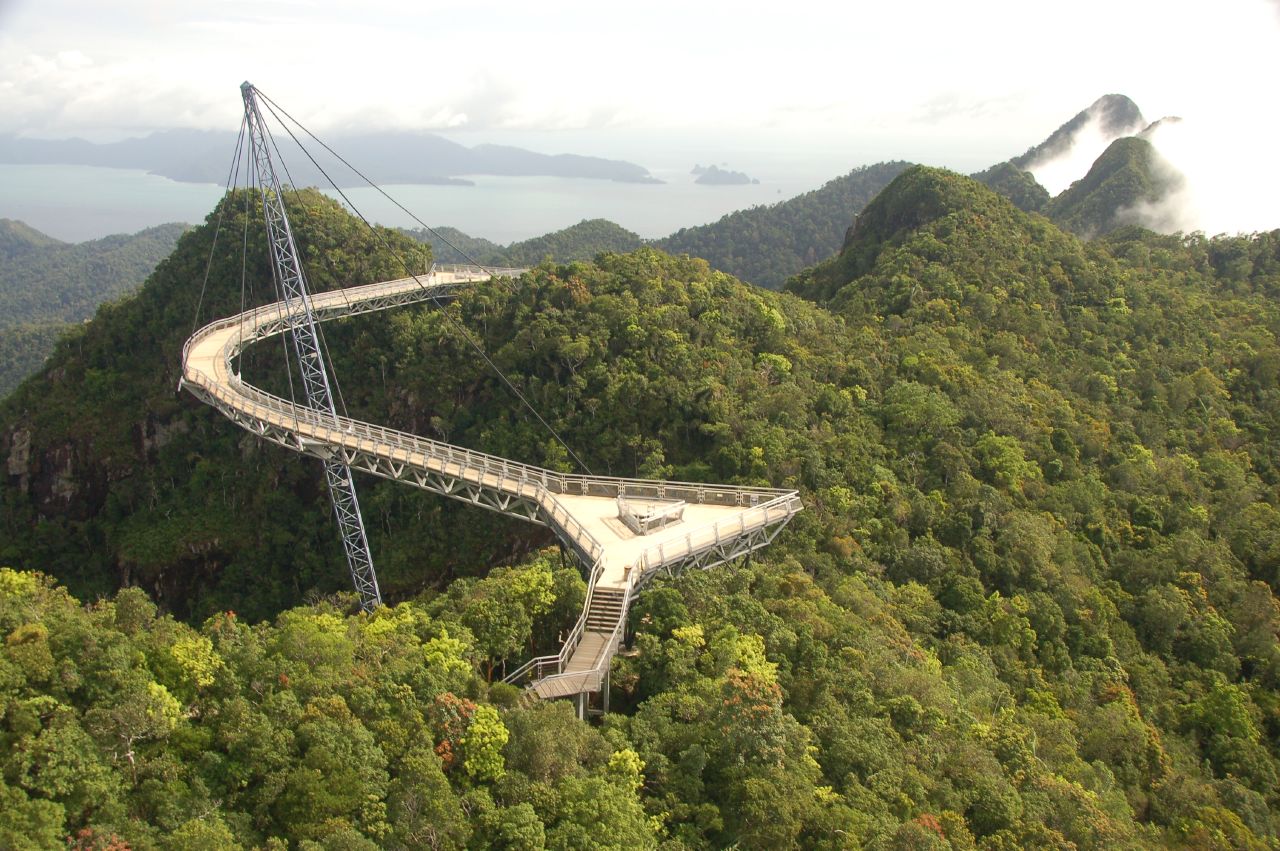 Langkawi Sky Bridge (Langkawi, Malaysia)
Soaring majestically like a feather caught in an updraft, the Langkawi Sky Bridge on Malaysia's west coast offers spectacular views of the Andaman Sea. Hanging nearly 2,300 feet above sea level, the bridge isn't just a hop, skip and jump away—tourists need to take a cable car ride up Mount Mat Cincang to experience the scenic views.
Though looking down may not be advised, a close look at the bridge's engineering would be worth it. The bridge is suspended from a single mast sticking up from the mountain. At 410 feet long, the curved bridge, which opened in 2005 and, after repairs, officially reopened in 2015, cost approximately $1.2 million. It's even been a part of popular culture: The final scene of Don: The Chase Begins Again was filmed on the bridge.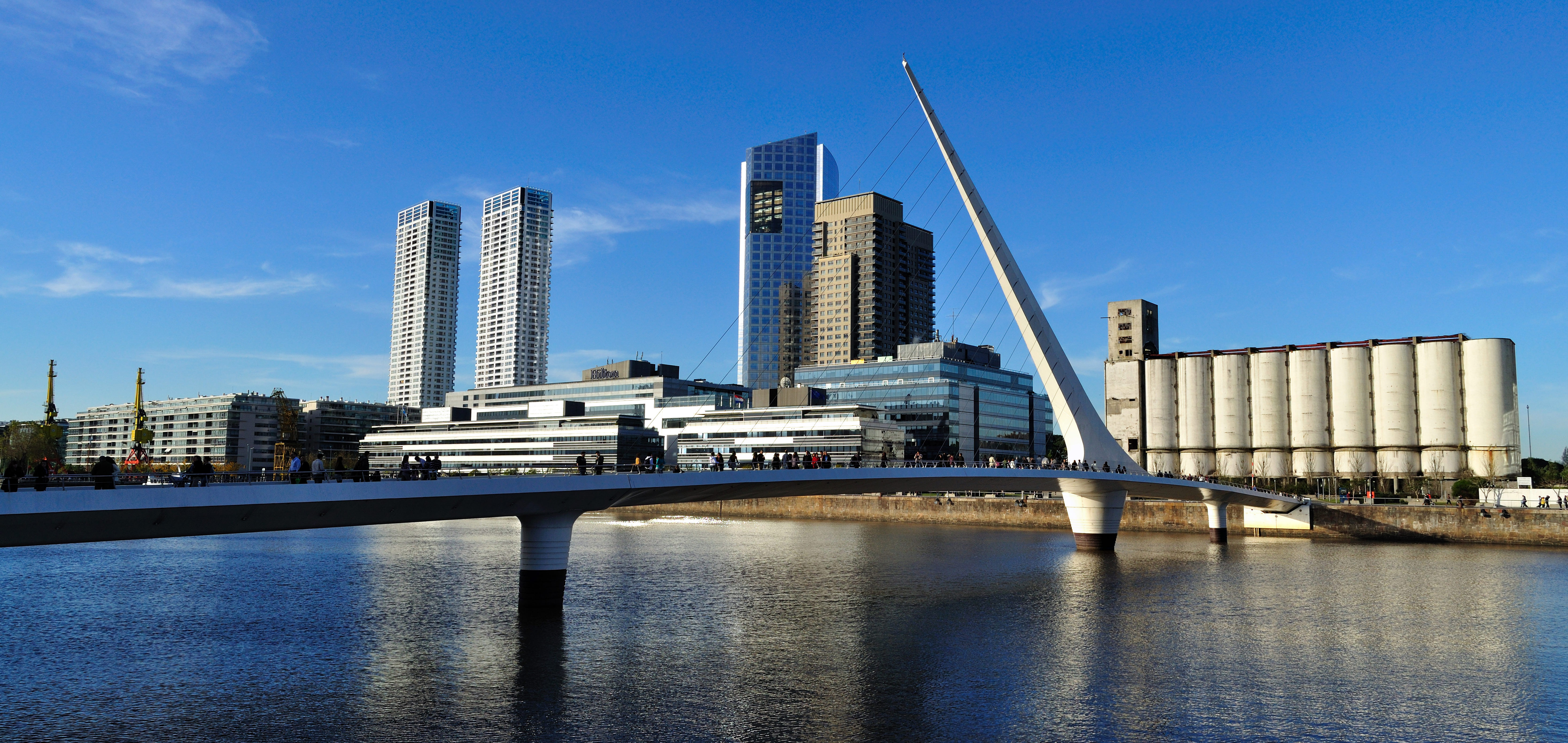 Puente de la Mujer (Buenos Aires, Argentina)
Also known as Woman's Bridge, this architectural marvel from architect Santiago Calatrava has been an aid in redeveloping the surrounding Puerto Madero neighborhood, along with subsequent hotels, restaurants and condos. At 335 feet long, Puente de la Mujer has three sections, one of which is mobile. The central section rotates 90 degrees to allow water traffic to pass, with the other two connecting streets on either side of the dam.
Truly harnessing the power of a global economy, the bridge was built primarily in Spain and shipped to Buenos Aires over a span of five months. Easily accessible for tourists, Puente de la Mujer is just a few blocks behind the presidential palace and can be accessed via the Line B or Line C subway lines.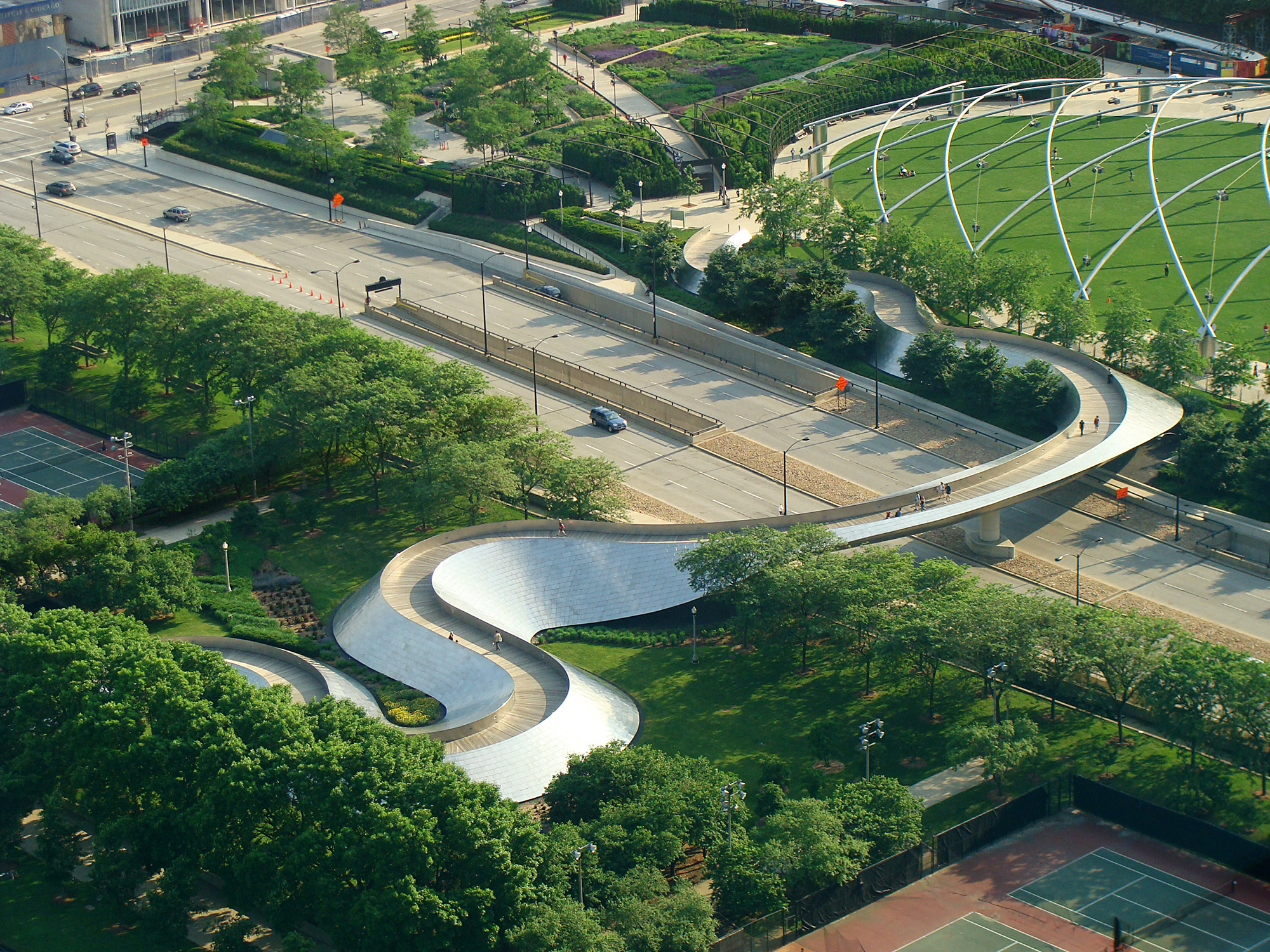 BP Pedestrian Bridge (Chicago, United States)
From renowned architect Frank Gehry, the BP Pedestrian Bridge has become a major tourist attraction in the Windy City. Covered with stainless steel panels, the bridge snakes through Maggie Daley Park and ends at Millennium Park. Opened in July 2004, the bridge gets its name from energy company BP, which donated $5 million towards construction.
Not only is the bridge pleasing to the eye, it's appealing for its structural advantages. It's won several awards, according to a 2004 article in the Chicago Tribune. Due to the harsh winter conditions in the city, the bridge closes for a few months each year because of an inability to remove ice from its wooden walkway.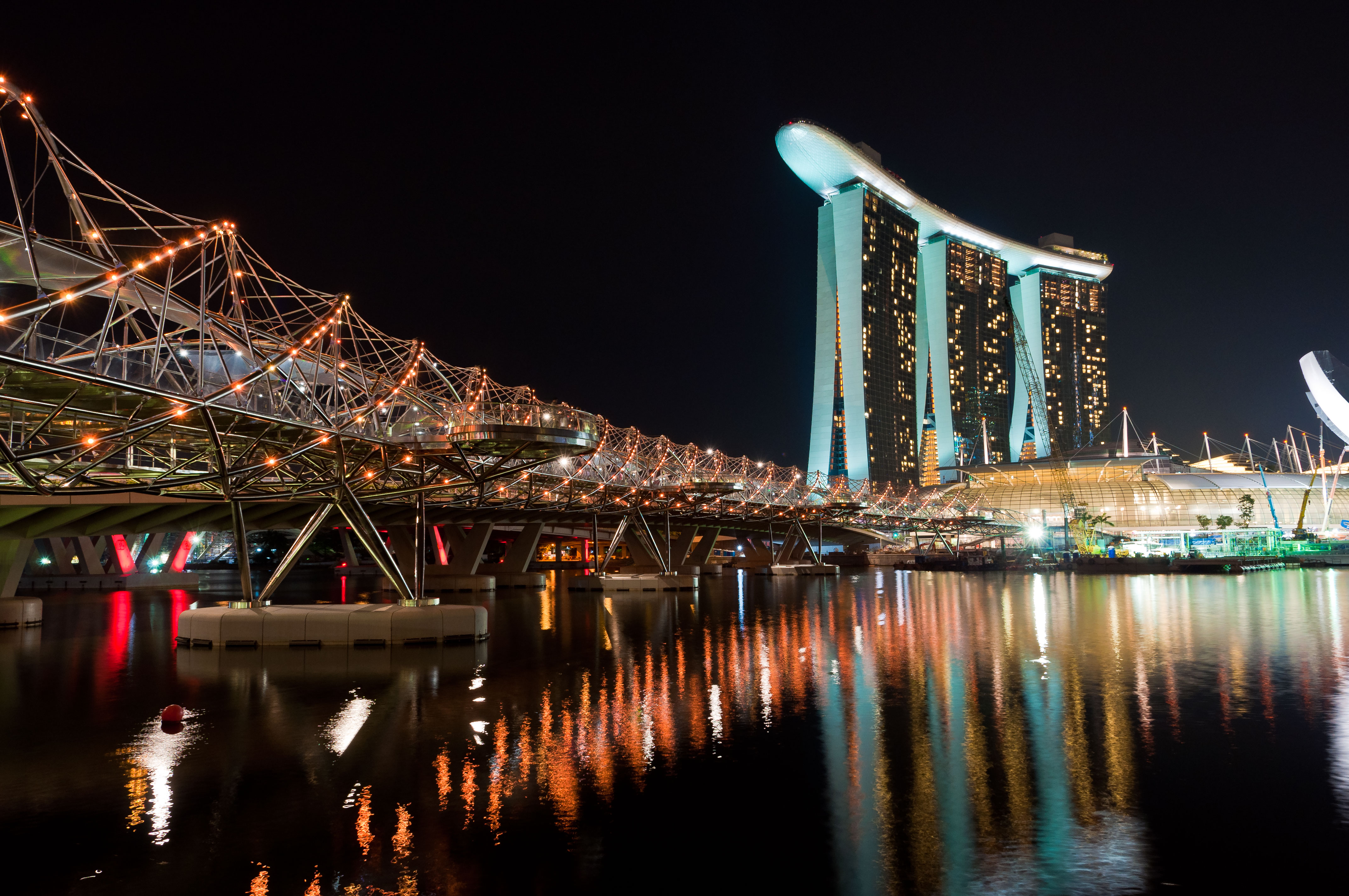 Helix Bridge (Marina Bay, Singapore)
The Helix Bridge allows tourists and pedestrians to cross the Singapore River between its commercial business district and the area's Bayfront district. Officially opened in 2010, the letters C, G, A and T are lit up at night in red and green, representing the four building blocks of DNA–cytosine, guanine, adenine and thymine.
Despite having won multiple awards, including "World's Best Transport Building" award in 2011, the project did not go smoothly at the onset. Due to climate issues, the bridge had to be shielded from sunlight and rainfall, which led to its unique design.
Both helix tubes are independent of one another, but act together, despite only touching under the bridge deck. Held together by struts, rods and rings, the Helix Bridge's strong, stiff structure suits the curved design perfectly. Comprised of three 65-meter spans and two 45-meter spans, it measures a full 280 meters in length. There are also pods designed specifically for the bridge that can carry up to 100 people, allowing for easy viewing of water events.