Restructuring the Traditional Mall for a More Profitable Future
01 August 2017 by Emma Kantrowitz
PLAY OF THE LAND
If you've recently walked through a traditional shopping mall and noticed that there are more stores for rent than there are stores to shop in, you're not alone. Brick-and-mortar retail has taken a hit in recent years, in large part because consumers can shop online instead of heading to a local mall to browse the stores. In fact, of America's approximately 1,200 shopping malls, it's estimated that some 300 of those could potentially close within the next decade.
"The reality is that we're over-stored—we have too many malls in bad locations. It's not about urban or suburban, it's about the customer count," says Ken Morris, principal at Boston Retail Partners. "A suburban mall in New York or Boston, Philadelphia or Washington, D.C., is a lot different than a suburban mall in Kansas or Maine. The reality is those malls don't have the population and the right demographics to survive. They definitely don't have the right anchor stores."
The reality is that we're over-stored—we have too many malls in bad locations.
Anchor stores, typically multi-level department stores occupying the end spots at traditional malls, hold a weighty responsibility. When the first enclosed shopping mall was built, in Edina, Minn., in 1956, two major department stores sat on either side of the expansive building, with room for around 70 smaller stores in between. It was the anchors' job to attract shoppers and then send them into the mall to browse and buy at the lesser-known stores.
Fast-forward 60 years, and anchor stores are no longer the consumer draw they once were. With online sites taking up more and more of the retail pie, major retailers are closing stores at an increasing rate, leaving malls without their anchors and, in turn, slowing the flow of shoppers. Morris explains it as this: "The theater of shopping isn't going away, a lot of malls just don't have the right theater."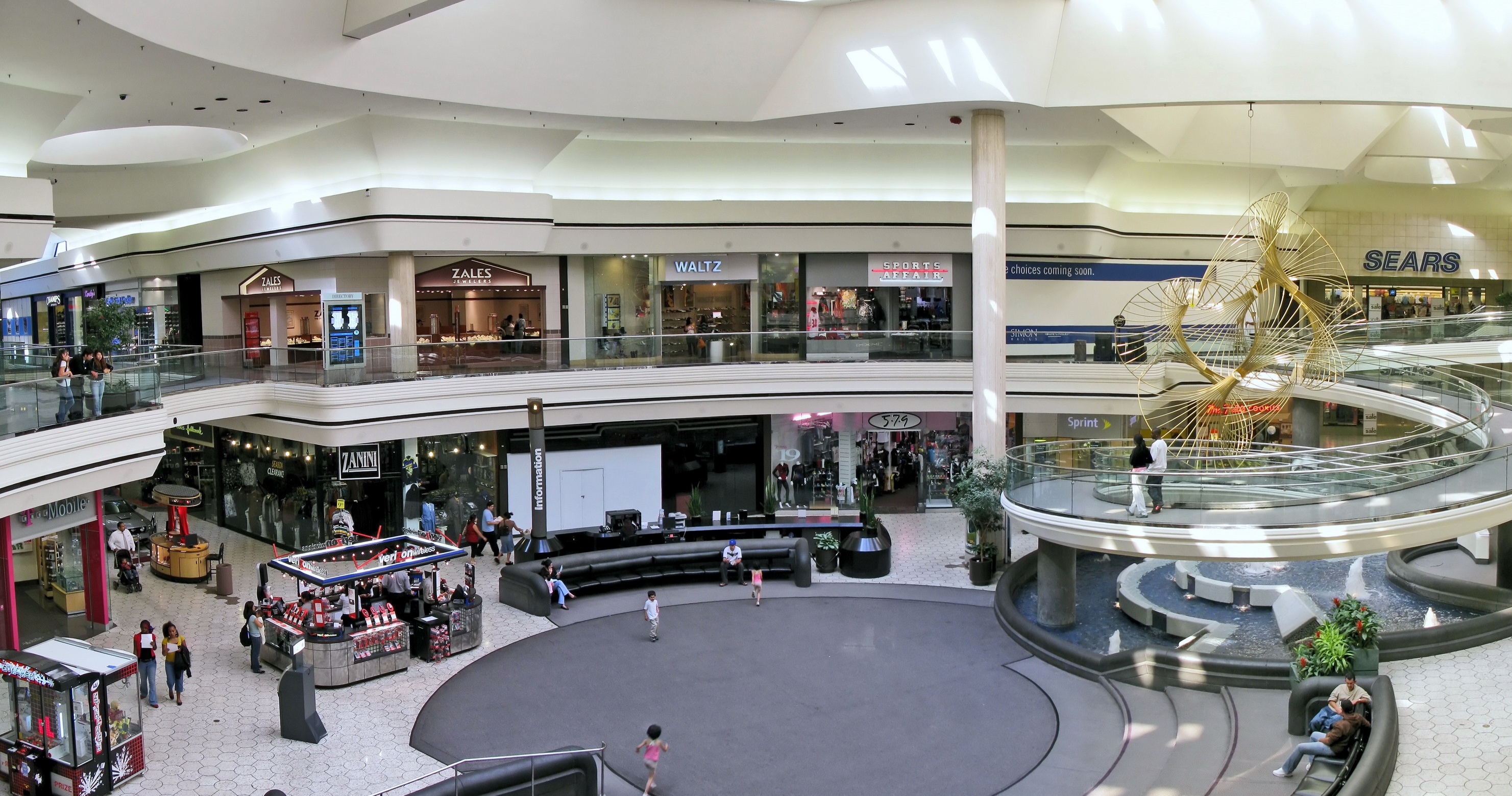 As malls look toward the future, "theater" can be anything from major supermarkets (Whole Foods is oftentimes a successful mall anchor), to high-end restaurants, bowling alleys, night clubs, movie theaters and even residential. And mall owners are taking note. Simon Property Group (which owns 108 U.S. malls) and Starwood Retail Partners (which owns 30 shopping centers) are reinventing their properties with a mix of dining, entertainment and shopping—and often turning the traditional enclosed mall model on its head by turning dying malls into open-air shopping strips.
In a recent interview on Fox Business Network, CBRE's CEO Bob Sulentic agreed, saying: "I think where the success is going to be in the mall of the future is around experiences and a mixture of uses, some associated with lifestyle opportunities … and lots of food and beverage concepts, but there still will be places to go in there and buy clothes and electronics."
The advent of self-driving cars is really going to change the mall.
Looking beyond open air mall conversions, technology has a major role to play in the future of the shopping mall. At malls in China, digital terminals use facial recognition technology to remind shoppers of their past purchases and apps alert customers to promotions, in-mall navigation, restaurant booking services and more.
But for U.S. malls, a quickly progressing transportation technology might be what changes the game. "We believe that the advent of self-driving cars is really going to change the mall. Who would have a problem going to the mall if you directed your car there, then it dropped you off and parked itself? If [the mall] has the right sense of entertainment, they can eat, drink and shop there and not have to worry about driving home," Morris explains.
Whether self-driving cars help reinvent the American mall, or the emergence of new, untraditional anchor stores save what's left of the existing enclosed malls, Morris puts it best: "The world's going to change, and technology's going to change it."
MORE FROM PLAY OF THE LAND: