Reimagining India's Big Cities with Smart Development
12 January 2016 by Adam Bonislawski | 5 min read
HYPERLOCAL
Projected to add more than 250 million new residents to its cities by 2030, India is one of the most rapidly urbanizing countries in the world.
Urbanization can be a powerful engine for growth and productivity, bringing workers and employers together and offering businesses improved access to large markets and supply chains. In order for these benefits to be fully realized, however, urbanization must be properly managed, with resources like housing, services and transportation put into place.
In the case of India, there are indications that the country's public planning and investment has not entirely kept up with its rapid urbanization, and development has suffered as a result.
Between 1993 and 2006, India's seven largest metropolitan areas (Mumbai, Delhi, Bangalore, Kolkata, Chennai, Hyderabad and Ahmedabad) saw little to no gains in economic activity and failed to increase their shares of national employment, according to a 2013 World Bank report.
Access to transportation is key to sustainable urbanization generally, but it becomes a particularly important consideration in a case like India where economic activity is growing most rapidly outside of urban cores.
As the World Bank report notes, "A good transport system allows people to make efficient tradeoffs between how much housing and land they consume and its quality, and the distance they travel to work."
In areas with poor quality transit, on the other hand, "…people may, for instance, be forced to live in slums if they cannot afford the formal housing market or cannot access cheaper land and housing on the outskirts of cities because of unreliable and unaffordable urban transport," according to the report.
In its current five-year plan, a comprehensive program laying out the country's development strategy from 2012 to 2017, the Indian government highlights the need for improved transit, adding that "urban planning in the country does not…take an integrated view of the modern urban requirements, including transport."
One key focus of the plan is transit-oriented development, or TOD, a form of development that aims to integrate real estate for housing, retail, work and other purposes with nearby transit, making for dense, walkable neighborhoods that are well-connected to each other, and to city centers and major transportation hubs.
TOD projects are currently underway in a number of India's major cities as the country works to establish the transportation infrastructure necessary to take full advantage of its ongoing urbanization.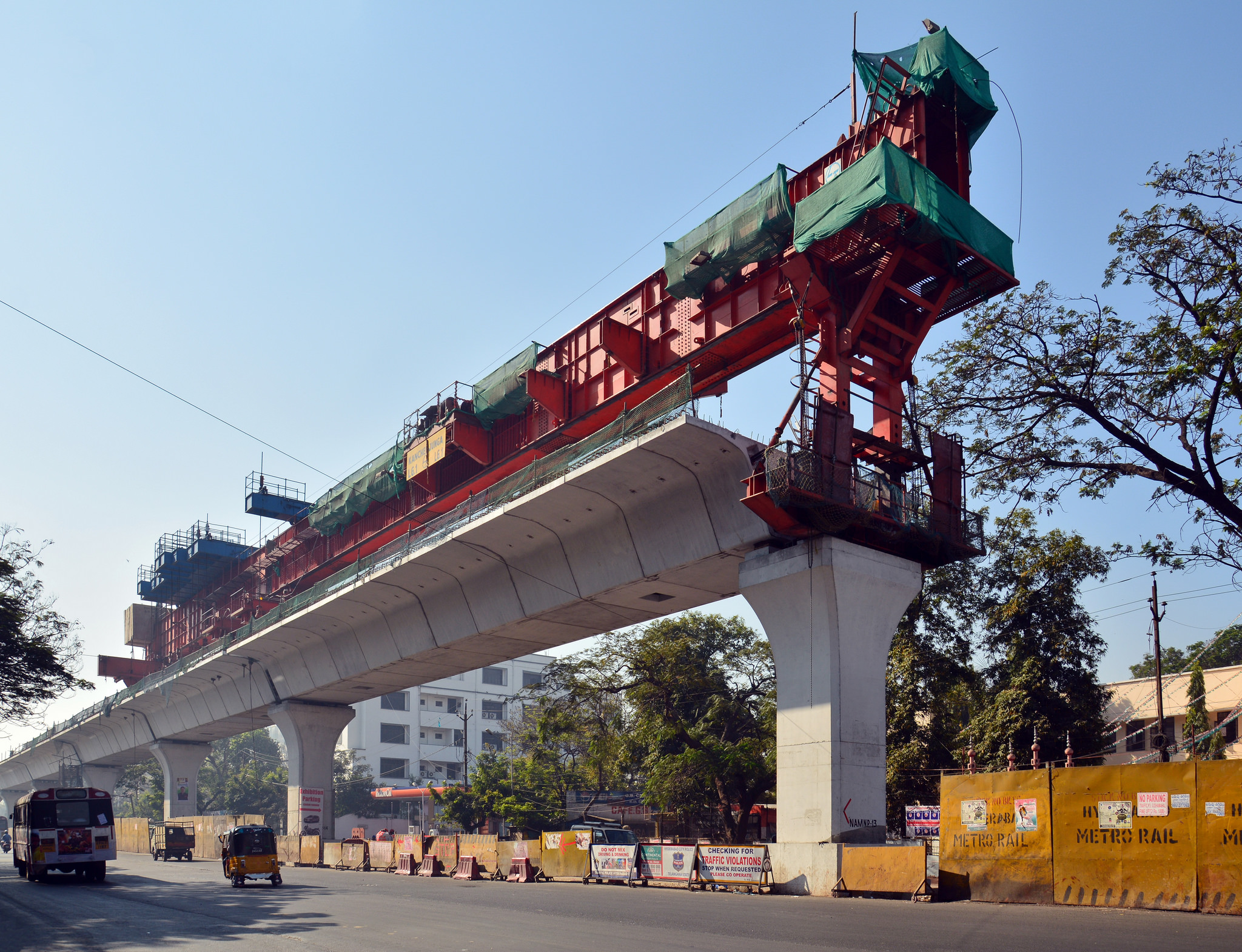 Hyderabad Metro Rail
Run as a partnership between the Indian government and Mumbai-based conglomerate Larsen & Toubro, the HMR is highlighted in India's current five-year plan as a model of the sort of public-private partnership the country aims to employ as it builds out its transit infrastructure. The project, which, according to the Indian government, is one of the largest metro rail projects in the world built and operated by a private entity, comprises 71 kilometers of rail spread across three of Hyderabad's most highly trafficked corridors.
Scheduled for completion in 2017, the $2.1 billion effort will link the city's important hubs via 64 stations along three different lines.
Kolkata Metro Rail
The Kolkata metro is India's first, opening in 1984 after planning efforts began in the 1960s as the city government sought ways to alleviate traffic congestion resulting from a lack of proper roadways and infrastructure.
The system significantly improved commuting times for city residents and the flow of traffic on surface streets, and remains an affordable and widely used mode of transit in Kolkata. It has also fostered housing development by improving access to various portions of the city, including peripheral neighborhoods.
The city is currently expanding the system, with five new rail corridors in various stages of construction. The Kolkata Metropolitan Development Authority is also establishing a bus rapid transit system that will link the southern and northern ends of the city, covering roughly 15.5 km and connecting 24 key locations. The project is expected to be completed in 2018.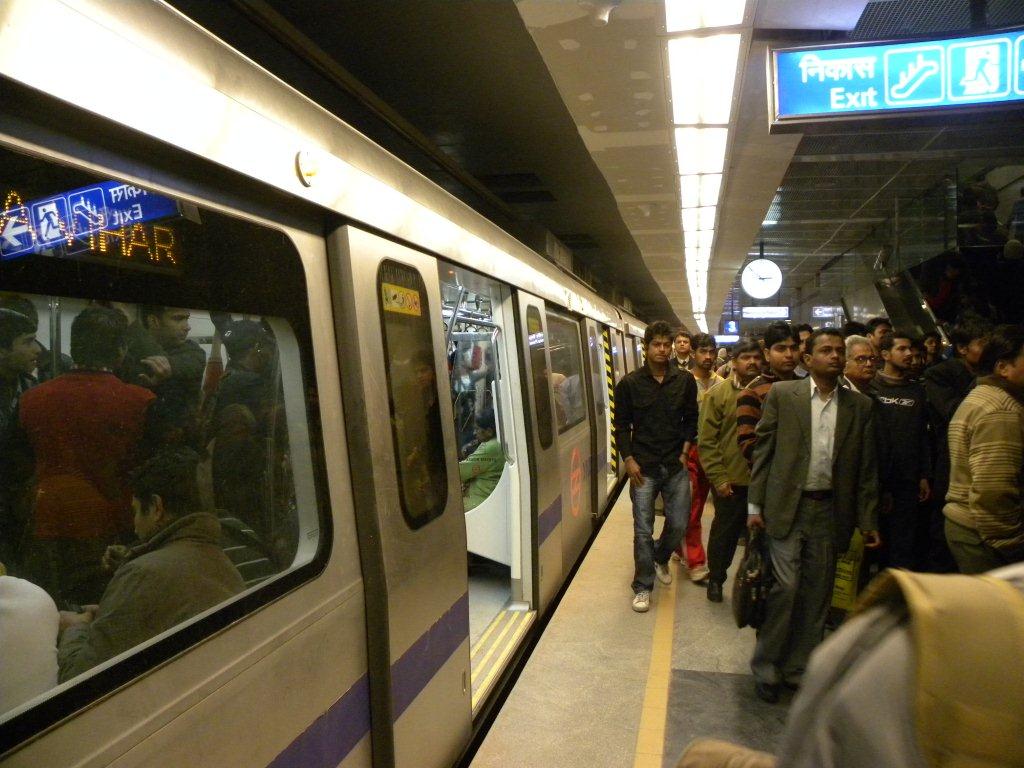 Delhi Metro
To help accommodate the capital city's growth, the Delhi Metro system was launched in 2002, with an inaugural stretch covering 7.2 km between Shahdara and Tis Hazari. Today, the system consists of 213 km of track connecting most of the Delhi National Capital Region (NCR), streamlining the NCR by connecting its various micro-markets and bolstering the region's attempts to establish itself as a desirable employment destination. The Metro has also played a pivotal role in bringing prominent retail centers closer to consumers, helping stores boost their market reach and bolstering the region's economy.
This summer, the state government of Delhi moved to further increase development and density around the system's stations by increasing the maximum allowed floor area ratio for developments within a 500-meter radius of Metro stations around the city. One example of such Metro-linked development is a project currently being led by the Delhi Development Authority that will bring 4,800 homes along with public spaces and commercial and office development to 60 acres near the Karkardooma Metro station.
Several new monorail additions are also either in planning or under construction in the region, including an expansion of the Gurgaon Rapid Metro system as well as projects in East Delhi, Gurgaon and Faridabad.
Bangalore Metro Rail
Inaugurated in October 2011 and slated for completion in 2021, the Bangalore Metro Rail, or Namma Metro, will consist of an 18-km east-west corridor and a 24-km long north-south corridor linking 32 stations across the city. The project has struggled with ridership and connectivity issues to date as key links are still missing and station parking is expensive and limited. Nonetheless, the project has proved a boon for the city's real estate market as property prices have risen significantly along the corridors that are currently operational.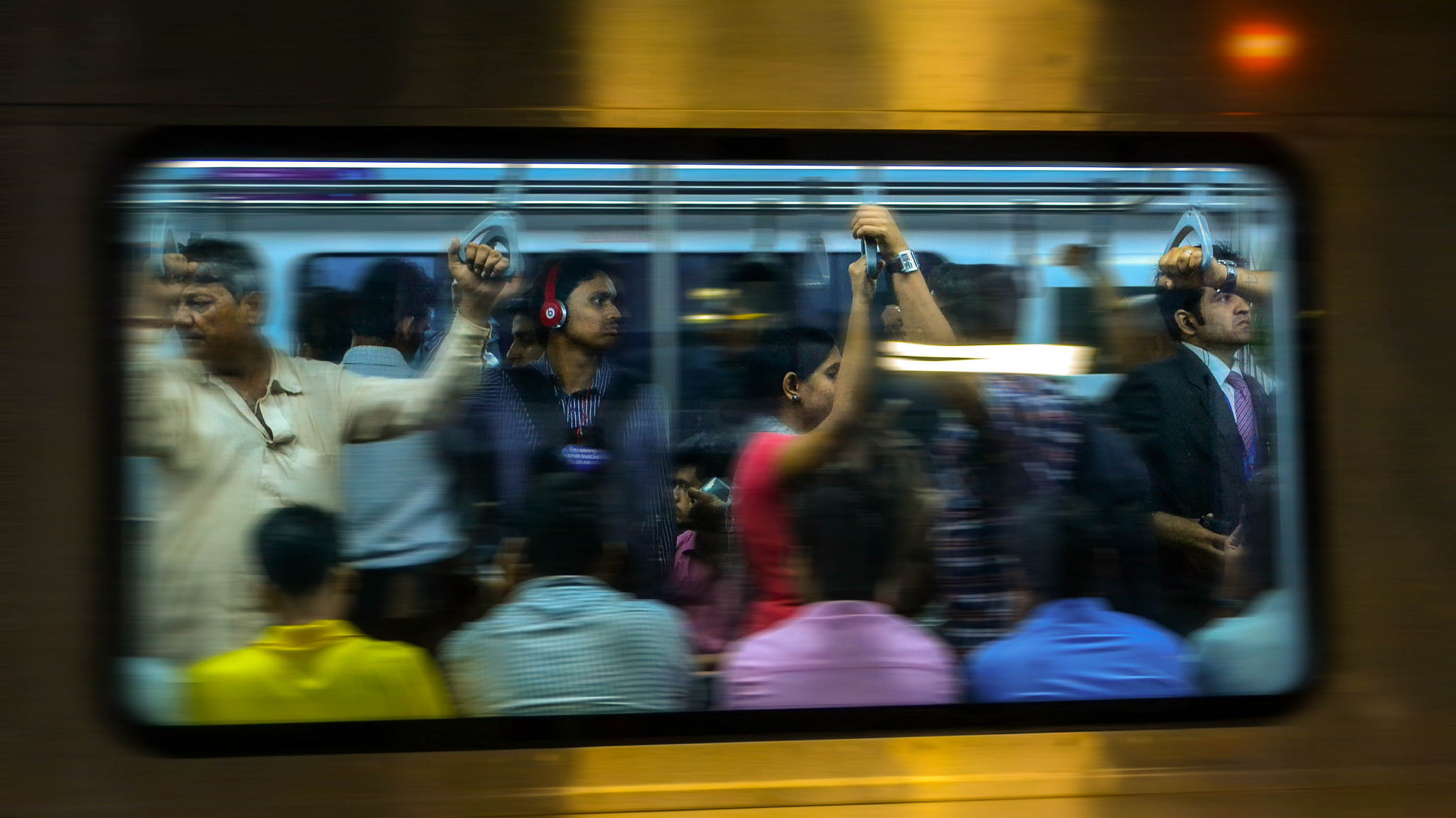 Mumbai Metro Rail
While Mumbai's Suburban Railway is one of the busiest commuter rail systems in the world, carrying some 7.5 million passengers per day, the city's new metro rail system is still relatively modest, consisting of just 11.4 km of track and carrying around 100 million passengers annually.
Even so, the system has proven effective in connecting the city's eastern and western suburbs, cutting travel times from eastern residential areas to office hubs on the western side of the metropolis. It's set to expand over the next five years to ultimately comprise three lines covering 63 km.
Mumbai also recently saw the opening of India's first monorail, an 8.9-km stretch that opened in 2014 and connects Chembur to Wadala Depot in the city's eastern suburbs.
Chennai Metro Rail
With its first phase opening in June 2015, the Chennai Metro is India's most recent metro rail, and while it's too early to fully assess the project's impact, it has somewhat reduced traffic along the city's Jawaharlal Nehru Road, linking some of Chennai's main residential neighborhoods to IT and industrial hubs. The city is also in the process of constructing the Chennai Mass Rapid Transit System rail network, as well as a 111-km monorail system.
As these projects indicate, India is moving ahead with a range of transit developments that provide opportunities for TOD-style initiatives. However, notes Anshuman Magazine, chairman and managing director of the South Asia region at CBRE, these efforts face a variety of challenges, including the need for solid financial planning, coordination across multiple levels of government, and a commitment to prioritizing transit points for development over other metropolitan areas.
"Once successful, it might just be a question of scaling up and spreading out," he added.
Given these factors, as well as the "lack of large-scale planned cityscapes in much of urban India," Magazine suggests that in the early stages, the country's TOD efforts might be most fruitfully applied to relatively small geographies and, in particular, areas off the major city centers.
"This would help allow for better management of resources and focused planning," he says. "And if successfully implemented, it could even help generate enough interest among citizens while demonstrating how it might work for all."
"Once successful, it might just be a question of scaling up and spreading out," he added.
Given the breakneck pace of India's urbanization, that will be no small task. But a significant effort to transform the country's urban landscape is indeed underway, and moving full speed ahead.