Recasting Cinemas for More Than Just Films
11 February 2016 by Adam Bonislawski | 3 min read
PLAY OF THE LAND
Streaming services, high-tech home entertainment systems, Internet piracy. These days, there's no shortage of competitive forces putting a financial strain on traditional cinemas.
And yet, the movie theater business is still alive and well in many parts of the world, thanks to an increase in global ticket sales and the ingenuity of theater owners who have capitalized on bustling downtown neighborhoods and, in some cases, adapted vintage cinemas for a modern audience.
Indeed, according to numbers from media research company Rentrak, 2015 saw a record box office haul, with global ticket sales projected to total more than $38 billion. That bested 2014's $36.7 billion total, which was also a record.
Bright Lights, Big City
This growth has been driven significantly by China, which has seen new multiplexes spring up in urban centers and screens added at a fast rate, according to Rich Gelfond, CEO of cinema firm Imax. Gelfond noted in a recent Financial Times article that China is on pace to overtake the U.S. as the world's largest market for movie ticket sales by 2017.
But even in the U.S., where box offices have posted relatively flat sales over the last five years (though Rentrak projects the North American market will set a new record in 2015, with around $11 billion in ticket sales), the business remains a steady one.
Following broader development and demographic trends, the U.S. theater business is growing in inner cities while remaining basically flat in more rural areas, says Stephen Bethel, an appraiser with Frazier Capital Valuation.
"Everyone is doing more and more development where the hipsters are, so as they move back into the center city," the movie theater business has followed, Bethel says.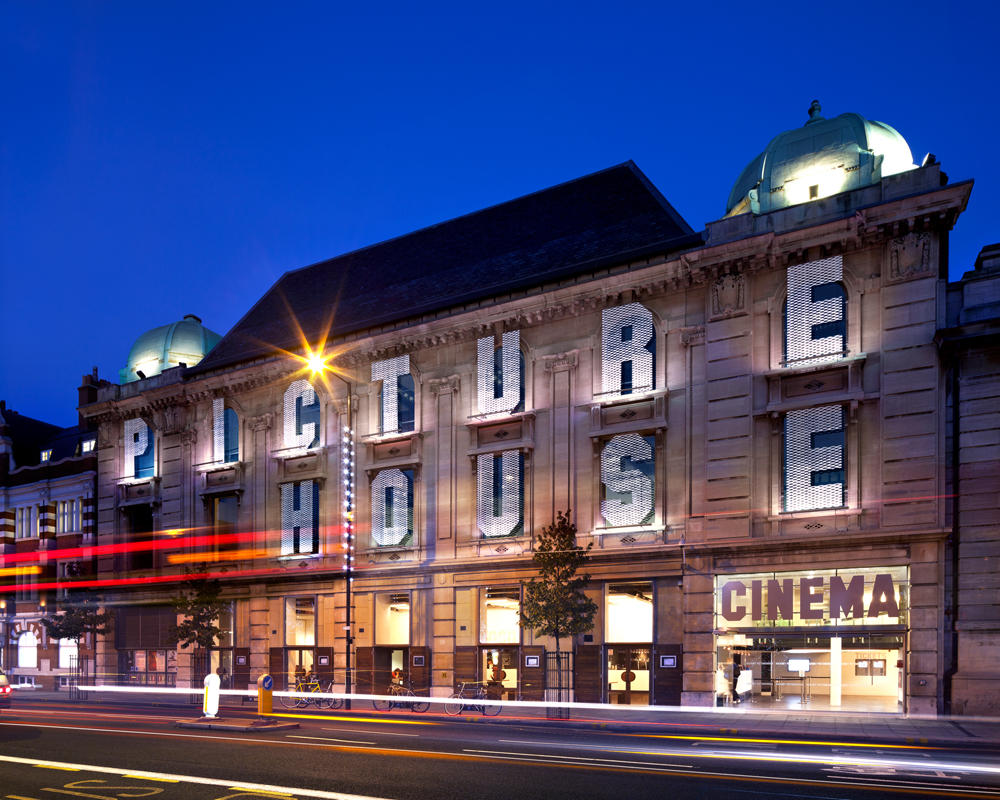 More Than Just Movies
Urbanization and changing demographics have certainly benefited some older theaters, but adapting them for a modern audience's needs can require a bit of creativity, says Toby Hall, senior director, specialist markets, at CBRE.
"We are seeing some cinema operators utilizing [older properties] and improving on the old," Hall says, noting that such revitalization efforts are most successful when they target locations near student populations or in city centers and incorporate features like coffee shops or cafes.
"People visit them even though they aren't actually going to the cinema," Hall says. "People sit there with free Wi-Fi, they'll have a salad or a sandwich, and organize meetings there."
People visit them even though they aren't actually going to the cinema.
One such example is the Picturehouse Central cinema, which recently opened in the Trocadero building in London's Piccadilly Circus. The cinema offers amenities that include a ground-floor restaurant and a members-only bar.
"They've effectively put in a private members club," Hall says.
A similar trend is evident in the U.S. with the emergence of niche players, such as the Austin, Tex.-based Alamo Drafthouse and McMenamins, based in Portland, Ore.— both of which have combined the moviegoer experience with other entertainment, such as brewpubs and music venues.
"What they do is they buy obsolete real estate, and then they will bring in their brewery with their movie theaters, bowling alleys and things like that," says Bethel. "So what you are seeing is this cross-pollination."
Among McMenamins' properties is the Bagdad Theater, which is listed on the National Register of Historic Places and was originally opened by Universal Pictures in 1927.
Such outfits are niche players compared to the larger chains, but they are growing rapidly. Alamo Drafthouse, for instance, added eight new theaters in 2013, bringing it to a total of 17 locations. It plans to grow to 50 locations across the U.S. by 2017.
Comfort First
Another boon for once past-their-prime properties is the ongoing move among theater owners toward converting their cinemas to recliner-style seating, Bethel says.
"These functionally obsolete theaters that were built 30 or 40 years ago" are actually easier to convert over to the newly popular recliner-style seating than are more recently built stadium-style theaters, he noted. "So they are actually doing really well. They can take out 60 percent of their seats, replace them with recliners, and get a 40 percent step up in revenue because people are paying more per seat."
Movie lovers might have more viewing options than ever, but the appeal of the big screen, it seems, still looms large.
MORE FROM PLAY OF THE LAND: