Pipe Organs Offer Music in the Most Unexpected of Places
23 March 2016 by Giovanna Fabiano | 4 min read
HYPERLOCAL
Pipe organs are most often found in religious settings, filling cathedrals around the world with sounds of aspiration. They are purposefully built to sound as majestic as they look. This powerful combination of visual and auditory appeal is perhaps what led Mozart to refer to the pipe organ as the "king of instruments."
However, pipe organs can and do make impressions outside of houses of worship. Around the world, these looming and booming instruments are found in places you might not expect. From museums to department stores to public parks, pipe organs can be a beautifully integrated piece of the built environment—part art installation and part musical instrument.
Here are five organs that have given people a reason to pause from the bustle of daily life and listen to the unexpected song of the king of instruments.
The Wanamaker Organ at Macy's Department Store (Philadelphia, Pa.)
If you've ever been shopping at the Macy's in Philadelphia's Center City in the early afternoon, you may have been surprised by the cascade of music coming from above. Surprisingly, the department store features the world's largest functioning pipe organ.
The instrument was originally built for the 1904 World's Fair in St. Louis before being purchased by John Wanamaker, owner of the eponymous Wanamaker's department store. The organ was dismantled, shipped on 13 freight cars to Philadelphia, and reassembled. It played its first note in its new home in 1911. Despite its 10,000 pipes, the Wanamaker organ failed to fill the cavernous emporium in which it was installed.
In a feat of dedication to the instrument (or perhaps just stubbornness), Wanamaker opened a workshop in the store's attic to build new pipes, with as many as 40 employees working on the ambitious project at any given time. Over the next 20 years, the organ swelled to 28,500 pipes, ranging from a quarter inch to 40 feet in length.
After the Wanamaker empire dissolved in 1986, the department store—and its organ—changed hands several times before it was finally acquired by Macy's in 2006. Today, the organ is played by local organists daily, at noon and in the evening. It is also an anchor in the Macy's Christmas Light Show—an annual tradition since 1956.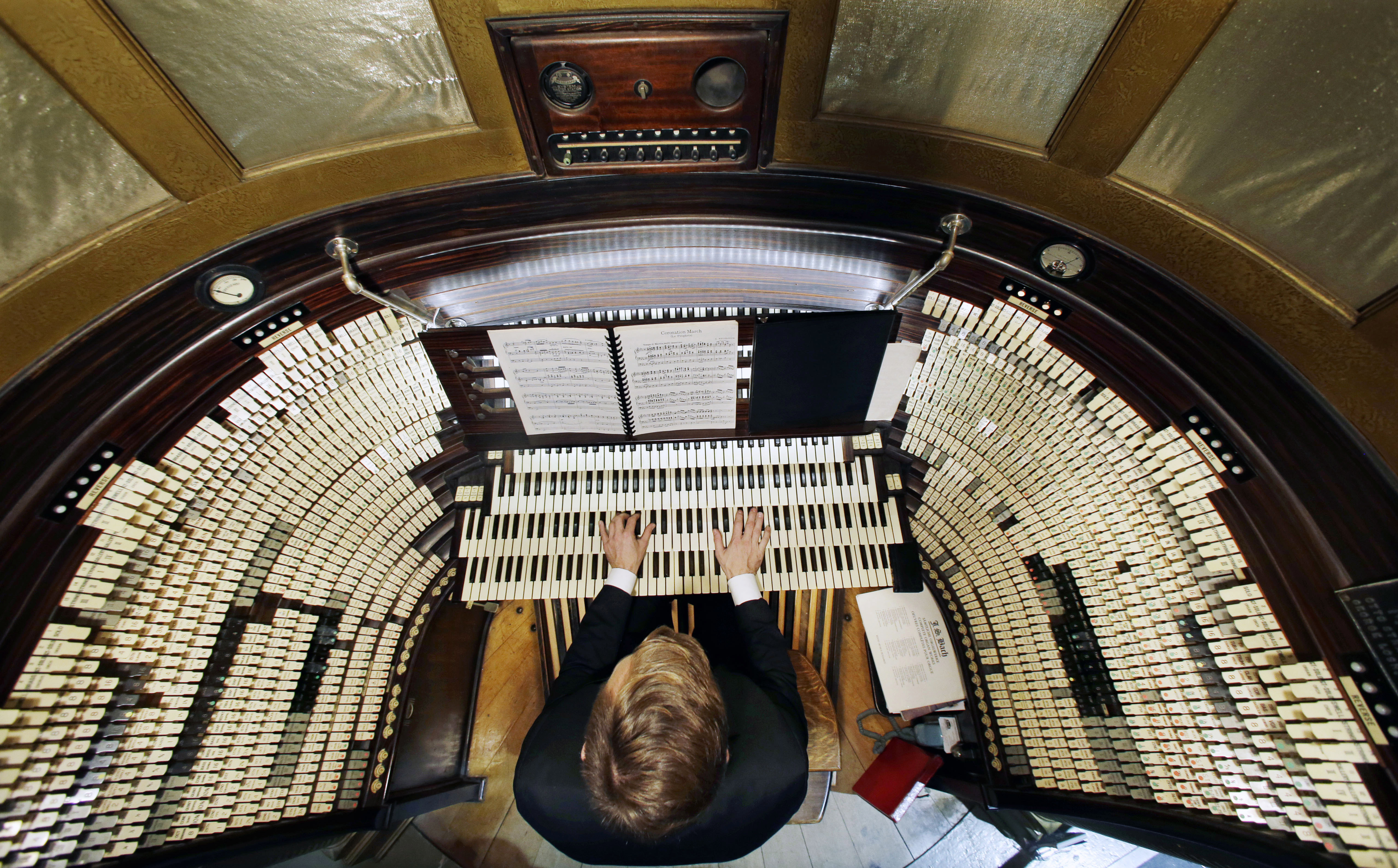 The Midmer-Losh Organ at Boardwalk Hall (Atlantic City, N.J.)
Perhaps the best way to describe Boardwalk Hall in Atlantic City is "versatile." It has hosted Miss America pageants, served as a training facility for soldiers during World War II, and was the site of the first-ever indoor college football game. But it also has two pipe organs in its halls—one large enough to fill 5.5 million cubic feet with sonorous music.
From 1929 to 1932, 65 people worked tirelessly to build and assemble what is still the world's largest and loudest musical instrument. However, the organ hasn't been fully functional for decades due in part to its location. Since Atlantic City sits on the coastline of the Eastern United States, it often gets battered with salty rain and sea water, which are enemies of a finely tuned musical instrument with many simple but important electronic parts. The city was hit with the Great Atlantic Hurricane of 1944, and since then, the organ has never been the same. It currently is only 25 percent operational.
But all hope is not lost. The Historic Organ Restoration Committee is working on restoring the organ to full working order, with an anticipated finish date of 2023. Once complete, it will once again fill the venue with music to accompany whatever acts grace its halls.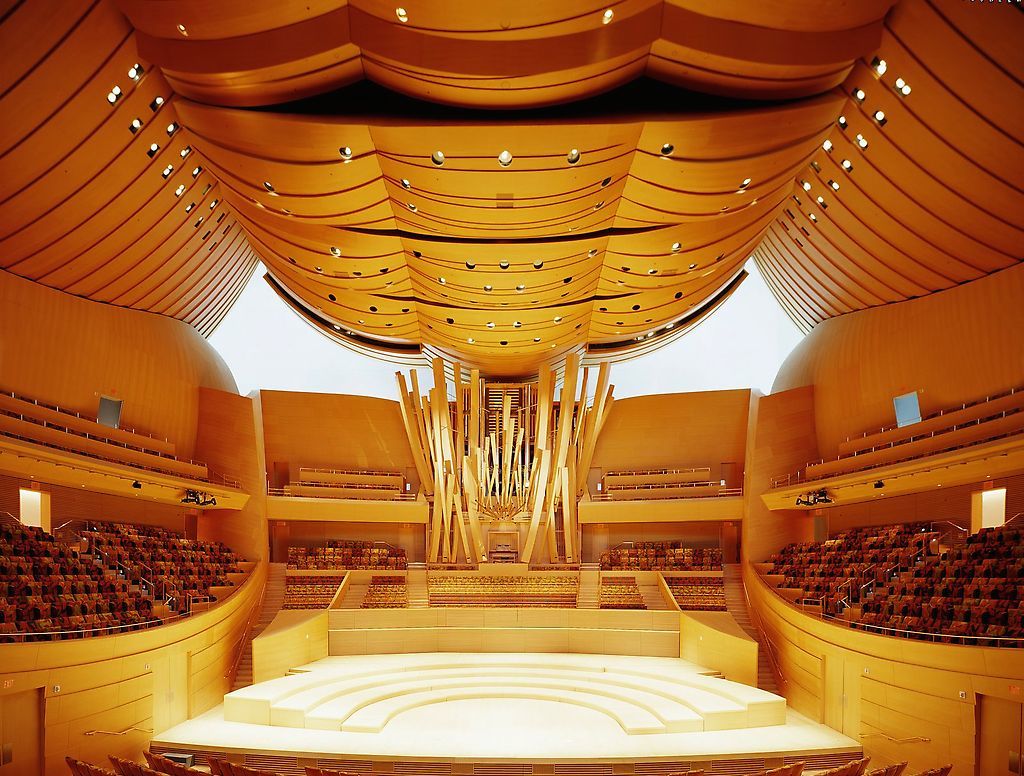 The Walt Disney Concert Hall Organ (Los Angeles, Calif.)
If pipe organs are art, then the organ at the Walt Disney Concert Hall is the Mona Lisa of pipe organs (or, perhaps, a Jeff Koons Balloon Dog sculpture). At first glance it may look more like a handful of oversized french fries than a musical instrument, but the organ, designed by architect Frank Gehry, reflects the same mystique and wonder that defines the Disney experience. It boasts more than 6,100 pipes, and it took a year to "voice" all the pipes after completion.
The Grand E.M. Skinner Concert Organ at Cincinnati Museum Center/Union Terminal (Cincinnati, Ohio)
The Cincinnati Union Terminal, completed in 1933, was a city within a city, complete with toy shops, clothing stores, barber shops, movie theaters and lounges. Over the next several decades, rail travel declined and the station started to take on a new life as museum space. A stunning example of art deco style, the station features the largest half-dome in the Western Hemisphere. From 1989 to 2011, a pipe organ originally built in the 1920s from a local church was restored and installed in this acoustically perfect, dome-shaped rotunda, and now entertains audiences during performances held throughout the year.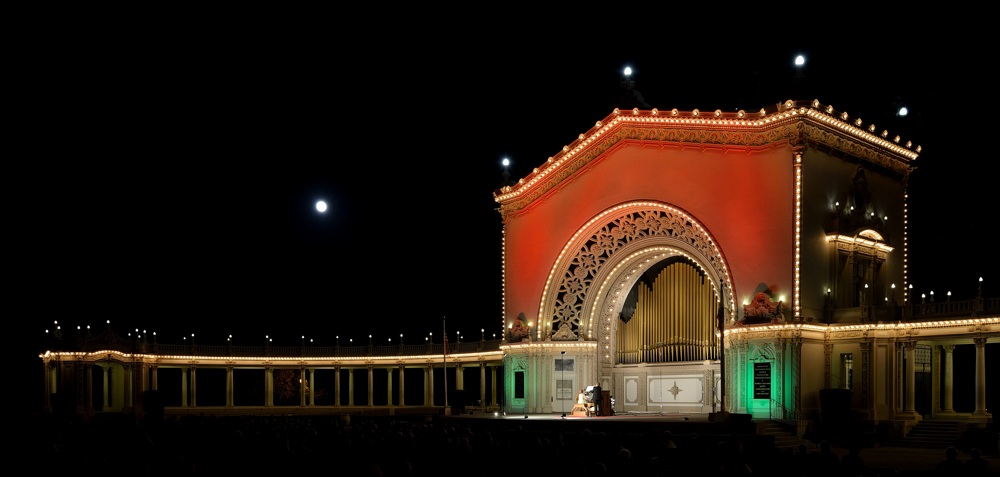 The Spreckels Organ Pavilion in Balboa Park (San Diego, Calif.)
Before modern sound systems, pipe organs were commonly used in public and civic centers to create music that could fill a vast space. In some cases, even the great outdoors. The Spreckels Organ Pavilion in San Diego's idyllic Balboa Park is one such example. It was originally installed in 1914 and still attracts thousands of people to outdoor concerts played by the San Diego Civic Organist (currently Dr. Carol Williams) every Sunday at 2 p.m., rain or shine. It is the world's second-largest outdoor pipe organ.