Piers Reimagined: A Perfect Place for Recreation and Rich History
24 August 2017 by Karla Pope
THESE WALLS CAN TALK
While piers in many parts of the world are no longer being used for their original purpose (accommodating cargo and passenger ships), their repurposed roles as recreational respites still evoke a bit of nostalgia.
The advent of 20th century technological innovation brought with it new modes of transportation, and centers of manufacturing and industry have evolved and, in same cases, relocated, making some coastal docks virtually obsolete. Throughout the years, many piers were neglected and demolished, while others were destroyed by storms or excess erosion from prolonged exposure to the elements.
Today, these waterfront docks are being turned into thriving, family-friendly hot spots teeming with entertainment, lively eateries and other activities. Many of these revamped piers have even found their way into pop culture, serving as sets for films and television shows.
Piers provide opportunities for people to experience the beauty of nature even when the weather doesn't permit. "Even in turbulent weather with a fierce wind driving stormy seas, the pier offers a way to get out to sea without ever leaving land," says Ed Grant, author of Piers of the California Coast. "They provide a chance to look back at hills and town as you never could from shore. Mostly, out on a pier you understand that you're not on the way to somewhere else—you're already there."
We take a look at popular pier attractions from around the world that have moved past their more practical origins to become recreational hot spots.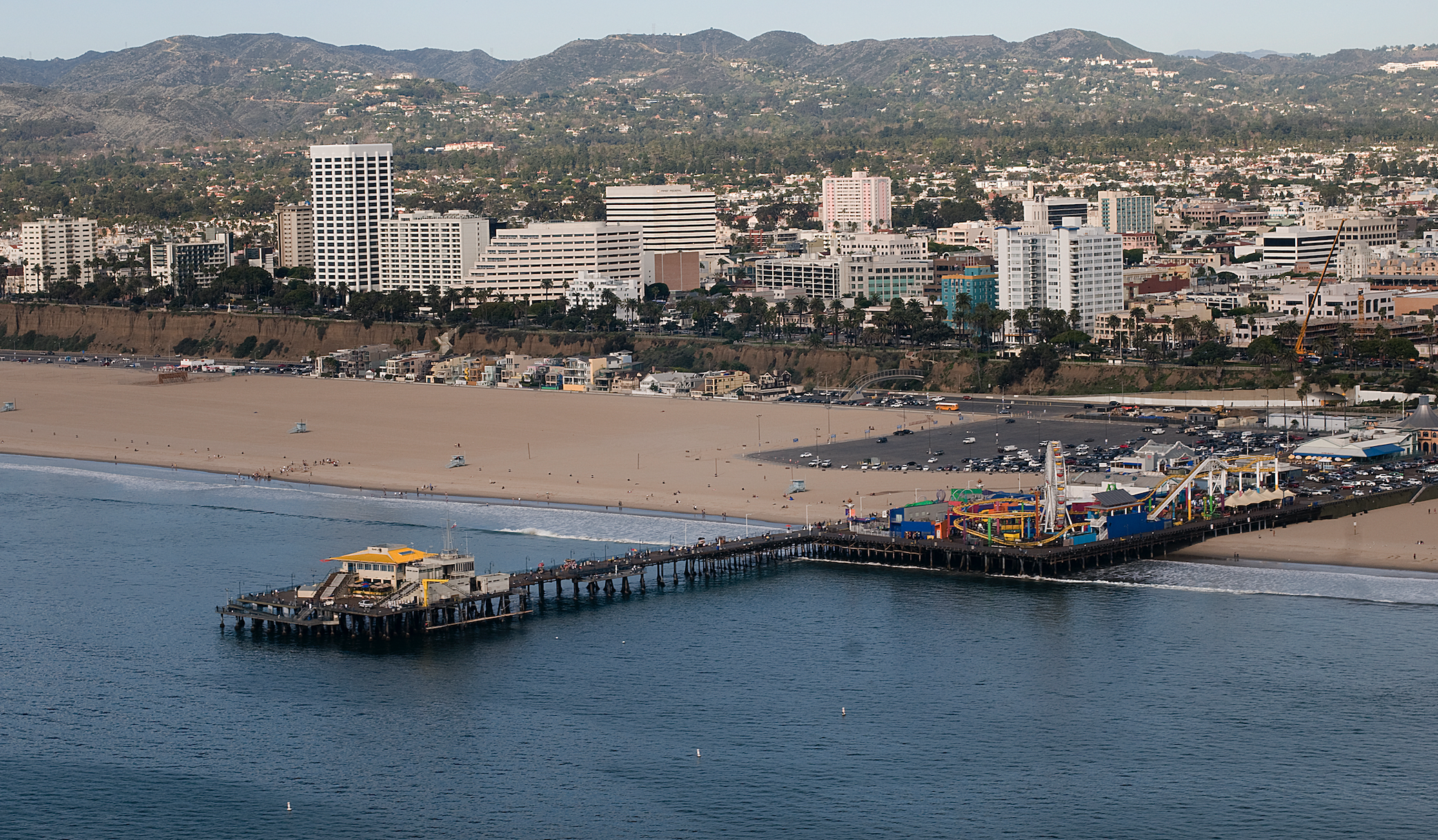 SANTA MONICA PIER (SANTA MONICA, U.S.)
No trip to the Los Angeles area is complete without a visit to the Santa Monica Pier. Opened in 1909, it was the first concrete pier built on the West Coast of the U.S. The pier was originally constructed to house a pipeline that funneled treated waste and sewage into the Pacific Ocean. That practice was discontinued more than a decade later, and the pier became a prominent destination for the local fishing community.
In 1916, an amusement park was built next to the pier, and the two spaces eventually merged after several reconstructions. However, after the Great Depression, the pier experienced several setbacks, including deterioration and extensive storm damage. There was even talk of replacing the pier with a bridge.
Today, the pier has been fully restored, complete with a revamped amusement park (Pacific Park, opened in 1996). It is now a place for locals and tourists to relax beachside and enjoy its many attractions, including arcade games, shopping, dining and rides like the park's solar-powered Ferris wheel.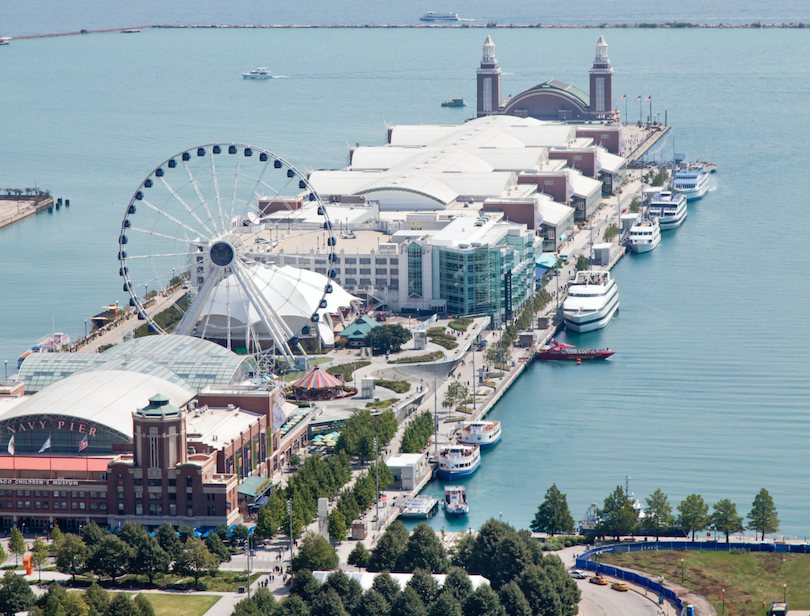 NAVY PIER (CHICAGO, U.S.)
One of Chicago's most historic landmarks, Navy Pier is considered a lakefront treasure by locals and tourists alike. Located on Lake Michigan, the century-old pier opened with a dual purpose: shipping and recreation. It experienced commercial and cultural success, but then fell into disuse in the early 1940s. For the next 20 years, it held many roles, including serving as a training ground for the U.S. Navy and even a gymnasium for University of Illinois athletes. Now, the pier's primary function is an exposition center for fun.
Home to more than 50 acres of parks, restaurants, retail shops, dining cruise boats and, of course, the famous Centennial Wheel that lights up the city's breathtaking skyline, Navy Pier is currently in the process of redevelopment. With an emphasis on sustainable design and environmental best practices, the pier aims to create a more enjoyable experience for guests.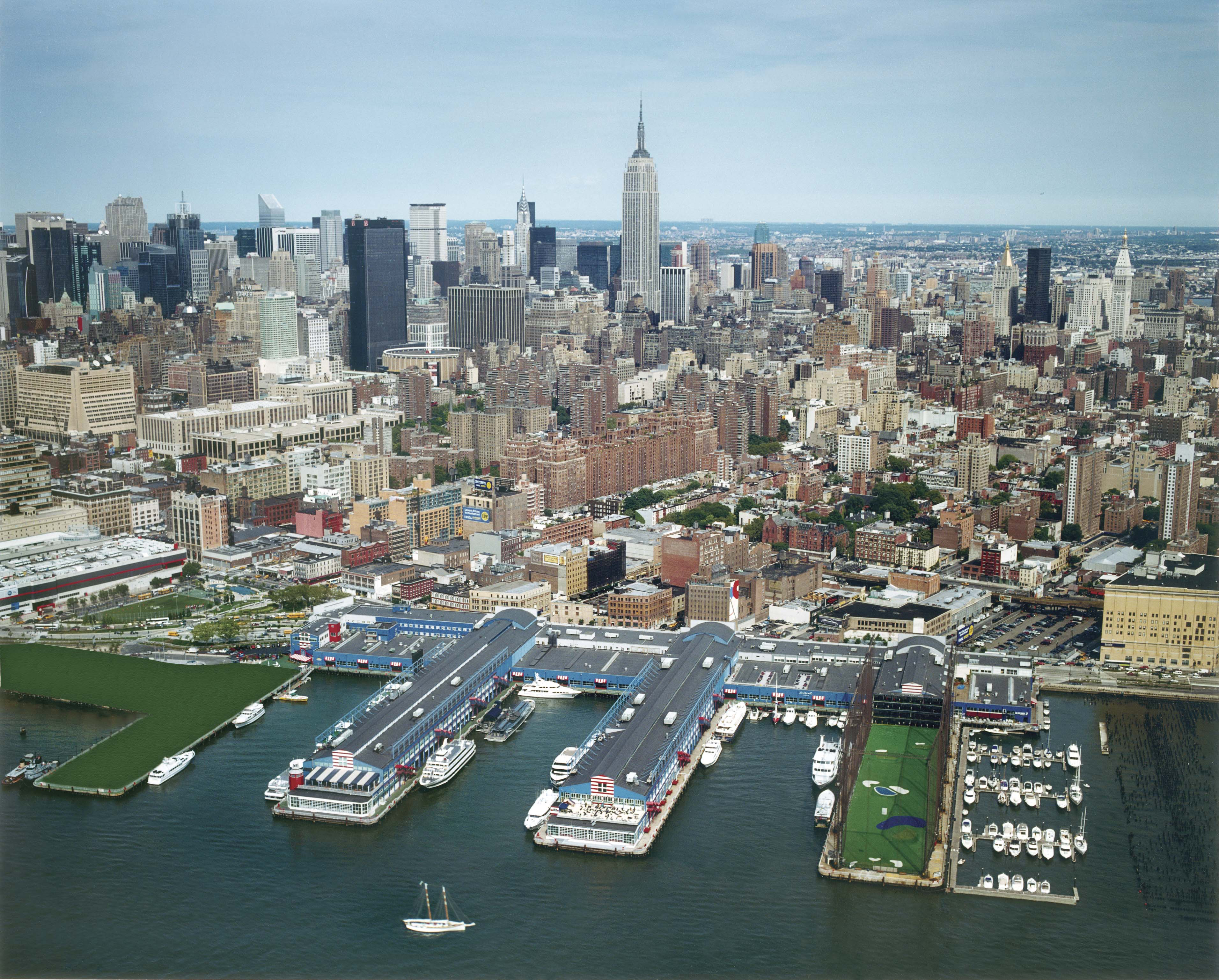 CHELSEA PIERS (NEW YORK CITY, U.S.)
Since its opening day in 1910, Chelsea Piers served as New York City's premier passenger ship terminal. Starting as a point of embarkation for soldiers during both World Wars, the piers were eventually used as a cargo terminal in the late 1950s and early 1960s.
By the mid-1980s, Chelsea Piers was in jeopardy of being demolished by the New York State Department of Transportation to make room for a new highway. Crumbling infrastructure and rusting construction eventually spread throughout the formerly bustling waterfront property where luxury ocean liners once docked.
In 1995, Chelsea Piers Management Inc. opened the renovated Chelsea Piers Sports & Entertainment Complex, which currently boasts more than 25 sporting and entertainment options. The space also hosts free movies, concerts and other special events.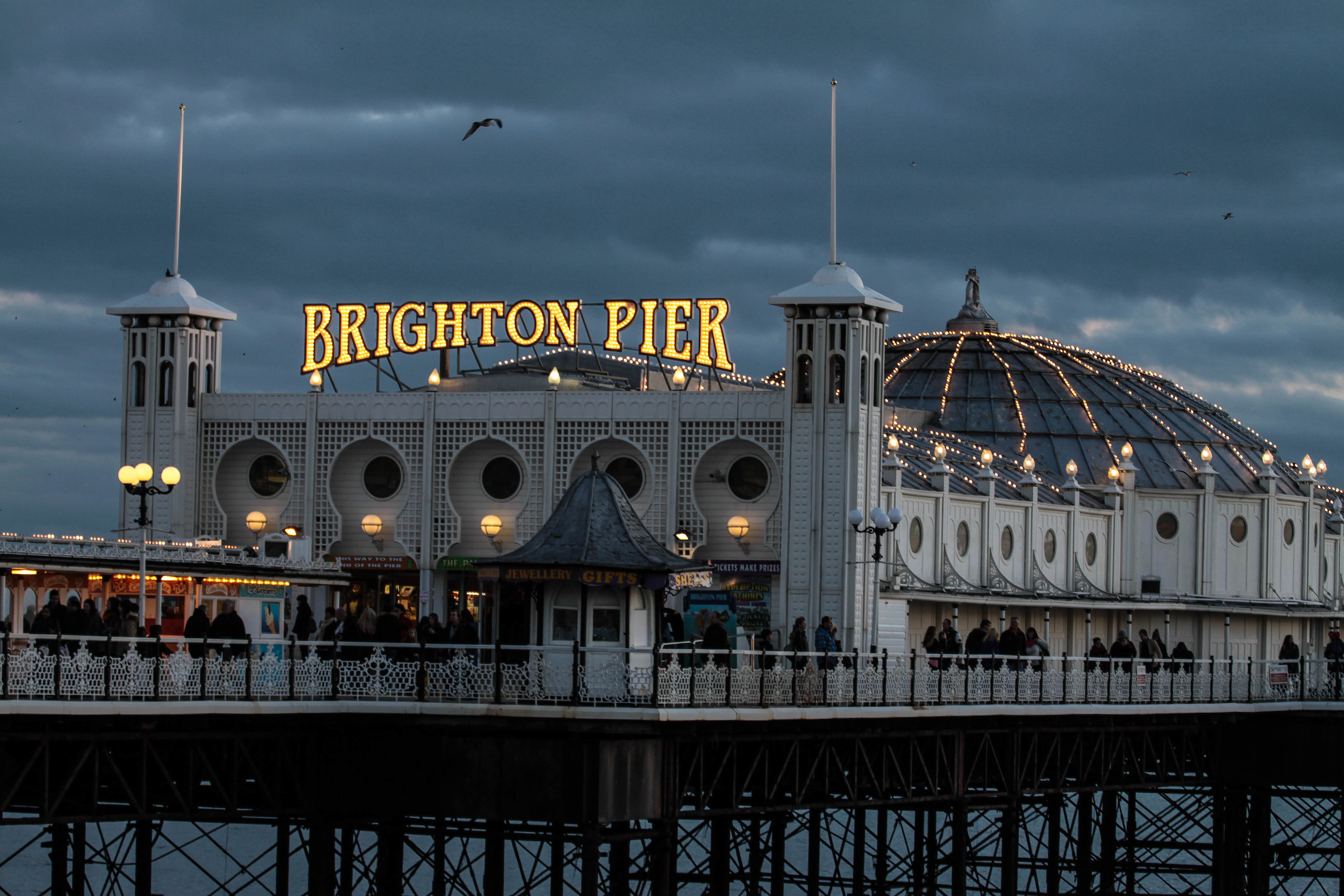 BRIGHTON PALACE PIER (U.K.)
As the birthplace of the pier, Great Britain has famously housed several of these seaside structures. Brighton Palace Pier, one of England's most popular piers, was primarily used as a landing stage for passenger ships that sailed from Dieppe (a coastal community in France) when it opened in 1823. Unfortunately, after several storms destroyed the pier, it suffered irreparable damage leading to a complete reconstruction—twice.
In 1899, the pier reopened and has remained a top attraction for families. Today, visitors can enjoy quintessential British fare like fish and chips, play games and even catch a ride on the pier's classic carousel.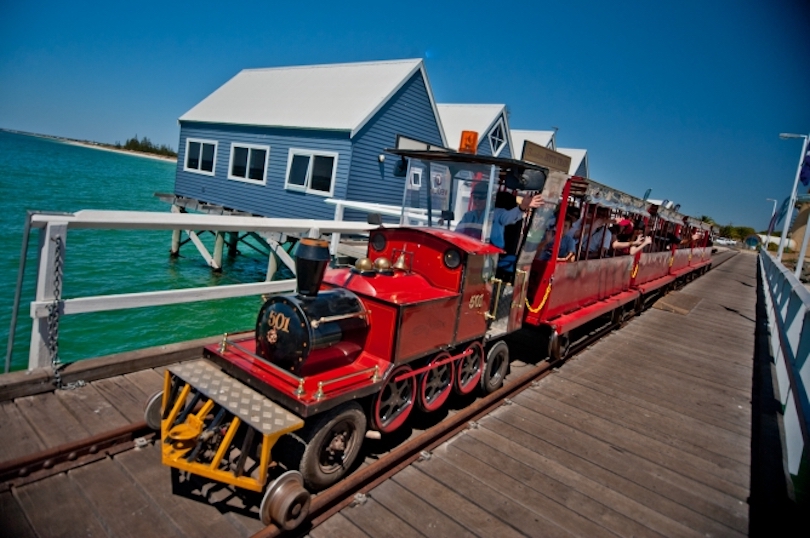 BUSSELTON JETTY (BUSSELTON, AUSTRALIA)
Busselton Jetty, opened in 1865, was built with the intent of servicing vessels, which it did for more than a century. However, in 1973, due to the shipping industry's decline, it was closed as a port and the government subsequently ceased to maintain it. The pier was further damaged by the effects of Cyclone Alby in 1978.
In 1987, thanks to fundraising efforts, pier renovations began. By 2003, most of the pier's structural elements had been replaced. The pier also reintroduced its popular tourist railway and and opened an underwater observatory.
By 2011, $27 million had been used to completely refurbish the structure. Today, the pier is one of the most popular tourist attractions in Western Australia. With underwater mermaid tours and sunset train rides, it's the place to be for a mesmerizing seaside experience.
MORE FROM THESE WALLS CAN TALK: