Office Space: The (Real) Final Frontier
03 February 2016 by John Salustri | 4 min read
PLAY OF THE LAND
Pioneers wear many wardrobes. Buckskins, zero-gravity outfits, hospital scrubs, Brooks Brothers and Theory suits. Wait. What?
Around the world, multinational companies are planting flags in emerging—and often far-flung—markets as they expand their reach in a quest to grow market share. Invariably, they do this with the help of corporate advisors—whether real estate services providers, in-house experts or teams made up of both.
The fact is, hanging a shingle in new and distant territories is a challenge—not only in terms of language and culture, but also with such issues as navigating local regulations and understanding local approaches to space standards. As a result, market knowledge—however it's dressed—is key.
Unlike the pioneers of days gone by, these corporate trailblazers gravitate not to empty prairies or the deep reaches of space, but typically to locales that are gaining popularity or evolving as hot markets for industries of all types. As an executive of one global services firm we talked with explains, corporate decisions to establish or expand their presence in any market is informed by growth projections.
So it is in Ikoyi, an upscale neighborhood in Lagos, Nigeria. The residential flavor of the area is giving way to a corporate presence, says Nnenna Alintah, head of corporate real estate services for Broll Nigeria, part of CBRE's affiliate network.
"Over the last 12 months," Alintah tells Blueprint, presented by CBRE, "Ikoyi has witnessed an increase in prime-grade offices along the main commercial axis of Alfred Rewane Road, with an additional handful of new commercial buildings planned for delivery. This influx of commercial space will gradually turn the street into a mixed-use hub, and many multinationals have a keen interest in locating their operations here."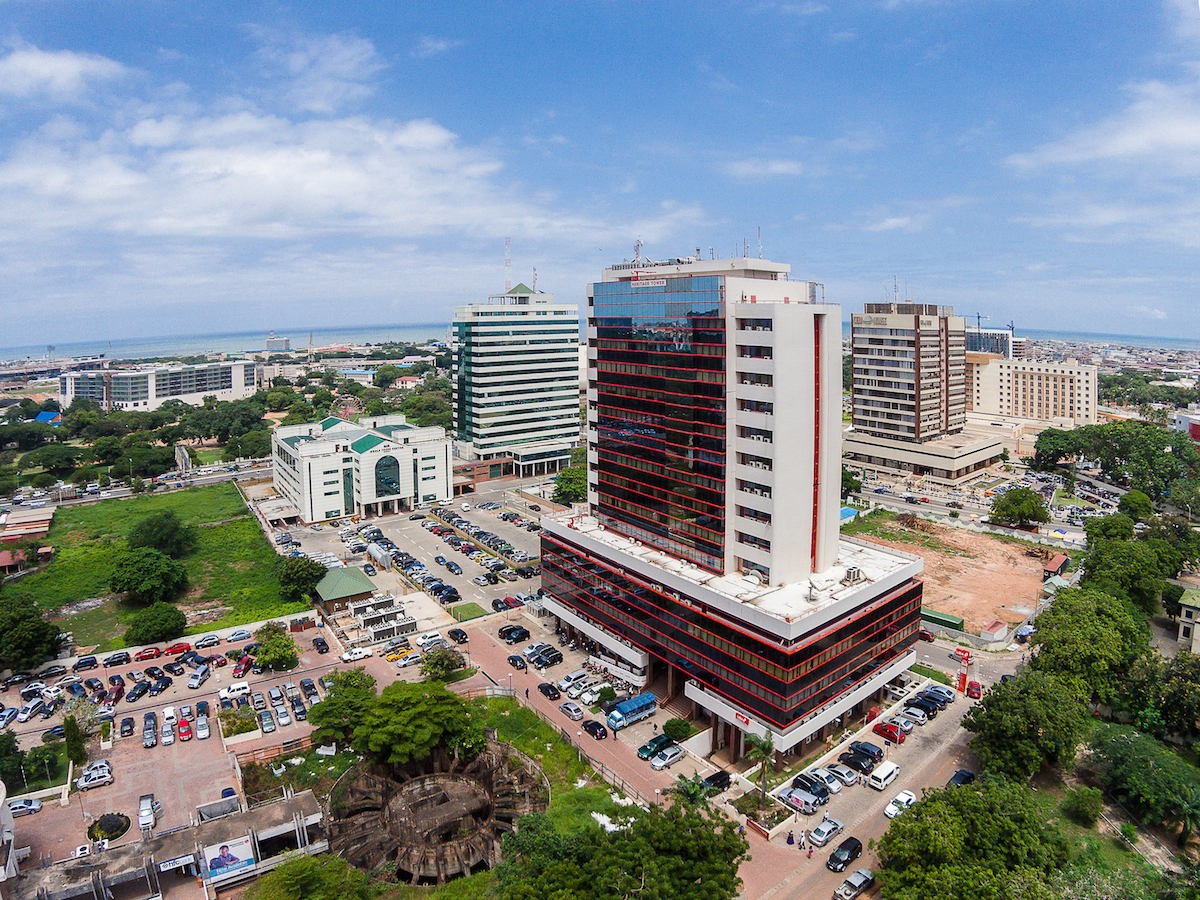 SPACE-TIME CONTINUUM
But that interest is easier conceived than executed. Winnie Gachagua, head of transactional services for Broll Kenya, tells the story of one international retail company exploring prime office space, about 5,000 square feet, in Nairobi, to serve as regional headquarters for its East African operations. They turned to Gachagua, who says that the local bureaucracy constantly threatened to gum up, or at least slow down, the process. "We had difficulties getting fit-out approvals," she says, because "dealing with local authorities normally takes time."
Which is why Gachagua and Eric Abu, portfolio executive at Broll Ghana, urge clients to build in extra time specifically to handle unexpected delays—especially those due to red tape.
Local governmental challenges are not the only cross-border disconnect expanding firms are likely to trip over. "International requests are focused on European or American standards," Gachagua explains, "which differ vastly from local market practices." She cites lease terms as one example. "The standard here is six years, very long for newly established offices, which typically prefer two-year leases," or at least, break clauses.
There are also extras that might be common elsewhere, but in Nigeria not so much. Extras, says Gachagua, such as "raised floors, certified green buildings and parking ratios above three parking bays for every 100 square meter leased." So are floor-to-ceiling heights above 10.5 feet. "They're all difficult to find in this market."
Much the same as in Lagos, Gachagua says the retailer was drawn to the promise of growth. As she points out, "The Westlands was preferred because it offers easy access to most prime residential, office and retail areas, as well as proximity to the CBD and parking. The area also has a sufficient number of restaurants and business hotels." For these reasons, she says, the Westlands is the place for any growth-centric company to be.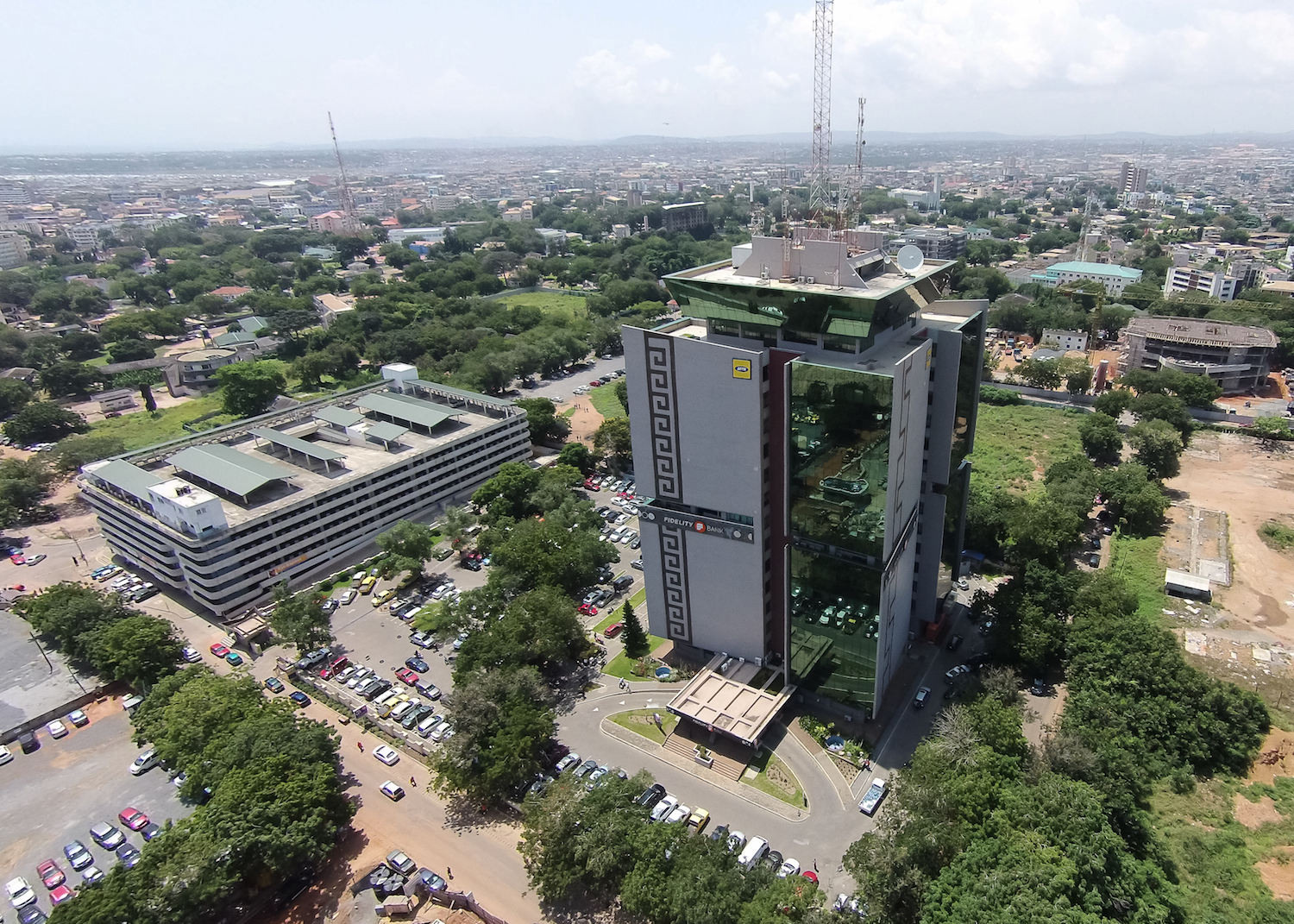 ALTERNATE REALITIES
Eric Abu often sees clients encounter cross-border disconnects, and preconceived notions are often trumped by local realities. "Foreign tenants breaking into the market are caught out by some of the practices employed here, as they differ significantly from what they're used to," he tells Blueprint. Here again, the sticking point was lease terms, but with very different timing. While the long-term lease standard in developed markets is 10 or more years, the Ghanaian standard is "a five-year term renewable for another five years."
Brokerage fees present another of those pesky disconnects. Abu says local practice dictates that "whoever engages the broker is responsible for the fees. However, in most of the home countries of these large foreign companies, the fees are the sole responsibility of the landlord." He places fees at around 8.5 percent of total annual rent.
But whoever picks up the tab, he says it's money well spent. "Leasing space can be a stressful procedure in Ghana if you're not conversant with market practices and procedures, prevailing rates and lease terms," Abu says. "Potential hitches can easily be resolved by the advisor, giving the tenant some peace of mind and helping prospects understand the local market and mitigate potential risk."
Emerging markets are the frontier of the current business age, fraught with all of the challenges of uncharted territory. Local expertise, whether in the form of third-party expertise, in-house experience or a mix of both, is key to success and can be instrumental in charting a new path to market growth.
MORE FROM PLAY OF THE LAND: