New Delhi: The Perfect Mix of Tradition and Modernity
14 August 2017 by Staff Writer | 3 min read
HYPERLOCAL
This year, India will be celebrating its 70th year of independence from the British Raj and, consequently, the moment the city of New Delhi became the country's capital.
With this independence came a spate of development that transformed the city into one of world's most iconic metropolises (and its second most populous metropolitan area).
Beyond its sheer size stands a city that remains proudly rooted in its rich history.
Beyond its sheer size, and an ever-expanding population that's projected to reach 36 million people by 2030, stands a city that remains proudly rooted in its rich history.
Landmarks like Lodhi Garden, Qutub Minar and the Swaminarayan Akshardham temple still stand alongside modern structures like the Bahá'í House of Worship and the Hansalaya.
The city of New Delhi itself was built in the early 20th century while under British rule, as the country was in need of a centralized city from which to govern. Architects Sir Edwin Lutyens and Sir Herbert Baker helped shape much of the city's colonial-inspired, Indo-Saracenic Revival architecture, as evidenced by the Rashtrapati Bhavan and Secretariat Building.
Despite dealing with rising pollution and congestion, New Delhi remains a bustling hub that offers its distinct mix of tradition and modernity, as these destinations will attest.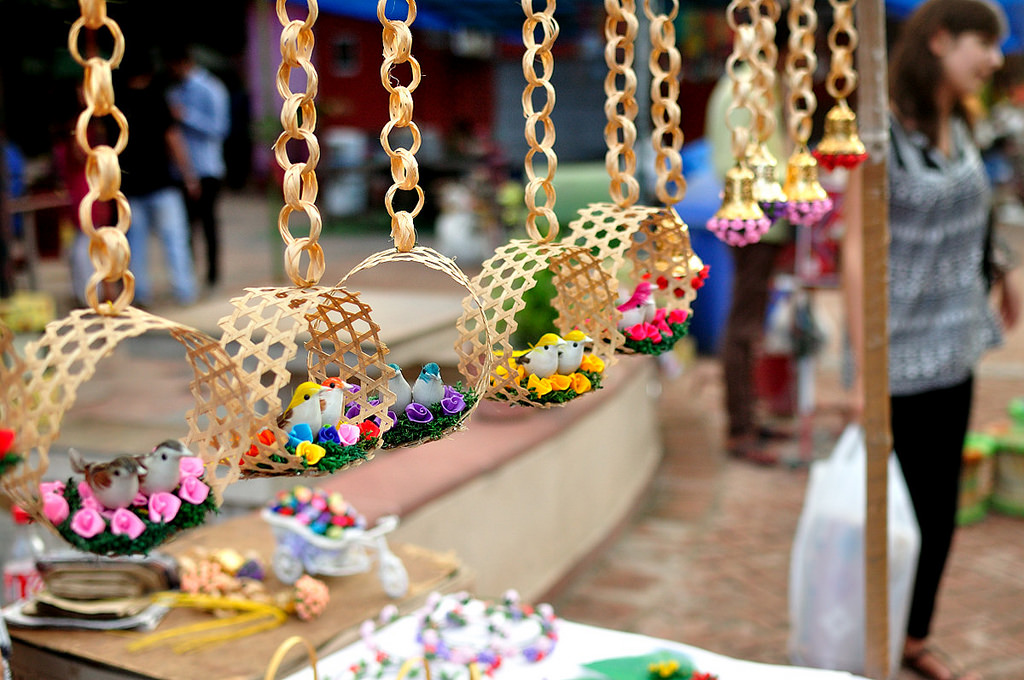 The Dilli Haat
Situated in the heart of Delhi, Dilli Haat is an open-air destination for shopping and eating that showcases the arts, textiles and cuisine of the various states of India. This vibrant, bazaar-like location frequently holds themed exhibitions with a focus on artisan crafts. Craftsmen are often found creating artifacts on site and frequently customizing art pieces for shoppers. Apart from the food stalls and a few more permanent stalls, most shops and kiosks here are temporary spaces that are rotated among exhibiting groups and organizations. In all, the Dilli Haat offers a unique window to a land filled with myriad colors and vibrant contrasts.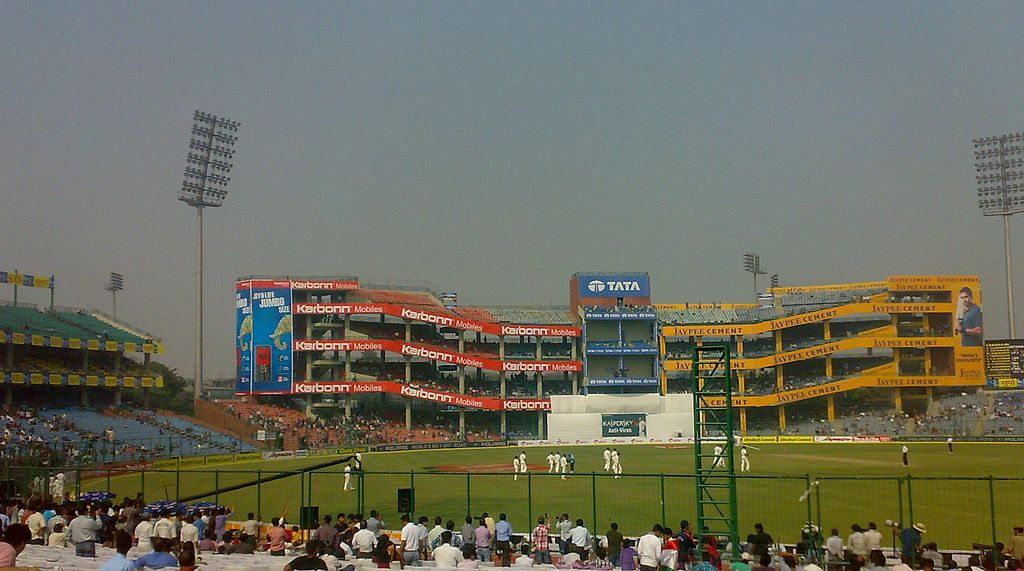 Feroz Shah Kotla Ground
The Feroz Shah Kotla Ground, set up in the 1880s, is the second-oldest cricket ground in the country, after the Eden Gardens Cricket stadium in Kolkata. The Feroz Shah Kotla Ground is the site where Hemu Adhikari and Ghulam Ahmed were involved in a record tenth wicket stand of 109 runs. With the introduction of Indian Premier League (IPL) and World T20 in the recent years, the stadium has seen plenty of cricket games as of late, although Adhikari and Ahmed's record still has yet to be broken.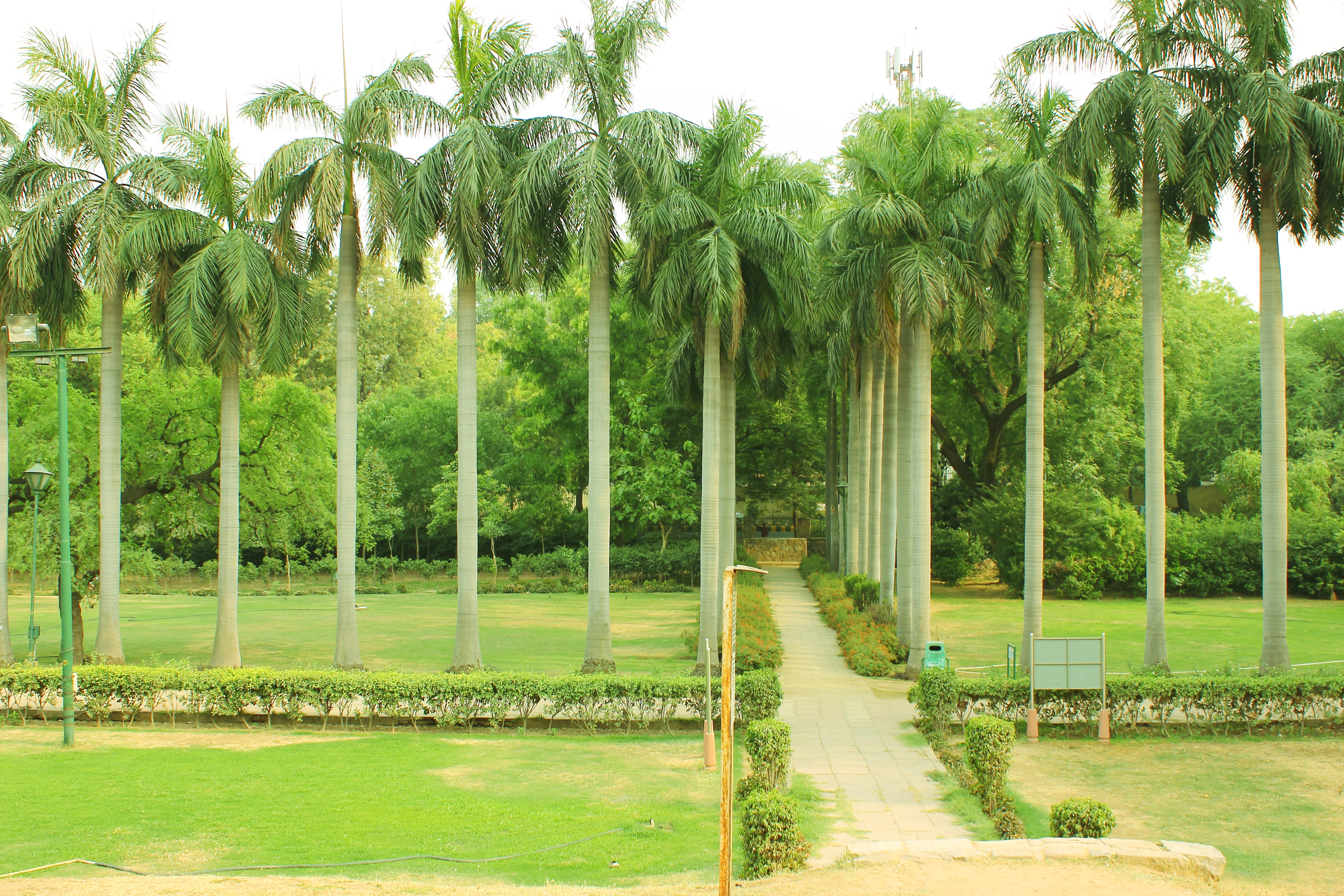 Lodhi Garden
Lodhi Garden is a quintessential New Delhi experience for morning joggers and history buffs. Housing pre-Mughal Lodhi monuments, this green spot is closest to the capital's power center. It's not unusual to see garden visitors share morning cups of chai with the country's finance minister and top bureaucrats.

The National Gallery of Modern Art
The National Gallery of Modern Art (NGMA) is a repository of the cultural ethos of India that displays the changing art forms through the passage of the last 150 years in the fields of visual, plastic and new media arts. The gallery's collection today is one of the most significant groupings of modern and contemporary art, not only in Delhi but in all of India as well.

The Bahá'í House of Worship
The Bahá'í House of Worship has a serenity and calmness about it that could soothe the most troubled soul. Designed by Iranian-American architect Fariborz Sahba, and opened in 1986, the white marble structure features nine sides formed by 27 marble petals that, all told, resembles a lotus flower, the national flower of India.
New Delhi is a city that is equal parts traditional and modern, peaceful and populous; and altogether a beautiful gem unlike any other city in the world. Despite its ever-growing population, it remains one of the world's most welcoming, hospitable cities.