Maintaining Workplace Performance: Take That, Competition!
13 January 2017 by John Salustri | 5 min read
PLAY OF THE LAND
True confession: I don't do houseplants. My wife has the only green thumb in this home, and any flora I touch rapidly turns to dry, tan strings drooping sadly over the sides of their pots.
Plants need TLC. So does your office portfolio. The first two installments of the three-part series Better Business Performance Through Better Workplace Performance discuss how to choose a location based on the movement of talent and how to design an office to make the most of that talent's creativity, happiness, health and productivity. But putting all these strategies in place without ongoing professional management is like buying a bonsai and letting it fend for itself.
That's the sage advice of "Building Competitive Advantage," the final installment in the series and a practical guide to ensuring that corporate end users get all they intend from their reworked and finely honed portfolio strategy. It points out that the ongoing management of the optimized workplace "ultimately provides a competitive advantage for occupiers," essentially by keeping engagement up and costs down.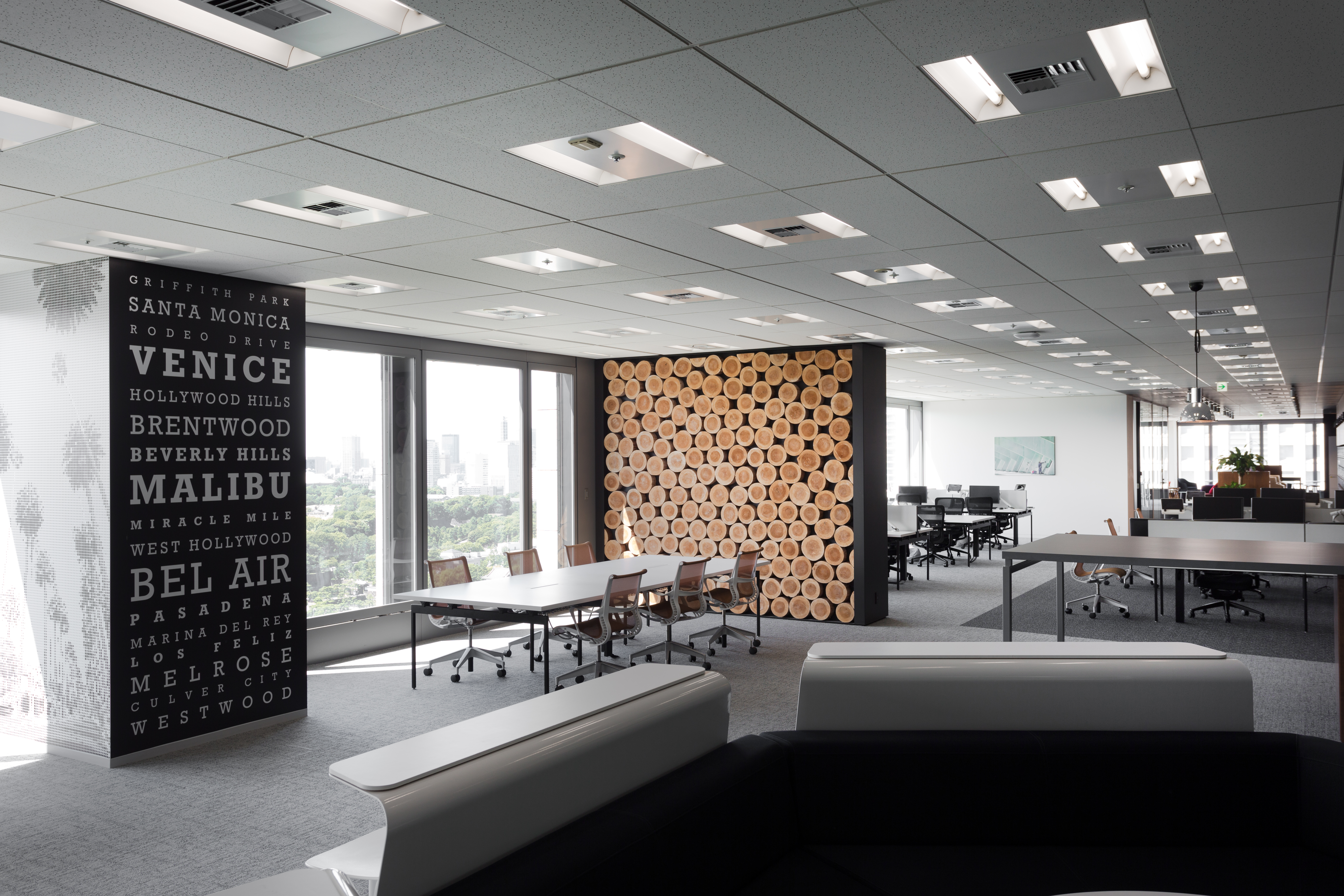 THE BIG(GER) PICTURE
The paper tells us that there are essentially five steps to achieving that goal. First is: Optimize the portfolio. As Chris Perri, senior managing director of CBRE's Global Workplace Solutions business, points out, "The decision-makers we engage with most efficiently are the ones with a holistic view of their portfolios defined through the lens of a budget that encompasses many locations."
Happily, that fits with a trend growing in the C-suite, namely, to favor a centralized approach to real estate management. In fact, 72 percent of respondents to CBRE's Global Occupier Survey 2015/16 report doing just that. But that entails translating the corporation's overall business strategy into a proactive portfolio strategy, not an easy trick to pull off.
We are moving beyond traditional sourcing strategies to new levels of engagement and next-generation savings strategies.
"Corporate real estate executives must strike a perfect balance between cost and workplace effectiveness within the context of ever-changing business imperatives," says Karen Ellzey, executive managing director of the Global Workplace Solutions operation. "It's a more challenging task than most business executives realize."
But to take the macro view you need some micro data, such as the types of operations taking place within specific buildings in the pack and if expansion or reduction is in the cards for each. Such input forms "the core elements of discovery and business inputs that are required to help define the strategy and the path forward," says Julie Whelan, who heads occupier research in the Americas for CBRE.
A next step in that strategy is using the supply chain to your advantage. Every built environment requires a supply chain of hard and soft services to keep functioning, the paper tells us. These can range from keeping occupants productive and safe to providing amenities.
Such outsourced services are growing in popularity in these days of leaner corporate real estate operations, and the paper notes that they can produce run-rate cost savings in the 10- to 20-percent range.
And we're talking about more than just supplying the company cappuccino maker. "We are moving beyond traditional sourcing strategies to new levels of engagement and next-generation savings strategies," reports Matt Werner, president of enterprise facilities management for Global Workplace Solutions. "This ability to focus our supply chain partners on quality and innovation is increasingly important due to the evolving expectations for the workplace, and an ever-growing focus on areas like wellness, productivity and employee engagement." And he didn't even mention such emerging technologies as geo-fencing, building automation systems and the Internet of Things.
YOUR NEW—AND VIRTUAL—REALITY
Which brings us to step three: the evolving role of technology, and its virtual but very real control over everything from HVAC and lighting to a roster of building sustainability functions. If there's a challenge in all of this, it's simply keeping up with it all.
"The shelf life of cutting-edge technology has become increasingly shorter due to rising investment and focus on the real estate sector," says Matthew Toner, managing director of the CBRE Institute. "With prices falling, capabilities increasing and security a nagging question, the installation of thousands if not millions of components becomes ever more complex."
The shelf life of cutting-edge technology has become increasingly shorter due to rising investment and focus on the real estate sector.
That, he notes, is a discovery mission "squarely in CBRE's domain, the ability to advise our clients on options and help them meet their goals in an experience-based and cost-effective manner." This applies as well to that concept with the mystic ring, the Internet of Things, simply put, the linkage between everyday items (yes, even the cappuccino maker) and their ability to send and store data.
"However, as embryonic as it is for most occupiers at this time in technology's evolution," says Guy Holden, EMEA president of Global Workplace Solutions, "it is clear that the Internet of Things movement is not solely about saving costs in building systems, but is also increasingly focused on occupant productivity and experience across the portfolio."
To set in place any of the above strategies, from supply chains to tech, we need to face the challenge of delivering the results to the C-suite, step four in the process. None of these strategies operates in a vacuum, the paper reminds us—and neither can the real estate department, which "must pull up a chair in the boardroom, along with the chief financial officer and other key executives."
This was borne out by CBRE's latest Global Occupier Survey, in which 46 percent of respondents expressed the need for better C-suite support as a prerequisite to delivering on goals. Whelan agrees. In fact, she sees this collaboration as a must: "Real estate is poised to take a natural leadership role because the physical real estate is so often the catalyst for change."
But here's a cautionary note to real estate professionals as they enter the boardroom: Come prepared. Just as an army moves on its belly, the C-suite moves on facts and figures. "So to truly engage with leadership," the paper advises, "data analytics should be a key piece of a real estate operating model. And partnering with service providers who can collect that data and strategically present it to the C-suite is critical."
Which brings us back to where we started. The implementation of so many gee-whiz strategies—even with the C-suite's blessings—means nothing without the final step: maintaining the optimized portfolio. Given the real estate pro's broad, deep understanding of the business strategy and the people in all echelons of the company who are being served, she or he is best positioned to ensure the ongoing success of the plan.
According to Matt Toner, you have to remember that "the optimized workplace is no longer just a product. It has become an ever-evolving service, run on data-based insights and user-based inputs and requiring vigilant attention and response to occupants' evolving needs."
Make no mistake. Your portfolio has more in common with that bonsai than is immediately apparent. Your workplaces are living cells within the greater organism that is your portfolio strategy. They change, they replenish missing parts and hopefully they grow—but only with the proper, smart and forward-looking care of a strategically savvy real estate partner.
Header image photo credit: Jasper Sanidad
MORE FROM PLAY OF THE LAND: