Mention Vietnam to people of a certain age, and specific images arise—images of helicopters over rice fields and soldiers tramping through grass hut villages. Oddly, the images persist, despite the years-long evolution of Vietnam into a paved and prosperous international investment magnet.
A continent away, Iran too evokes images of conflict. But age-old images are at last crumbling as the ink dries on a recently signed nuclear accord after the recent election of a more moderate regime. And even while the accord itself is the source of hot debate, there are those who think that, in terms of economic turnaround stories, Iran may very well be the next Vietnam.
Among them is Neil Blake, Ph.D., CBRE's head of EMEA research, who says that, as a result of the accord, "There's been an upsurge in interest in Iran." And he sees that interest continuing to grow when long-held U.S., U.N. and European Union sanctions on the country are lifted once the final accord is reached (through ratification by the International Atomic Energy Agency). "There's a sense that the deal may kick off a more fundamental change in Iran's relationship with the West."
"The door is open," says Jonathan Silver, a partner in the global law firm of Clyde & Co and its head of Middle East and North Africa operations. (He's also a member of the firm's global board.) "The sanctions that targeted the behavior of non-U.S. corporations have already been lifted in large part and they are now able to transact in a large range of areas they were unable to previously."
PACK SUNBLOCK & SANDALS
And where commerce grows, so does real estate. And the early movers here are the service providers, those finding and managing assets for non-Iranian companies keen on doing business in Iran. In addition, Blake reports, certain major airlines, including Delta, have established regular flights from Europe to Tehran, a phenomenon that began the day the accord was signed.
He predicts that, as access improves, the country might find itself the cool place to be for tourists in search of the next great destination. And tourists bring cash. They also bring hotels.
Iran is an extraordinary country with a deep and long history, and the potential for tourism, as well as business travel, is significant.
In fact, The Wall Street Journal reported recently that the French-based Accor will be the first Western firm to manage a hotel in Iran since the signing of the accord. "Iran is an extraordinary country with a deep and long history, and the potential for tourism, as well as business travel, is significant," says Silver.
But if your preference is for U.S. brands, don't book your room quite yet. The above-mentioned sanctions will lift slowly, from four to 12 months after ratification. "We're talking about catch-up after 30 years of Islamic revolution," says Blake, during which Iran was "cut off from the West and outside competition."
And Silver adds that it could take much longer. "It's a complicated question," he says. "The Joint Comprehensive Plan of Action envisages that all sanctions will be removed after 15 years if everyone complies with the JCPOA for that period." Nevertheless, he believes that "business will develop very quickly if the banking issues are resolved." More on that in a bit.
As that dynamic changes, "we'll see the economy start to grow," says Blake. For now, the conversation revolves around potential. But that potential is great.
"International peace is a worthy ambition," Blake tells Blueprint, presented by CBRE, "but it's the economic potential of Iran that has interested many." First, it's a surprisingly big country. At around 70 million people, it's closer in size to France than to Saudi Arabia.
He adds that it also has a much more diverse economy than other Middle Eastern oil states, and in that diversity, aligns itself much more with Western countries and its more developed neighbor to the northwest, Turkey. In fact, says Blake, it shares many of Turkey's characteristics. In addition to population size, there's location, degree of urbanization and the "provision of health, education and training."
"The argument follows that, with the right changes to Iran's institutions and competitive framework, including an economy that's more open to the rest of the world, there's no reason why Iran's non-oil GDP should not be as high as Turkey's," Blake explains. "Add in the oil and gas potential and you have a serious economic contender." (For perspective, the U.S. boasted a 2015 GDP of $18 trillion; Turkey logged in at $861 billion and Iran finished the year at a little less than half that, at $417 billion.)
International peace is a worthy ambition.
As the sanctions lift, the other real estate food groups will enjoy growth in Iran as well, with a specific emphasis on Tehran, which boasts a country-topping population of 8 million people—closely matching New York City. "Tehran is really where finance and business is focused," Blake says.
Retail will be another big winner as the economy improves, and Blake reveals that, while a number of European food chains are already eyeing the country, most of the coming opportunities will be "homegrown. Iran has the potential for rapid consumer spending growth."
But not so much online. "That's a long way off," he says. In part, this is due to a culture that still embraces the physical experience of going shopping with cash in hand, "and credit is what makes e-commerce tick." But that same dynamic is true, says Blake, not only elsewhere in the Middle East, but in certain less developed cultures in Europe. He cites Italy and Spain.
Industrial and logistics will be called on to support that retail drive. But you can expect industrial expansion beyond retail as well. Iran's second largest industry, after oil and gas, is agriculture, which, as the economy grows, will also make greater demands on warehousing. Manufacturing also offers pent-up potential, and Blake once again compares Iran to Turkey and its growing auto- and aircraft-parts manufacturing capability as the route Iran can take into its future.
"That's what becoming part of the global economy is all about," observes Blake: "becoming part of the international supply chain." If right now there's a lack of detail in all this, remember that, "We're still very early in the process."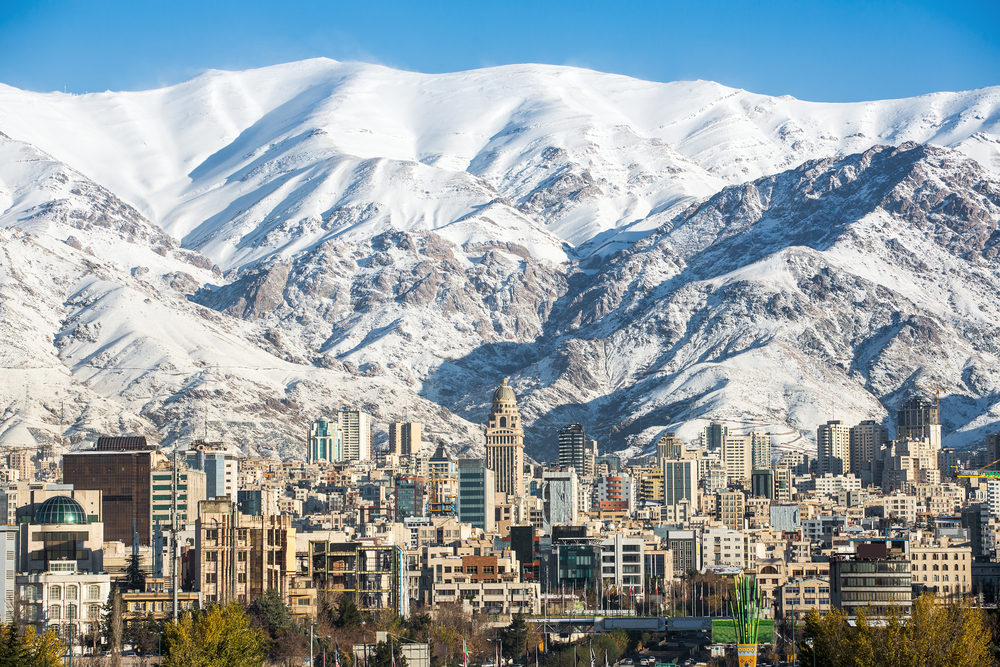 CHOOSING PARTNERS
Much like retailers, investors of all stripes are starting to check out Iran, and Blake says the opportunities are ripest upfront. "You can invest in Iran and get high returns with decreasing risk," he says. Also, there's a lot of pent-up capital within Iran, indicating a possible, eventual outflow of investment money.
If the banking issues can be resolved, you will see a flood of business going into Iran.
The challenge is how to get the money placed there, still a trick in these dwindling days of the sanctions. For those who can't wait, a lot of investment comes through Dubai, a less-than-efficient path. Having an Iranian background can ease the process, but "the biggest institutional capital will need partners before going there," Blake says. The influx of capital is most likely to start not with the institutions, but with high-net-worth individuals.
In any foreign market, it's key to have boots (of the civilian kind) on the ground. Whether you're investing or developing, "You need people who know the ins and outs of the planning system and how to procure labor and materials," Blake notes. "You need people who understand the legal system."
"There is massive interest from the multinational business community in dealing with Iran," says Silver. "The main concern is the inability of the vast majority of companies and investors to receive funds from Iran and pay funds in. Very few global banks are willing to entertain business in or related to Iran." But as indicated before, "I think that if the banking issues can be resolved, you will see a flood of business going into Iran."
PRECONCEIVED NOTIONS
There's another hurdle to international commerce beyond sanctions, and that's the preconceived notions on all parts. Just as images of conflict can color our view of Vietnam or Iran, there are factions there, extremist though they be, who still view the U.S. with deep animosity. "You can still get mixed signals and rhetoric," says Blake.
Happily, it's the minority view. "We just had elections in Iran," he says, "and the moderates, who have a desire for modernization, pretty much had a clean sweep. Plus, there's a new generation in Iran, and they want different things."
Culturally, Iran is a different world than the U.S. But it's also a different world than the one many of us think we know. And despite the differences, Blake counts on one constant truth: "Time heals wounds."

MORE FROM PLAY OF THE LAND: