Imagining Downtown LA Without Cars and Parking Lots
11 October 2017 by Daniel Rosen | 4 min read
HYPERLOCAL
Make no mistake about it: Los Angeles has a car culture.
Having a car has long been a necessity in the city, which sprawls over 500 square miles, and it can be a challenge getting around without the aid of an automobile. In 2015, an estimated 74.1 percent of workers aged 16 years and older drove to work alone, according to U.S. Census data.
But this dependence on cars can be a Catch-22. Last year, drivers spent an average of 104 hours each driving in traffic during peak travel periods, making LA the "world's most traffic-clogged city," according to recent LA Times article. And a 2015 poll published by the LA Times revealed that traffic was a top concern for Los Angeles County residents.
Ride-sharing, autonomous vehicles and an improving mass transit system have been cited as three solutions to reducing congestion on LA's highways. But before this can happen, developers will need to provide more live-work-play projects that allow people to do everything they need in one neighborhood—a move that would significantly change behavioral patterns.
"A behavioral change is required for people to move away from driving and owning their own car to actually eliminating it," says Kurt Strasmann, senior managing director, CBRE.
Commuting to LAX Without Your Car
What would it be like to live and work in LA without owning a car? The city is already seeing this take shape at Los Angeles International Airport (LAX), Strasmann says, where people are eschewing parking their cars at the airport in favor of ride-sharing solutions like Uber.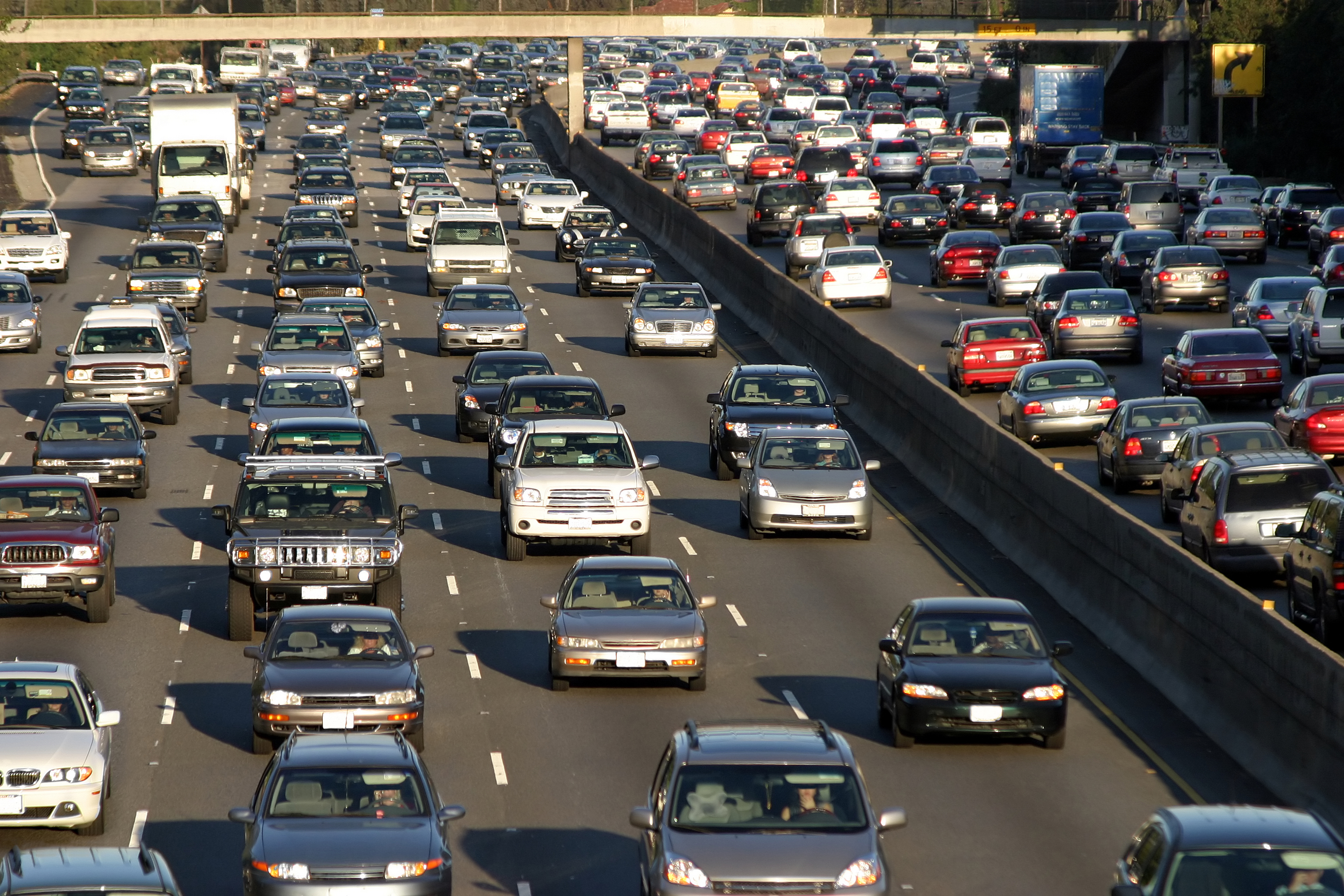 "I believe more people are using a ride-sharing solution over driving their own cars to the airport, paying for parking and then having to catch a bus to and from the airport," says Strasmann. "It's just a more efficient process."
One of the great changes in the next 20 years is going to be the redevelopment of parking garages.
Should more LA residents eventually adopt alternatives to car ownership, it will inevitably impact the way Los Angeles County's millions of parking spaces (which totaled 200 square miles of space in 2010) are utilized on a daily basis.
"One of the great changes in the next 20 years is going to be the redevelopment of parking garages," says Christopher Leinberger, chairman of the Center for Real Estate & Urban Analysis at George Washington University, in an April 2017 interview with the LA Times.
Opportunities to Build Live, Work and Play in Downtown LA
An estimated 14 percent of land in Los Angeles County is devoted to parking, a number that ultimately comes at the expense of the driver. In downtown LA, drivers cruising for parking in a 15-block area drove an extra 3,600 miles per day, according to the 2017 report, "Wasted Spaces: Options for Reform Parking Policy in Los Angeles" by the Council of Infill Builders, a nonprofit.
In an area where the average workday population hovers around 500,000, the demand for daytime parking remains high.
"Obviously with the daytime population, the demand is high and downtown LA is a transit hub, but mass transit doesn't reach everywhere yet," says Petra Durnin, director of research and analysis for CBRE, Southern California.
The Regional Connector Project, a $1.8 billion project by the Los Angeles County Metropolitan Transportation Authority, is a 1.9-mile alignment that will add three new stations to downtown LA. Slated to open by 2021, the completed project will "offer an alternative transportation option to congested roadways," per the project's website.
The project presents a prime opportunity for many transit-oriented developments that will attract a future generation of workers who may prefer living and working in the same area, not having to spend hours commuting from home to work, Strasmann says.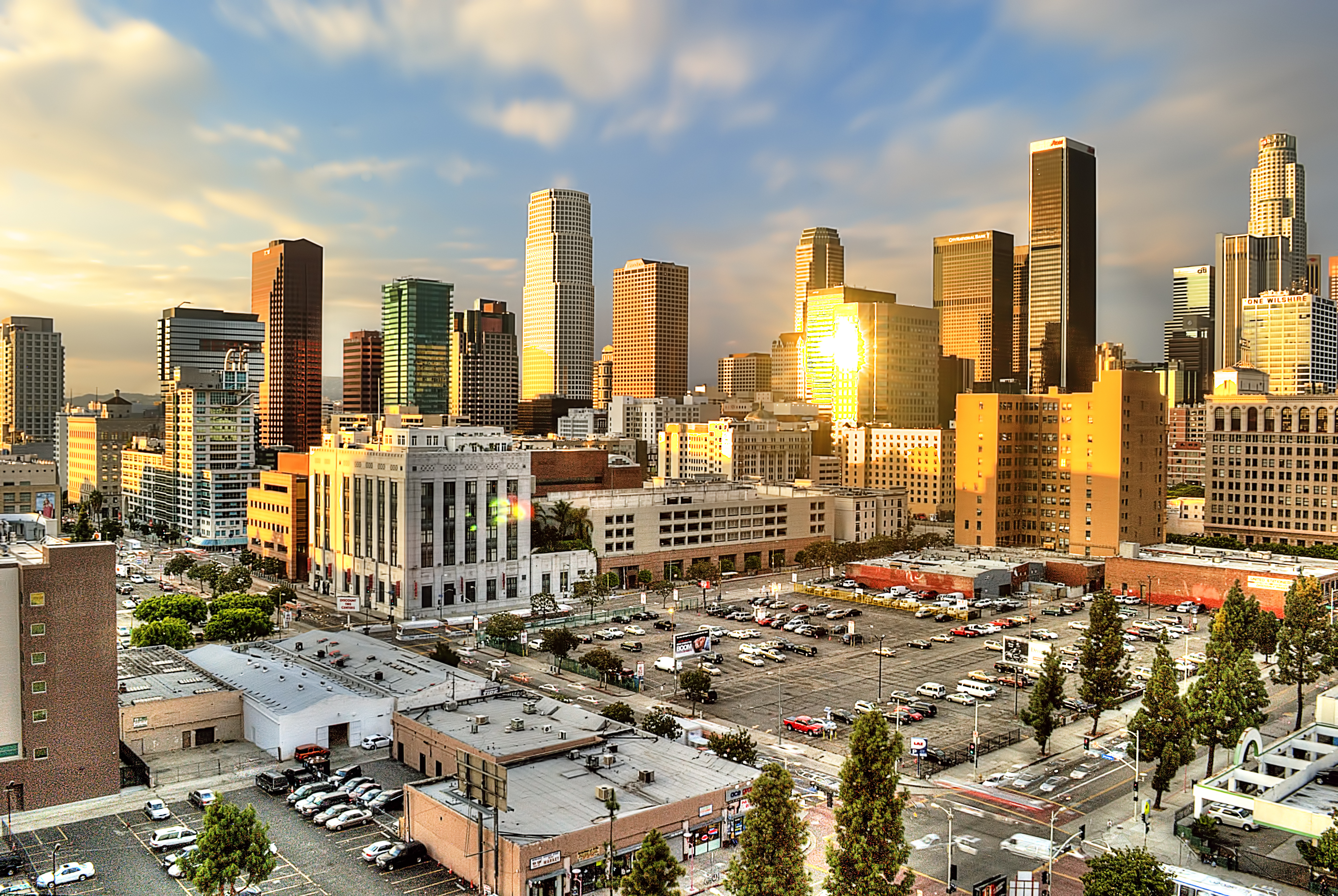 "Millennials have different behaviors and approaches to travel and transit. They will be first to lead this transformation," Strasmann says. "I'm a baby boomer and my generation is slower to change. The most efficient means will slowly integrate themselves into our daily process. It's just a matter of time," he adds.
Millennials have different behaviors and approaches to travel and transit.
In June, Curbed Los Angeles highlighted 27 new projects currently in development in downtown LA, many of them slated to be mixed-use properties. One such development, a residential and commercial building, is being erected on a 67-acre parking lot in the city's South Park neighborhood. Meanwhile, a one-acre parking lot on South Main Street is on the market with the aim of converting the property into a residential or mixed-use tower.
Tech and creative companies are already migrating into the downtown LA office market. "They are coming to downtown LA because you can work here and you can play here," Durnin says.
Downtown LA also has a "good vibe with excellent amenities coupled with jobs," Strasmann adds.
But for these developments to succeed in convincing younger workers and residents to ditch their cars and turn to car services or mass transit to get around LA, these new developments "need to have the right mix of amenities where everything is an experience," Durnin says.
It won't happen overnight, but the need is there for developers to build live-work-play neighborhoods.
"If designed right, these areas and projects can give you an hour back in your daily life as opposed to spending it on the freeway, commuting, or running errands," Strasmann says.
He adds: "Everyone values having extra time in their day."