How the Life Science Sector Is Making Its Mark on Central London
09 July 2018 by Emma Kantrowitz
HYPERLOCAL
London's lengthy and storied history is deeply entrenched in scientific discoveries and research. From uncovering the double helix of DNA to discovering penicillin, the city has long prided itself on its penchant for bringing together the brightest minds in emerging scientific fields. Since the last recession, the city put those efforts to work and saw a major boom in its technology sector. And in recent years, that momentum has shifted toward the life sciences industry. Centered around a core of historic universities, research institutions and over 75 likeminded organizations, central London has quickly emerged as a major life science and tech hub.
"Access to talent, knowledge and study subjects is always going to be a key part in where a company settles," said Andrew Monighan, Senior Director for London Advisory and Transaction services, CBRE. "For a life sciences company specifically, London is incredibly diverse, so they have a huge and varied group of people who can be studied. Companies have partnered up with research institutions in the area to look at the population in their environments to help inform future medicine and strategies."
For life science companies looking to make London their home, the central district around King's Cross, Euston Road and Bloomsbury is especially appealing because of the work and collaboration being done in the Knowledge Quarter—the name for the cluster of universities, research institutions, companies and startups in the area. And with London's established tech sector intermingling with data science companies and more, collaborative innovation is reaching an all-time high.
"In many instances, a lot of the critical success factors for a vibrant cluster are already in existence, but it just needs something to create a tipping point," said Kevin McCauley, Executive Director, head of London research, CBRE. "London is seemingly at that tipping point."
One of the more recent additions to the cluster that helped create that tipping point is the Francis Crick Institute. The biomedical research institute was completed in King's Cross in 2016 and houses 1,250 scientists in a state-of-the-art building that spans over a million square feet.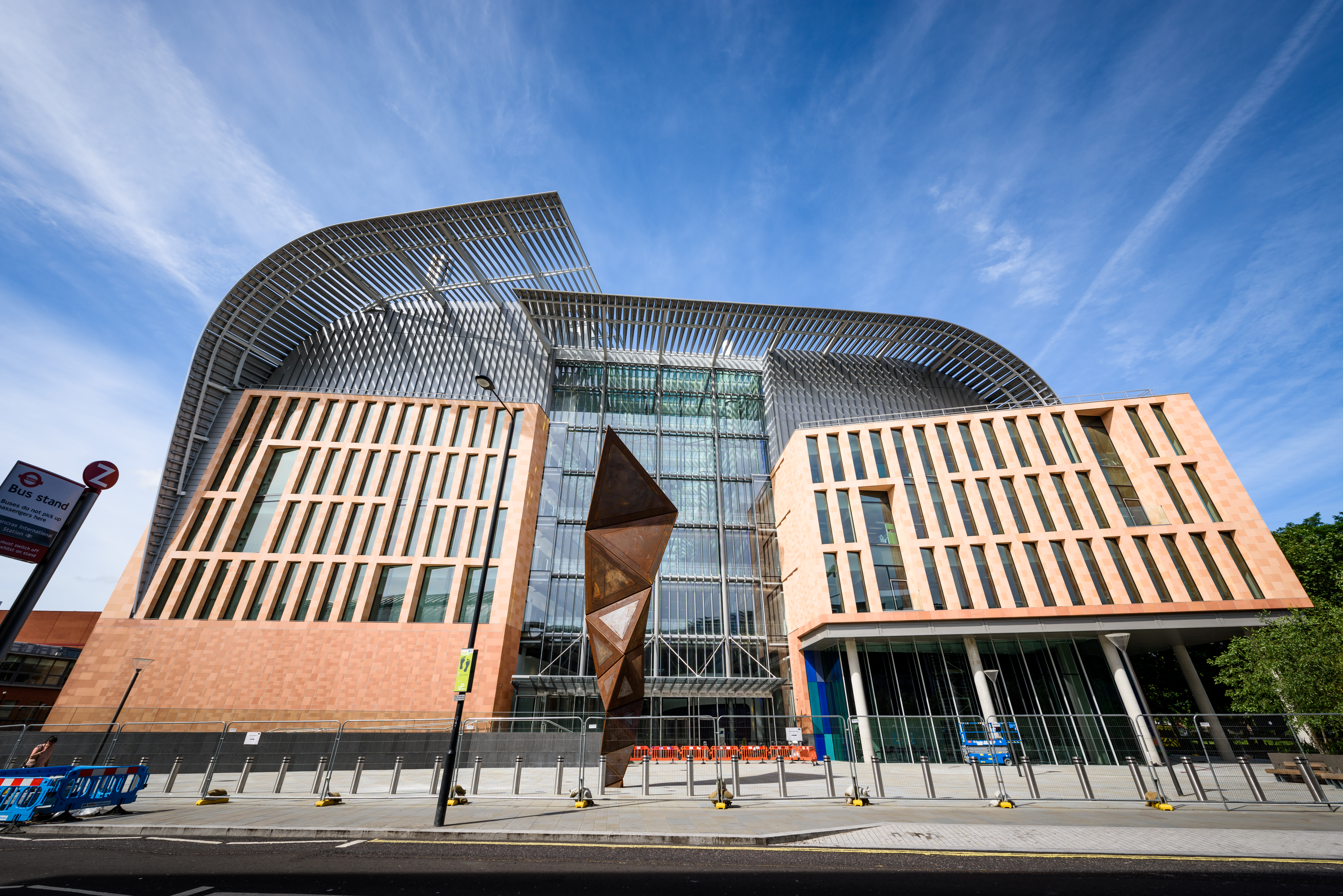 Created in partnership with five prominent medical research institutions, the Crick chose its central London location partly due to the ease in which collaborations with nearby tech, physics, chemistry and engineering companies can occur. As the biomedical field advances, big data and data analytics are also becoming more important in discovering ways to develop personalized treatment plans for patients.
For the Crick, scouting its own central location and building an enormous, high-tech building was an available option. But for many big pharmaceutical companies looking to leave their out-of-town office parks and get in on the entrepreneurial spirit of the area, no such option exists.
"The opportunities will be in creating satellite links in urban clusters, such as London or Cambridge," Monighan said. "We're seeing life science organizations come in and retrofit existing office buildings in the area, however, while these occupiers want to be in the Knowledge Quarter, office rents are high so the surrounding areas are also becoming more popular."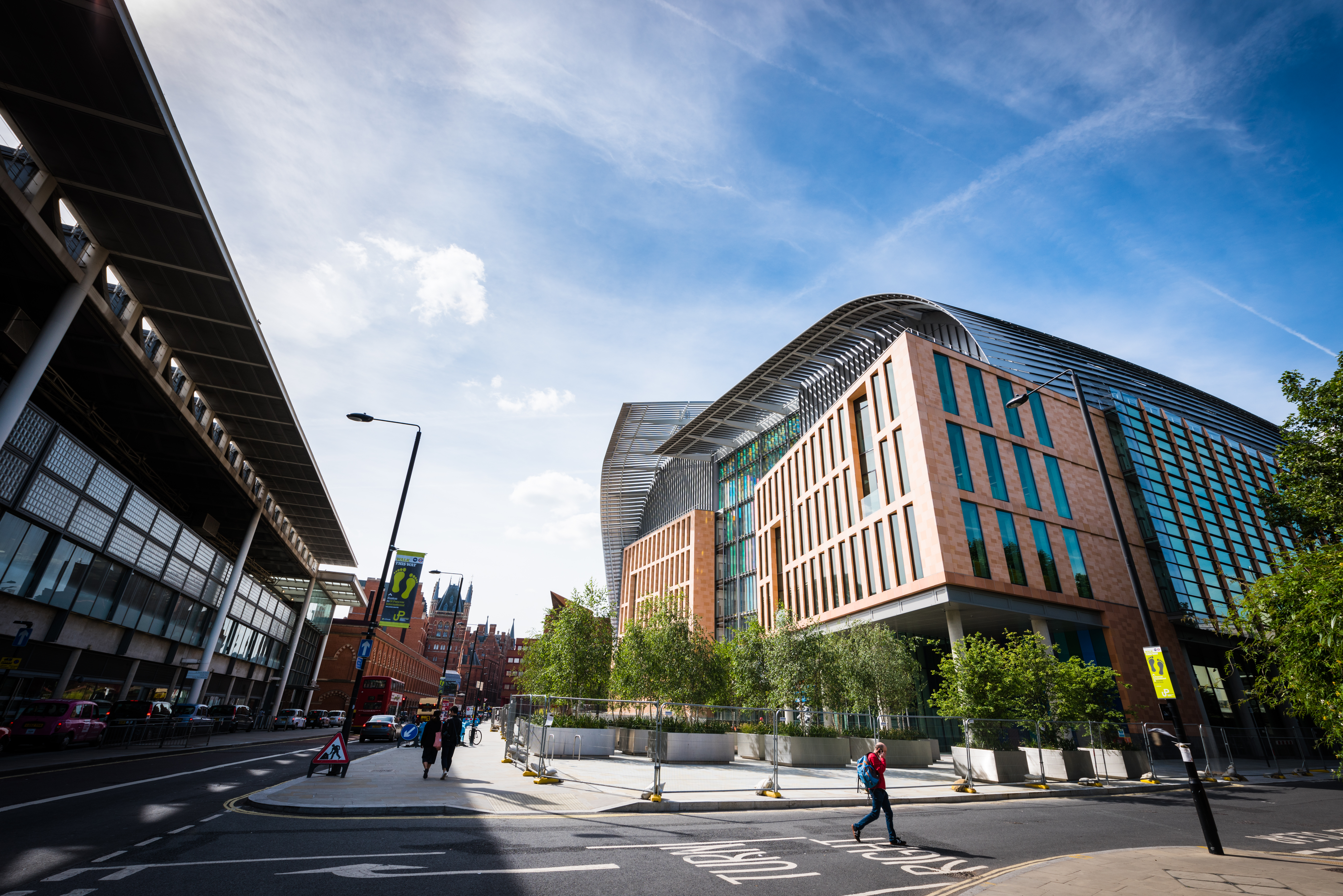 According to a recent CBRE Research report, Life Sciences London: Opportunity Under the Microscope the "all in cost for lab space in Central London is £80 per sq ft," which is a prohibitive undertaking for small research labs and large pharma companies alike. While developers are still considering ways to meet the growing demand for lab and research space, companies are making due with retrofitted offices, collaborative work spaces and relying on the strong network of public transportation to find a home base close enough to the central hub.
"London is just at the start of this journey," McCauley said. "The opportunities for new discoveries from this unique blend of tech and life sciences is what makes what's happening in London so important. It'll be interesting to see what happens in five, 10 years."