How Taxi Apps Are Changing Urban Transportation
08 September 2016 by Emma Kantrowitz | 4 min read
PLAY OF THE LAND
It's no secret that ride-hailing apps like Uber and Lyft are reshaping the way urban citizens get around. Gone are the days of standing on a corner during rush hour, desperately trying to hail a cab, or calling taxi dispatch late at night to request a ride. Now, all it takes is a tap on a smartphone and a driver is on his way.
In July, Certify—an online travel and entertainment expense management software provider—released its latest report on how travelers get around. The study showed that ride-hailing apps like Uber and Lyft now account for 49 percent of overall taxi transportation in the U.S.
Ride-hailing was bent on disruption from the beginning, and by the looks of it there's a lot more change to come.
"Our data shows the real-time transformation of the ground transportation category and how modern business travelers have wholly embraced ride-hailing services like Uber and Lyft," said Certify CEO Robert Neveu in the report. "The market continues to grow at an incredible pace, and competition is getting sharper and more sophisticated … Ride-hailing was bent on disruption from the beginning, and by the looks of it there's a lot more change to come."
As the field continues to expand across the world, taxi apps have the power to alter the very fabric of the cities in which they operate. The more pervasive they become, the less residents may need to rely on owning their own cars or using public transportation. Likewise, the need for parking could slowly decrease and gridlocked cities might see lighter traffic flow.
But in order to get there, the apps at the top need to constantly innovate and improve to maintain and grow their market share. Here's a look at five of the most popular ride-hailing apps from around the globe.
Uber: available in 76 countries
Considered the behemoth of the industry, Uber was launched in the fall of 2011, three years after founders Travis Kalanick and Garrett Camp had trouble hailing a cab in Paris and realized they might have a solution. Fast-forward to today and the company is valued at over $60 billion (which is more than GM, Ford and Honda). The app allows you to request a driver—in either a regular car, a black car or a shared car—and set your pick-up and drop-off location. Once the ride is over, the fare (including tip) is automatically charged to your card. Uber operates in over 500 cities, making it the most widely used ride-hailing app in the world.
Lyft: available in seven countries
Lyft was launched in San Francisco, Calif., in 2012 when the company's founders, John Zimmer and Logan Green, transitioned their team from focusing on the moderately successful Zimride (a car pooling service) to building and operating Lyft. Similar to Uber, Lyft lets users request a ride through a mobile app. Ride options include: Lyft, a standard car; Lyft Plus, a supersized car that seats six; Lyft Premier, a high-end car; and Lyft Line, a shared car pool and the service's cheapest option. Though the app has quickly expanded across the U.S., it's currently only available in six other countries: Indonesia, Malaysia, Singapore, Thailand, Vietnam and the Philippines.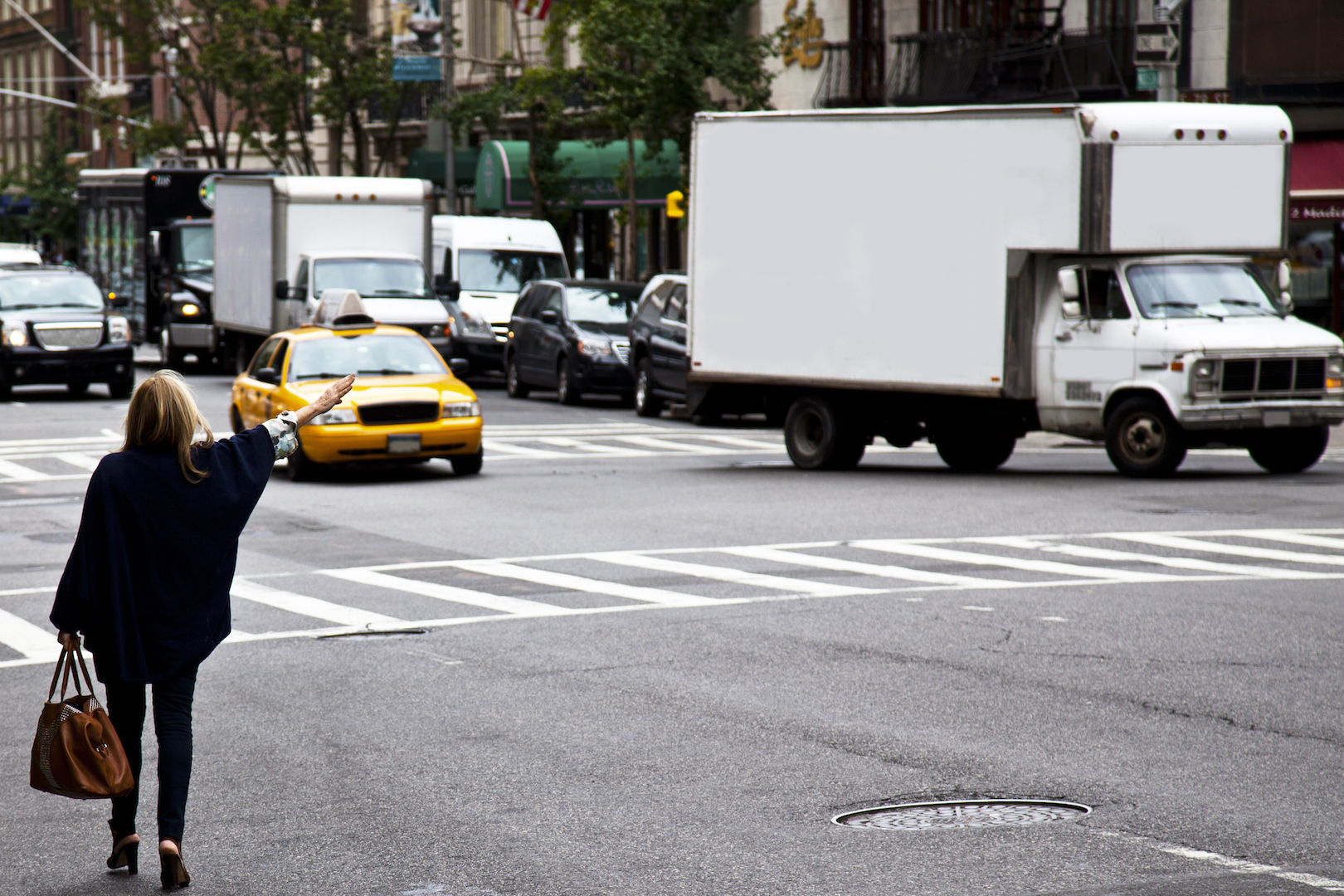 Didi Chuxing: available in China
Available exclusively in China, Didi Chuxing operates in over 400 cities and owns 99 percent of the taxi-hailing market in the country. Founded in 2012, the homegrown app competed with Uber up until this summer when the companies merged, leaving Didi Chuxing as the sole taxi app in China. Thanks to the merger, Didi Chuxing is now valued at around $36 billion. The company completes an estimated 1.5 million daily trips in the region and offers seven different types of services, including regular Chinese taxis, private cars and even chauffeur services. Thanks to backing from the two largest internet companies in China—Tencent and Alibaba—the app is also embedded in WeChat, which is considered by many to be the Chinese version of Facebook.
Grab: available in six countries
When Grab first launched in Singapore in 2012, it was designed as a way for taxi drivers to find customers. With different taxi fleets and high customer demand, it was difficult for passengers to find a cab and vice versa. Grab provided a way for taxis to find and pick up customers quickly and easily. Today, Grab operates in around 30 cities in Singapore, Indonesia, the Philippines, Malaysia, Thailand and Vietnam, and has a fleet of over 350,000 drivers. In the past four years, the app has introduced GrabCar—similar to Uber—and GrabHitch, an inexpensive car pool service. Users can also book bicycles or schedule deliveries through the app.
Hailo
:

available in four countries

Started by three London taxi drivers and three tech entrepreneurs in 2010, Hailo is available in more than 20 cities across four countries, including the United Kingdom, Ireland, Spain and Singapore. The app operates similarly to other ride-hailing services, and also allows customers to prebook taxis for important trips or meetings. Though Hailo tried to expand to the U.S.—specifically New York City—in early 2013, the app shuttered its services in North America later that year after facing stiff competition and failing to recruit enough yellow cab drivers to successfully populate the service. Since then, Hailo has flourished in its native U.K. market—it has even been integrated into the world's most popular mobile maps service.

Ride-hailing apps show no sign of slowing down and new innovations promise to keep them at the forefront of the ground transportation movement. This month, Uber is rolling out a fleet of self-driving cars in Pittsburgh, Pa. And while the cars won't be completely driverless (a person in the driver's seat will still supervise the car), it's a major milestone on the path toward an autonomous ride-booking service.
MORE FROM PLAY OF THE LAND: