How Robots Are Changing Warehouses Worldwide
13 October 2016 by Daniel Rosen | 3 min read
PLAY OF THE LAND
Turning to robot technology is increasingly becoming a popular way for manufacturers and retailers to handle increased demand while also keeping labor costs low.
Industrial robots are already making an impact on the global economy. Worldwide sales of these robots reached 248,000 units in 2015, according to the International Federation of Robotics (IFR), and nearly 2.3 million units will be deployed on factory floors by 2018. Asia is experiencing a "robot boom," with China alone holding 69 percent of the total robot market in 2015, per the IFR. America and Mexico, too, are rapidly investing in robot technology as automation becomes increasingly critical for the logistics space.
"When you look at industrial logistics, distribution and fulfillment, it's all moving towards a more skilled operation," says David Egan, Americas head of industrial research for CBRE. "This is why we are seeing more automation and computerized systems, and it's only going to continue to move in that direction," he adds.
More automation requires economies of scale, which will inevitably impact the demand for warehouse space.
"This may place further pressure on warehouses to become larger, with fewer sites and leaner logistics networks," says Dennis Yeo, regional head of industrial and logistics services in Asia for CBRE, in a recent report by CBRE Research.
A Workspace Built for Automation
Automating warehouse space will bring about a shift in the way logistics facilities are built and maintained, notes CBRE Research. This means adding more accommodations for advanced technology, improving IT infrastructure and incorporating new software programs that will likely be interconnected throughout the space. Doing so will require increased power capacity.
"Having adequate power is a bigger issue than you might think," says Egan. Retrofitting existing facilities to increase power load is neither easy nor cheap, which means developers will likely have to build new warehouse space.
The spaces themselves can be multi-layered developments that can be taller than normal, especially in markets where land is hard to come by.
Since 2011, 89 percent of the 554 large warehouses built in the U.S. have had ceilings between 28 and 36 feet high, according to CBRE. About 9.4 percent of these warehouses had heights of up to 40 feet.
"At the moment, the industrial space community is telling us pretty loud and clear that in five years from now they will need these spaces to be big," says Egan.
There is another important, albeit subtler, requirement for these new warehouse spaces: floors. Automated buildings that will house a great deal of robotic technology will need thicker floors—in some cases as thick as 6 to 8 inches—with greater floor tolerances to handle this kind of machinery.
"The kind of materials that need to go into these floors are a lot more complex than just pouring concrete," says Egan. "Believe me, these floors need to be consistently flat."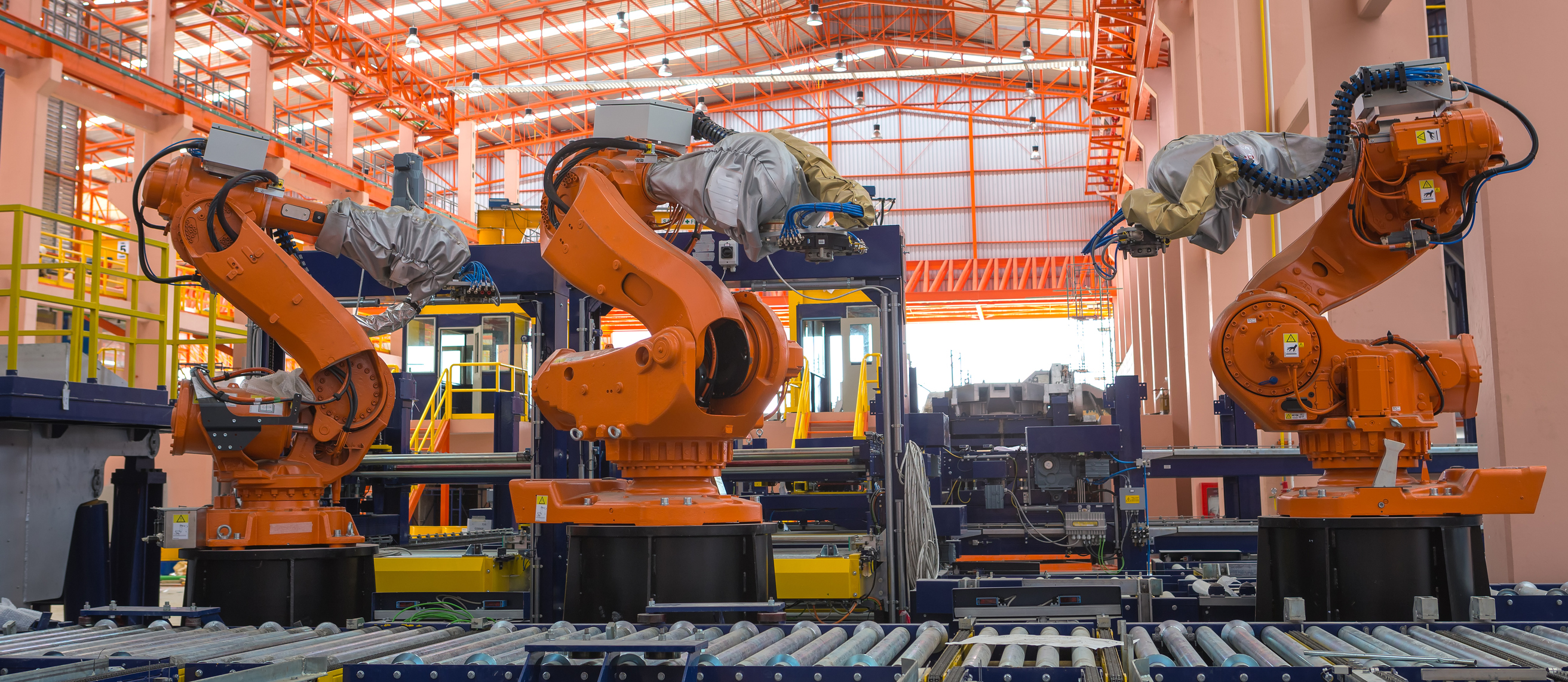 The Impact on the Workforce
A considerable concern about incorporating automated technology into the logistics chain is the potential impact it can have on the labor force.
Large companies like Raymond Limited, an Indian textile major, and Foxconn Technology, a China-based supplier for large tech manufacturers like Samsung and others, have replaced (or will replace) 10,000 and 60,000 workers, respectively, by incorporating automated technology into factories.
"It's not going to eliminate the need for human labor, but it's certainly going to shift toward higher skilled labor."
By 2025, an estimated 45 percent of all manufacturing will be performed by robotic technology, according to a recent report by Bank of America. Average manufacturing labor costs will be considerably lower in major markets in that same timespan, with costs being 25 percent lower in the U.S., China and Japan.
"It's not going to eliminate the need for human labor, but it's certainly going to shift toward higher skilled labor in a lot of these places," says Matthew Walaszek, a senior research analyst for CBRE. The paradox, says Egan, is that as these automated operations—including autonomous trucking and 3-D printing—become more sophisticated, they will require more people to oversee this technology.
"Some of the tasks robots are already doing, and will be doing, are really the most basic of operations. Anything a little more complex still requires a person," says Egan.
Autonomous technology is already impacting the supply chain, although the timeline for full implementation will vary from country to country depending on public adoption and proper legislation.
"These technologies are too good, they're too good convenient and they work too well to not get adopted here in the U.S. before too long," says Egan.
MORE FROM PLAY OF THE LAND: