How Corporate Gardens Help Grow Employee Wellness
25 July 2017 by Adam Bonislawski | 3 min read
LIFE AT WORK
Your typical office job probably doesn't involve much digging around in the dirt. But maybe it should.
While corporate gardens are perhaps an unconventional office perk, the potential benefits are obvious enough—fresh air, exercise, team building and, of course, food (for company employees and their communities). In an article last year in Fortune, Michael Finkelstein, a doctor and corporate wellness expert, called employee gardens "the most exciting of the new generation of corporate wellness programs," citing benefits, such as their ability to engage workers simultaneously on physical, mental and community levels.
As companies continually seek new ways to improve employee well-being and build positive interactions with the communities around them, more and more are turning to corporate gardens, establishing spaces where workers, and in some cases local residents, can relax by getting their hands dirty.
While corporate gardens are perhaps unconventional office perks, the potential benefits are obvious.
For instance, at Kohl's corporate headquarters in Menomonee Falls, Wis., the retailer has installed a roughly 4,000-square-foot garden where employees grow fruits and vegetables that are then served in the company's dining facility. It's like a trendy farm-to-table restaurant, only the farm is a corporate campus and the table is the office cafeteria.
Outdoor outfitter Timberland also lets employees exercise their green thumb. In 2008, the company launched the Victory Garden at its Stratham, N.H., headquarters. Run by employee volunteers, the 1,000-square-foot garden grows a variety of fruits, vegetables and flowers, which Timberland workers are able to buy. The company donates money from the harvest to the New Hampshire Food Bank. According to a 2016 article shared by Sustainable Brands, the Timberland Garden has raised nearly $15,000 for the food bank since the company started the initiative.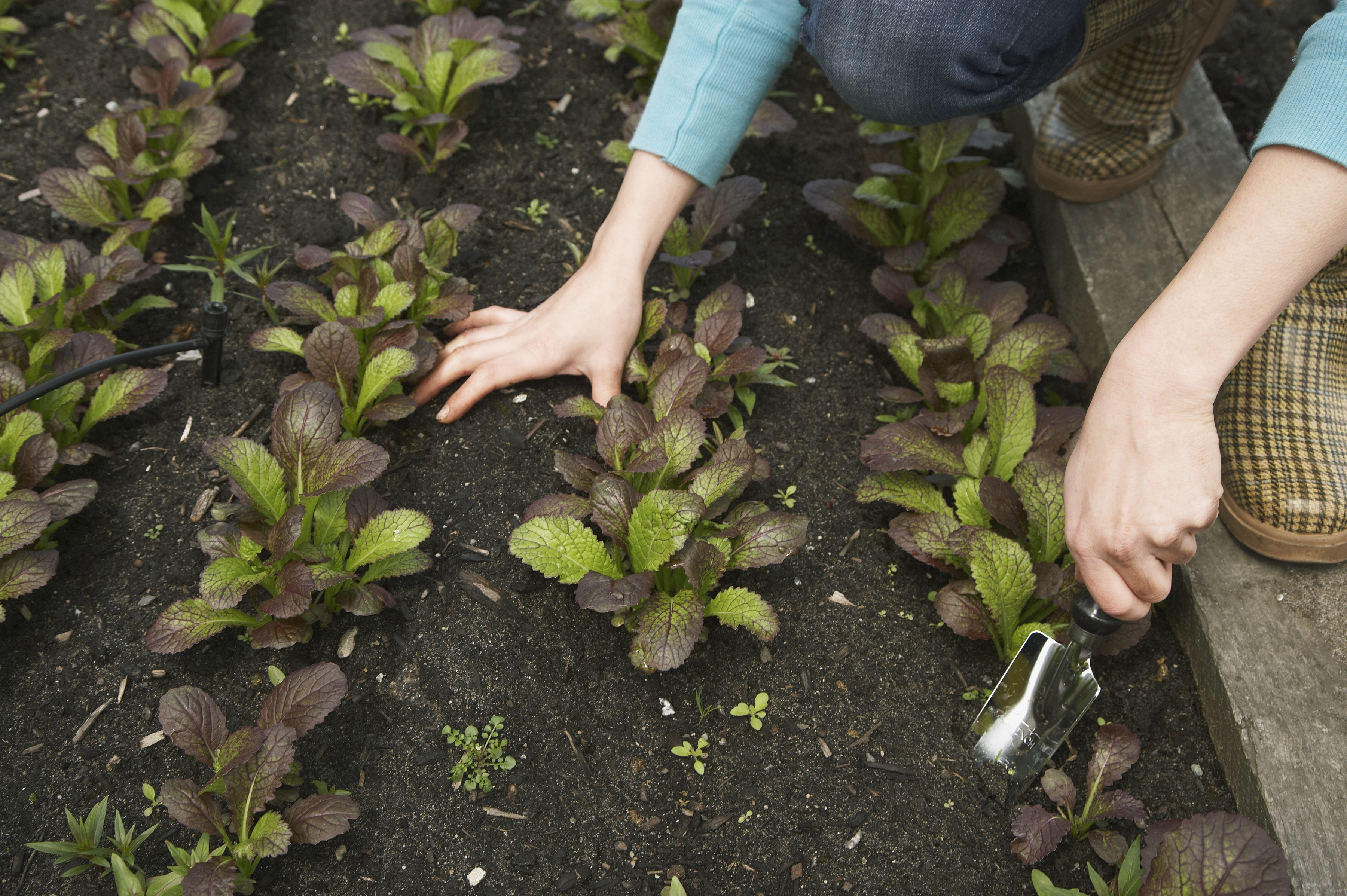 Blue Cross and Blue Shield of Minnesota, meanwhile, has decided to take its gardening efforts out into the community. The organization's initiative began in 2007, when three employees asked permission to start a garden on a section of the corporate headquarters's lawn. That "Community Giving Garden" provided fresh produce that the company donated to a local shelter. It also proved the inspiration for a community garden initiative through which BCBS of Minnesota has established more than 20 employee-run gardens in the Minneapolis-St. Paul area.
More and more, companies are turning to corporate gardens.
As BCBS describes the effort to employees interested in starting a garden: "Get some exercise, fresh air and a little Zen by planting a worksite garden and donating produce to a local shelter or food shelf."
Produce isn't the only thing these corporate gardens are growing. For instance, at Aveda's headquarters in Blaine, Minn., the company has established what it calls a "honey bee haven," with food, shelter, and water designed to provide a friendly habitat for these insects.
Ford Motors has gotten into the bee business, as well. Last year, the automaker established a pair of beehives at its Ford Rouge Plant in Dearborn, Mich. The hives, which host some 80,000 honeybees, are tended to by company employee and amateur beekeeper Mary Mason, who brought some of her own bees to join the new hives.
Perhaps encouraged by the success of the bee initiative, the company established a butterfly garden at its Livonia, Mich., campus earlier this year. The space is specifically designed to be a sanctuary for monarch butterflies, which have seen their numbers decline in recent years. Around two dozen Ford employees worked to build the garden, planting milkweed to attract the butterflies, and including park benches where employees can sit and take in the scene.