How Cities Are Remaking Their Waterfronts
09 June 2016 by Adam Bonislawski | 2 min read
PLAY OF THE LAND
Urban waterfronts have always had a strong appeal. "Circumambulate the city of a dreamy Sabbath afternoon," wrote Herman Melville some 160 years ago, speaking of the Manhattan shoreline. "What do you see? Posted like silent sentinels all around the town, stand thousands upon thousands of mortal men fixed in ocean reveries."
Such ocean reveries aside, city waterfronts have historically been more a center of shipping and industry than recreation. But as urban areas shed much of their industrial characters during the last half the 20th century, vast tracts of waterfront fell into disuse.
In recent decades, this has led cities around the world to undertake waterfront redevelopment efforts, with the aim of returning these areas to productive use, turning the docks, warehouses and other industrial structures that once dominated these areas into residential, recreational and office properties better suited to the needs and patterns of urban life today.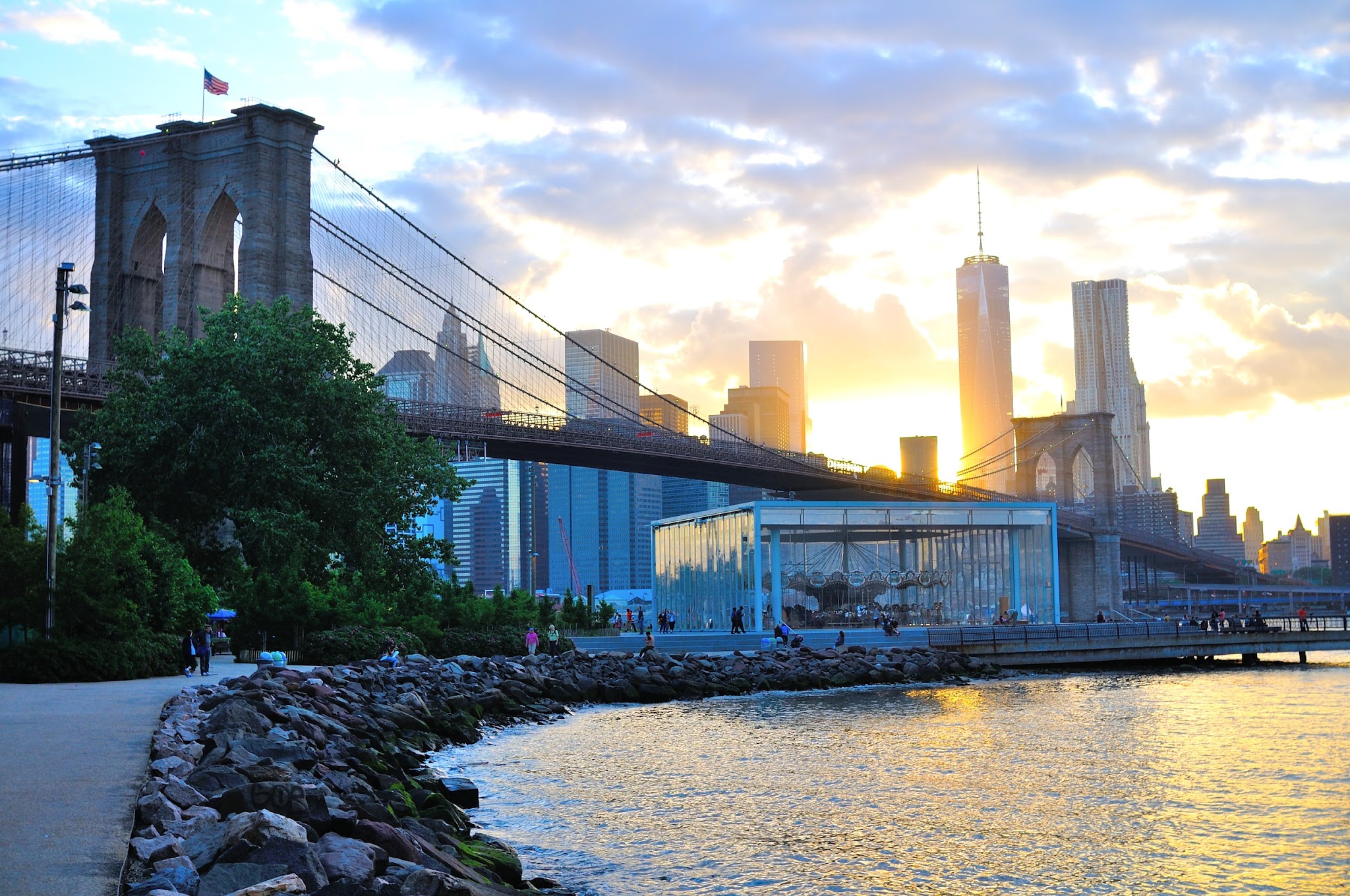 Same Waterfronts, Different Value
Take the example of New York City, which has in recent years seen a complete transformation of its waterfront with the addition of new green spaces like Brooklyn Bridge Park and Gantry Plaza State Park, as well as new residential neighborhoods rise in formerly derelict waterfront spots like Williamsburg, Red Hook and Long Island City.
This effort, much of which was spearheaded by the mayoral administration of Michael Bloomberg, continues under the city's Vision 2020 plan, which includes 130 specific projects aimed at transforming the New York waterfront. Mayor Bill de Blasio has also earmarked some $240 million to regenerate the city's Brooklyn Navy Yard and Army Terminal. Private developers, meanwhile, are pumping hundreds of millions of dollars into waterfront projects in areas like Brooklyn's Sunset Park and Staten Island's North Shore.
On the other side of the globe, Sydney, Australia, is likewise at work transforming what is perhaps already one of the world's most prominent waterfronts with projects aimed at regenerating the city's Darling Harbour and Barangaroo districts with developments including new residential buildings by architect Renzo Piano and a new commercial development, the International Towers Sydney, from Rogers Stirk Harbour & Partners.
Big Changes in Small Cities
Smaller cities are also tackling waterfront redevelopment projects. For instance, a $350 million riverfront redevelopment project is currently underway in Allentown, Pennsylvania. The effort, led by a partnership of Jaindl Properties, Dunn Twiggar and Michael Dunn Co., aims to transform a stretch of the Lehigh River with new construction including six office buildings, three apartment buildings and 3,600 parking spaces as well as a half-mile river walk, two new plazas and a pair of floating docks.
Nashville, Tennessee, kicked off its riverfront revitalization effort in 2005 and in 2012 opened Cumberland Park, a 6.5-acre green space running along the Cumberland River. The spot includes trails, mazes, a climbing wall and an outdoor, 1,200-person-capacity amphitheater. Work on the riverfront continues, with plans to eventually expand the park to roughly 10 times its current size.
Once critical industrial and trade assets for many cities, providing the energy and connectivity that powered their rise and development, urban waterfronts are returning to the center of urban life, transformed, but once again essential.
MORE FROM PLAY OF THE LAND: