From Food Trucks to Brick-and-Mortar
24 November 2015 by Jake Appleman | 4 min read
PLAY OF THE LAND
Food trucks have come a long way. From humble beginnings as "lunch wagons," serving affordable fare to working-class Americans, the modern food truck has become a staple of urban American culture. Recent years have seen a rise in the popularity of these mobile lunch spots, offering up everything from deep-fried comfort food to the latest fusion cuisines.
Today, food trucks are everywhere—appearing on street corners in highly trafficked metropolitan areas and throughout the country's most affluent neighborhoods—and the rise of the modern-day food truck has benefitted many of the trend's most successful entrepreneurs.
Capitalizing on the success of their mobile start-ups, many food truck owners have opened brick-and-mortar restaurants and stand-alone food kiosks, which begs the question: Are food trucks a means to a greater end, or are they meant to be a flagship enterprise?
The entrepreneurialism of food trucks
"The food truck to brick-and-mortar trend follows the basics of entrepreneurialism—you have a start-up business perfecting their operation to grow and evolve," says Sasha Levine, a food business consultant at CBRE. "A business can evolve in different ways—I have seen a lot of food trucks grow their fleet as an alternative to going brick-and-mortar, depending on their line of business."
Phase I of the Dallas Farmers Market redevelopment, which Levine leases, features a food hall with 25 local options. Among them, Nammi, Coolhaus, Bellatrino and Cajun Tailgators got their start on wheels.
"It's really amazing how a spark can quickly ignite into a movement," says Christian Sparrow of The Sunbird Food Truck and Sunbird Kitchen, both of which serve the outer Cape Cod, Mass., area. "It's like smartphones, or fast fashion, or digital music. First they arrive, then they either fade out or thrive until a tipping point is reached, or another disruptor comes along."
Carolina Escobar, co-owner of Captain Poncho's Tacos in Chapel Hill, North Carolina, got an early start in the food truck business. In 1986, Escobar took her first job in the U.S., co-running a food truck in California.
It is a smart decision to go brick-and-mortar if you prioritize identity over accessibility.
"You had to be cooking when they were driving," Escobar recalls, describing the hectic daily grind.
Escobar and her friend were a two-person operation back then, serving construction workers all around Beverly Hills out of a rented truck. Escobar left the food truck industry when she moved back to North Carolina in 1991, but when a food truck opportunity presented itself, she set up a new food truck business with her husband, Hector, a mechanic.
Escobar started running the food truck on the weekends, until she could afford to quit her job and run the food truck full time. Now, Escobar manages the Captain Poncho's Tacos restaurant while her husband runs the food truck.
"It is a smart decision to go brick-and-mortar if you prioritize identity over accessibility," Levine says. "The brick-and-mortar shift is for the establishment that identifies with and caters to a specific community. Certain food truck operators fear a narrowed customer base—if you limit where you do business and who you serve, you risk a decline in revenue."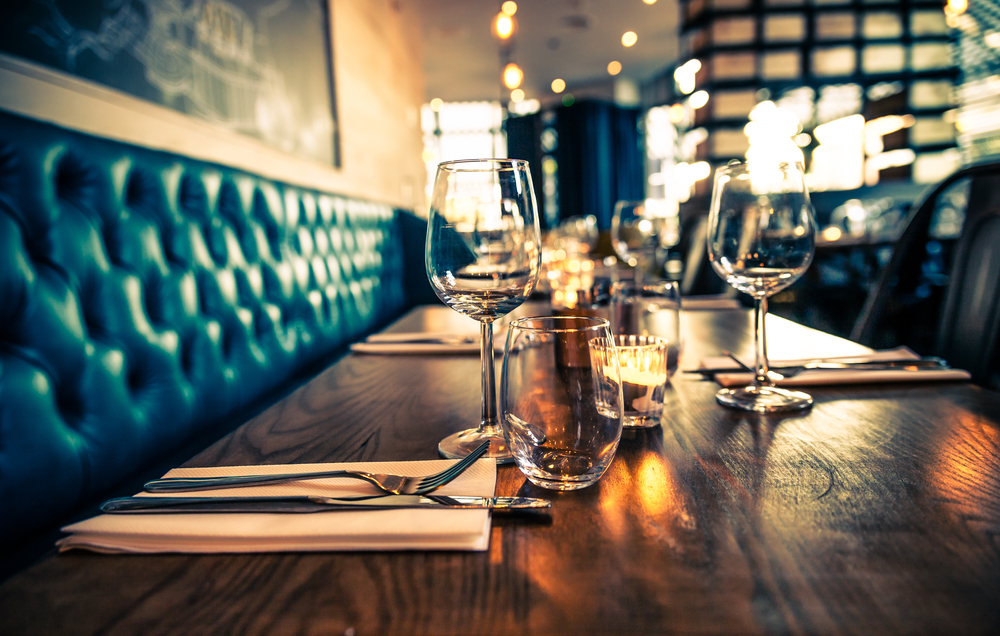 Getting into (and expanding) the business
For Christian Sparrow and his partner, J'aime Sparrow, lengthy careers in the food industry led them to the outer Cape Cod area, where owning both a food truck and a brick-and-mortar restaurant became their reality when they established The Sunbird Food Truck and Sunbird Kitchen.
"The menu at both the truck and the cafe is a product of what inspires us (family recipes, chefs' cookbooks, local ingredients, other restaurants, seasonal dishes, the weather…)," J'amie says. "We love good food and we always felt like it should be simple, approachable and delicious. Like birds, when we spot something good we check it out."
They saw an opportunity to establish a food truck and evaluated it both for themselves as business owners and for prospective patrons—especially Cape Cod's seasonal tourists.
"Our clientele are very diverse," J'amie says. "Lots of locals working extremely hard in the summer juxtaposed with tons of vacationing visitors relaxing and looking for a fun experience to recount about their visit. We try to be thoughtful about what each group is looking for when they stop at the truck."
The brick-and-mortar shop has afforded the duo a different kind of opportunity, one that goes beyond seasonal tourism. "It's fun to swim and get tan, but if you want a real Cape Cod experience, our off-seasons are where it's at," Christian says, referencing the Sunbird Kitchen.
Bringing regional cuisine to metropolitan areas
Ariel Barbouth, owner of Nuchas, an artisanal food truck specializing in empanadas, has focused on more of a niche market within the country's largest metropolitan area. Nuchas brings empanadas, a culinary staple of Barbouth's native Argentina, to a more diverse community in New York City and its surrounding areas—and, in the process, has found success in an area and market that can be tough for vendors to crack.
Barbouth originally intended to start with a food truck, but when an opportunity presented itself to serve tourists in Times Square, he put the food truck idea on hold. "You sort of go with the flow," he said.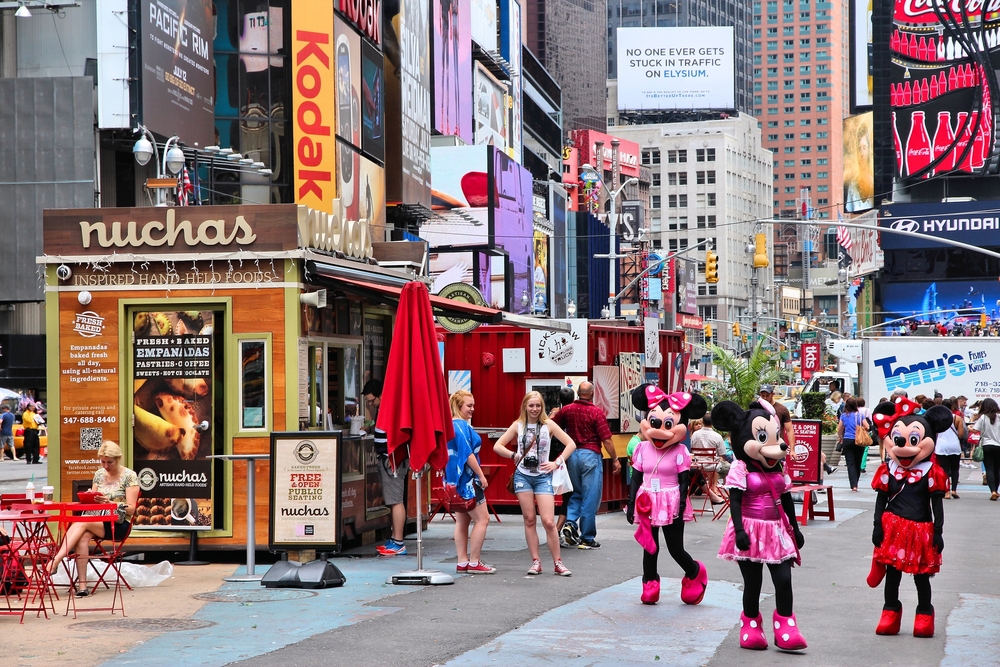 Eventually, Barbouth opened up a food truck, followed by a kiosk in Greeley Square on 32nd Street in Manhattan.
At first, Barbouth's original Argentinean empanada recipes weren't thrilling the Nuchas customer base, so he shifted stylistically away from his roots, adding more spice to please his diverse clientele. Among a slew of awards he's received for his hand-held creations, Barbouth won Entrepreneur of the Year, handed out by the Brooklyn Hispanic Chamber of Commerce.
From New York City to Cape Cod to North Carolina, entrepreneurs of different means and different backgrounds have had the fortune of being part of a trend that has redefined food culture for a new generation of culinary enthusiasts. And what Barbouth, Escobar and the Cape Cod duo can all attest is that in order to evolve from food truck to brick-and-mortar, innovation is essential.
Portions of this article were originally reported in a CBRE | UCR blog post.
MORE FROM PLAY OF THE LAND: