Five Unusual Structures Coming in 2016
26 January 2016 by Daniel Rosen | 2 min read
THESE WALLS CAN TALK
Urban skylines are constantly changing, with modern, unique structures rising amidst more traditional buildings. From decade to decade, new developments have long breathed fresh life into cities, awing residents with their aesthetics and innovations.
Here are five unusual and eagerly awaited developments set to open this year.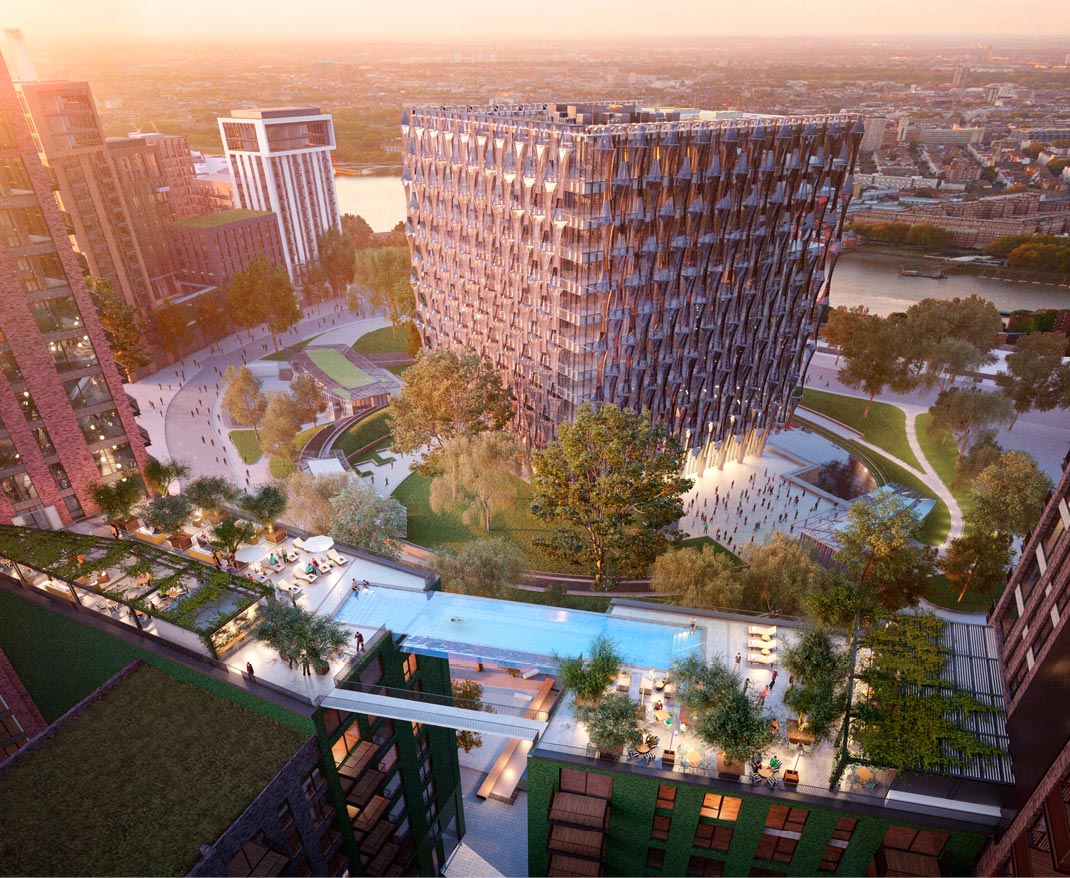 The Sky Pool (London, U.K.)
Londoners who enjoy luxury, fancy themselves good swimmers and have somewhat of a daredevil streak may want to consider moving into the Embassy Gardens development in the city's Nine Elms district. Once completed, the building will be the first to have a "sky pool" situated 10 stories high. The 25-meter-long pool will connect the development's two apartment buildings. Even more thrilling, the Ballymore Group, the developers of Embassy Gardens, plan to make the pool entirely transparent. But not to worry: The pool's glass is 8 inches thick.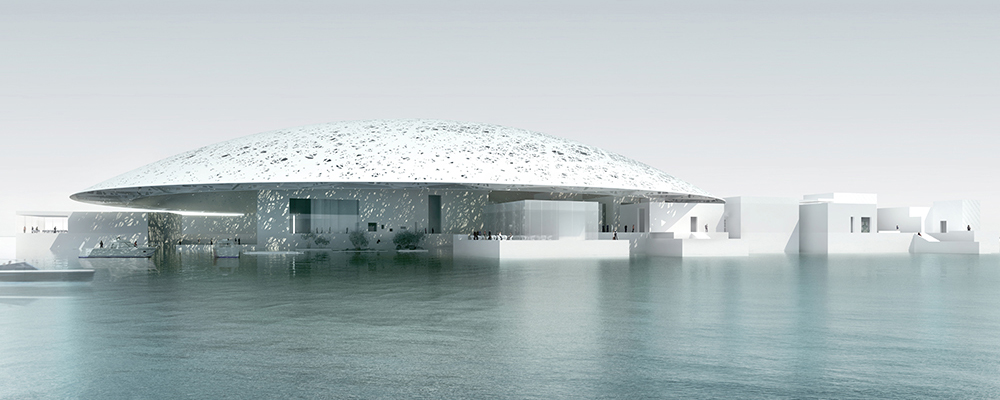 The Louvre Abu Dhabi (Abu Dhabi, United Arab Emirates)
Dubbed "the universal museum in the Arab world," the Louvre Abu Dhabi is the result of a joint agreement between the United Arab Emirates and France to help establish the UAE as the next great art destination. Designed by Pritzker Prize-winning architect Jean Nouvel, the building will be covered by a white dome that is "an emblematic feature of Arabian architecture, evoking mosque, mausoleum and madrasa," the museum says on its official website. While the opening of the museum has faced repeated delays, it is expected to open to the public sometime this year.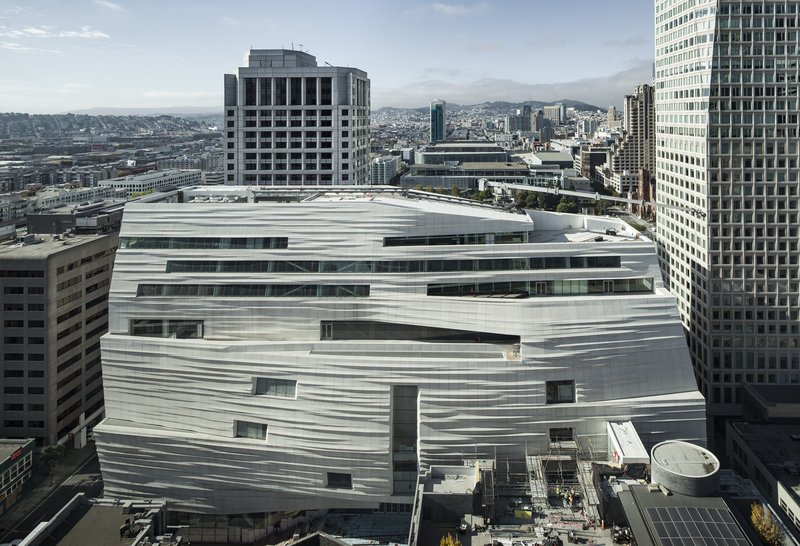 The San Francisco Museum of Modern Art (San Francisco, Calif.)
After undergoing a three-year-long transformation, SFMOMA will reopen to the public in May 2016. It will boast three times the previous exhibition space and an architectural design "that weaves the museum into the city as never before," the museum announced late last year.
Norwegian architecture firm Snøhetta's new design expands upon the 225,000-square-foot building that was originally designed by Mario Botta. This recent iteration of SFMOMA will create 45,000 square feet of free public access to the ground-floor galleries.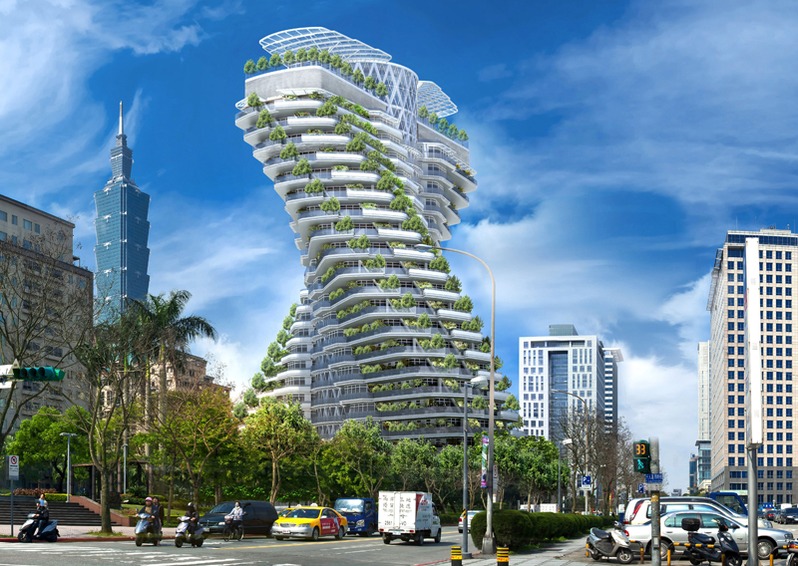 The Agora Garden (Taipei, Taiwan)
This twisting residential tower aims to be as eco-friendly as it is visually provocative. Situated in the Xinyi District in Taipei, and designed by architect Vincent Callebaut, the two helicoidal towers will grow ample vegetation and have a photovoltaic pergola that transforms sunlight into electricity for the building.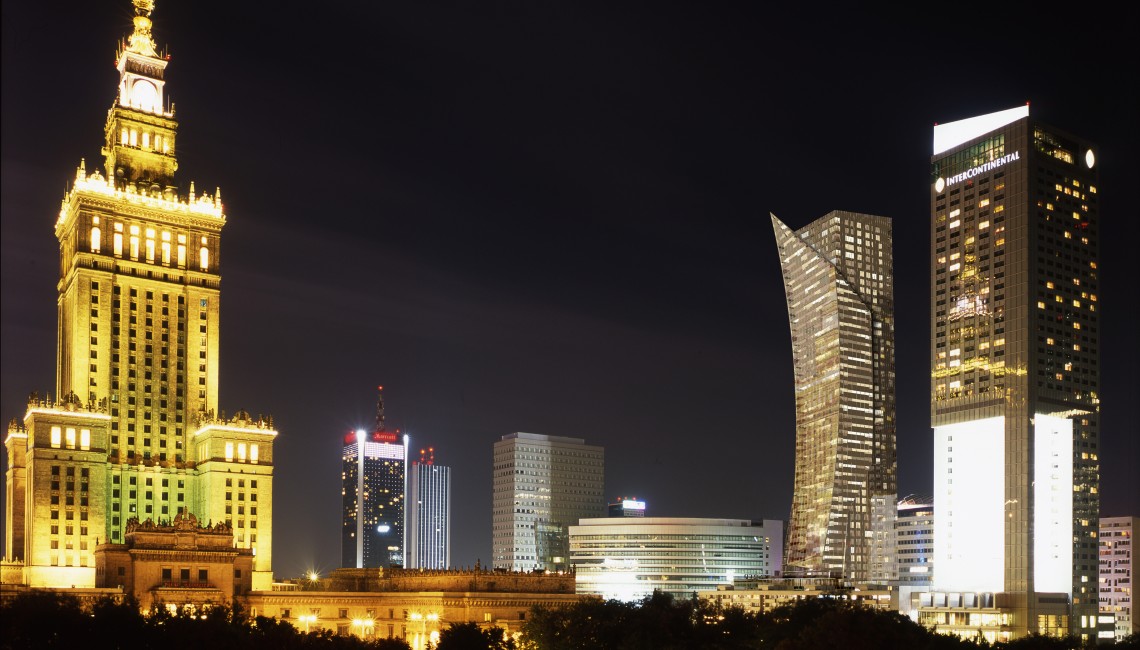 Zlota 44 (Warsaw, Poland)
Polish-born architect Daniel Libeskind's latest project wants to redefine the skyline of Warsaw with Zlota 44, a high-rise residential tower. Offering luxury amenities for its tenants, the building aims to set "a new standard that reflects both the successes and aspirations of the Polish people."
MORE FROM THESE WALLS CAN TALK: