Five Great Cities That Rose From the Ashes
05 February 2016 by Giovanna Fabiano | 3 min read
THESE WALLS CAN TALK
When we think about some of the world's greatest cities—London, Tokyo, San Francisco, Chicago, New York—we think of great cultural and financial centers. We think of iconic skylines and excellent restaurants. But there is something else that should come to mind—resiliency.
All of these cities, in addition to others around the world, have sustained natural disasters that destroyed buildings and homes, businesses and livelihoods. But these disasters also provided an opportunity for growth and reinvention. From the rubble rose new infrastructure and in many instances, an entirely new skyline.
Here are five great cities around the world that overcame adversity and emerged better than before.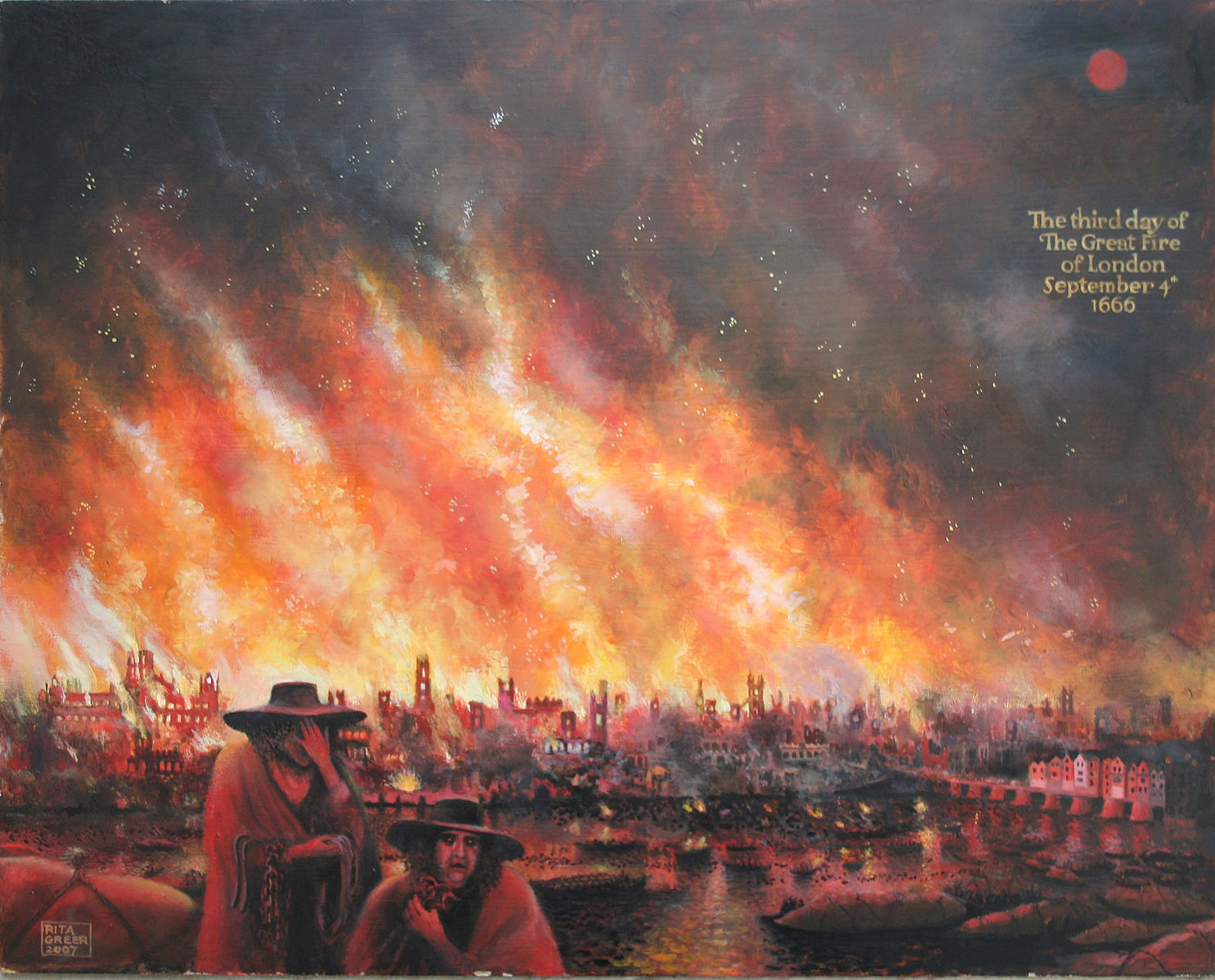 London
Thomas Farriner owned a bakery on Pudding Lane, about a block northeast of London Bridge. Shortly after midnight on September 2, 1666, a fire broke out in his bakery and quickly spread across the city. With only primitive firefighting techniques and a city primarily constructed of wood, the flames consumed the homes of 70,000 of the city's 80,000 residents over the next three days.
When the city was rebuilt, planners took the opportunity to upgrade the urban layout. Many streets were widened or straightened, and King Street was carved through plots of land that were privately owned. By 1676, all of the homes that were lost due to the fire had been rebuilt, now using brick instead of timber. It quickly modernized the housing and architecture in Central London.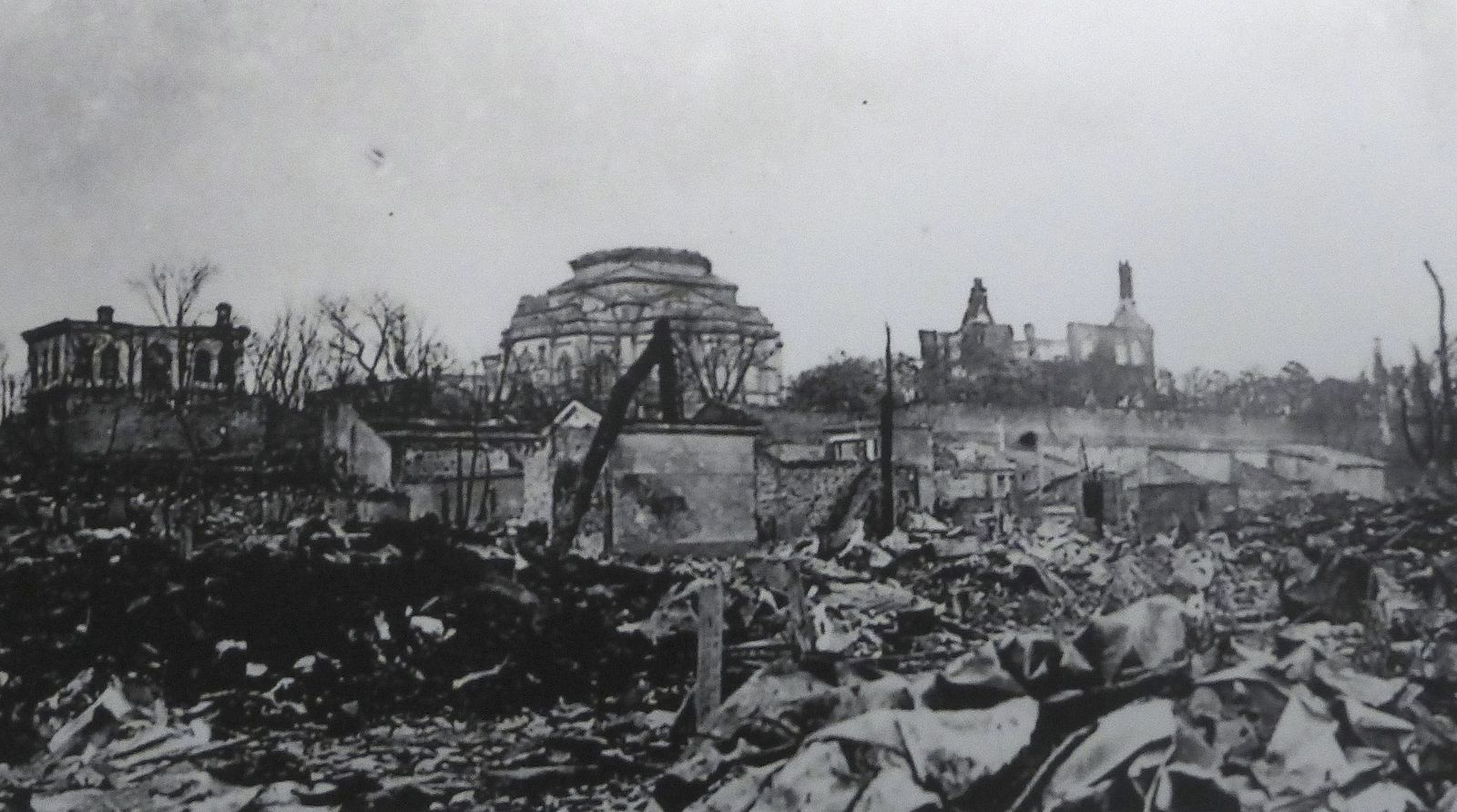 Tokyo
Part of Japan's beauty is its abundance of volcanoes—10 percent of the world's active volcanoes are found in the country. But along with that beauty comes regular natural disasters, from volcanic eruptions to typhoons and earthquakes. Perhaps the most devastating was in 1923, when a 7.9-magnitude earthquake rocked the city of Tokyo and surrounding areas. The earthquake caused more than 100,000 deaths, complicated by a citywide fire that destroyed more than 380,000 homes.
The devastation was so complete that the government of Japan considered changing the capital city. Fortunately, they did not. What emerged from the more than 8,000 acres that were destroyed was an even better version of Tokyo than existed before. City officials took it as an opportunity to adjust property lines and streets, and even create more public space. Many of Tokyo's high-rise residential buildings today sit on these same readjusted streets.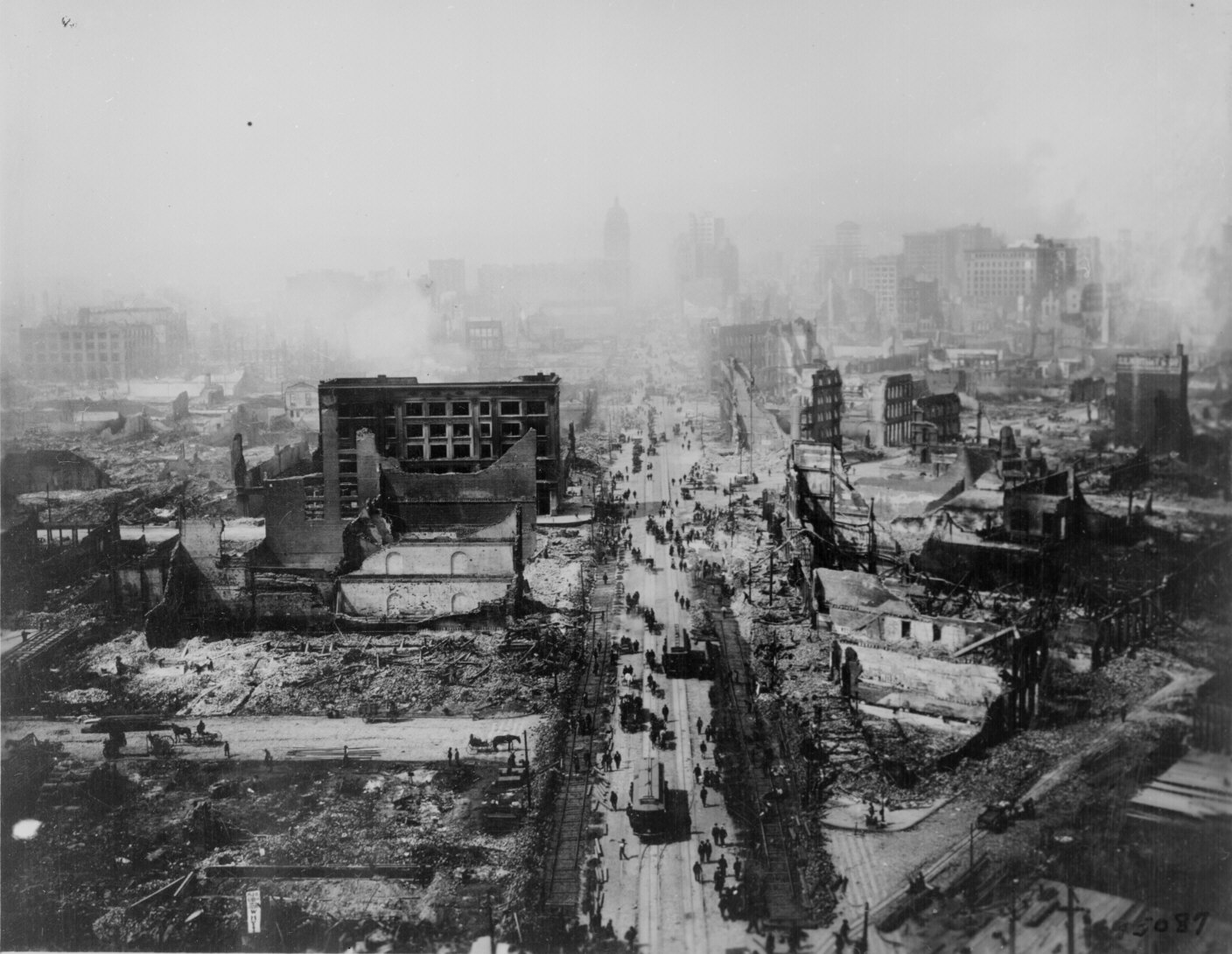 San Francisco
Jack London lived to tell the story of the San Francisco earthquake and fire. In his words, "Not in history has a modern imperial city been so completely destroyed. San Francisco is gone." By all accounts, this was no overstatement. In April of 1906, a 7.8-magnitude earthquake hit 2 miles off the California coast. The earthquake twisted and sheared gas lines in San Francisco, and started a fire that destroyed 80 percent of the city's buildings.
Out of the city's population of 410,000, an estimated 300,000 were left homeless. Over the next three years, the city of San Francisco erected 20,000 new buildings and upgraded to Class A steel construction. Many of these updated, high-end buildings still exist today, such as the Fairmont on Nob Hill.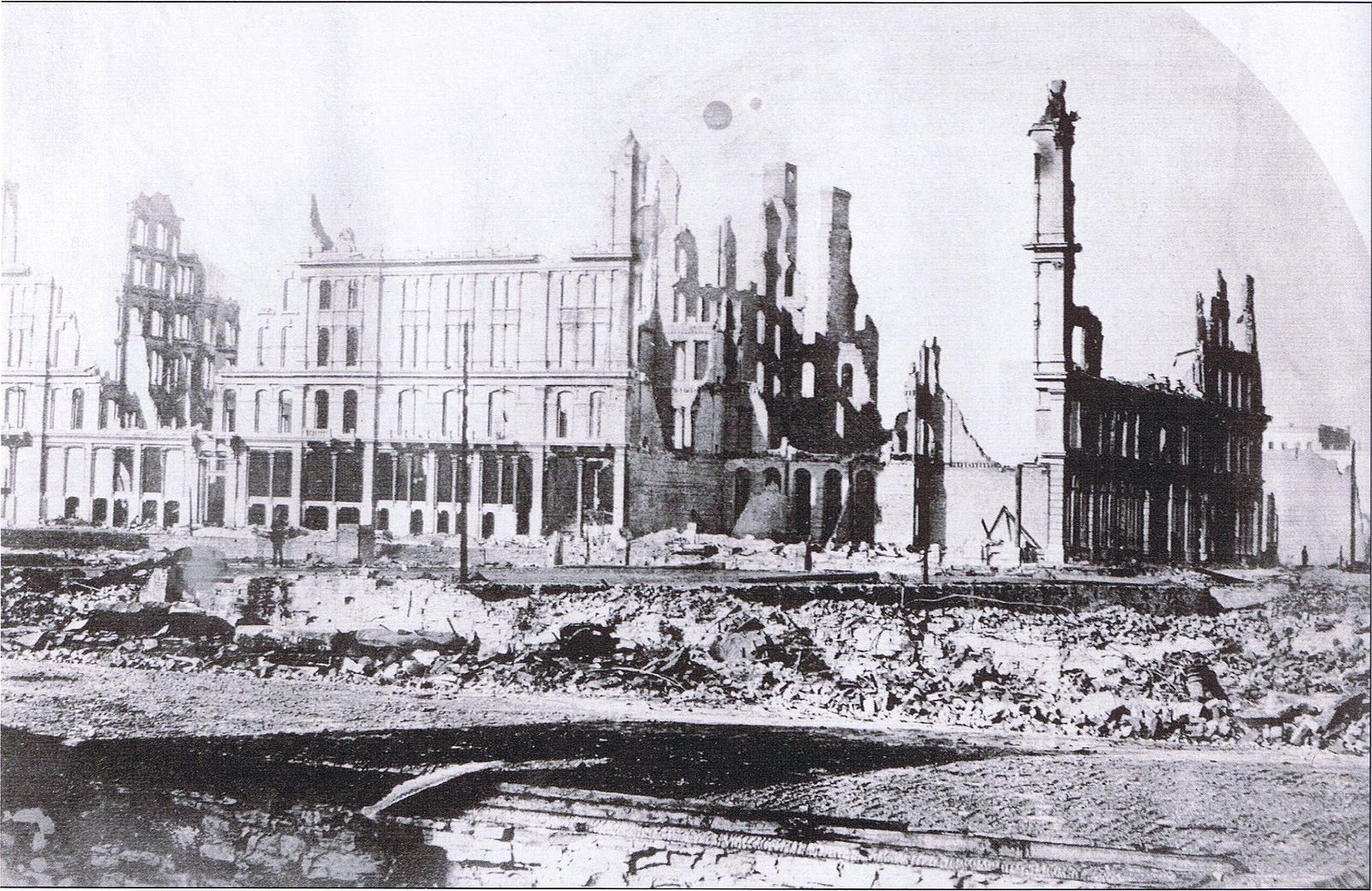 Chicago
A small barn full of hay can become a tinderbox. Such was the case of the Chicago fire of 1871, when a fire that started in a small barn on DeKoven Street would leave more than 100,000 Chicago residents homeless and destroy much of the city's central business district. The fire was so intense that it jumped the Chicago River twice in its path.
What followed is what is known as the "Great Rebuilding." In order to meet demand for new buildings made from fireproof materials, architects began designing in a less ornamental style. Known as "Chicago School" architecture, it defined the distinctive look of Chicago's buildings.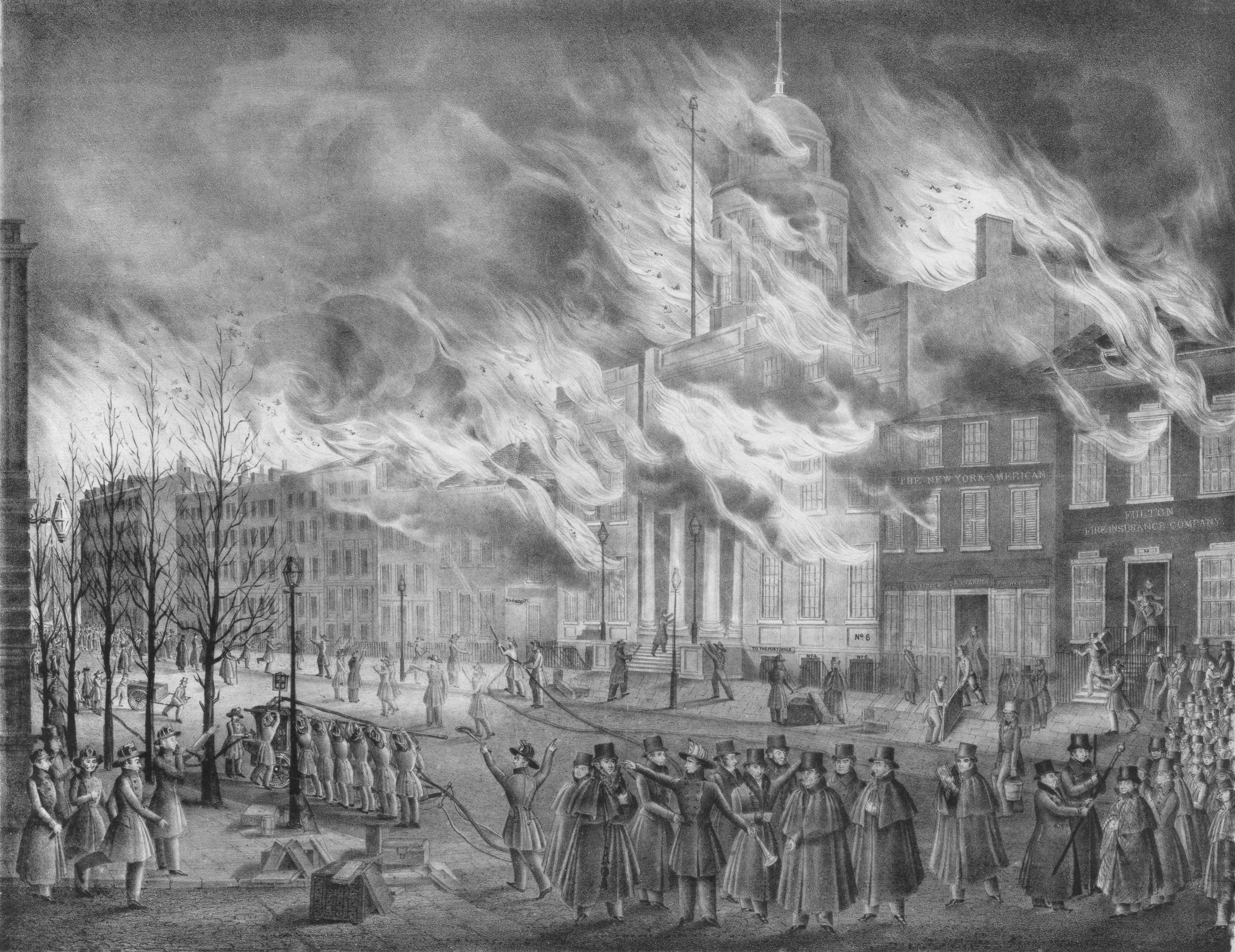 New York City
Similar to other cities, New York was hit with a fire that forced its hand into building with fire-resistant materials, this time in 1835 in what is known as the second Great Fire of New York. Although there had been several devastating fires in New York City (including the first Great Fire of New York in 1776 during the American Revolutionary War and the Great New York City Fire of 1845), the fire in 1835 is perhaps most interesting because it prompted the city to seek a source of flowing water. Shortly after the fire, the city started construction on the Old Croton Aqueduct, which was a 41-mile tube from the Croton Reservoir to New York City. It served as one of the city's primary water sources until 1955.
MORE FROM THESE WALLS CAN TALK: