Five Atypical (and Necessary) Airports Around the Globe
31 August 2017 by Daniel Rosen | 3 min read
THESE WALLS CAN TALK
Traveling by plane is a hugely popular and (sometimes) affordable way of exploring all areas of the world—and it's only going to get more popular. The International Air Transport Association (IATA) predicts that the number of air travel passengers will reach 7.3 billion by 2034.
To accommodate this expected rise, some airports are expanding their existing footprints to fit more passengers and more planes. Others have built airports that are too adventurous for some passengers and even pilots to travel to. As these five atypical airports will show, flying to these destinations is only part of the adventure.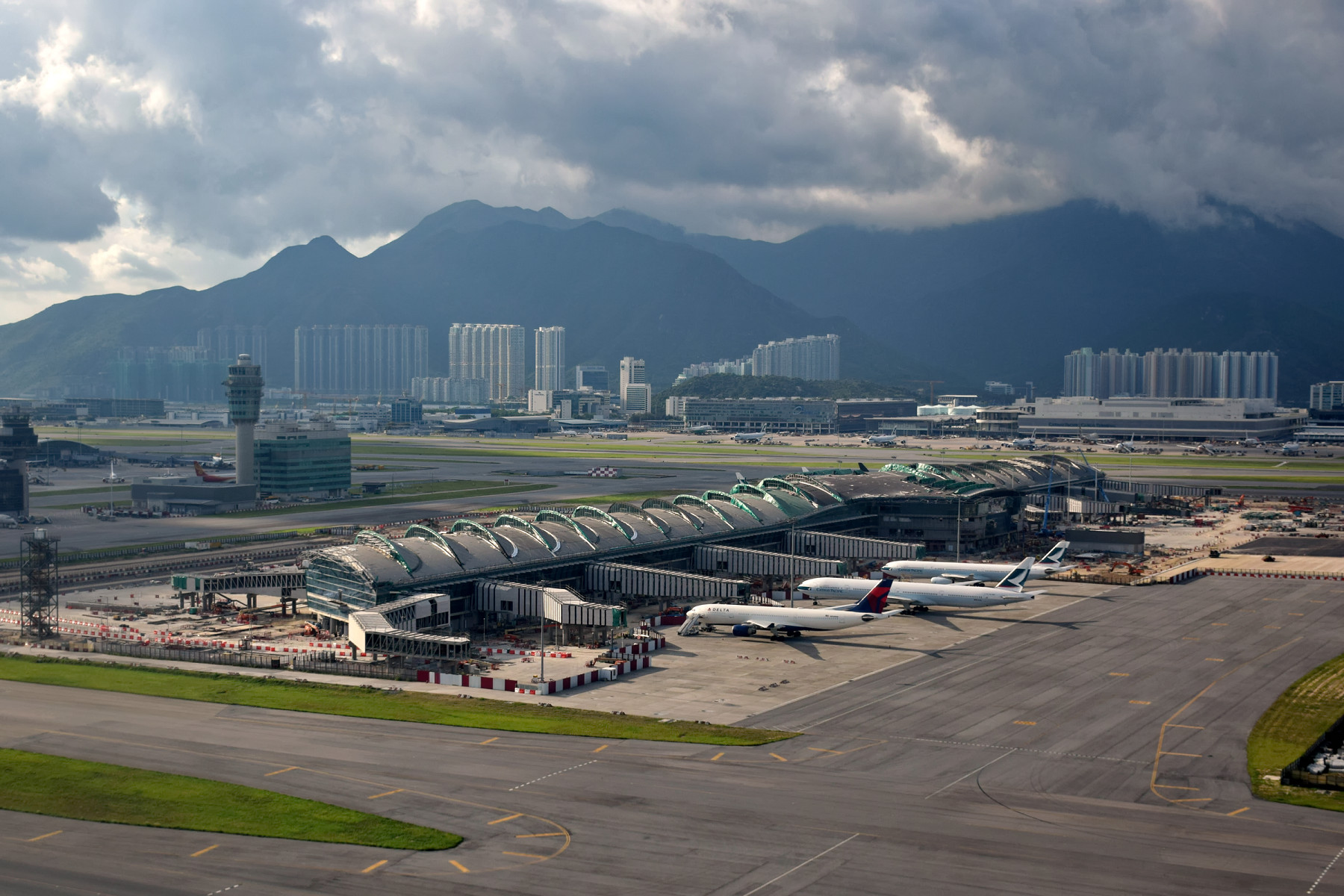 Hong Kong International Airport
To build the Hong Kong International Airport, developers had to reclaim land between the two islands of Chek Lop Kok and Lam Chau. In doing so, the island's size increased to four times its original area (a size roughly equivalent to that of the Kowloon Plaza). It also created one of the world's largest and busiest airports. An estimated 70.5 million passengers traveled to the airport in 2016, and over 100 airlines fly to about 190 locations worldwide. To handle future traffic demand, the airport is embarking on a three-runway system expansion project that will reclaim 650 hectares of land north of the existing airport island, which the airport hopes will make it easier for the 102 million passengers estimated to travel there by 2034.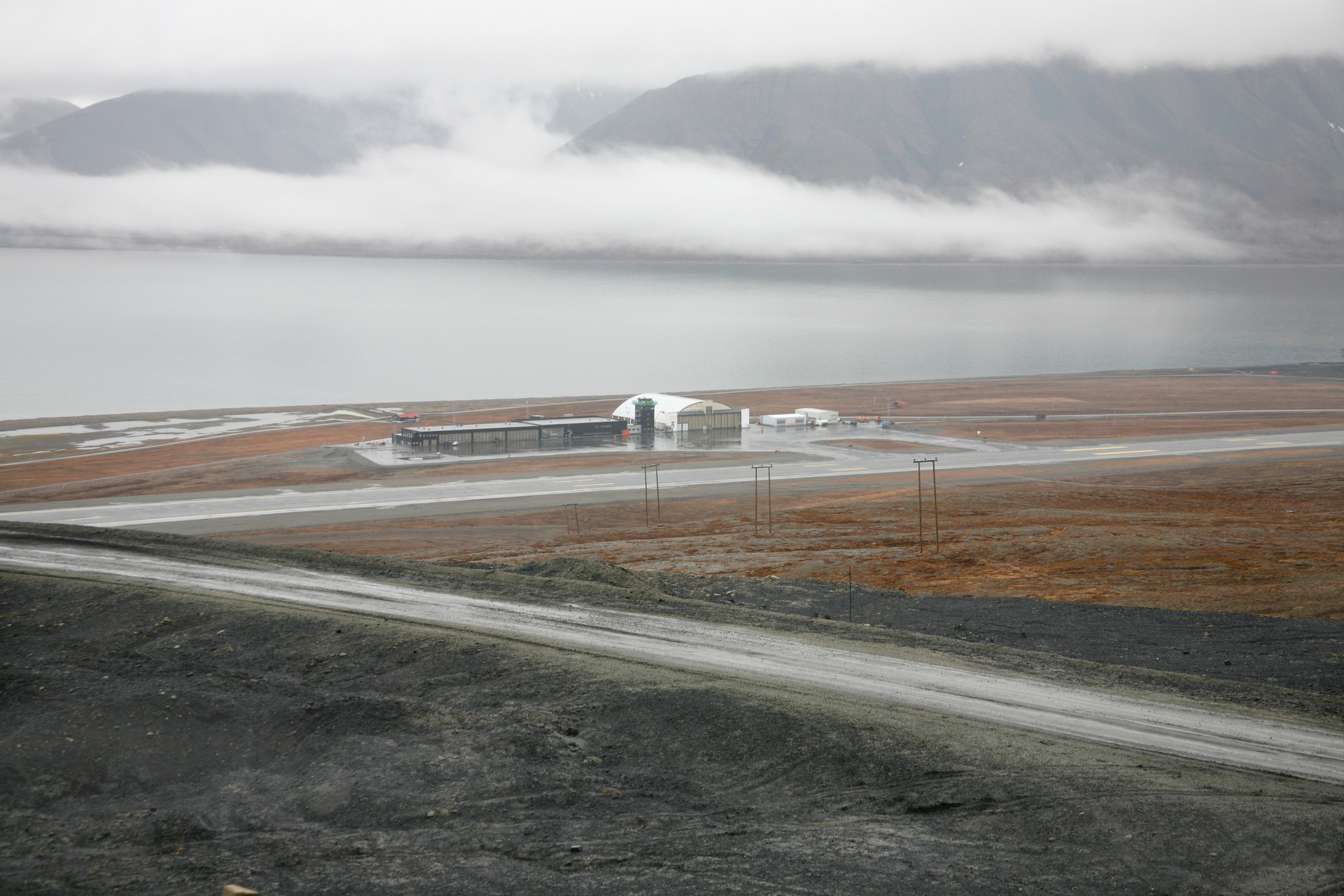 Svalbard Airport
The Svalbard Airport, Longyear is the northernmost airport in the world with regular scheduled air services. Located in Svalbard, a Norwegian archipelago that is situated between Norway and the North Pole, the airport launched in 1975 and helped bring in more visitors to this extremely isolated community. In 2015, more than 82,000 passengers arrived at the Svalbard Airport, per Statistics Norway's report This is Svalbard 2016, which noted that the Arctic is becoming increasingly popular with tourists. The airport is a necessary stop for those explorers looking to embark on a polar expedition.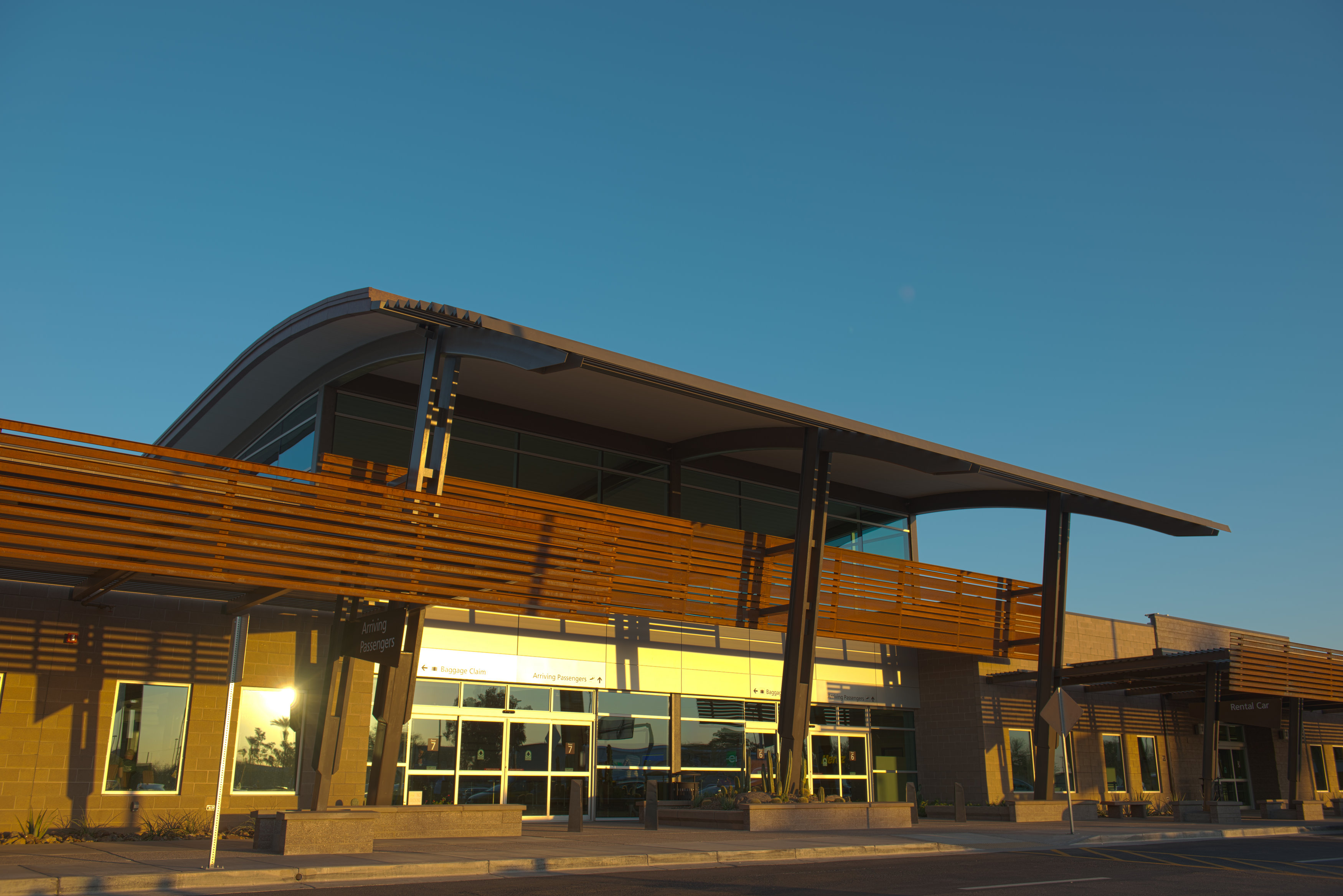 Phoenix-Mesa Gateway Airport
Once the Williams Air Force Base where the United States Air Forces trained, the Phoenix-Mesa Gateway Airport is now part college campus, part commercial airport. After Williams Air Force Base closed in 1993, Arizona State University used part of the land to open its Polytechnic campus, while Chandler-Gilbert Community College also opened its campus on the site. Since launching scheduled airport service in 2007, the Phoenix-Mesa Gateway has become the 39th busiest airport in the country as of 2014, and the number of annual passengers has grown on a consistent basis, reaching a record-breaking 1.4 million passengers in 2016. It doesn't hurt that the Gateway Airport is one of a few airports in the U.S. with three long runways averaging 10,000 feet.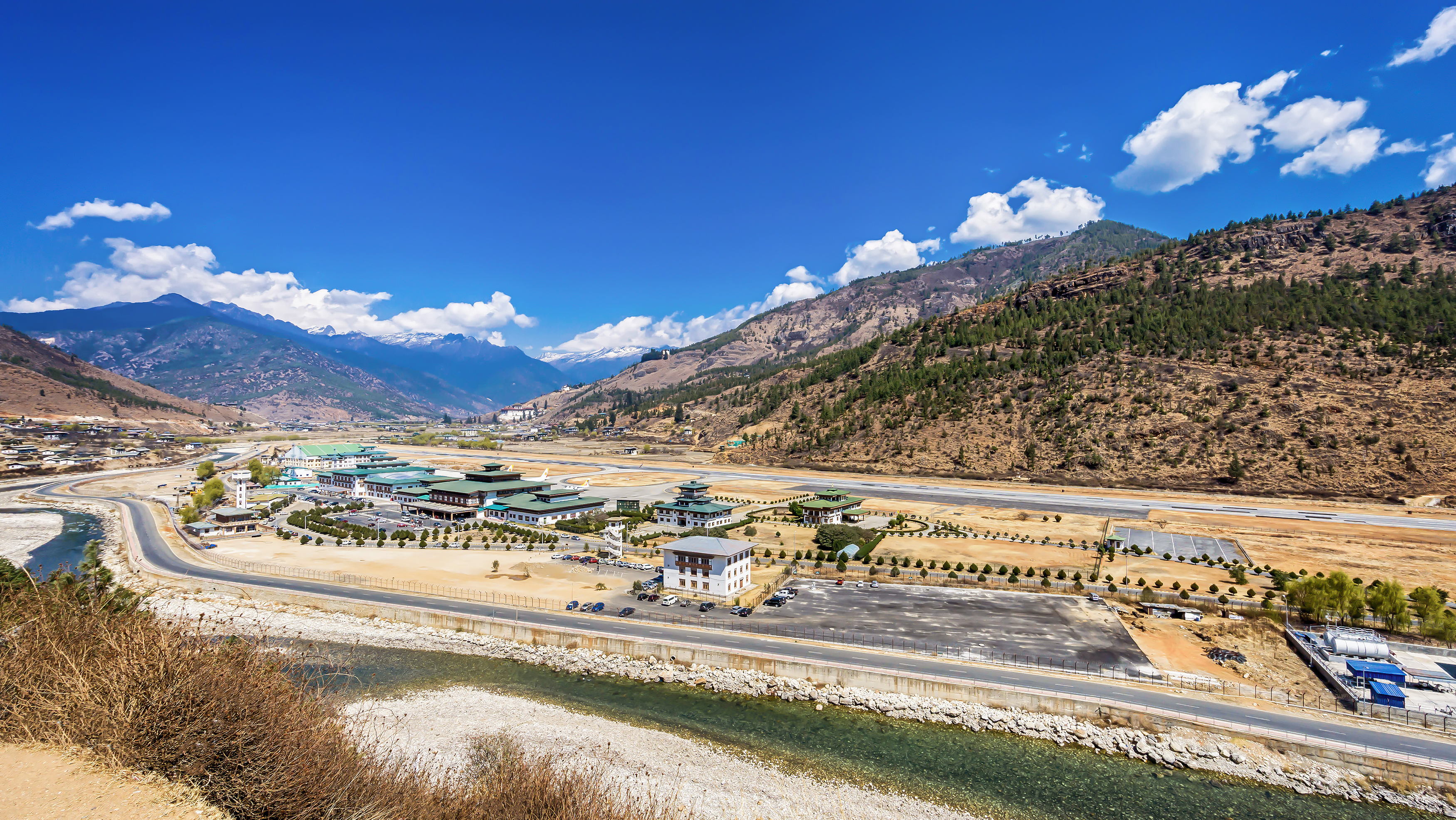 Paro Airport
Imagine traveling to an airport where it's so challenging to land a plane that only a handful of air pilots in the world are qualified to do so. Such is the case of Paro Airport, the only international airport in the Kingdom of Bhutan. To get there, pilots must land on a 6,500-foot-long runway that is situated 1.5 miles above sea level and bordered by mountains that stand as high as 18,000 feet tall. Getting in position to land the plane is the most challenging part, as the airport has no radar to guide planes into the runway. Pilots must make their final approach through a narrow valley and a high ridge that's 1,600 feet away from the airport. Complicating matters is the fact that the ridge completely obstructs the pilot's view of the airport until the pilot turns around the ridge. Despite these challenges, few pilots and passengers have been scared away from traveling to Bhutan—over 181,000 passengers visited the airport in 2012. Most recently, the Duke and Duchess of Cambridge flew to the airport without incident.
Macau International Airport
If Macau's idea of building an airport on reclaimed land off the east coast of Taipa wasn't challenging enough, operating an international airport to compete with airports in Hong Kong, Shenzhen and Guangzhou might have seemed like a daft idea. But since Macau International Airport's opening in 1995, it has become a booming hub of international travel. Last year, over 6.5 million passengers traveled to the airport. Local government officials are now exploring ways to reclaim neighboring water areas by the airport for an ambitious expansion plan that would accommodate 15 million passengers.
No matter how daring or how innovative an airport's design may be, these airports prove that having more runways and airports will help accommodate a rapidly growing number of globetrotters.
MORE FROM THESE WALLS CAN TALK: