"If you don't see, don't ski." That was Martin Sabelko's golden rule as a ski instructor in Kitzbuehel, the legendary Austrian ski area, after graduating high school. But it's a motto that serves him well as an investment manager today … especially of other people's money. For more than 10 years now, Sabelko has been managing director of Central and Eastern Europe (CEE) for CBRE Global Investors. And while the region he covers is up-and-coming, it's still new snow for many investors, and the watchword is managing risk.
"The CEE investment market is enjoying healthy demand from investors with a great variety of profiles, including those with higher risk appetite," he says. It's a trend that melds nicely with a "great increase in the number of projects offered for sale in most CEE jurisdictions."
Jos Tromp agrees, especially when it comes to yield. "The spreads between yields from the West to the East are quite favorable," says the executive director and head of research for CBRE in Continental Europe.
RISING TIDES
In fact, Central and Eastern Europe are riding a tide of global investment that's washing away records and flooding most European precincts. The irony is that it comes as a greater sense of risk starts to slip into the market. This odd moment in time has been captured by this year's edition of the CBRE Global Investor Intentions Survey, which picked the brains of more than 1,250 major investors to gauge where their capital is expected to go in 2016.
In fact, this year simply builds on the growing momentum of the past few years, and the survey projects a chart-topping bulk of global investments crossing the $1 trillion mark.
Of course, it should be no surprise that the predominant destinations on the world stage are North America and Western Europe, garnering the only double-digit votes in the survey (48 percent and 26 percent, respectively, of respondents).
But in the rest of the world, Central and Eastern Europe lead the pack in terms of investor intentions, and the region was one of only two that increased over 2015. CEE rose from 5 percent last year to 8 percent, while Central and South America rose from 2 percent to 4 percent (North America and Western Europe were both down two points).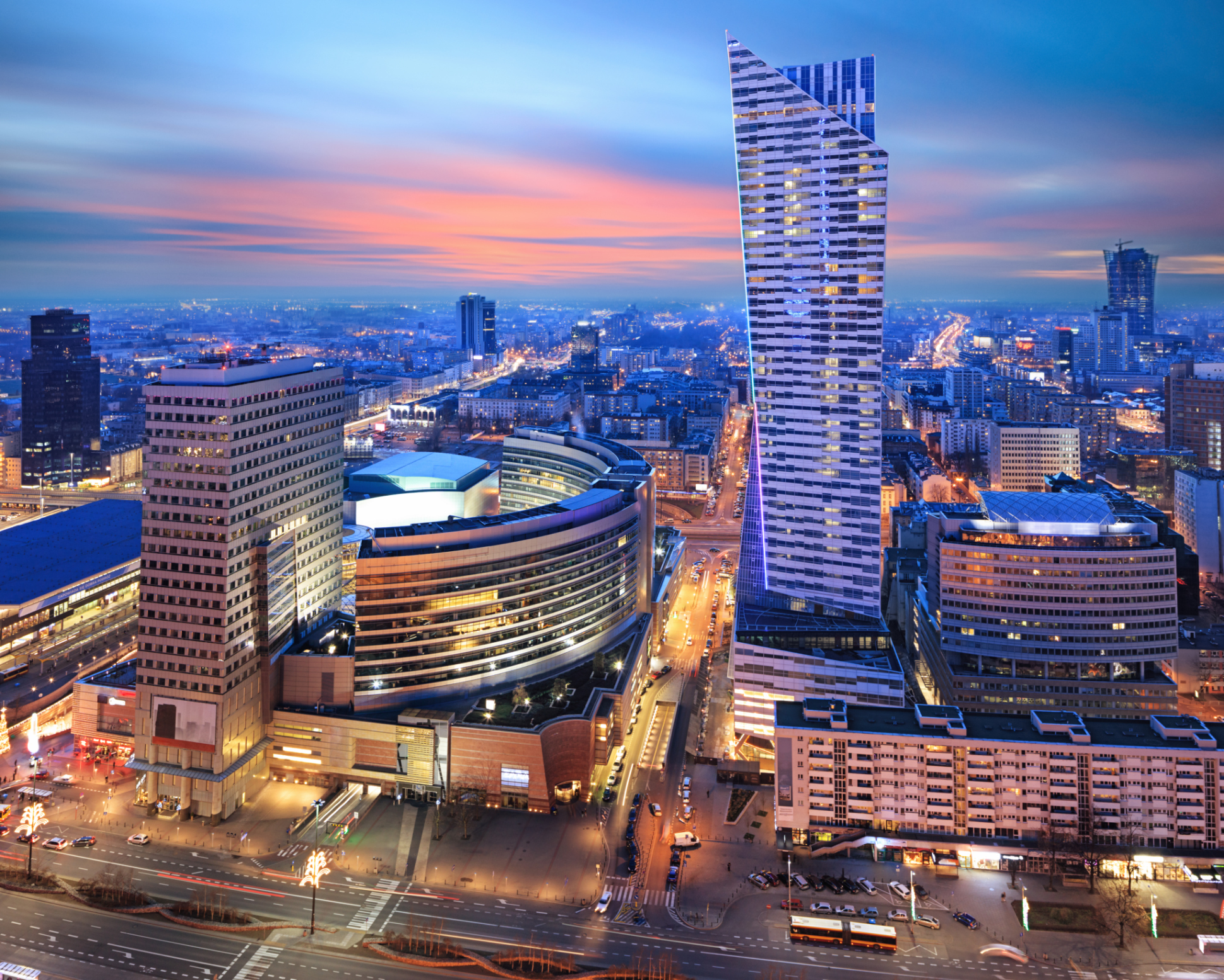 WEIGHING RISK
But why are more investors turning to CEE this year than before? "It's a tricky one to explain," says Michael Haddock, senior director of EMEA Research for CBRE. But he does try: "The levels of GDP growth are quite a lot higher in the CEE region … but they're no higher than they were a year ago."
Tromp agrees, explaining that the pace of the economic recovery in Central and Eastern Europe has been on a steady ascent since the fall of Communism, "whetting investor appetite and encouraging the growth in the real estate market." But no more so than in years past.
Neither is the political situation a clear answer, given that the No. 1 CEE investment target, Poland, post-election, "is perceived as a less-desirable investment location."
So, if not GDP or politics, then what? "I would say it's the result of changes elsewhere that are making people look at CEE," Haddock reasons, defining those changes as a mix of pricing and product availability in Western Europe along with the competition for assets. Players willing to step a bit further out on the risk limb to avoid overcrowding will find "higher yields and/or less competition for assets in CEE markets."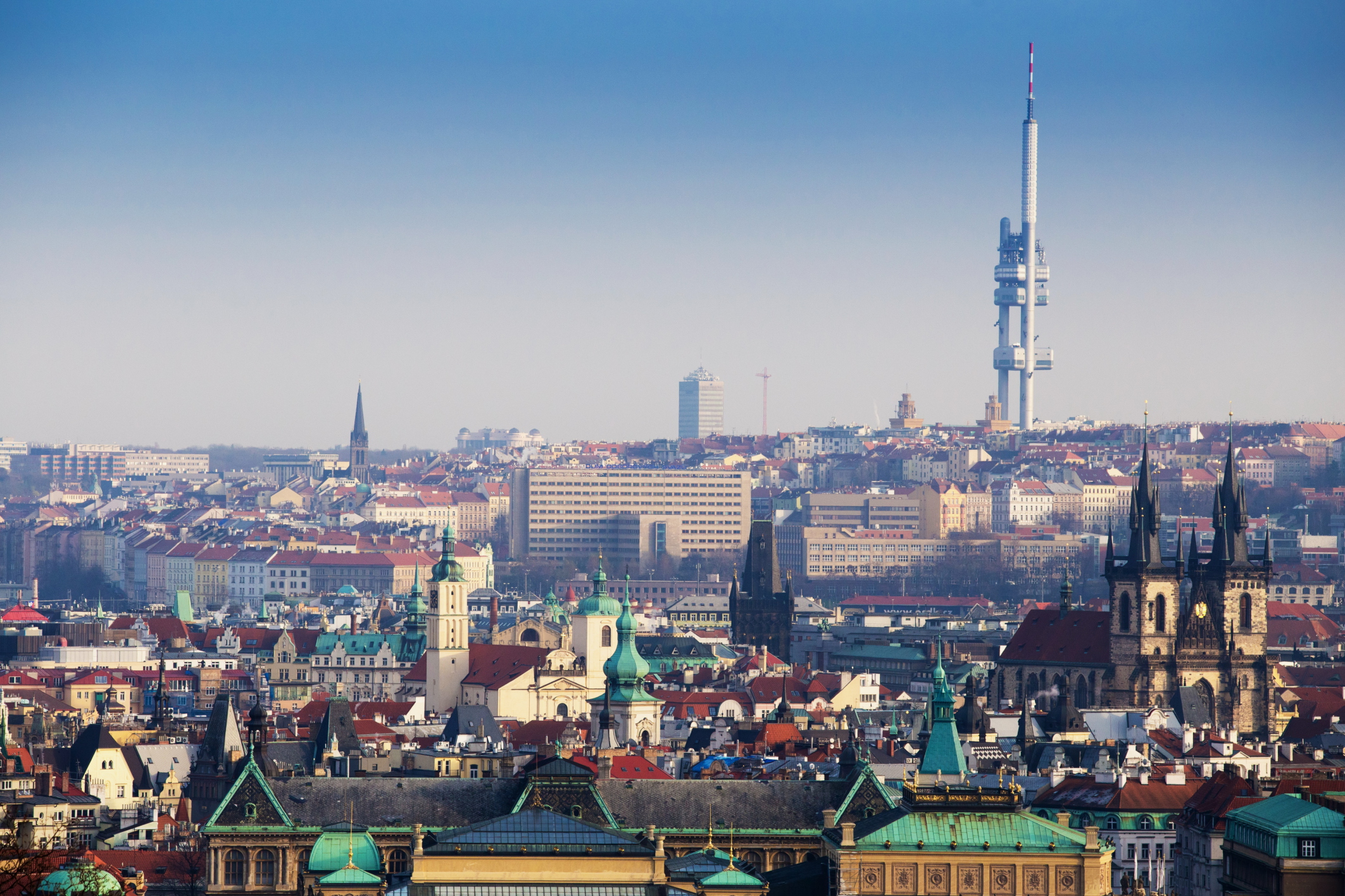 CAPITAL FLOWS EASTWARD
They call it capital flow for a reason, and the survey does trace the river of money. Not surprisingly, there's a hometown bias among most investors. So, the survey says, "EMEA-based investors see Western Europe as the most attractive location, and when moving outside their core areas, [they] see value in Central and Eastern Europe."
And, as we've noted, Poland is first-come as the given capital flows to CEE. What countries are next?
According to Sabelko, on the broadest of terms, there's a descending order of popularity as the risk increases. After Poland, "next on the list is the Czech Republic, followed by Slovakia, then Hungary, Romania and Austria." In fact, he adds that his native Austria is actually one of the most stable CEE countries, "limited only by product and the size of the investment market."
And, it should be noted, all are members of the European Union, a factor that resonates in investors' minds—one that right now is a big question for Europe's most popular investment destination, London. We'll have to wait until June 23 to hear the results of a pending referendum on the so-called Brexit, Great Britain's ultimate answer to its relationship with the Union. The survey states that while gateway cities are the most popular for investors, and London continues to top the list, "it is much less popular than in previous years."
WHICH TO CHOOSE?
Taken on a macro level, office, retail and multifamily are the three darlings of global investors, garnering nearly 30 percent, 21 percent and 20 percent, respectively, of surveyed investors' interest. For EMEA-based players, industrial squeezes out multifamily for the third-place spot.
Drilling down a bit further, in Central and Eastern Europe it seems office, retail and industrial are the prime focus. "There's a strong preference for investors looking outside of their home markets for the first time to invest in the biggest and most liquid markets and in fairly straightforward assets, such as single-let office buildings," says Haddock. "It's a relatively easy asset to manage."
An additional factor is that CEE hardly has institutional residential product to offer. This is owing to the focus on homeownership after the fall of Communism. While this is changing, it's still a very small market.
And in industrial, the watchword is logistics. Sabelko is seeing a growing tenant presence, fueled by "the growing demand for online shopping." Prices in the sector are rising, he adds, "in the face of a limited supply."
SKI WHAT YOU SEE
But the survey shows that this is not a year for living dangerously, and on a global scale, there's a flight to the safety of core, with investments there jumping from last year's 27 percent to a current 34 percent of investor interest. Meanwhile, investments in products with more exposure dropped, including value-add (from 40 percent to 35 percent) and opportunistic (12 percent to 11 percent). A slight uptick in distressed assets, from last year's 2 percent to a current 3 percent, barely moves the needle.
The overriding message emerging from this year's survey, then, is one of growing caution, even while the near-term investment prospects remain bright. "The feeling of the moment is that there's a lot of capital out there that wants to be allocated, and the pricing and occupier fundamentals are quite strong," says Tromp. Based on this alone, he would expect increasing transaction volumes in Continental Europe.
"It's our obligation to put the risk to the return and manage expectations."
But then, he factors in such unknowns as early signs that the U.S. market is peaking and continued concerns over China. "As soon as things start turning globally, Eastern Europe, which is 90 percent dependent on foreign capital, will see the effects very quickly," he says. "The real estate investment market is very much given to the perception of risk."
"We were already starting to see the first signs of that risk aversion in the transaction market toward the latter part of 2015," Haddock adds. But the new survey left no doubt that "investors are becoming more risk averse."
"If 2015 was a risk-on year," the survey shows, "2016 seems to be shaping up to be risk-off in real estate."
Which is a major consideration for those in the trenches—especially those with the fiduciary responsibility to manage other people's money. "It's our obligation to put the risk to the return and manage expectations," says Sabelko, a challenge that only increases in a market of mixed signals. These are the slopes reserved only for expert skiers.
MORE FROM PLAY OF THE LAND: