Earthquake 'Epidemic' Theories Stand on Shaky Ground
18 May 2016 by John Salustri | 6 min read
THESE WALLS CAN TALK
No region of the world is without its indigenous natural threats—from coastal hurricanes to inland tornadoes. And in the wake of natural disasters, there is always a wealth of speculation on the nature of nature and an equal amount of second-guessing on the best practices for survival. And it is here where the built environment meets a sometimes inscrutable Mother Nature.
For specific regions of the world, the threat comes not from the skies but from below. In 2015 alone, there were 61 earthquakes around the globe registering 6.5 or higher in magnitude on the Richter scale, from Chile and Peru to Alaska and Nepal, and 18 and counting so far this year.
But that 6.5-magnitude cutoff tells only half the story. In Oklahoma last year, in a region of the world known historically more for wind-driven catastrophes, there were 907 quakes registering 3.0 or greater.
There's a certain easy, armchair speculation that follows what appears to be the increasing frequency of earthquakes around the world. Such was the case this past April, when, within a three-day span, a quake measuring 7.8 hit Ecuador and one measuring 7.2 rocked the Japanese island of Kyushu. Talk of epidemics and the possibility of connections between the two incidents appeared as a sort of cultural aftershock.
"Immediately following the Ecuador earthquake, I sensed a general concern in the media that the earthquakes could be related in some way and that more could follow," reports Scott M. Adan, Ph.D., S.E., director of seismic assessment services at CBRE.
But the U.S. Geological Survey was "proactive in debunking those issues. From a geological standpoint, these two recent large events were purely coincidental." For the record, the USGS is the 137-year-old arm of the Department of the Interior that, according to its website, "provides science about natural hazards that threaten lives and livelihoods."
AN EARTHQUAKE PRIMER
Adan tells Blueprint, presented by CBRE, that there are actually three types of quake-producing faults, two of which surfaced—literally and figuratively—in April. The Ecuador quake was what he calls a "classic" subduction zone event, wherein one tectonic plate essentially slides beneath another. There are subduction zones in the Japanese region as well, and it was this activity that caused the horrific 2011 quake and tsunami. That event measured a staggering 9.0 on the Richter scale.
But the relatively milder April quake in Japan was one more akin to San Francisco and the infamous San Andreas fault than to Ecuador. (For comparison, the famous 1906 San Francisco quake was estimated at a magnitude of 7.8, "estimated" because the Richter scale didn't come along until the 1930s.) It's called a strike-slip fault, where two plates begin bumping and grinding against one another in a horizontal direction, parallel to the line of the fault.
A third type is "what are called normal and reverse faults," says Adan, "where the surface of the earth is squeezed, pushing mountains higher and valleys lower," a phenomenon that occurs in Utah. "The Wasatch Mountains are being pushed up by the internal compression of the North American plate."
The increasing seismic activity in Oklahoma may not fit any of these categories but might be induced, of human origin, and the USGS is currently on the case, monitoring earthquake activity, "examining industrial data and evaluating any relationships between seismicity and industrial actions," says its website.
In fact, the organization reports increased activity not just in Oklahoma but throughout the central and eastern U.S. From 1973 through 2008, there were an average of 21 quakes measuring 3.0 or larger. "This rate jumped to an average of 99 M3+ earthquakes per year from 2009 [through] 2013, and the rate continues to rise."
Soil conditions also directly impact the degree and location of damage, as was proven in Ecuador. "Most of the damage and casualties occurred in Guayaquil," says Adan, "a city located almost 200 miles from the epicenter." Located on the Guayas River delta, Guayaquil sits on "silt, sand and alluvial sediments, which amplified the earth's movement."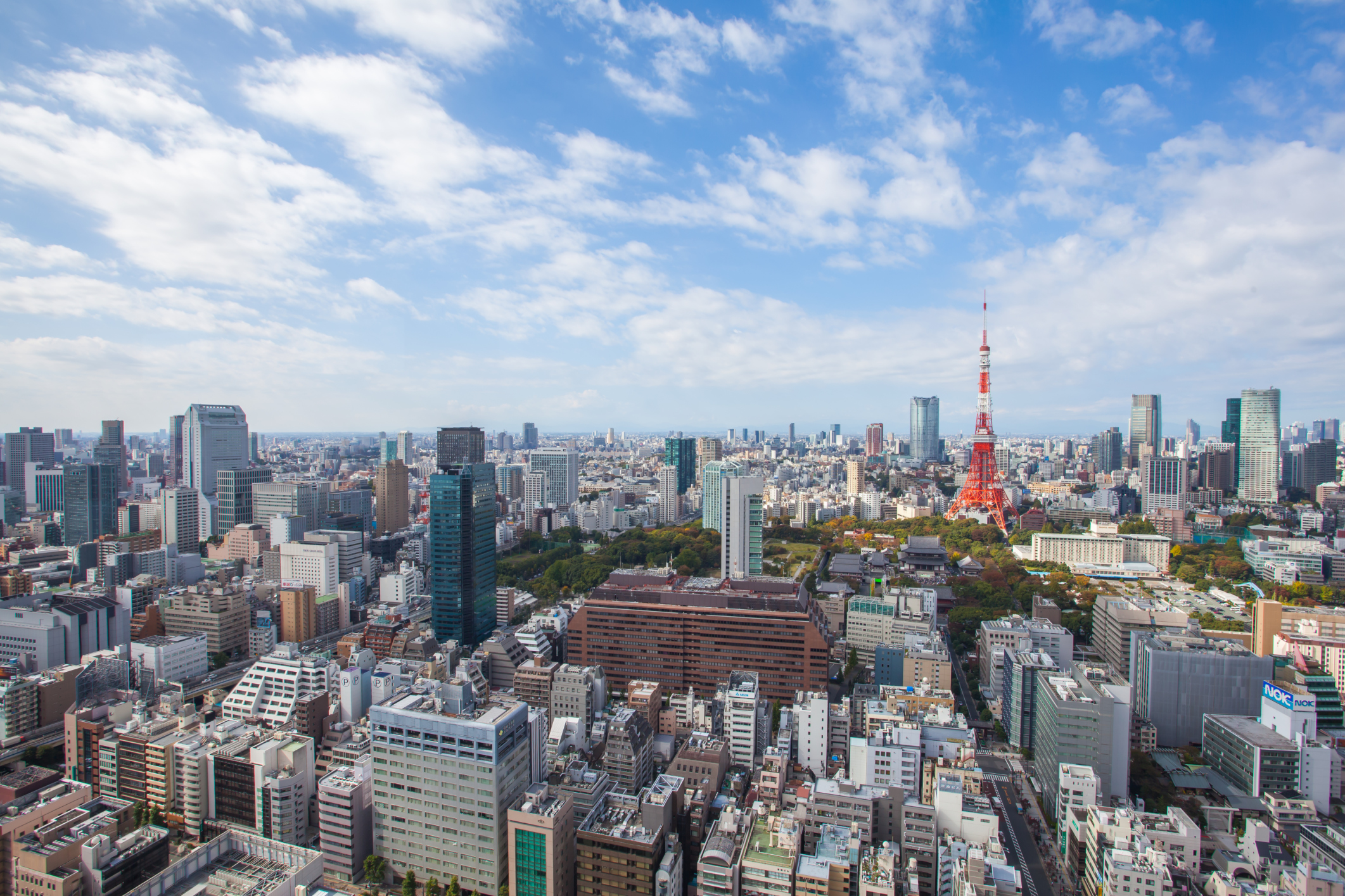 BUILDING FOR SAFETY
There is good that comes out of natural disasters. It can be found in the advancement of practical sciences—such as levee construction after Hurricane Katrina or building codes in the wake of the 2011 Japan quakes. The April events prove the importance of these codes, in one case when they're in place, and in another when they're not.
"In Japan, the big date for earthquake codes was 1981," says Ben Duncan, CBRE's North Asia president. That year saw the birth of a countrywide code that is virtually bulletproof, leading The New York Times to proclaim "modern Japanese buildings among the sturdiest in the world during a major earthquake," far ahead of the United States.
At its core is a building design calling for shock absorbers that isolate the foundation from the surrounding earth and reduce the tendency of buildings to sway laterally. "If you want to go state-of-the-art, it's building with a base-isolation design," says Adan.
Modern Japanese buildings among the sturdiest in the world during a major earthquake.
And while the technology hikes construction costs by roughly 5 percent, it also raises the safety factor. He explains that commercial buildings are rated by performance, ranging from a state of collapse to "the gold standard … operational." A base-isolated building is expected to be operational directly after the quake.
In fact, most of the damage and loss of life in Japan were sustained at the residential level, where, as he explains, older traditional structures were often expanded with a second floor and topped with heavy slate tile roofs. "The damage occurs because the older earthen-constructed walls have no ductile reinforcement, leaving them weak and brittle."
Codes aside, feeling your building sway around you is "an unpleasant experience," says Duncan. Building occupants felt it in April, but that uneasiness was "counterbalanced because they felt safe."
That safety issue is obviously an important one for investors and tenants alike, and Duncan says that both potential occupiers and buyers can order a numeric assessment called a PML—probable maximum loss—which gauges an asset's ability to withstand a quake.
"There are surveyors who are qualified to do that assessment," he says, adding that it's a great tool to ease the minds of employees and other stakeholders. "Some investors won't look at buildings older than 1981."
The Ecuador stance on codes, however, stands on shakier ground. "Japan, being a more developed nation, has better building codes and a more diversified stock of building materials and types," says Adan. "Ecuador is somewhat less developed with a limited availability [of] diversified construction commodities.
"The de facto go-to standard in construction there is reinforced concrete frame, infilled with brick masonry," he continues. "Most of these concrete frames don't have enough confining rebar ties or even enough reinforcement in general, so when undergoing earthquake motions, they crack and rupture. If there's nothing to hold the concrete in, it basically explodes and there's a catastrophic failure." Like many of the buildings themselves, the local building code also needs tougher reinforcement.
To be effective, codes must be updated and upheld, and Duncan says the same is true for best practices in building management. He reports that safety procedures have advanced far beyond what they were in 1981.
"The responsibility carries far beyond getting operations up as quickly as possible," he says. "While that's important, what's critical in the midst of such devastation is making sure our people, staff and tenants alike, are accounted for and protected."
He says this is particularly true in a society like Japan, where "people rely on processes and procedures, and in their absence, things can fall apart pretty quickly. Once everyone is accounted for as quickly as possible, we switch to estimating and assessing damage."
Codes in themselves mean little without a greater awareness, Duncan says: "Survival is the most important thing."
MORE FROM THESE WALLS CAN TALK: