There's a time-honored image of artists and inventors struggling alone in dusty garages or drafty garrets before revealing to the world their next great thing. But cramped quarters and isolation might be trappings of the past. Today, a budding Steve Jobs or Vincent van Gogh can work their way out of obscurity and hone their world-changing contributions in relatively comfortable digs—enjoying all the while the company of like-minded creators.
Around the world and in increasing measure, the commercial real estate community is recognizing this creative spirit as a viable business entity, and enclaves are cropping up to foster collaboration and expression. Places like Tileyard in London and Makers Quarter in San Diego are bringing the individual spirit of invention, no matter the medium, together with community and neighborhood.
And in a classic good-for-goose-and-gander scenario, such developments also serve their cities by helping to revitalize downtrodden neighborhoods while exciting the creative juices and productivity of its populace.
ALIVE WITH MUSIC
Such was the case in London's North End. Nick Keynes and Michael Harwood, two music publishers and former members of the British band Ultra, teamed up with other music executives to make a rundown area near Kings Cross hum again. Their brainchild is Tileyard, a creative media hub dedicated to musicians, composers, singers and music makers of all stripes.
In a dual offering in the sprawling 105,000-square-foot music factory, there's Tileyard Studios and Tileyard Music. In the first, music makers can find space to record, compose and even host events. In the second resides a boutique management and publishing house with such contemporary European names as Sigala and Tiggs Da Author, backed by a catalog of more than 1,000 songs.
"Tileyard is a bit of an enigma," says Niall Ingham, senior surveyor for CBRE's advisory and transaction services in London. "It's a collection of quasi-industrial buildings that aren't particularly attractive. It's a 10- or 15-minute walk to the closest tube station. On the face of it, it's quite a challenging location."
They made it work, he explains, because of the draw of community. Keynes and Harwood "pulled together all these names in the music industry," he says, and made it "a good place to be." Made even better when they began running a dedicated shuttle to the tube.
It should come as no surprise that Tileyard and developments like it are getting the backing of local and even national governments.
Rents didn't hurt either. "That's the beauty of it," Ingham tells Blueprint, presented by CBRE. "If they were to let it as industrial space, rents would be around 15 to 20 pounds per square foot. But for office and studio space, rents are 35 to 40 pounds (roughly US$58) a square foot." And while that's nearly double, it's still "very cheap for office space in this area of London. Some of these artists at the start of their careers aren't making huge money, so it has to be affordable."
Tileyard stands to gain as well from proposed development in the vicinity. Ingham explains that Argent Group "has been master-planning a 67-acre regeneration of Kings Cross. There is a plan for a total of 50 new buildings and 1,900 new homes as well as 20 new streets and even public parks."
It should come as no surprise that Tileyard and developments like it are getting the backing of local and even national governments. Because of the music industry's digital nature, Tileyard falls under the auspices of Tech City UK, a quasi-governmental group formed in 2010 by Rohan Silva, former technology advisor to Prime Minister David Cameron. The aim of the group is to "accelerate the growth of London and the U.K.'s digital economy."
And Ingham believes that Tileyard is also part of a growing trend of creative communities. "Absolutely," he says. "When you have one you'll see a number of occupiers follow suit into an area."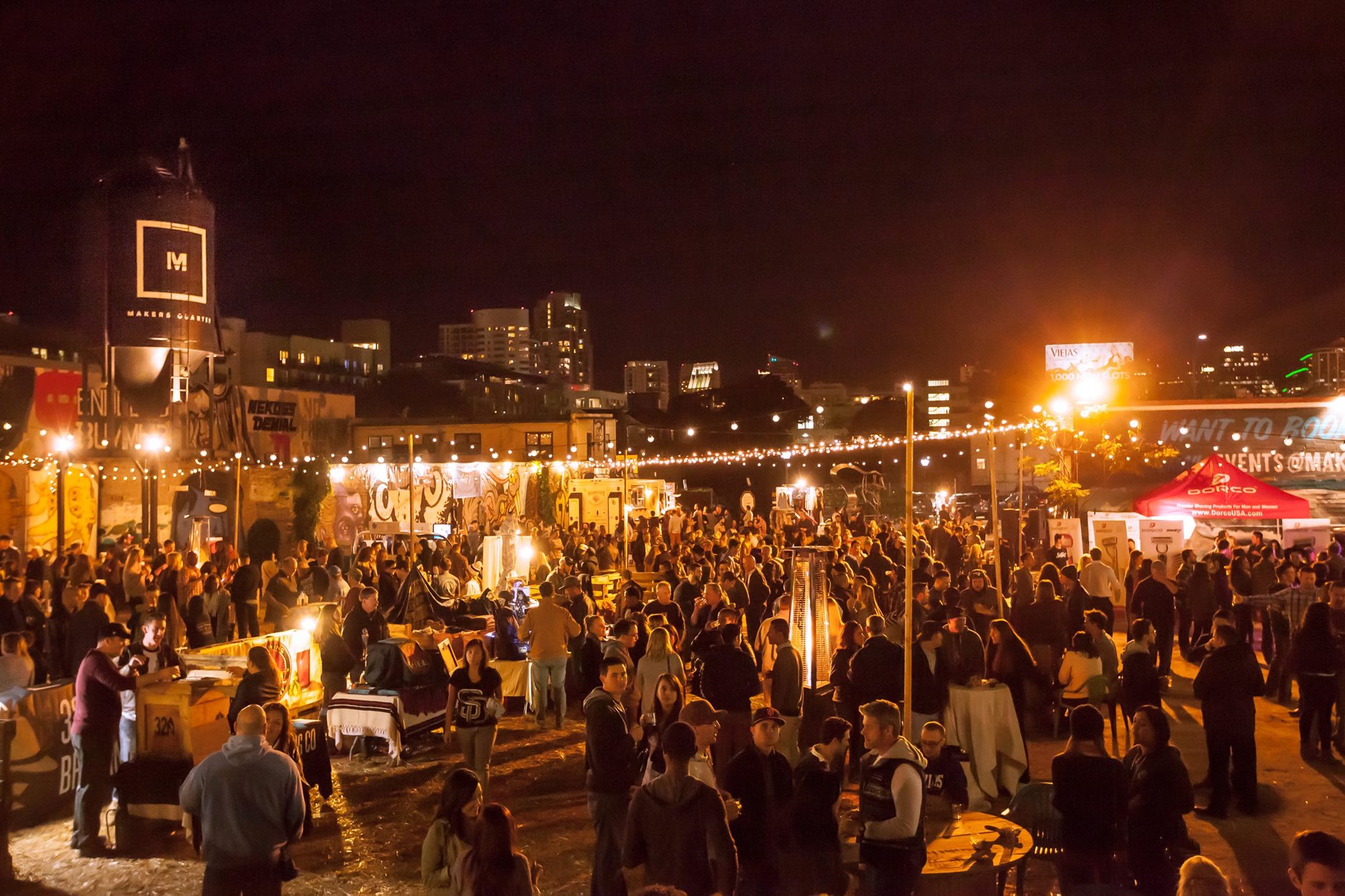 MAKERS MAKE THEIR MARK
An amped-up version of that story is shaping up some 5,000 miles away. Makers Quarter has claimed six blocks of a down-and-out section of San Diego to support, as the name implies, the growing makers movement. It will take time for the development to come to full realization, but already occupants are flocking to the old warehouses that mark the spot.
This year, the Quarter will break ground on three mixed-use buildings: a brew pub opens in November, and office, restaurant and entertainment space will deliver next year. When fully built out, Makers Quarter will boast office and studio space as well as multifamily units and even an urban farm. The goal? To promote the practical invention and artistic creativity of the local populace.
And nothing illustrates that goal better than Fab Lab, an early settler in Makers Quarter and still housed in warehouse space as old structures give way to new. "The maker movement has become present in popular culture really in the past two years," says Fab Lab director Katie Rast. "But it's not new. It's really tied very much to the core American ideal that we're inventors and creators. We can design our own destiny."
Fab Lab, she says, is "an autonomous node of an international network" that originated in the whimsically named MIT Center for Bits and Atoms. The goal is to give makers the tools for expression, and in the year-and-a-half since Fab Lab pitched its tent in Makers Quarter, creators in the thousands, adults and children alike, have passed through its doors to avail themselves of laser cutters, 3D printers and metal working machinery, the tools of digital fabrication.
Those crafting legions include "everyone from little kids designing their first wearable electronics to adult entrepreneurs making everything from drones to 3D-printed shoes and professional robots," she tells Blueprint, presented by CBRE. Artists too who need such tools for their creations have come through their doors.
Dots are being connected here, dots between creators, between the creators and the cities they call home, and between a city's past and its future.
In all such communities, there's clearly more going on than a simple leasing transaction, although, in a business sense, every lease counts, especially in a once-troubled neighborhood. But dots are being connected here, dots between creators, between the creators and the cities they call home, and between a city's past and its future. It's not surprising then that, as with Tileyard, the private Makers Quarter development has the promotional support of the city.
"Makers Quarter is the nexus point between downtown and the urban neighborhoods in San Diego, which are vibrant, full of arts and culture, and they're evolving," says Stacey Pennington, urban planner for the development. She's also founder and president of SLP Urban Planning. "It was an opportunity to take the location and the context into consideration in terms of driving the future of this neighborhood."
And a unique opportunity it is, adds Matt Carlson, the CBRE senior vice president who handles Makers Quarter, who agrees with Niall Ingham that such creative communities are a growing trend. "We're building more than a structure here," he says. "In these six blocks, we're building a community, a destination that's unique in San Diego. And that's what people are looking for. More than an office, they want a community."
So listen carefully the next time you stroll down your local Main Street. If you hear the distant strains of music or a previously unheard buzz of industry, it could just be that innovation is budding there.