In the middle of winter, when the cold, dark days turn into colder, darker nights, it's often tempting to remain huddled indoors until the temperatures rise.
The Danes, who know a thing or two about dark winters, embrace the cold, largely by following a concept known as hygge, which translates to coziness. While hygge (pronounced, hue-gah) is often associated with warming up and enjoying life's simple pleasures, a number of cities around the world keep that concept in mind when designing winter celebrations. The idea is to embrace the chill.
From ice carving festivals, to snow sculpting competitions and seasonal ice rinks (some smack in the middle of major urban areas), cities are thinking up interesting new ways to get people outside and interacting with their environment during the winter months.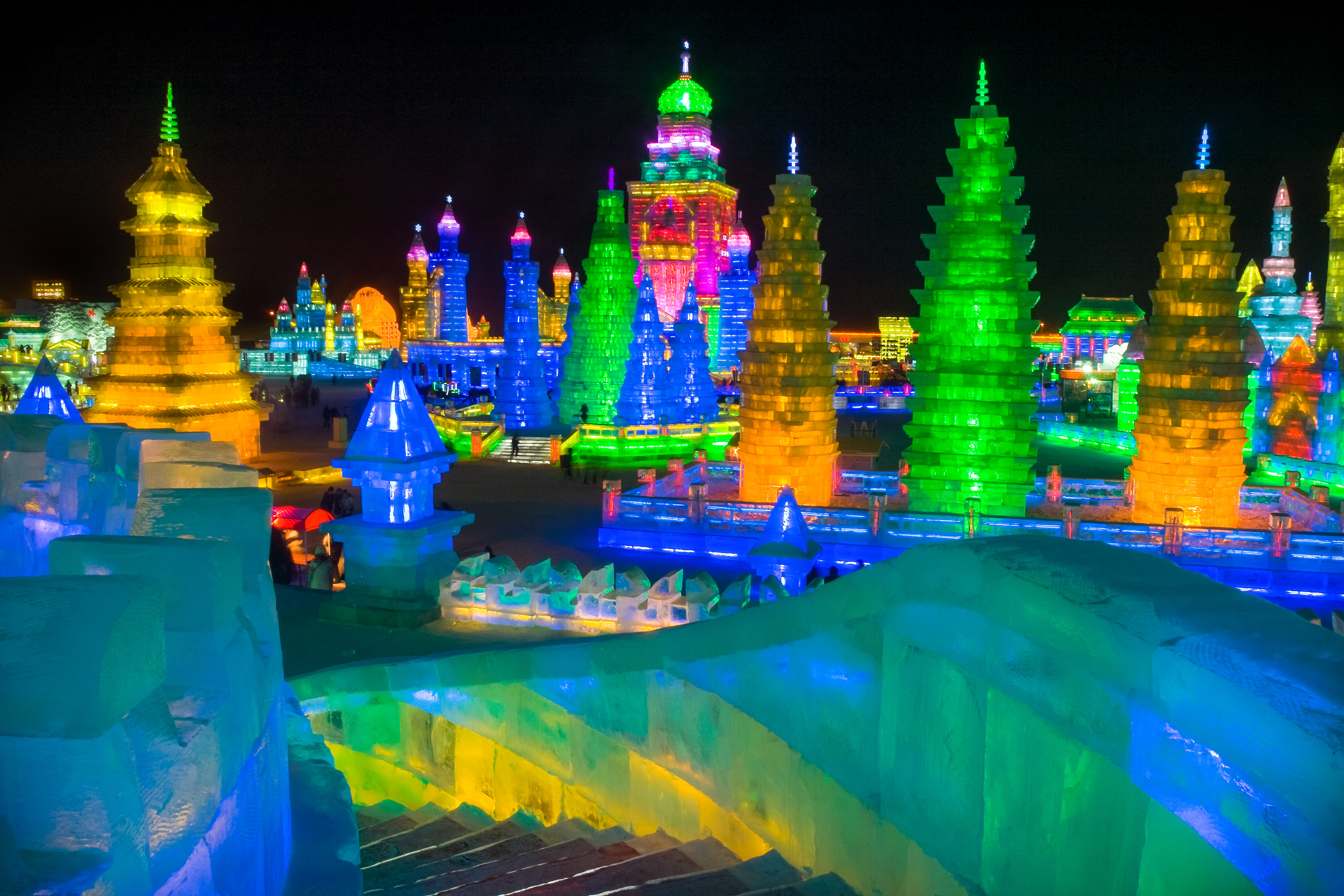 Harbin Ice Festival (Harbin, China)
Want to stroll through a giant, illuminated city made entirely of ice? Head to the Harbin International Snow and Ice Festival in the capital of Heilongjiang Province, China, where some of the grandest ice sculptures in the world stretch up to 150 feet high. It's especially enchanting after dark, when the icy designs come to life with colorful LED light displays. And with dozens of distinct attractions, including an international snow sculpture art expo, ice hotels and dog sledding, a trip to the festival can easily turn into a days-long adventure.

Ottawa's Winterlude (Ottawa, Canada)
Experience all that winter has to offer at Ottawa's Winterlude, a festival celebrating all things snow and ice. You can skate on the world's largest rink (the Rideau Canal Skateway is almost 5 miles long and runs through downtown Ottawa), admire ice sculptures created by international ice carving teams and take the kids to Snowflake Kingdom, where they can enjoy snow slides, zip lines, mazes and more.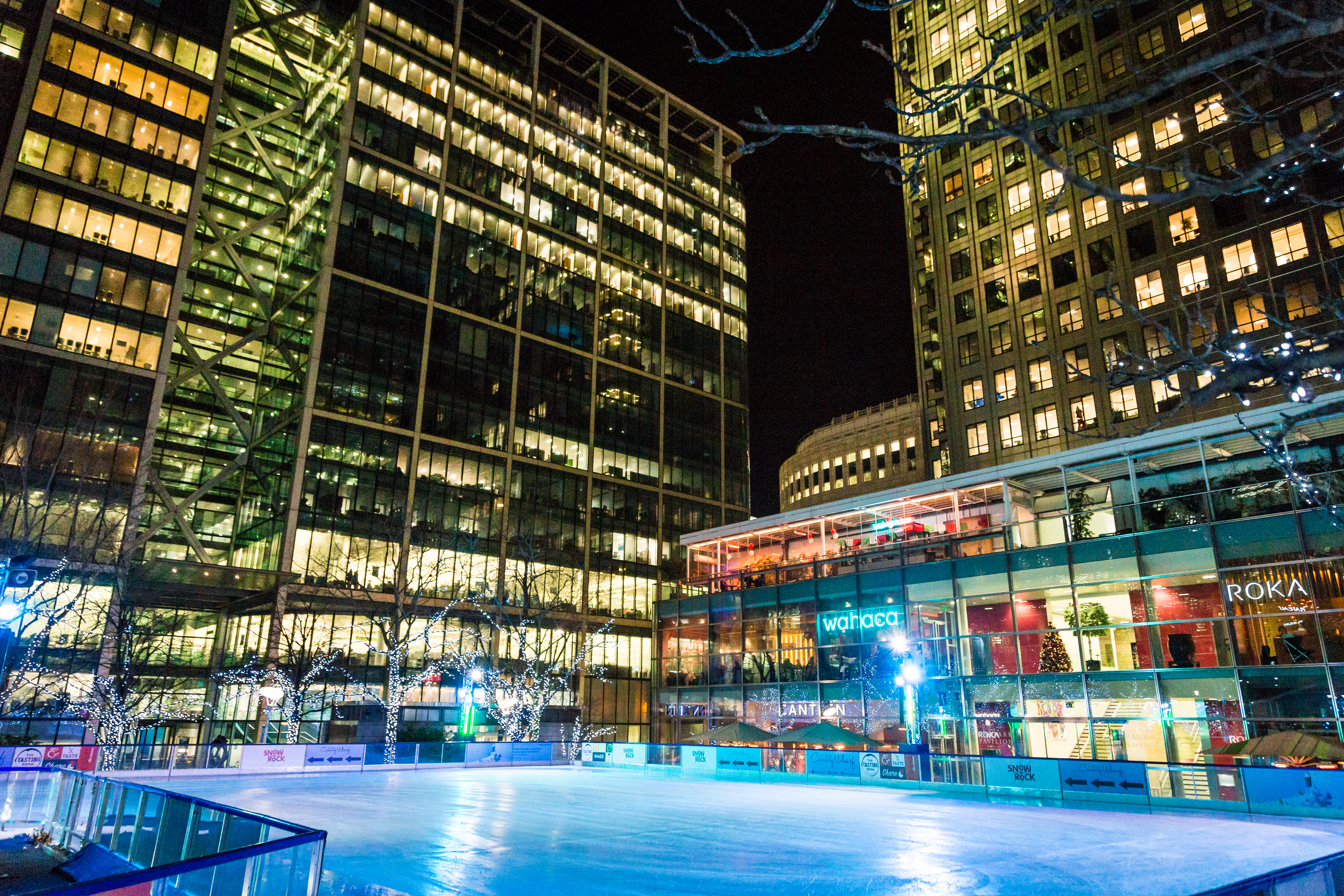 LUMINOCITY Ice Rink Canary Wharf (London, U.K.)
With almost five miles of LED lights under the ice and a clear roof over the rink, the LUMINOCITY rink provides a fun, unique ice skating experience, regardless of the weather. Located in the Canary Wharf district of London, the seasonal rink is built atop Canada Square Park and helps give new life to a green space that would otherwise sit dormant during the colder months.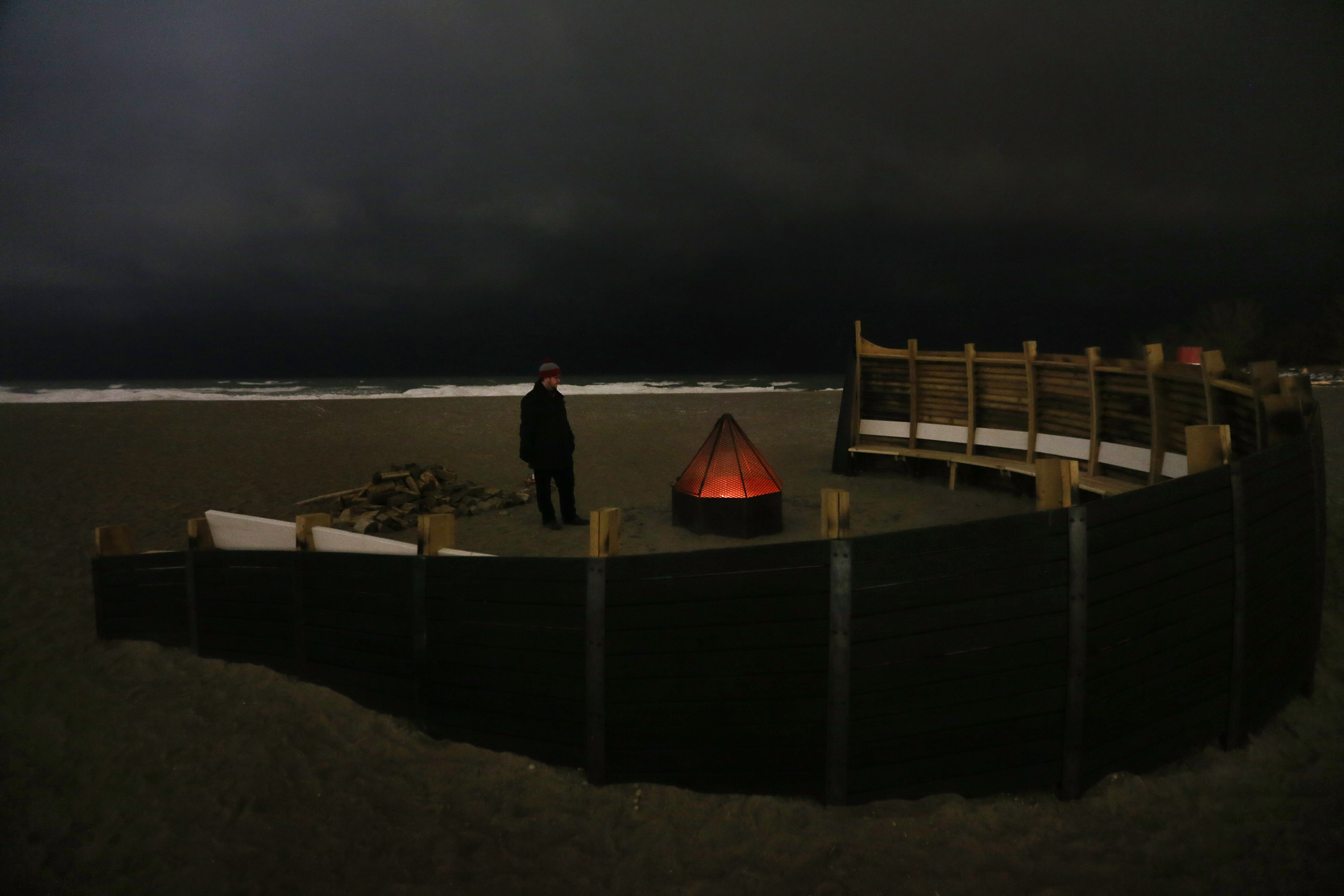 Winter Stations (Toronto, Canada)
Now in its third year, Winter Stations is an international design competition that brings interesting public art to Toronto's frozen beaches. Artists submit design ideas that temporarily transform beachfront lifeguard stands into unique works of art. Once the winning designs are erected, visitors can wander through the installments from February 20 until March 27 and interact with the coastline in a new way.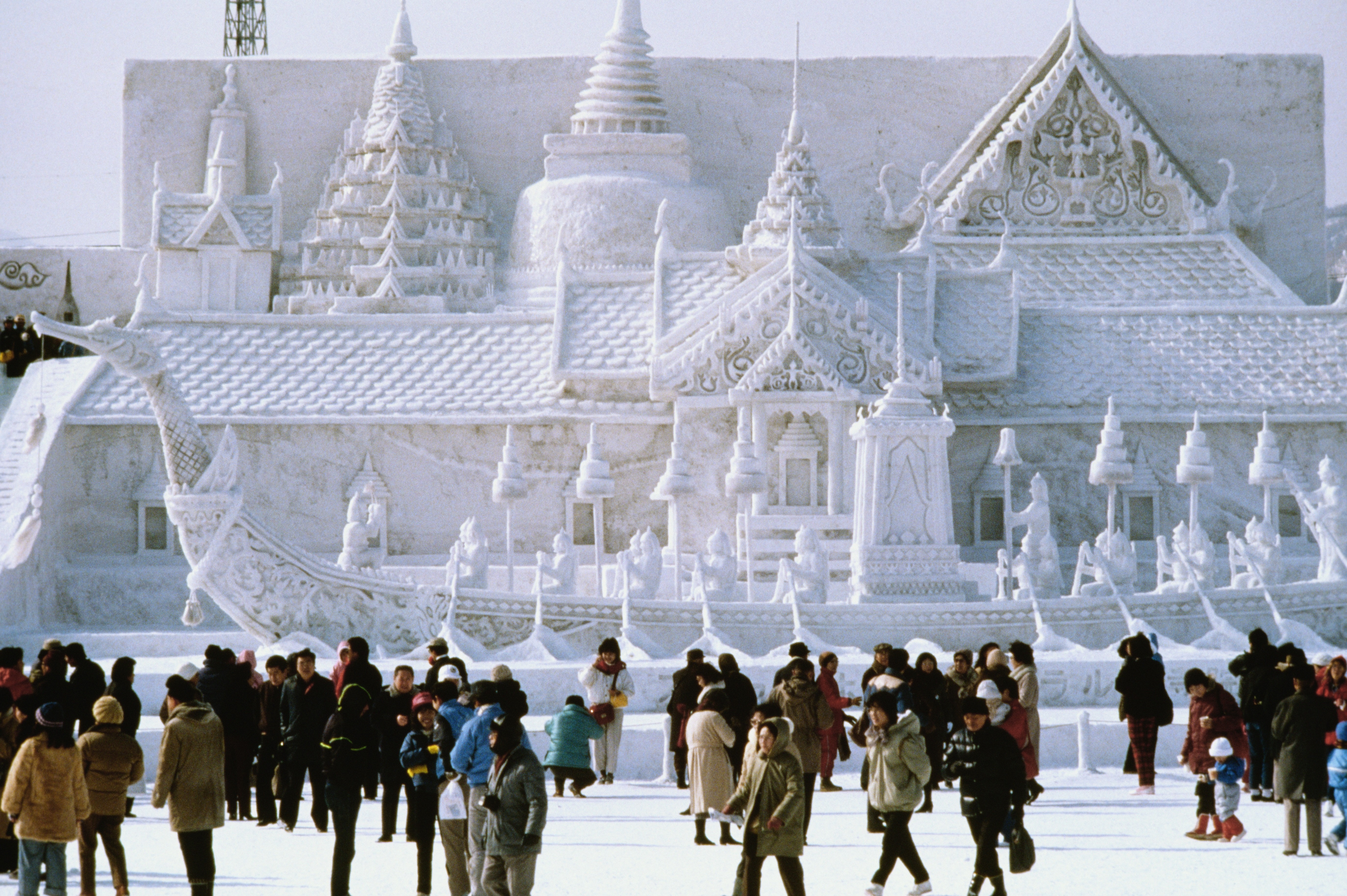 Sapporo Snow Festival (Sapporo, Japan)
Known for its massive snow sculptures situated square in the middle of the city, the 68th annual Sapporo Snow Festival is well underway. Local and international snow sculpting teams create works of art out of giant blocks of snow at three sites throughout the city: Odori Park, Susukino and Tsu Dome. One of the largest and most impressive snow sculptures on display this year is a replica of Paris' Arc de Triomphe, which measures around one-third of the size of the original.


Bryant Park Ice Rink (New York City, U.S.)
Located a few blocks from Times Square and just steps from the New York Public Library, the Bryant Park Ice Rink is a wintry escape in the heart of the city that never sleeps. Each year, from late October through early March, the park's large central lawn is transformed into an ice rink—the central feature of the park's seasonal Winter Village. Tourists and residents can skate the rink for free, or cozy up with a cup of hot chocolate at one of the pop-up eateries surrounding the rink.