Carving Out Unique Apartments from Unusual Spaces
20 August 2017 by Emma Kantrowitz | 3 min read
PLAY OF THE LAND
In densely populated urban hubs, apartment buildings are a necessary fixture. But all too often, rental or condo complexes are built simply to fill a need—to increase apartment supply—and developers overlook the opportunity to provide something different and distinct in bustling downtown areas.
However, in recent years, some developers and architects are moving away from the traditional apartment model and embracing a more unique approach: building high-end apartments inside of shipping containers.
As far as ingenious adaptive reuse goes, the shipping container complex is cutting-edge.
"In Phoenix, we don't have buildings that were once warehouses or manufacturing facilities that everyone's now turning into lofts. So the shipping containers allow us to bring a little bit of that richness that's really missing here," says architect Brian Stark in a video explaining how the container complex was built. "[The containers] have been all over the world traveling, and now they're here in Phoenix for someone to live in, and that is really kind of a good story."
Created in 2015, the Ariz.-based complex consists of 16 shipping containers turned into eight one-bedroom apartments. While the StarkJames architecture team kept the original floors, exterior paint and markings intact, the apartments were outfitted with kitchens, bathrooms, windows and bedroom nooks to make the spaces feel like home.
"It's something that we're excited about because of how unique the product is and the fact that it's in a really rapidly redeveloping neighborhood that's on the rise," says Brian Smuckler, senior vice president of Capital Markets, Multifamily for CBRE. "It's a combination of the construction type but also where they developed it—it's a part of Phoenix Grand Avenue arts district that is just exploding right now and has a lack of multifamily inventory."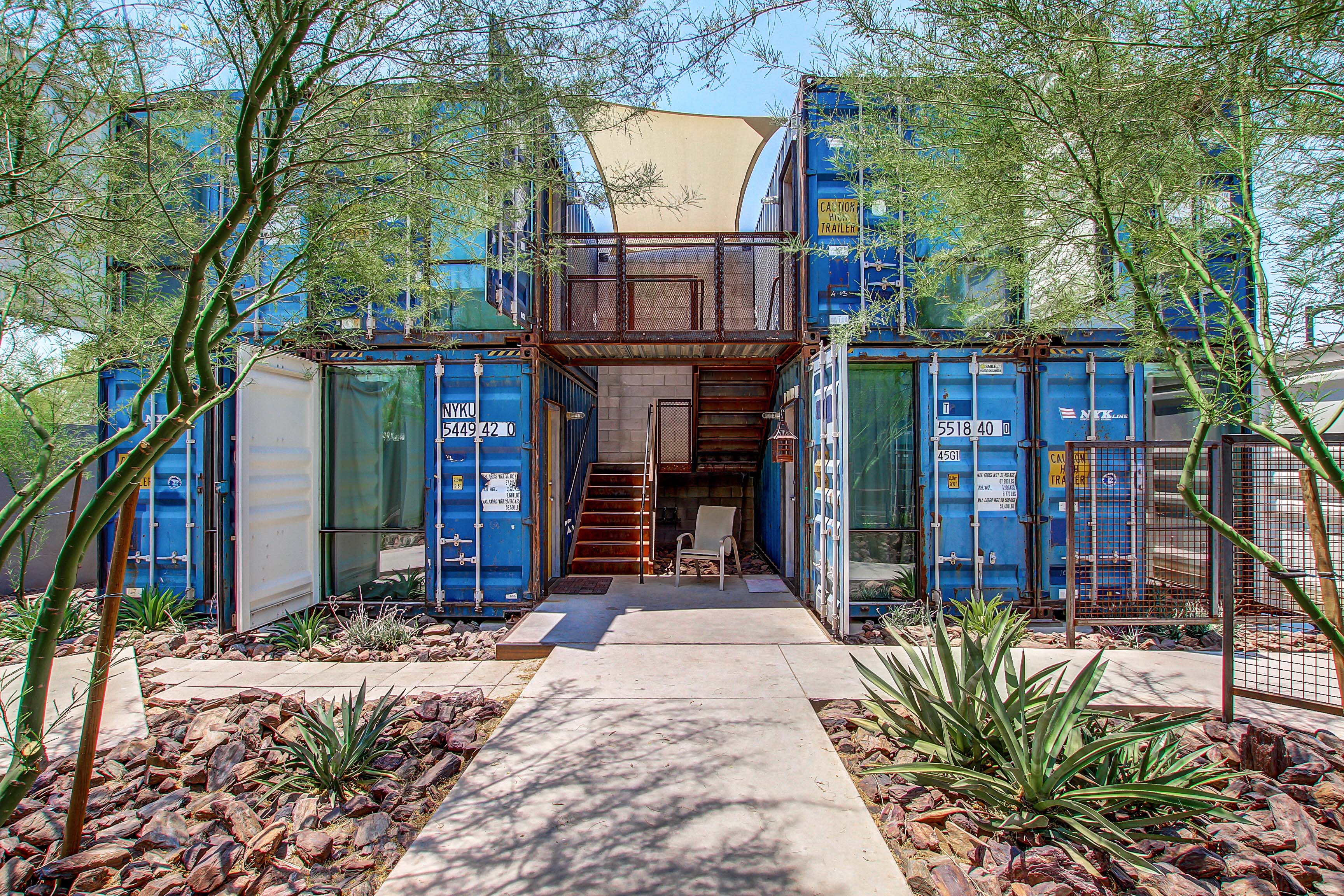 Smuckler, whose team was recently awarded the assignment to sell the complex, agrees that as a newer city, Phoenix is lacking in older, vacant buildings prime for repurposing. As far as ingenious adaptive reuse goes, the shipping container complex is cutting-edge.
[Unique apartments] certainly would be successful in areas that are more up-and-coming or have a thriving arts district.
With shipping container apartment complexes popping up throughout the U.S., including a veterans-only community in Midway City, Calif., and a 25-unit project underway in Columbus, Ohio, dubbed the "Cargominium," the movement is gaining steam. And while alternative shipping container usage is already well-underway in mixed-use projects, including portable parks in Montreal and pop-up malls in London, shipping containers are also making their way to more mainstream development projects.
Beyond shipping containers, developers in Copenhagen have converted a former grain silo into an eye-catching, 38-unit apartment building. By keeping the interior vast and open, and utilizing some of the building's existing concrete walls and support columns, the apartments reflect their agricultural origins.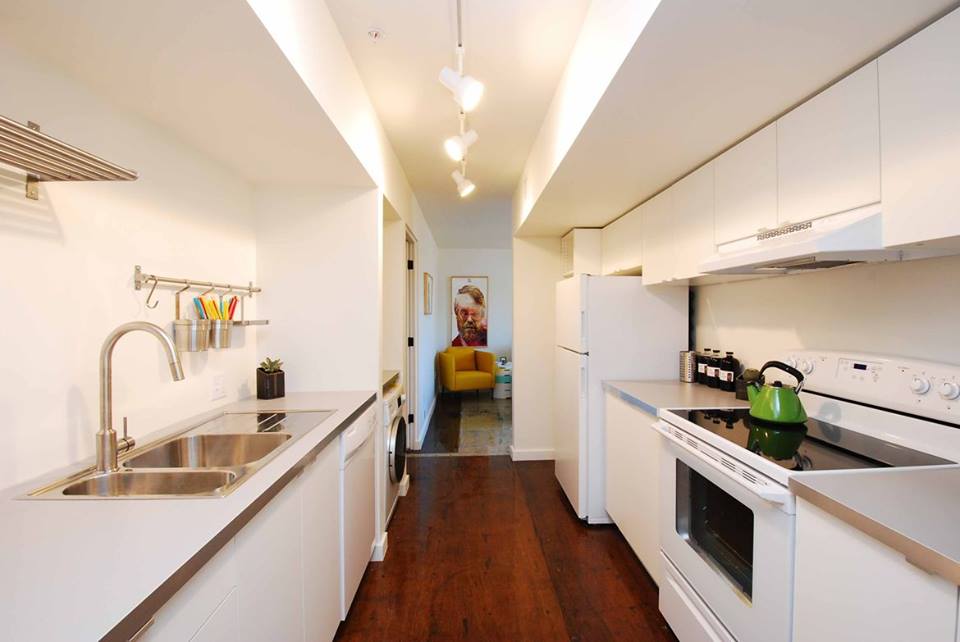 "I think these type of properties have a distinct resident profile," says Smuckler. "It's a niche product that depends heavily on location, so it wouldn't work everywhere, but [unique apartments] certainly would be successful in areas that are more up-and-coming or have a thriving arts district. If you look at the millennial generation and the residents that gravitate toward these locations, they prefer housing that is unique and doesn't feel mass-produced."
Millennials don't just seek out unique living spaces because of style preference, it's often out of a financial necessity. In downtown urban cores, high-rise buildings take precedent as a means to house as many people as possible. But slightly outside of downtown business districts, young renters can typically stretch their housing dollar further and find more unique properties. And given that, typically, millennials tend to have less disposable income than previous generations and more student debt, according to a recent millennial study by Goldman Sachs, finding an interesting place to live that costs less than renting in the heart of a city is a priority.
And one things is for sure: Shipping container apartments are nothing if not unique and different.
MORE FROM PLAY OF THE LAND: