It's a fond memory that spans generations, geographic location and background—heading to the coast and hitting the boardwalk. In a fast-paced, high-tech world, this old-fashioned, full-sensory experience almost seems to unfold in slow motion: the smell of salt air and french fries, the feel of the wood planks underfoot, the sound of kids' laughter and the Tilt-A-Whirl's humming motor, the lingering taste of funnel cake. They can be a little too loud, a little too crowded and a bit kitschy, but there's something about boardwalks that make them an enduring American tradition, right up there with July Fourth fireworks.
Boardwalks aren't exactly selling anything new. That same T-shirt vendor, candy shop and hot dog stand that are summer highlights for the kids may be the very same spots mom and dad enjoyed 30 years prior. And that's exactly why boardwalks are so appealing—in essence, their main export is nostalgia.
What successful boardwalks have in common is the ability to maintain tradition while at the same time introducing new attractions every year.
"What successful boardwalks have in common is the ability to maintain tradition while at the same time introducing new attractions every year," says novelist and journalist James Lilliefors, author of America's Boardwalks: From Coney Island to California. However, "making this work economically isn't always as easy as it sounds," he notes.
Since the early days of the country's first boardwalks, not much has changed in terms of the experience boardwalks provide. It began with the rise of Atlantic City in the 1870s as a stroll-worthy destination right off the beach for everyone to enjoy at their leisure and take in the fresh air. That optimistic feeling lives on through a ride on the Cyclone roller coaster in Coney Island, N.Y., or a bite of fudge in Myrtle Beach, S.C. What keeps visitors coming back is that these concepts are still relevant. Lilliefors gives the example of the Santa Cruz, Calif., boardwalk, which has a saying, "We need to keep our nostalgia current." That statement may be the key to keeping boardwalks booming—and profitable.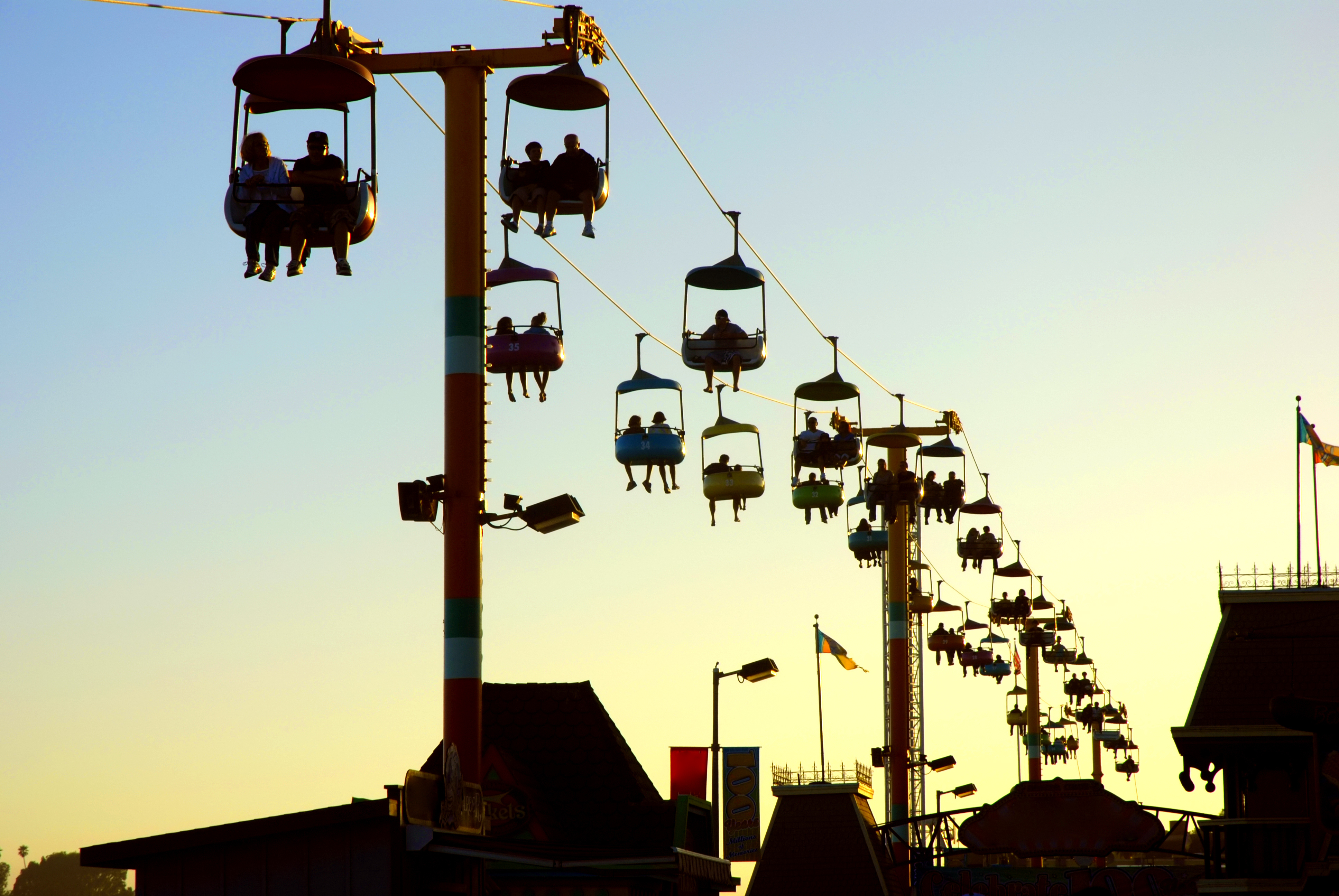 A recipe for boardwalk success
The special sauce that sustains a boardwalk business for decades is often elusive.
"If you bring in lots of innovative rides and shops, for example, you may draw more young people but risk alienating the more die-hard visitor," Lilliefors notes.
But in most successful cases, the target audience is families, underscored by a pervading sense of authenticity.
"There's something a little mysterious about why some boardwalk businesses go on for generations and others don't," Lilliefors says. "But all successful boardwalks have unique attractions that are multigenerational. It's a pretty good business model, if you can make it work: Parents bring their kids to the same rides and eateries that they enjoyed growing up, and their children in turn bring their kids to the same places."
The pressure to be profitable
There's a McDonald's or Domino's Pizza off nearly any interstate, but only on one particular boardwalk can you find Thrasher's French Fries in Ocean City, Md.; Mack's Pizza in Wildwood, N.J.; or Marini's Candies in Santa Cruz, Calif. This makes such experiences a destination unto themselves. "These are businesses that are unique to their boardwalk setting, not franchises," Lilliefors says. And in that regard, they're successful at striking an old-meets-new balance that makes them iconic.
A boardwalk with its own unique vibe and character has extra appeal.
"The Virginia Beach boardwalk is more recreation-oriented than some, for instance, whereas Wildwood is particularly amusements-oriented with Morey's Piers," Lilliefors explains.
The reason to return year after year is that joy-inducing sense of place. After all, an evening stroll in Rehoboth Beach, Del., should feel distinct from a post-beach jaunt in Sandwich, Mass.
Boardwalks, particularly in the northeast, are seasonal, relying on people's desires to brave summer traffic and come back year after year during the peak season between Memorial Day and Labor Day. Thus, businesses face a great deal of pressure to make a profit in a short timespan, particularly in the face of competition from nearby upscale shopping centers or more exotic locales. And if the weather doesn't cooperate—a particularly rainy season or, as we've seen in recent years, a destructive superstorm or hurricane—boardwalks can be obliterated in mere hours.
An ability to rebuild—and rebrand
What if a boardwalk is still rebuilding from destruction? Such was the case in Seaside Heights, N.J., a town rampaged by Hurricane Sandy in 2012 and later by a fire at the adjacent Funtown Pier in 2014. With its boardwalk's beloved carnival rides being dragged out to sea—one of the megastorm's most haunting images—Seaside Heights was left to start from scratch. While the storm was unprecedented in its devastation, the rebuilding efforts also provided the beach town with an opportunity to rebrand itself from a somewhat gaudy Jersey Shore image to one that's now cleaner, safer and more family friendly.
"There are fresh coats of paint, there are new doors, we've put out benches, we've added shaded areas to sit and watch the ocean—we've made it more attractive to the eye," says Seaside Heights mayor Anthony Vaz of the new-and-improved boardwalk.
An intentional shift that includes a weekly outdoor concert series, new rides for kids, G-rated souvenir shops and attractions like an ice cream parlor with a barbershop quartet, has resulted in a revitalized community that attracts a multigenerational clientele of locals and out-of-towners alike. Seaside Heights is now a shining example for people looking to recapture their childhood days of eating cotton candy on the boardwalk. And, if you build it (and most importantly, make it authentic), they will come.
"We're on a roll. Redevelopers want to come in now; they're enthusiastic about Seaside Heights and that we have a family image," Vaz says. "Our streets look nicer; the houses look nicer. We see good things."