Are Millennials Really a Threat to Brick and Mortar Retail?
24 January 2017 by Adam Bonislawski
PLAY OF THE LAND
A brief word for store owners worried that the rise of the millennials will spell doom for the brick and mortar retailer:
Relax.
Much has been made of the generation's supposed proclivities for living, and shopping, online, but, as a recent report from CBRE Research indicates, millennials are no strangers to doing things IRL. (That's "in real life" for those not keeping up with the latest slang.)
In fact, the report, titled, Millennials: Myths and Realities, finds that, despite their reputations as "digital natives," millennials, on average, do less than 10 percent of their non-food shopping online.
And while that number is expected to rise in the coming year, the anticipated jump isn't a dramatic one. Based on responses from the more than 7,000 CBRE staff members and 13,000 global millennials polled for the report, online shopping among this cohort will likely increase by only around six to eight percent over the next three years.
So why, given the convenience of online shopping, do millennials still do so much of their shopping in physical stores? Like most shoppers, they want to see before they buy. More than half of those surveyed (56 percent) said they liked to take a look at the product in person before making a purchase. This is particularly true for more personal items – a piece of clothing, for instance, as opposed to a set of kitchen storage containers.
Another reason millennials still frequent brick and mortar retailers? Impatience. Nearly half (49 percent) said that a physical store was preferable because they could get the product immediately.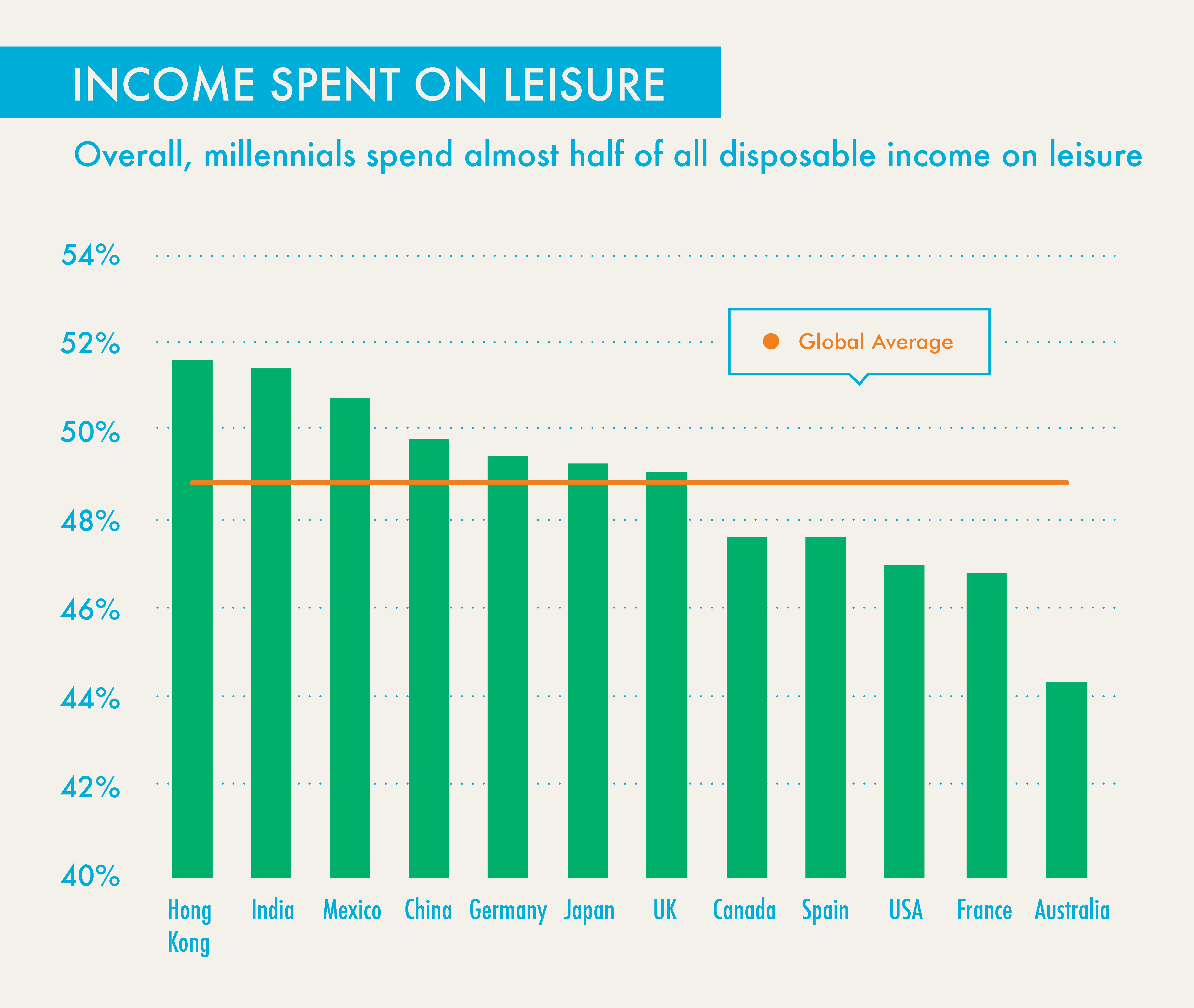 Also significant is the fact that a sizeable chunk of millennials (29 percent) see shopping as a leisure activity. This fact comes with one caveat, though; just because people are coming to a shopping center doesn't mean they are coming to shop. According to a recent CBRE study, 30 percent of consumers today visit shopping centers solely to eat or drink.
Successful retailers will figure out how to offer services and take advantage of trends like the recent Pokémon GO craze to drive traffic and sales.
This fits with a broader move, particularly in the U.S., both among millennials and the larger population, away from purchasing goods and towards spending more on services and experiences. Successful retailers, the CBRE report suggests, will figure out how to offer services and take advantage of trends like the recent Pokémon GO craze, to drive traffic and sales at their physical locations.
The report also suggests that it is important to keep in mind that, while millennials are willing to venture away from their computer screens, convenience is still key. When they do make a purchase online, home delivery is overwhelmingly preferred as the collection method.
With this in mind, online retailers are looking at new technologies, including drones and robots, which could cut down both the cost and time involved in delivering goods.
Physical retailers, meanwhile, are exploring concepts like "placemaking" – an approach to development that aims to combine retail, residential and workspaces in a single place, using this proximity to make traditional shopping more convenient.
And there's no reason to think technology and physical retail will remain distinct. Rather, the CBRE report suggests, the two spheres will likely play off each other to enhance customer experiences, with, for instance, sales associates accessing individuals' purchase histories in order to make better recommendations.
Call it "shop till you drop" for the Internet Age.
MORE FROM PLAY OF THE LAND: