When it comes to travel, it's nice to have an insider's perspective. Here at Blueprint, presented by CBRE, we are fortunate to have an expansive network of local colleagues around the globe who are not only real estate experts, but also local tastemakers. We have asked them to give an insider perspective to some of the best, most iconic cities across the globe. Today we explore Osaka, Japan.
City: Osaka
Country: Japan
Nicknames: Aqua Metropolis Osaka
Population: 2.7 million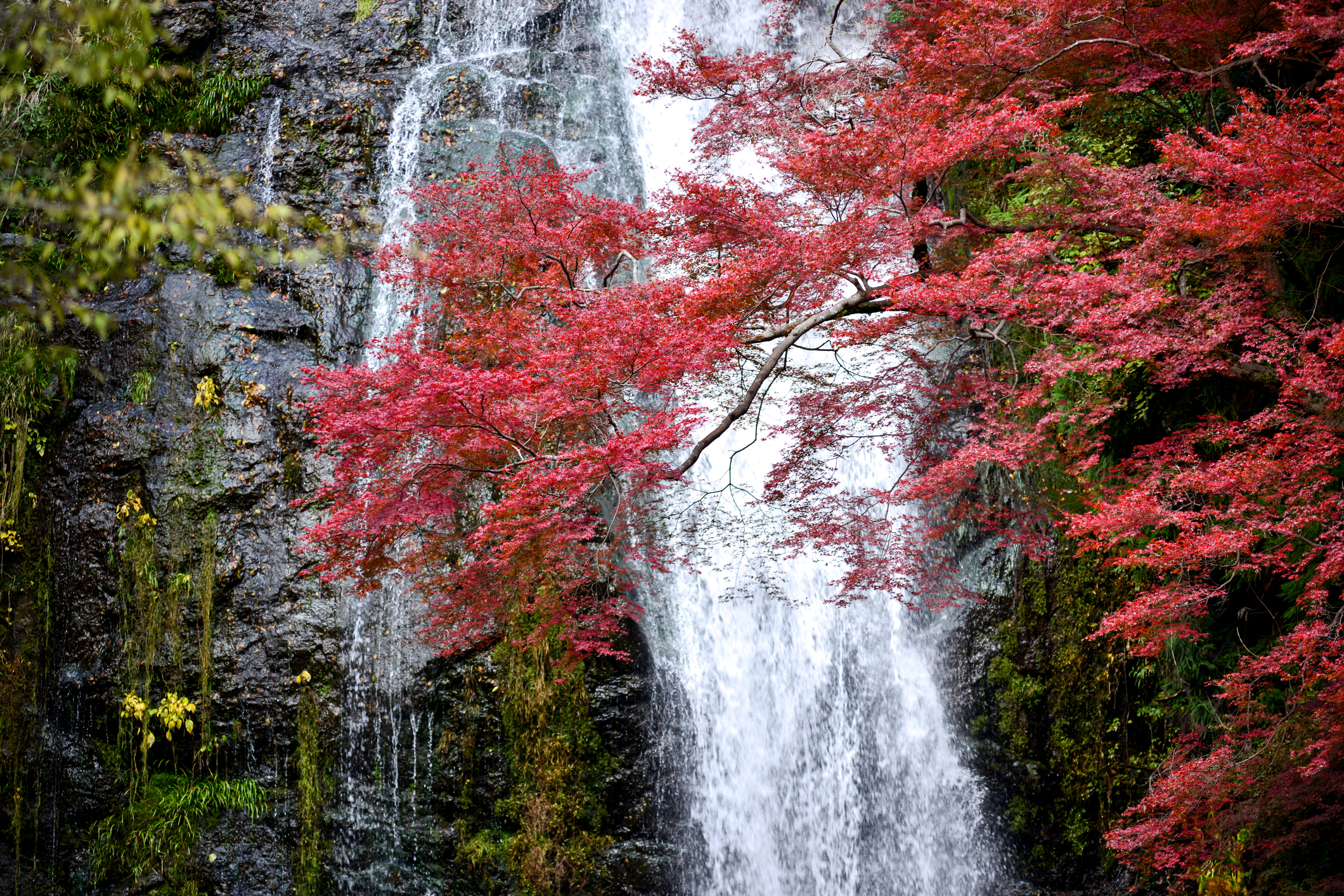 What is your favorite public space? Why?
Mino Park, where you can enjoy the Mino Falls, one of Japan's top 100 waterfalls, and witness the beauty of nature throughout the seasons. The path to the waterfall is also known as a healing spot where you can hike in the fresh air, which is abundant with negative ions.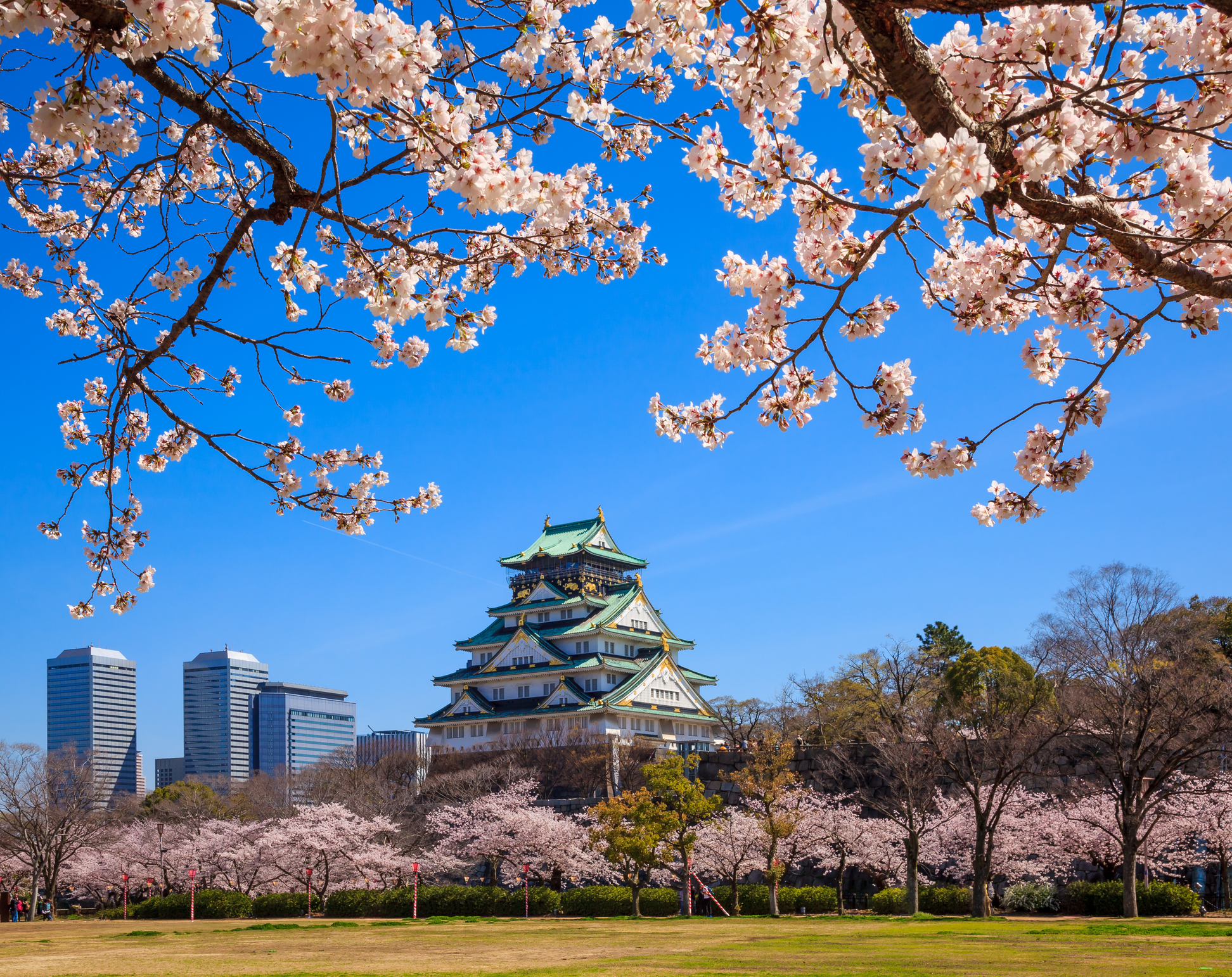 Where can you find the best view of the city?
Osaka Castle Park. Here you can see Osaka Castle, the symbol of the city, change throughout the year—from being sprinkled with cherry blossoms in the spring to being draped with projection mapping in the winter.
You are going for a bike ride. Where do you go?
The best road to ride is Totoro Road. As you cruise along, gazing at a forest reminiscent of director Hayao Miyazaki's Tonari no Totoro, you will see Japan's rural landscape expand around you. Further down, you will come across a narrow tunnel which will lead you to a train station that looks as though Satsuki (a main character in the film) might be inside waiting for a train.
What is the best place to discover local music?
The Phoenix Hall. Although it is on the small side of the scale with only 301 seats, the close distance to the performers adds to the live experience, making it feel more real. For evening shows, the area behind the performers opens up, allowing you to enjoy a nighttime view of the city. If you want to enjoy some free performances, head to see the street performers at Osaka Station's south exit.

What is the "don't judge a book by its cover" restaurant?
Grill Seiki. From the outside it looks like a Showa-era (mid-1920s to late 1980s) tobacco shop; however, past the cigarette machines and down the narrow entrance lies Grill Seiki, a restaurant frequented by locals and even celebrities. You would never imagine from its exterior, but they serve delicious hamburger steaks. The "founding" flavor, which dates back to 1968, is not a gimmick! Work up your appetite and pay them a visit.
Favorite place to watch a game?
Yanmar Stadium Nagai, the home stadium of the J1 League soccer team Cerezo Osaka and one of the main spots to watch sports in the city. You can really feel the passion of the Cerezo Osaka fans when you're there. This venue, which can hold up to 50,000 people, was built so that there are no support pillars in the stands. Therefore, every single seat has a view of the entire stadium.
Best public transportation experience?
Umegle. This is a comprehensive transportation service that allows you to explore Umeda by bus or by rental bike. The convenient Umegle-Bus takes you around the area's luxury hotel areas and to Umeda's shopping spots, including Grand Front Osaka and Chayamachi. You can also take a ride around tourist spots for 100 yen per 30 minute round-trip.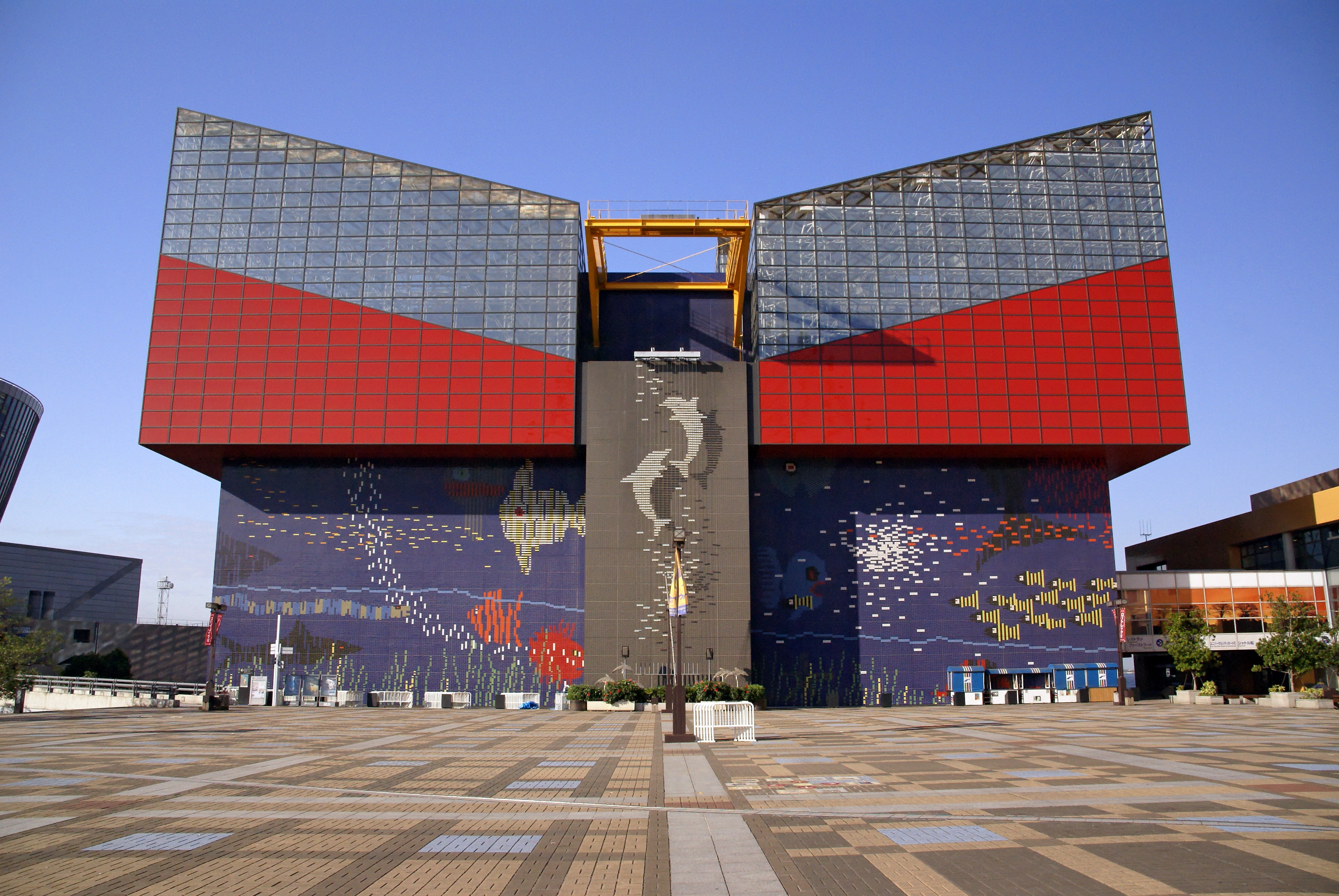 Favorite place to unwind?
Osaka Aquarium Kaiyukan. Since its opening in 1990, this aquarium has become a major tourist destination in Osaka. Nevertheless, due to its large size, it never feels overwhelmingly crowded. Watching the whale sharks swim slowly around the giant tanks can be very soothing.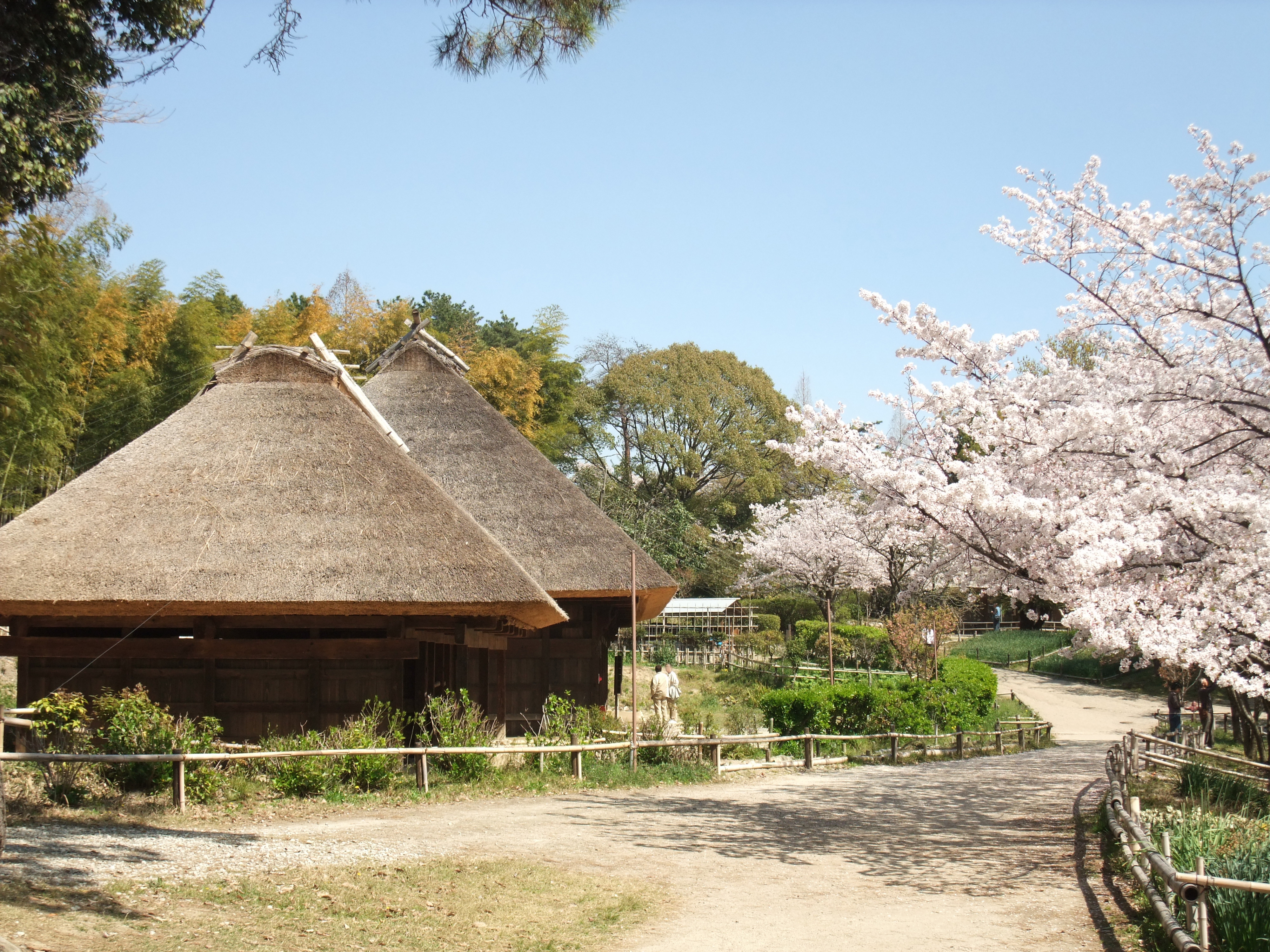 Favorite place to be inspired?
Hattori Ryokuchi Park. This 126-hectare park has horseback riding, sports and barbecue facilities, but its pure green bamboo forests and seasonal flowers are what trigger the imagination process.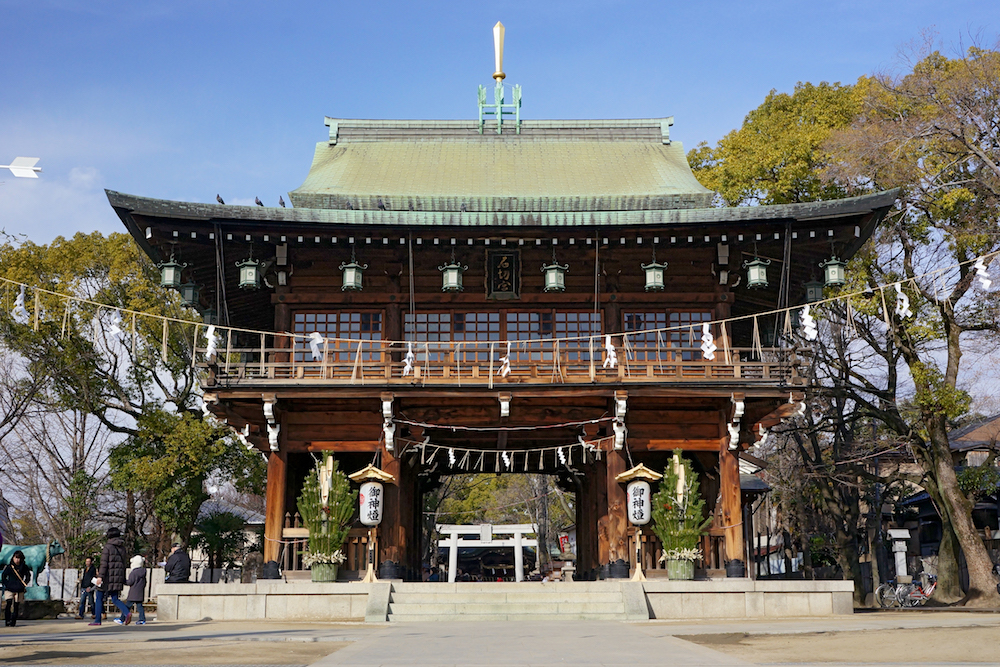 Best place to be alone?
Ishikiri-Tsurugiya Shrine. Osaka locals call the shrine "Ishikiri-san," the deity who cures ailments.
Best place to feel like you're not in your city?
If you want a sense of contemporary Osaka, the place to go would be Umeda's Grand Front Osaka, but in Nakanoshima there are several retro buildings along the river banks where you can get a real feel for the history behind the transformation from the Meiji era to Osaka today. There are also a handful of cafes inside the retro buildings where you can relax while gazing at the river and rose gardens.

Best insider place to take the kids?
Expo'70 Commemorative Park, which is built on the Japan World Exposition 1970 site. Although this place is most famous for being home to Taro Okamoto's Tower of the Sun structure, residents utilize this well-equipped green park as a place where they can let their kids play. Seasonal events such as the snow festival and holiday illuminations are also perfect for the kids to enjoy.

Best independent shopping venues?
Although it is a well-known shopping spot, the Dotonbori and the Shinsaibashi-Suji Shopping Center are places where you can buy all sorts of Osaka souvenirs, as well as brand-name items. It is also the best spot to experience Osaka's truly extravagant food culture.

Best hidden gem museum? 
The National Museum of Ethnology (nickname Minpaku). Inside this Kisho Kurokawa-designed building, nearly 10,000 objects and tools created by people from all over the world are collected for research and displayed. This may be the only place in the world with such a wide selection of masks. And you're sure to be overwhelmed by the large variety of objects displayed.
Best place to get a local specialty?
Osaka is known for its "konamon" (flour-based foods), including takoyaki (octopus dumplings) and okonomiyaki (savory pancakes with vegetables and meat), but udon noodles are another regional specialty. Miyoshiya, located in Minami, has an incredibly tasty curry udon. And if you want to eat in a more relaxed setting, head to Usami-tei Matsubaya, the birthplace of kitsune udon (udon with fried tofu).