A Day at the North Pole: The Insider's Guide
21 December 2016 by Staff Writer | 4 min read
HYPERLOCAL
When it comes to travel, it's nice to have an insider's perspective. Here at Blueprint, presented by CBRE, we are fortunate to have an expansive network of local colleagues around the globe who are not only real estate experts, but also local tastemakers. We have asked them to give an insider perspective to some of the best, most iconic cities across the globe.
Today, in honor of the upcoming holidays, we explore the North Pole… or, as close as we could get to it. Take a closer look at one of the world's northernmost inhabited places: Longyearbyen, on the island of Svalbard, Norway. Resident Mark Sabbatini, editor of Longyearbyen's English-language newspaper IcePeople.net, gave us an inside look at life in the arctic hamlet.
City: Longyearbyen
Country: Norway
Nicknames: North Pole, Santa Claus Town
Population: 2,144
What is your favorite public space? Why?
There's a great coffee shop, called Fruene. It's basically the one real coffee shop in town. They also make a lot of homemade food and pastries and have a chocolate shop that's become very well known. It's a great gathering spot and tends to get pretty crowded during the day as locals and tourists pass through.

Where can you find the best view of the city?
The best views of the town are going to be from up near the glacier at the south end of town. It's within walking distance, only about 4 kilometers from the center of town.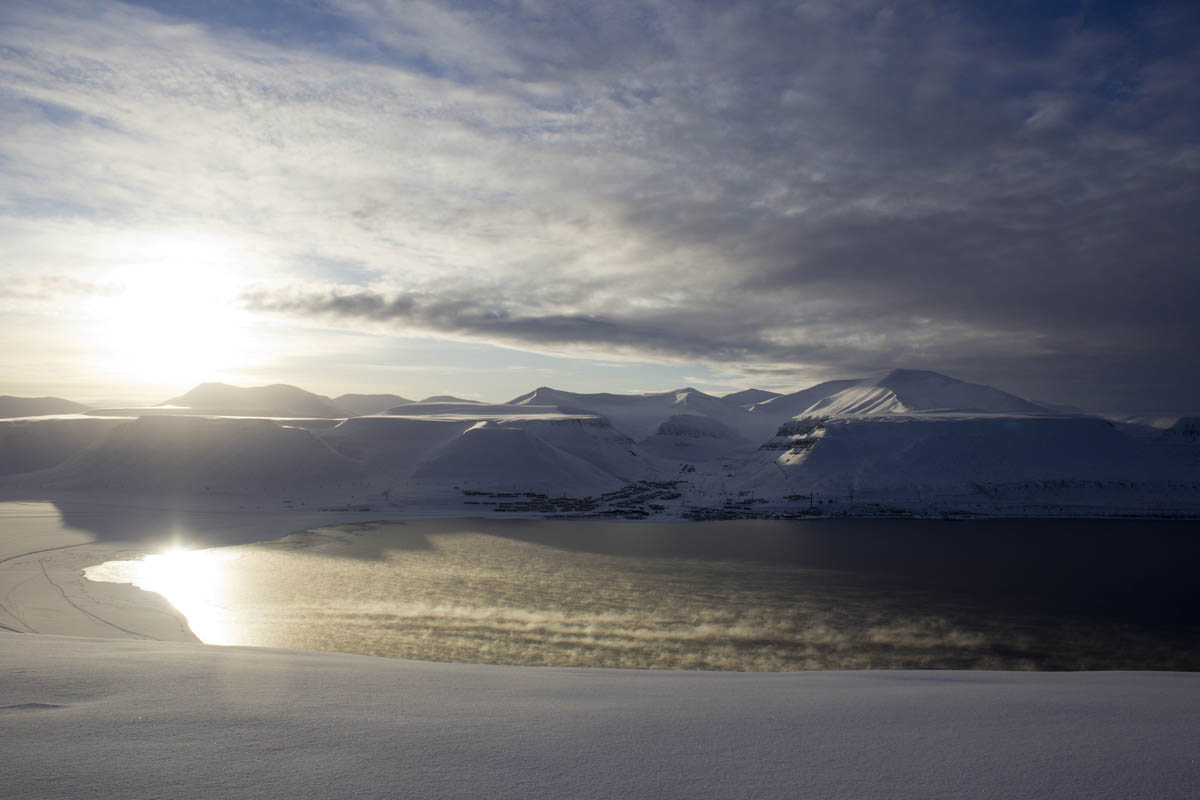 If you're going for a snowmobile ride, where do you go?
A lot of people do own cars, but there are only 46 kilometers of road on the Svalbard Islands. Most distances are so short, that you can walk unless the weather's bad. With snowmobiles, you can get all over the place and outside of town, which is what most people want to do when they live here. During peak winter tourism season (late February through early May), you'll see dozens, if not hundreds, of snowmobiles heading out of town to enjoy the pristine wilderness.
What's the best "don't judge a book by its cover" restaurant?
The restaurant in the Svalbard Hotel. Hotel restaurants don't always have a great reputation, and this one doesn't look very impressive. The menu is very limited, but the chef is extremely talented and does very good work with the limited menu they have. We mostly eat Norwegian foods up here, and have a ton of interesting dishes, but they'd be things you could also find further south in Norway. We eat a fair amount of reindeer, as they live and are hunted here. Seal are also native to the area, as is whale, which is harvested and caught in Svalbard.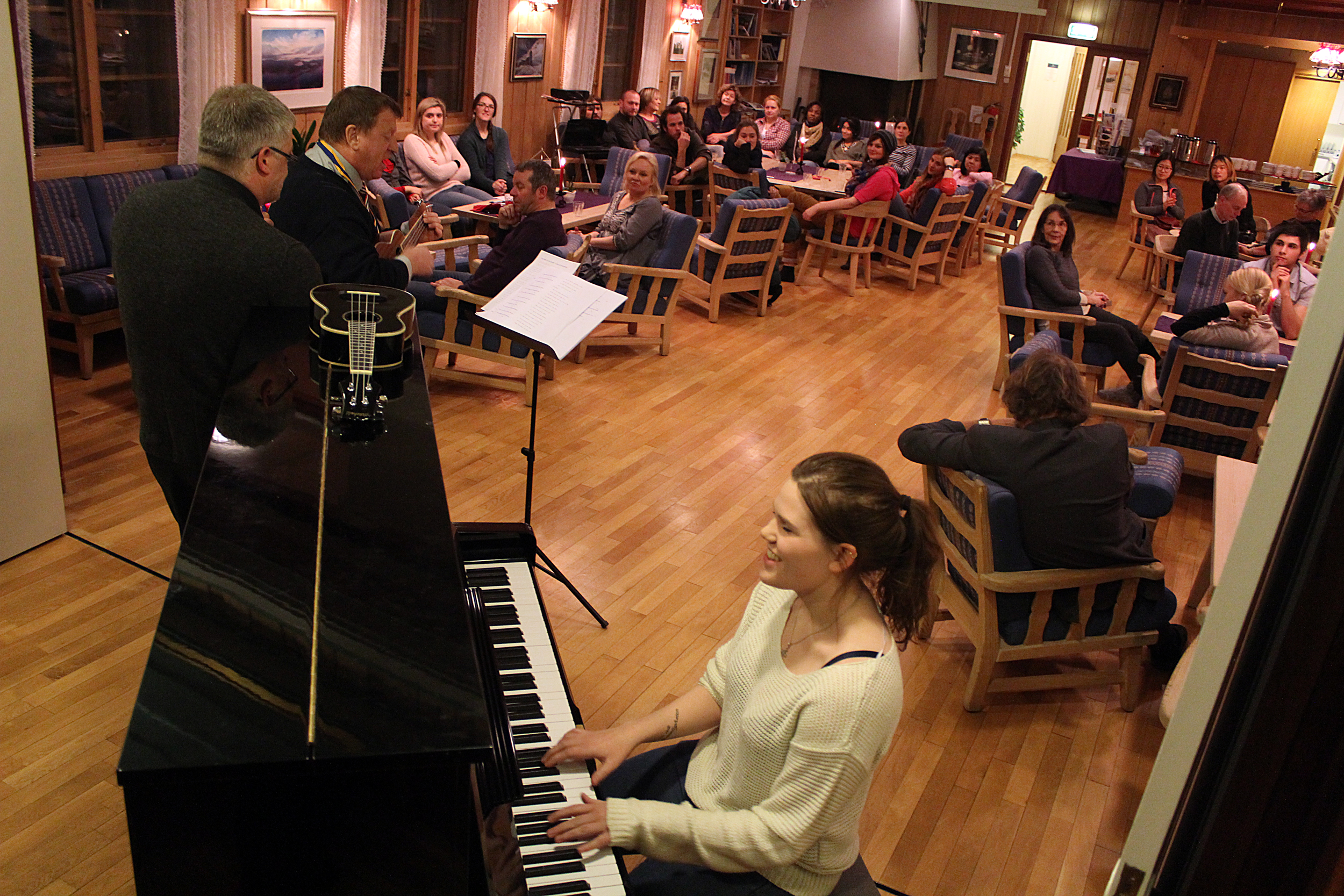 Favorite place to be inspired?
Svalbard Church. And not for the religious aspect of it, although certainly as a church it is a remarkable one. The reason it's inspiring is because it's open 24 hours a day, and you can always go in and get coffee and tea. They have a very comfortable, cozy gathering area and free Wi-Fi, as well as a fantastic view of the town.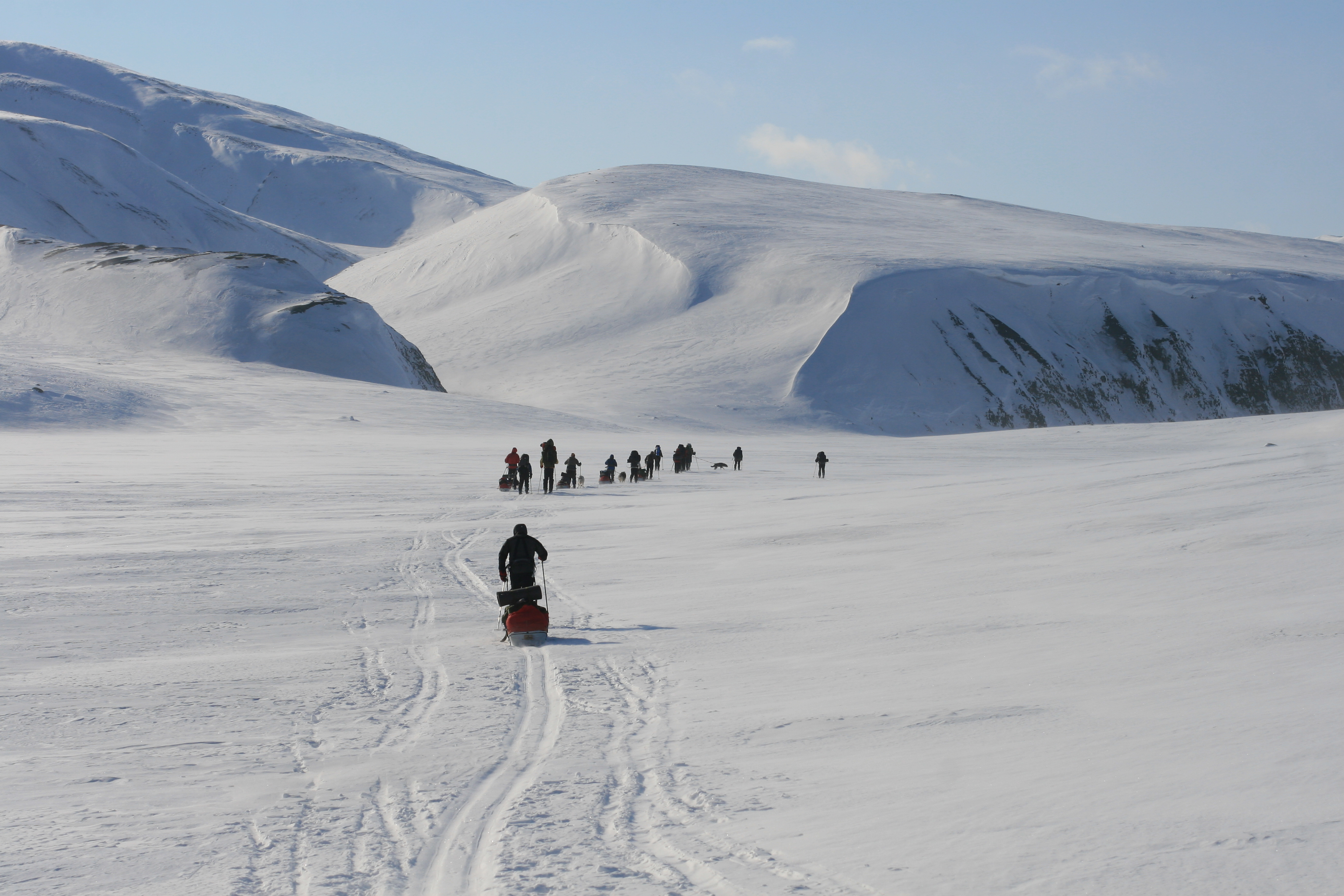 Best place to be alone?
Virtually anywhere outdoors, as long as you have a rifle. It's mandatory to carry some sort of protection. A signal pistol (like a flare gun) is OK, but is strongly not recommended as your only protection. Polar bears have become very aggressive in recent years.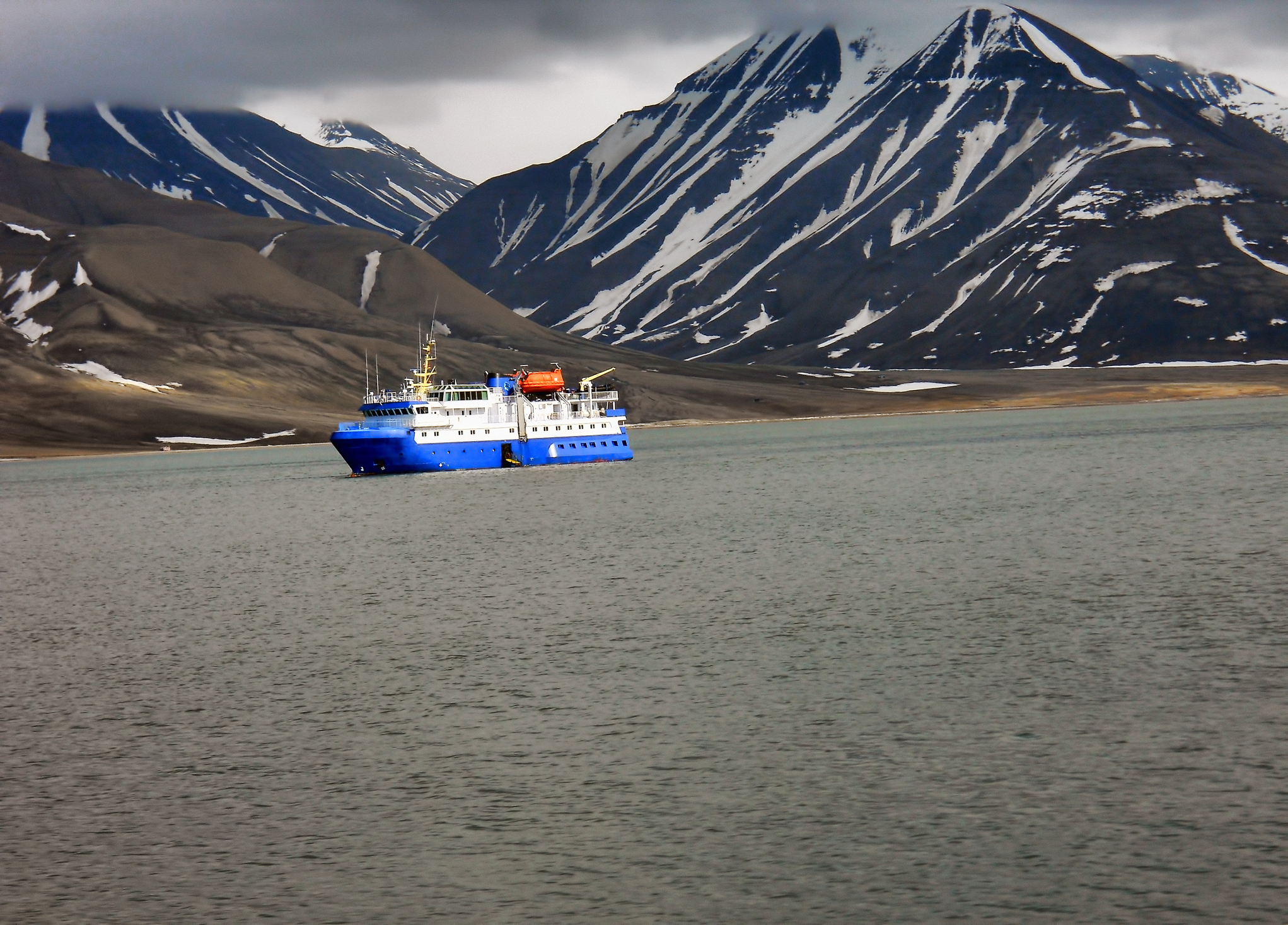 Best public transportation experience?
The best public transport option would be taking the Hurtigruten ferry from mainland Norway to Svalbard. That's the only way to get to Svalbard, other than by plane or by cruise ship. The ferry can take three to four days if you leave from northern Norway, or 12 days if you depart from Bergen.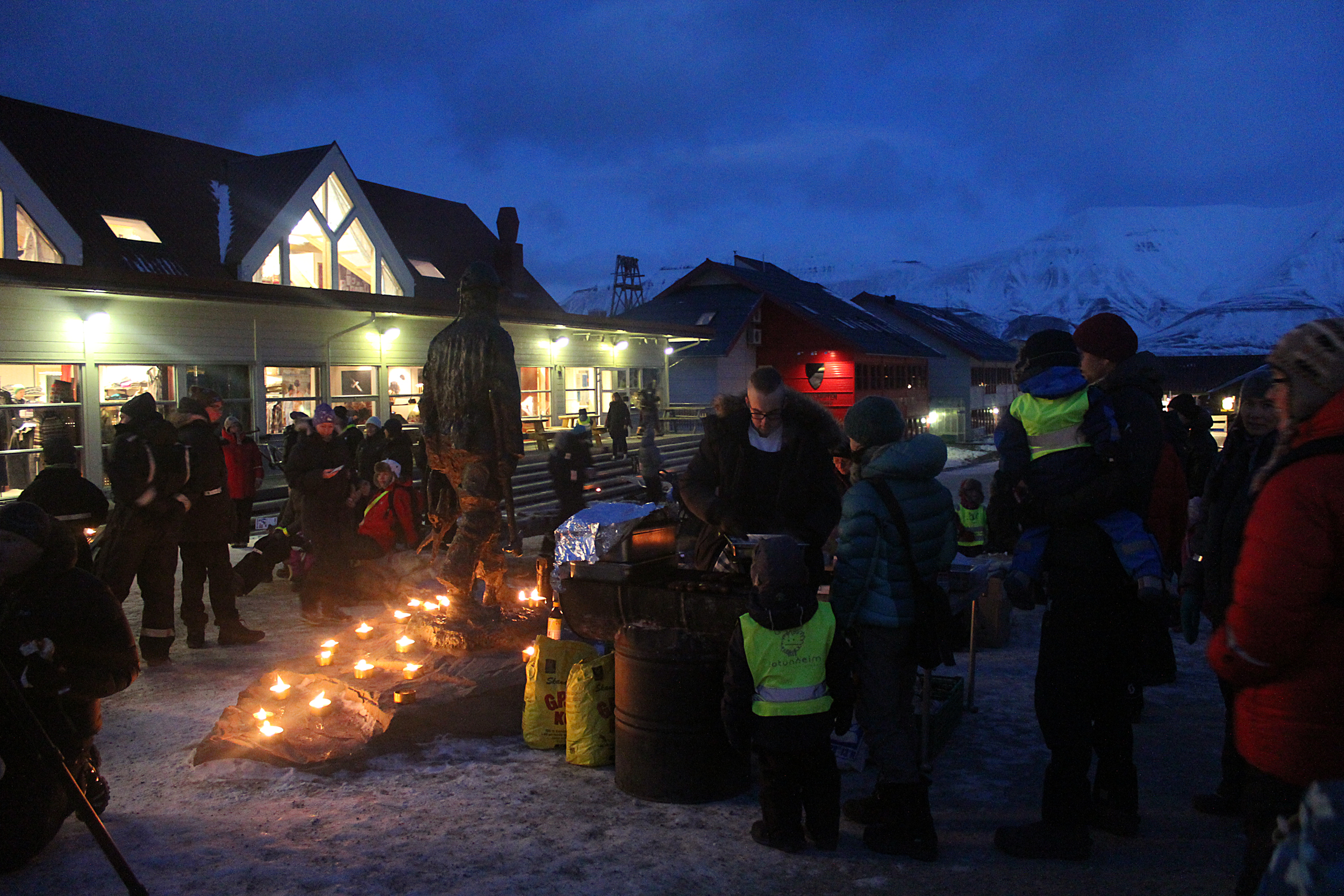 Best independent shopping venue?
One great place to shop is a very small store known as the Bruktikken. It's a second-hand shop, but everything there is free. You can get sleeping bags, Svalbard souvenirs, books, heavy clothes, gift items and more. It's all donated to the store, sometimes by people who lived here and are leaving, sometimes by people who come and go, and other times by local businesses. The great thing about Svalbard is that there really are no chains here—everything is an independent business.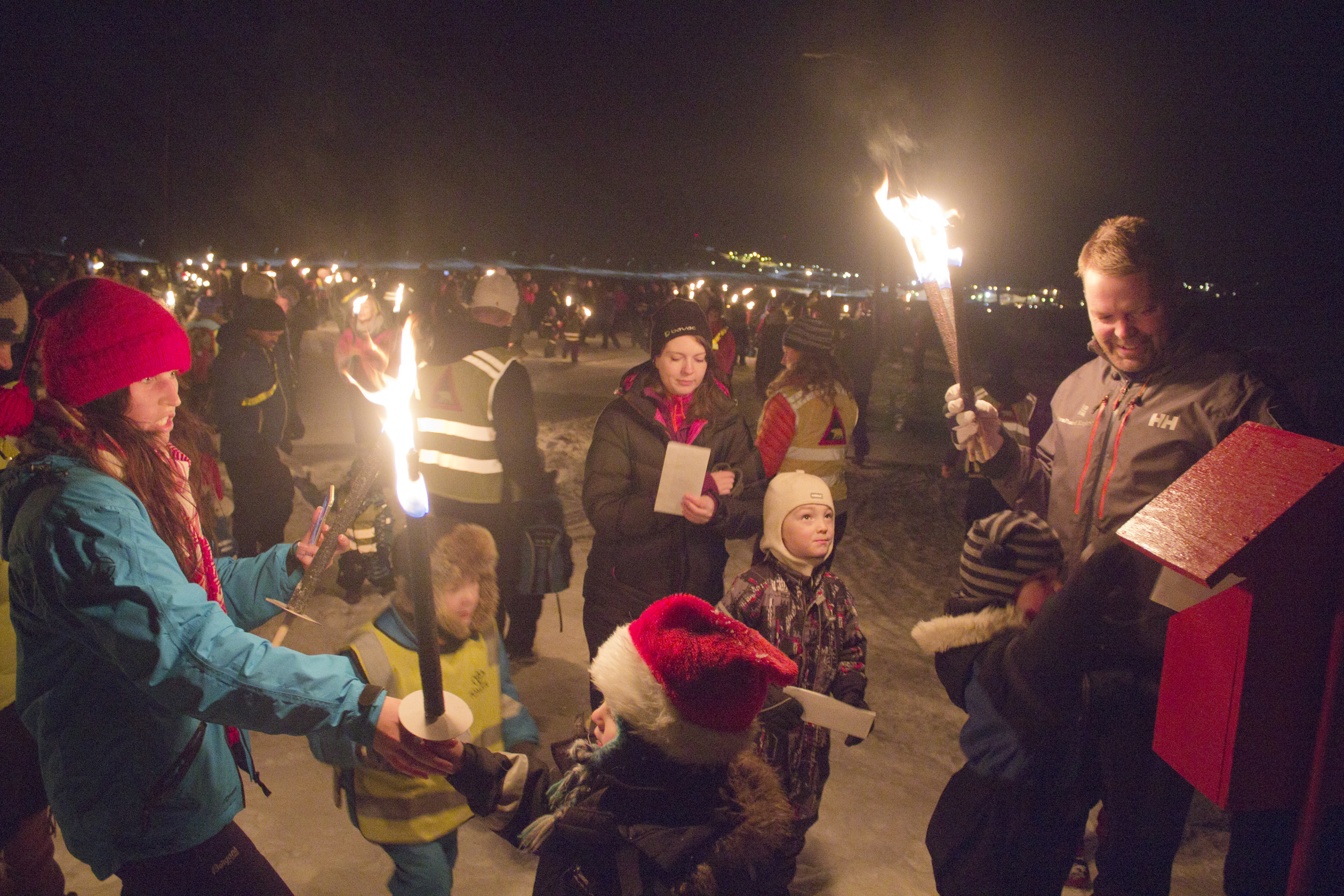 Favorite place to get away from the cold?
Anywhere indoors—people have the tendency to turn their heaters way up. We have a three-and-a-half-month-long polar summer and a polar winter equally as long, where it's basically either 24 hours of sun or 24 hours of darkness. However, most Longyearbyen locals would likely say that, despite the weather, they prefer the dark months. People here love the holidays and there's always fun community events going on. Also, we don't have the crush of tourists during winter that we have during the summer months, so it becomes a very tight-knit community. People aren't exploring a whole lot when it's dark, but they will go out skiing, snowmobiling and such. The difference between Longyearbyen and every other arctic community is that people have to move here from somewhere and live here for a very deliberate reason. When people come here, they do so because they want that extreme outdoor adventure, or they want to research what's happening up here. They embrace everything, including the freaky seasons.
Most iconic town novelty?
A nearly 30-foot-high Santa's mailbox touted as the world's largest awaits letters from those posting their wish lists. Po Lin Lee, a Hong Kong-based tour operator, paid about $65,000 in 2013 to build the mailbox, but has in recent months been told by city officials it must be taken down due to the expiration of permits. She is defying the order and paying about $80 a day to keep the mailbox in place.